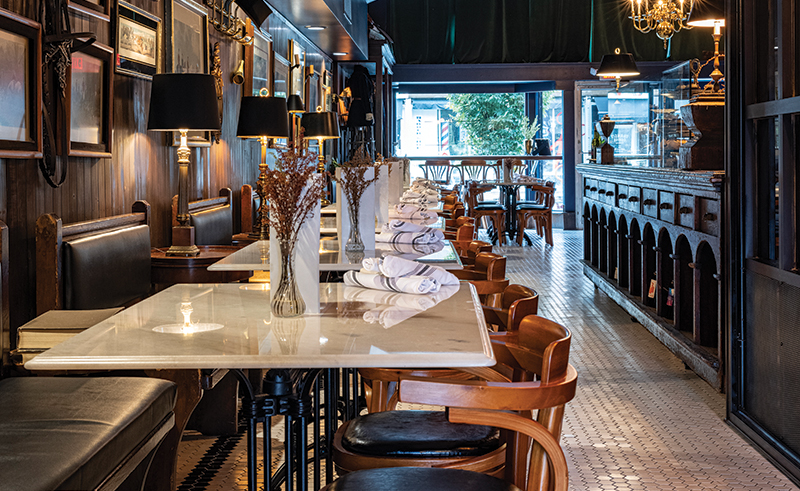 Longtime fans of The Russell delighted when the cofounders, Heather White and Amante Domingo, opened their second restaurant, Tailleur, on Main Street. The execution of the food is as reliable as their initial outing, and the interiors don't disappoint.
The restaurant's dark wood paneling and navy walls are a dramatic contrast to the classic, yet hard-wearing, white tile floors. The brass fixtures and fittings provide an Old-World gleam, while leather-bound books, vintage floral paintings, and lamps with black shades further the haberdashery feel. If you're a fan of its gentlemen's club vibe, here are some hints to bring it home.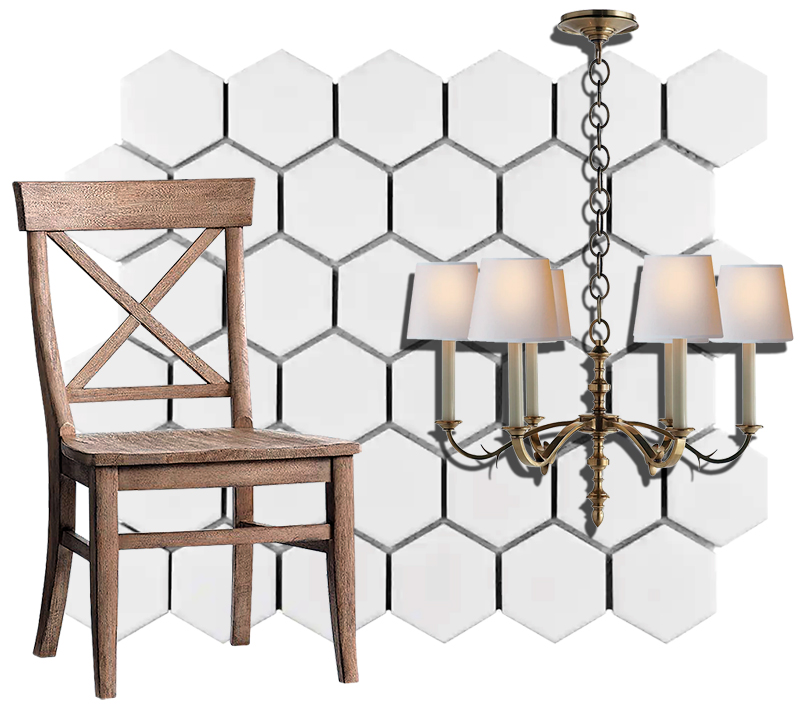 Be Blue
I am shameless in my devotion to Hale Navy as one of the best navy paints in the ocean of choices. It's dark enough to create a mood but remains firmly blue without tipping to black.
Speaking of Old-World goodness, Farrow & Ball's Hague Blue is stunning against trim in a shade of white, or—if you need a little drama—you can keep it dark and dreamy with black woodwork.
Sherwin-Williams suggests a couple of shades of neutral to pair with their Naval blue, but it's their pick of Icicle, an icy hue which would be great on the ceiling, that sets the creative wheels turning.