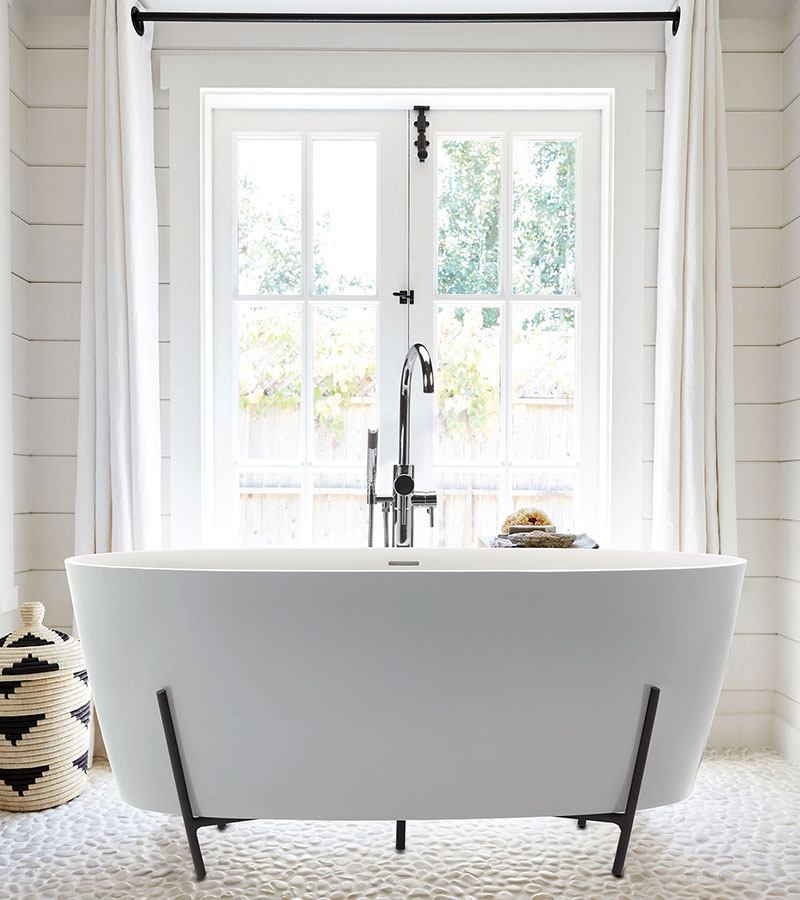 If ever there was a time to wash away your worries, the past year has been it. Lynn Nelson, showroom manager of Kitchens & Baths by Briggs (Lenexa), says the increasing popularity of freestanding tubs are proof positive.
"People are looking for a quiet, relaxing soak," Nelson says. We caught up with her to discover the latest offerings for the bath.
Modern shapes are in high demand, everything from stark cubism to free-flowing organic lines with asymmetry. Claw feet have been replaced by interesting metal bases and legs. The Elena With Cradle by MTI Baths includes a steel tub base that resembles chopsticks.
Metal tub exteriors are on trend—mirrored, chrome, polished brass, and especially matte black. If you're looking for color, Victoria + Albert offers their tubs in a rainbow array of 194 exterior options for its freestanding tubs in matte or gloss.

Other considerations:
Thinner tub walls allow for larger bathing wells.
If you're trying to retrofit a small space but must have a soaker, there are tubs available at 48 inches long.
Other materials such as acrylic and stone composites warm water faster than cast iron and retain heat longer.
Nelson's top piece of advice for selecting one: "Shopping for tubs is like shopping for shoes. I tell people to take their shoes off, sit in a tub and try it on to see if they like it."