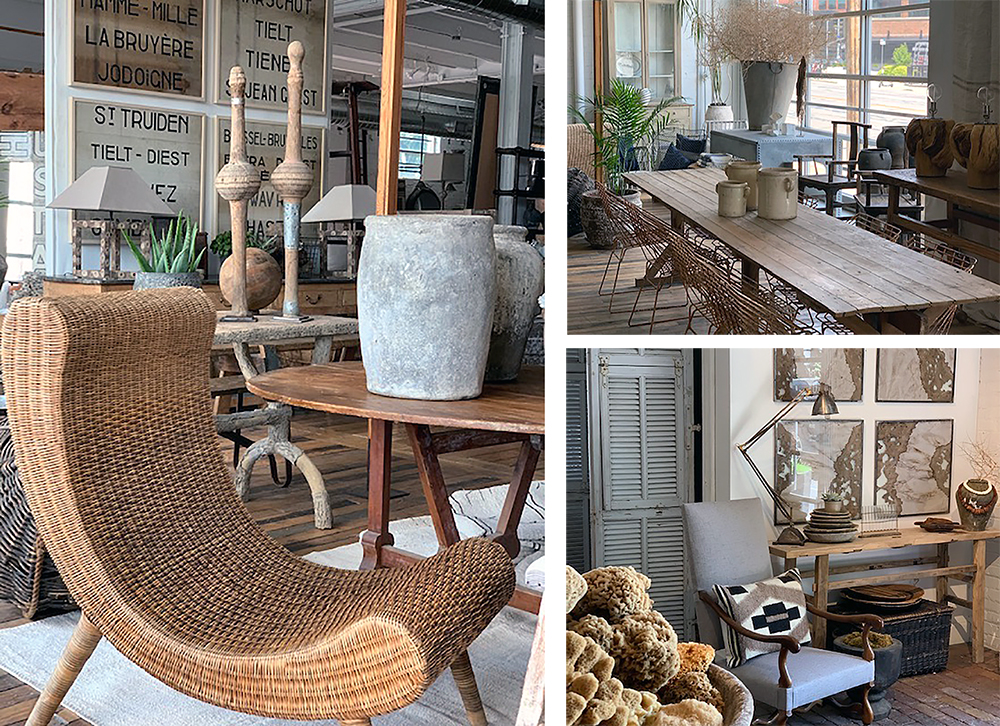 This summer, Steve Rogers set up a gallery space for Prize Antiques + Garden at 122 Southwest Boulevard in the Crossroads Arts District. 
There, in the 5,000-square-foot spot previously occupied by Finefolk boutique, are furniture, art, and accessories curated from around the globe, from 18th century to present day. Modern, clean lines mix with highly textural elements including hemp, white oak, earthenware, and stone. Whether from the garden or for the kitchen, these disparate objects somehow all seamlessly work together.
"Impact and scale are key," Rogers says.
Rogers is keeping his West Bottoms warehouse, too, but plans to open the Crossroads shop with weekend hours. 
On a recent 40-minute Instagram video showcasing his new Prize, Rogers led a tour of wares from around the world. Bus signs from Belgium, a wooden 1970s dining table from Sweden, leather chairs from Spain, benches from Morocco and pottery and abstract paintings by Kansas City Art Institute alumni were just a few of the featured stops along the way.
"I say the word 'transitional' a lot because these pieces can work in traditional and modern homes," he says.
For the latest products, Rogers says to follow @prizekc on Instagram. See something you like? Screen grab it and direct message him for the dimensions and other details.