Sponsored content:

The plants and flowers you choose for your home's outdoor areas can do so much more than boost your home's curb appeal.
"We love being able to create unique looks for our customers," says Donna Sagen, owner of Container Creations. "We work closely with them, taking into account their personal preferences and style of home."
Someone with a modern home, for example, might opt for sleek planters overflowing with varying textures and shades of green and white. Other customers may prefer eye-catching bursts of color created by seasonal flowers that are expertly combined for beauty and performance.
That expertise is one of many advantages that Sagen and her team offer. Sagen has more than 15 years of experience in the industry and doesn't hesitate to pass her knowledge on to her team, training them as they complete various projects. As Sagen explains, there's both an art and a science to designing and planting show-stopping planters. In fact, Sagen frequently taps into her background as a Master Gardener to create custom plant- and flower-filled containers that reflect aesthetic design and sound horticultural practices.
"Master Gardeners each have areas in which they specialize, and pots are my forte," Sagen says.
Take a quick scroll through Container Creations' Instagram feed and you'll start to see the allure of custom planters. Sagen and her team of ten thoroughly study a client's property before the design work begins, taking into account key variables such as sun exposure, the size of outdoor spaces and client preferences, including plants and/or colors to avoid.
Each client commits to a minimum of ten planters. Then the Container Creations team goes to work, channeling both their design and horticulture expertise to design and install seasonal planters with coordinating colors in flower beds, if applicable.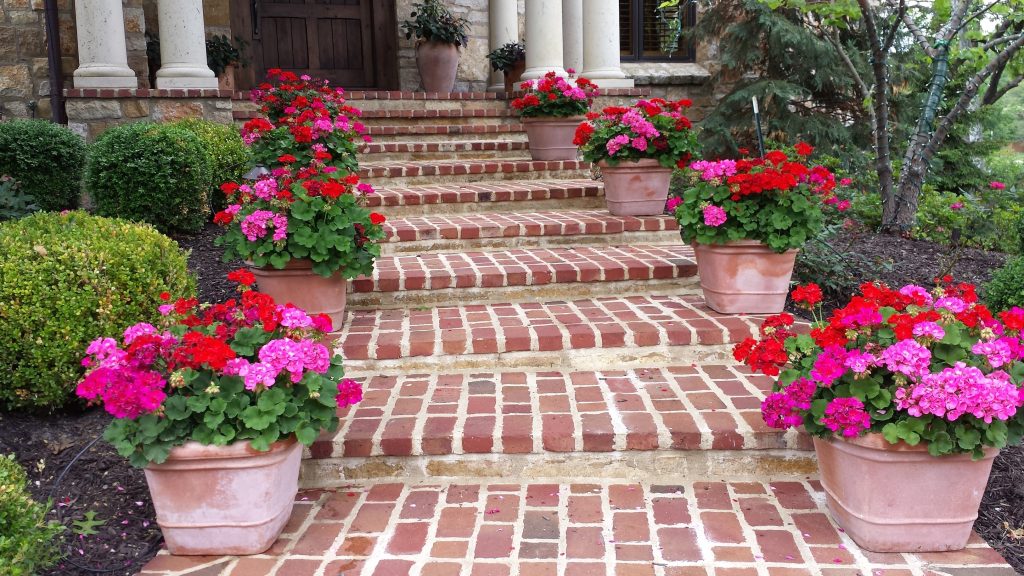 That's an important focus of the Container Creations process: seasonality. When you work with Container Creations, you get custom planters for each season: spring, summer, fall, and winter. Not only that, but the team comes to your house on a regular basis to maintain your planters, including cleaning and pruning. They can even install a watering system so you have nothing to do except enjoy your gorgeous containers.
"Our clients appreciate that they don't have to keep up with the care of the planters," Sagen says. "They can focus on traveling, running their businesses or entertaining."
Sagen and her team have numerous opportunities to create different aesthetics and even experiences throughout a home.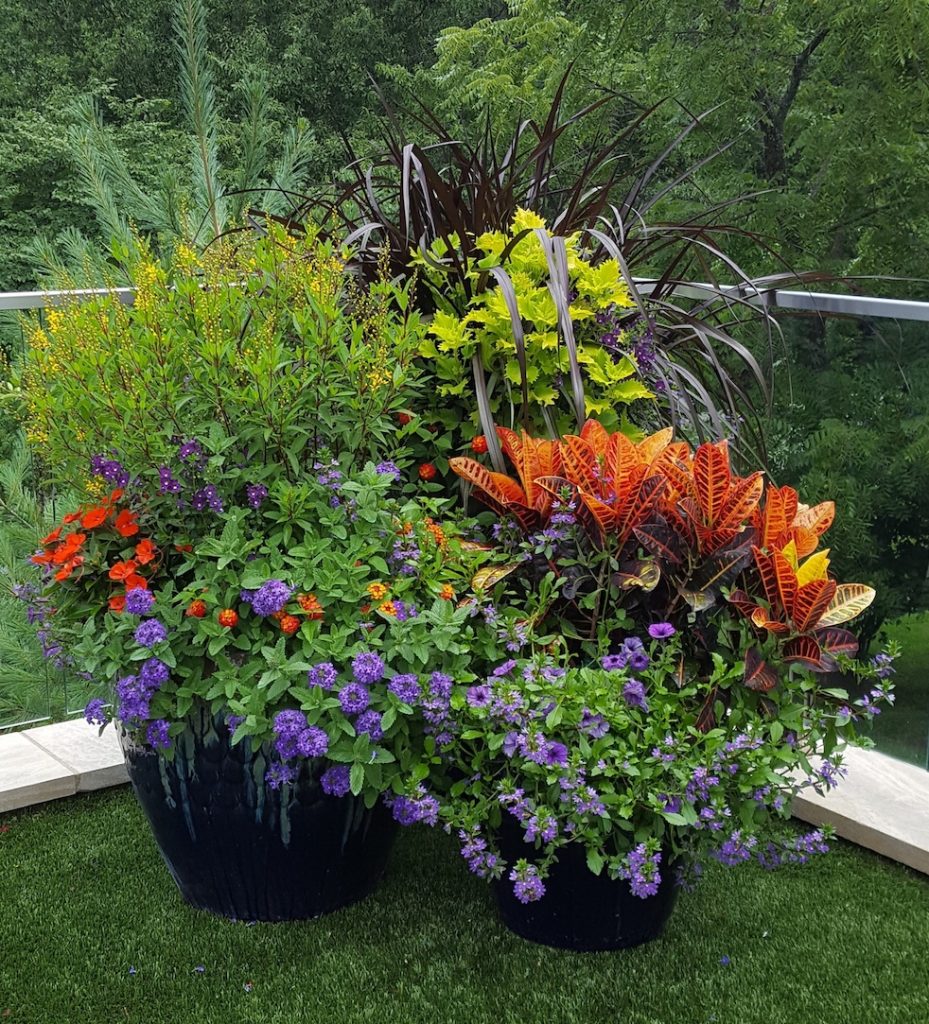 "At the front door, we want to make the area inviting and encourage people to come in," Sagen says. "A lot of our clients have pools, so we bring in plants to soften the environment and make the area more enjoyable to sit in. We want to create areas where you can socialize while you're in the garden, not simply looking out at the garden."
When Sagen and her team work with new clients, they'll take an inventory of any existing planters the client has, then add as needed. No planters? No problem! Sagen's team will select containers that enhance the overall aesthetic and that are also designed for optimal performance. For example, Container Creations often uses concrete planters around a swimming pool because they're durable enough to withstand extreme weather conditions.
Sagen says the best part of her job is the opportunity to create memorable custom looks that reflect each client's home and personality.
"Every client has a different style, and that's what makes it fun," she says. "We make all of the planters look like they belong at the house."
And clients can rest assured that they're getting the container gardens of their dreams, year-round. Sagen recalls one fall-loving client who requested more than 70 pumpkins as part of their custom containers. Winter is another favorite season, giving Sagen's team a chance to work with materials like illuminated décor, brightly hued winterberries and fragrant evergreens.

The Container Creations team will shift into high gear in the coming weeks, preparing for spring plantings. Now is an ideal time to reach out about a consultation. With a team of ten at the ready, Container Creations can handle any size yard and outdoor space. Clients typically opt for an average of 15 to 20 planters, but they have clients with as many as 100 planters.
Visit the Container Creations website to browse a photo portfolio, learn more about available services, and contact Sagen. One season of working with Container Creations and you'll wonder why you didn't make this investment in your home and quality of life earlier!