Sponsored content: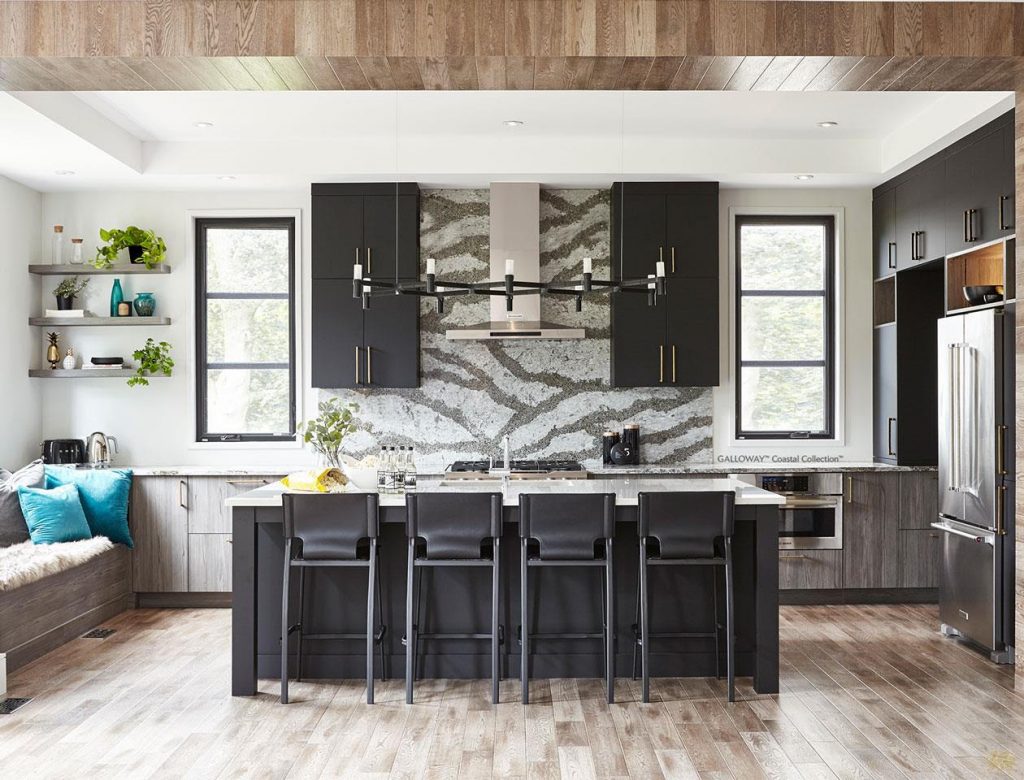 Karin Ross is a perfectionist with an eye for detail. It's served her well as an interior designer and owner/CEO of Karin Ross Designs. She's been reinventing and reimagining homes in the metro for over 20 years. Ross knows the importance of taking a design all the way from the initial, creative stage all the way to installation. In fact, it's her claim to fame. "There are a lot of interior designers who provide you with help in selecting items for the remodel, layout and so on, but when you take that information to the contractor, there can be problems," says Ross. "In this company, we have an interior designer in the installation crew. It's a huge benefit for potential clients. They're assured the perfect layout and that whatever is promised will work in the field."

It helps that Ross' husband, Nick—who is a general contractor—is her right-hand man. The husband/wife team ensures an unstoppable one-two punch of creative vision and follow-through. "We're always there so that any questions are answered or concerns are addressed," says Ross. "Once it is installation time, it's a no-stress process. It's just time to go."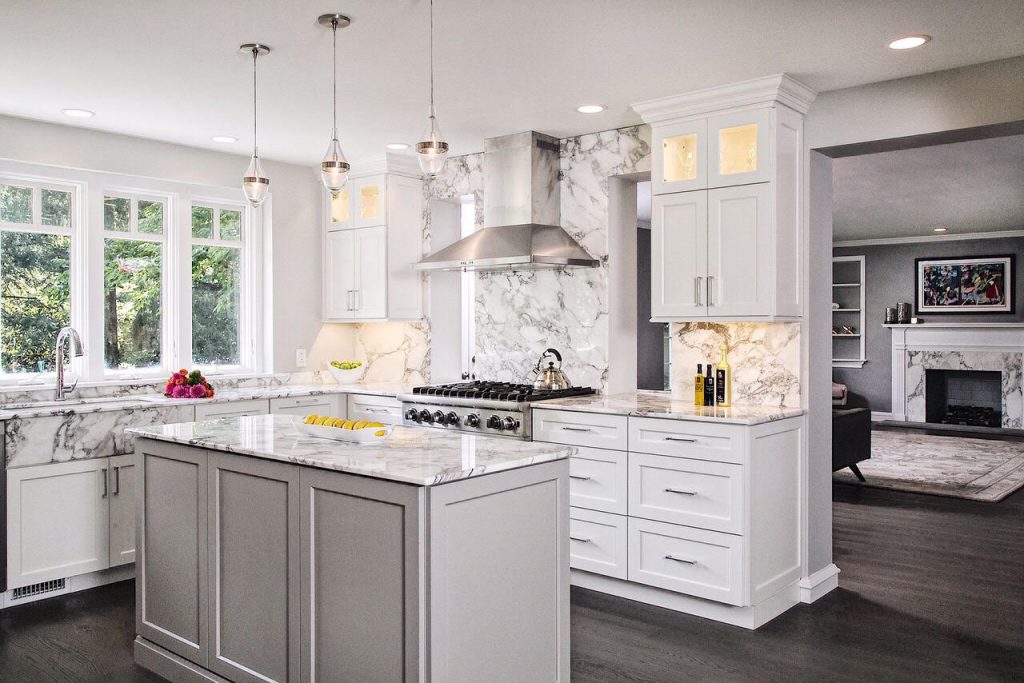 What else sets Ross' designs apart? Her telltale style, which she calls "European transitional." "I like clear, clean lines that embrace Old-World elegance, but whisper today's tendencies and trends in design," says Ross. Born in Belgium, Ross studied design in both Italy and Belgium, where she honed her skills. Her flair for creating Euro-centric spaces are well-known throughout the Midwest. Dare we say, it's her other claim to fame. "Even though I am familiar with other styles, I believe in this one," says Ross. Obviously, her team is doing something right. Ross and her husband's designs have been featured everywhere from HGTV to HBA to Dwell Magazine.
Her motto? She likes a "fresher approach of open space, resolving clutter, resolving storage with fresh colors and new materials," says Ross. "Oh, and maintenance-free." She'll often team up with her husband to incorporate new technologies in her design—such as hidden LED lights nestled under cabinets.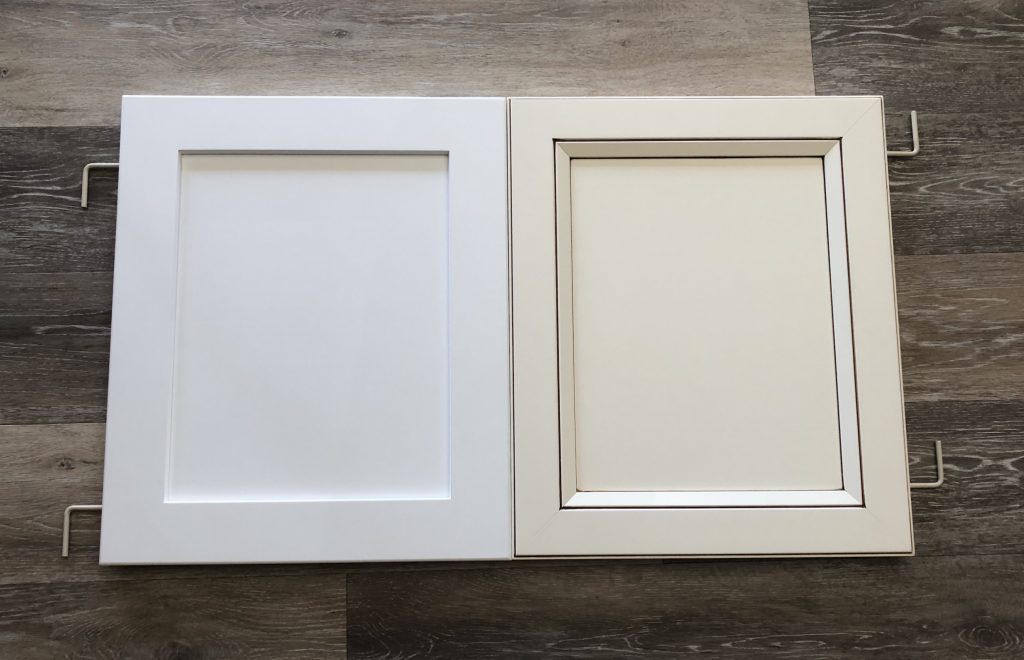 We asked Ross to give us her favorite looks for next year and beyond. She was quick to point out some eye-catching new cabinets you're going to covet. "Off-white will play strong. Instead of Shaker-style, clients will enjoy a more updated Shaker that has trim on the bottom of the doors and glazing highlights to give the cabinet texture," says Ross.
She says to check out the Mallory door, which offers a rich, clean, modern appearance. "Glaze is gone and we have more of a natural look here. We focus on the highlights of the door," says Ross. Ross' clients love the hominess and mystique of the cabinets, which are moderately priced. "People want to wait to spend money—so they get what they really want or what they've been dreaming of," says Ross.
Next up—when it comes to backsplash, turns out bigger is better. "No more mosaics. They're out. Now the drama is being created between the color of the tile and the grout," says Ross. She then unveiled an enormous one-piece backsplash that has been catching clients' eyes. Even more impressive? "I have done about 30 kitchens and about 12 featured the same countertop as the backsplash. Everything was the marble look—white and gray with occasional sparkle. That's gone. No more. Now we're going back to colors. Now you have a more distinguished battle between gray and beige."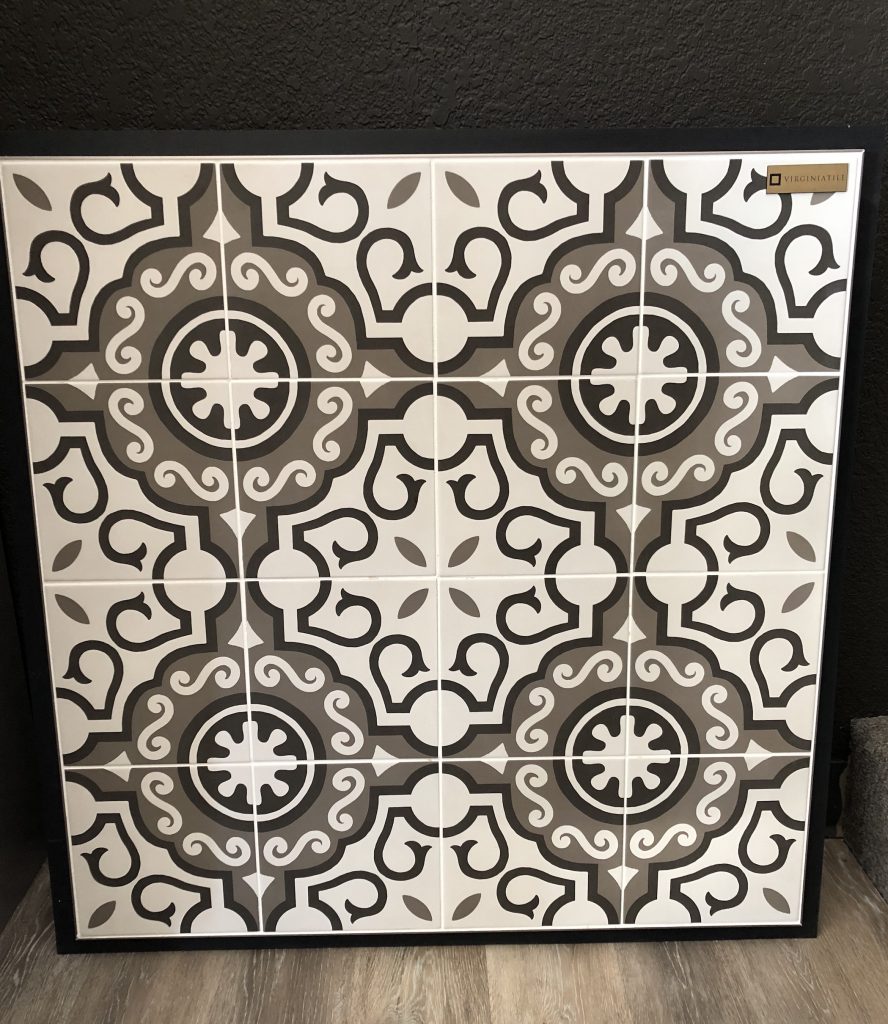 You heard it here first—"greige" is the new color for 2019. "We've seen the marriage of the two—nothing is no longer fully gray or fully beige," says Ross. And when it comes to walls, "Blue is starting to make a big comeback. Pastel blue. Red—any red—is out. Think sand, water, ocean."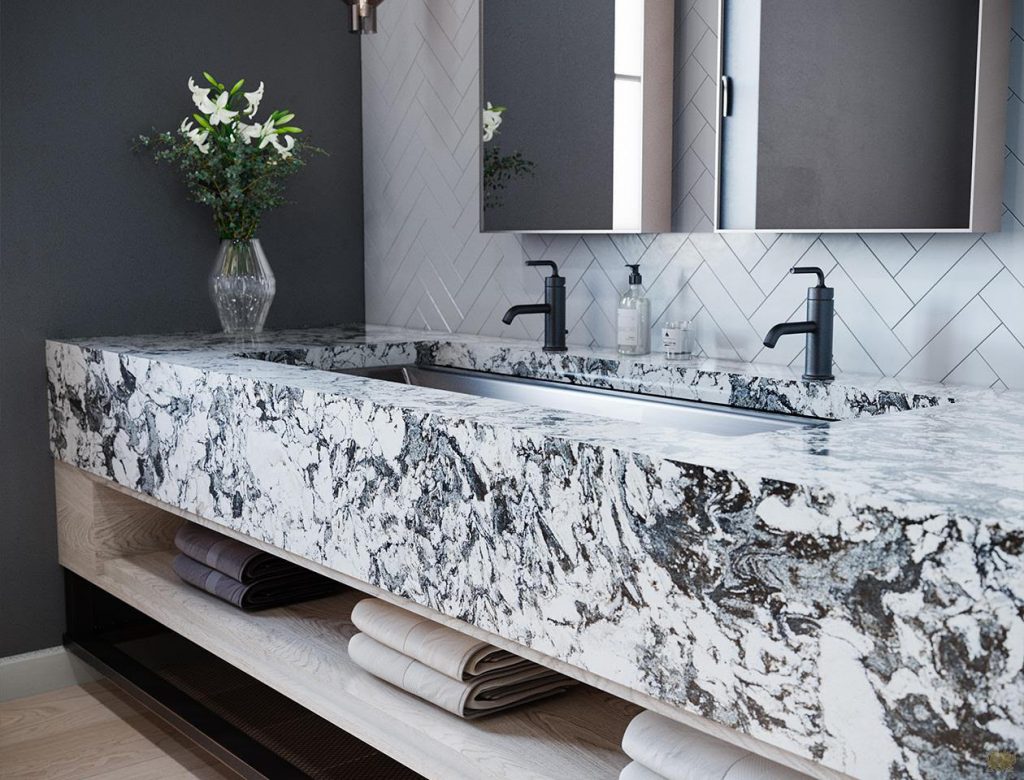 She knows what looks good and how to steer her clients in the right direction. Sometimes though, her clients come up with ideas and Ross will run with it. It's the best of both worlds. "Trends are created by the requests of what people want. Trends are then guided by our knowledge," says Ross.