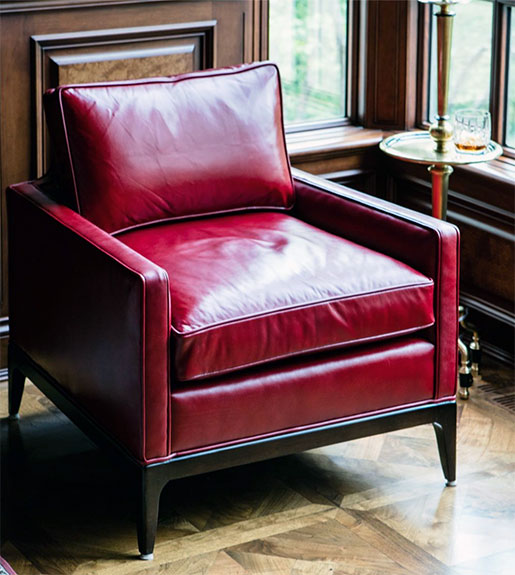 Chairs can be the answer to everything. Comfort? Check. Function? Check. Style? Check, check, check. Chairs, like your Great Aunt Gladys after two martinis, can bring all the panache a room will ever need.
Jill Tran and Carmen Thomas, business partners in Tran + Thomas Design Studio, have been dreaming about launching a furniture line for the last 15 years. Yearning for pieces with classic foundations that offered sophistication and durability, the pair finally hit "launch."
"We covet product design and have dreamed of having a line of custom pieces that match our style and sensibility. We introduced the first collection last year and we have been thrilled with the response we've received," says Thomas.
The first pieces, eight chairs (whose looks and names could make them stars of a sexy cable television drama) feature hardwood frames, eight way-tied springs, and are hand-built in the USA.
You'd be smart to invite Clare, Douglas, Josephine, and Thomas (pictured) over for drinks, but they're great for dinner with the kids, too. You can find the collection at tranthomasdesign.com/shoppe.
---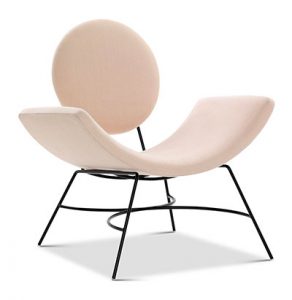 Elroy Chair
Our boy, the Elroy (chair that is, but who doesn't miss the futuristic fun of the Jetsons?) is the life of the party we've been looking for.  Whether he's solidly centered or leaning left or right, he's full of pizzazz. Mitchell Gold + Bob Williams, (Town Center Plaza)
Delano
Bernhardt's Delano chair is the strong and silent type.  A solid player in any room, its clean lines and linear shape can anchor any awkward corner or play nice with a friend. Seville Home, (Cornerstone of Leawood)
Wawasett Chair
Just as the best dinner partners do, Hickory Chair's Wawasett Chair has a thorough understanding of history with a forward thinking perspective.  While we can see the Windsor in it, it's Meghan and Harry all the way. Madden McFarland, (Leawood)
---
Take It Outside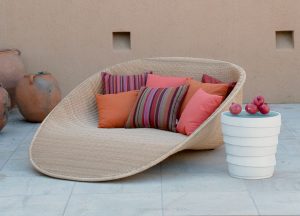 What better way to lounge poolside than a chaise a deux? This Janus et Cie Fibonacci Vantana double chaise with its groovy shape and chic woven fiber construction make it Slim Aarons meets Hugh Hefner. You simply can't go wrong. From Alejandro Design Studio (Midtown).