Sponsored content: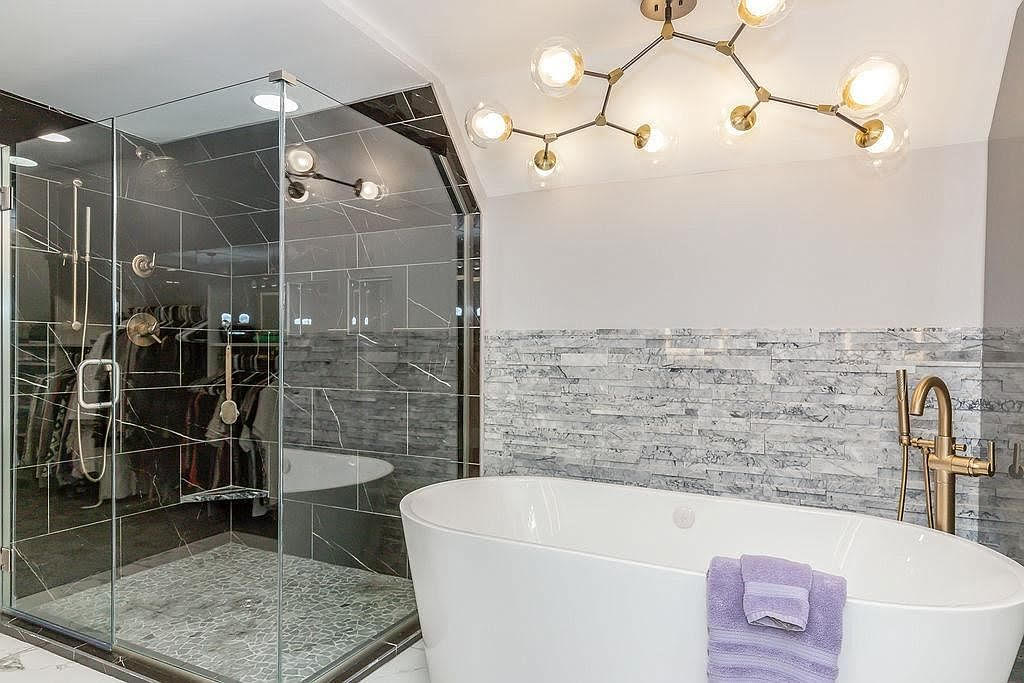 No matter your age, the holiday season is a time to dream. After spending more time than ever at home this year, you might be envisioning how to transform your living space into your dream home. And you're not alone!
"This last year, we've seen the possibility of working from home, not commuting, having more time with our families," says Karin Ross, owner, Karin Ross Designs. "Now, more people are dreaming of a luxurious home and how to create it."
For Ross, a European native, this focus on both living and working in the home is something that Europeans have embraced for years — a family business on the first level, for example, with living space upstairs.
Now that the pandemic has changed how many Americans view their own living and working spaces, Ross is excited for the opportunity to use her award-winning remodeling and design talents to create a home that fulfills all of those needs — and looks effortlessly chic while doing it.
As you turn a more critical eye to your own home, keep the following considerations in mind to ensure you get what you need.
1) Understand what luxury entails — Luxury is one of those words that's frequently used. But for Ross, creating a luxurious dream space extends beyond the visual aesthetic — the colors, the patterns, the fixtures and other finishes.
"The luxury isn't just to have an item, but to also know how to use it," she says.
After all, you don't want a home that only looks beautiful and inviting; you want it to be functional, too, especially if you are spending more time at home with work or school.
That's where enlisting the help of a professional like Ross is so important. Far beyond simply swapping paint colors and cabinet pulls, Ross works with each client to create an artistic vision of the space — how it should look and how it should be used.
Part of that artistic vision includes Ross's ongoing commitment to not only stay up-to-date with trends, but instead to stay ahead of them. She frequently attends continuing learning courses with Europe-based remodelers and designers, then applies what she learns in Kansas City before these coveted trends even hit the U.S. coasts.
A project of this scope does typically come with a higher price tag, but Ross is seeing more clients that are spending less elsewhere — traveling, for example — and instead opting to make a higher investment in their home, especially since they're spending more time there.

2) Repairs vs. renovations — It's common to confuse repairs with a more comprehensive home update, but understanding what you and your home needs helps ensure you enlist the appropriate professionals.
If it helps, make a list of how you want to change your home. Then, consider what you've written. If your goals are mostly repairs — fixing water damage, updating plumbing, electrical or HVAC systems, or foundation repairs, for example — you'll want to enlist the help of either a specialized professional like a plumber or an electrician or a general handyman.
Are you wanting more of a visual and functional transformation? That's when you could reach out to an award-winning design team like the one at Karin Ross Designs. You may find yourself making some repair-like updates during the project — new windows, for example, or fixtures — yet the end result is focused on making the space more beautiful and more livable. You know those home interior magazine photos that you could stare at for hours? After a professionally guided update, that could be your reality.
3) Enlist a professional — Making significant aesthetic and functionality updates to your home requires an investment. That's one of several reasons why you should work with a design professional from start to finish.
Not only will you have a knowledgeable person with whom you can exchange ideas and inspiration; you'll also be confident that your project is being managed at every step. This is especially important for home updates happening in the near future, as the COVID-19 pandemic has affected a number of suppliers, which can introduce unexpected delays.
"We might recommend alternative products or colors, depending on these current material shortages," she says. "We're committed to making sure the result is beautiful, no matter what we need to do."
Ross brings talent, design expertise and an artistic vision to every project, and she loves working with clients to bring their luxurious dream spaces to life.
"Luxury is being able to dream it, then have someone create it so that you can enjoy it," she says.
 Visit www.KarinRossDesigns.com to explore Ross's design and remodeling portfolio and book a consultation.