After you've had your Thanksgiving turkey nap, it's time to start looking toward Christmas. That means special outings with family and friends and stocking up on gifts for all your loved ones. Looking for events to help you do just that? We've got you covered.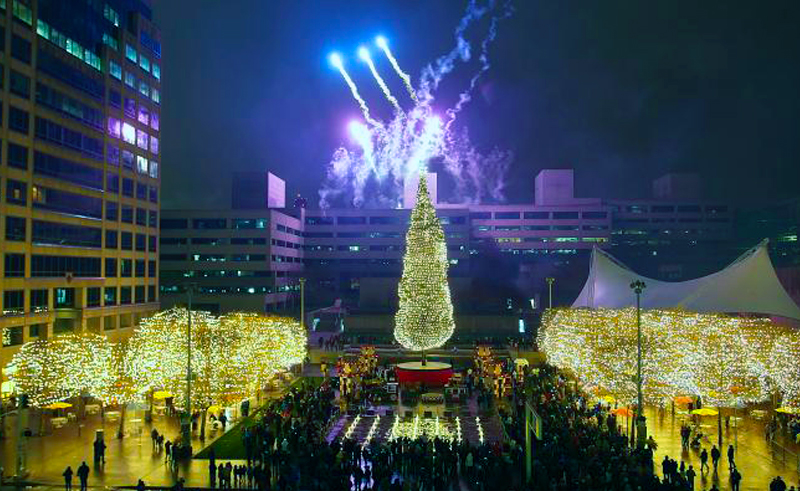 Mayor's Christmas Tree Lighting Ceremony November 26
Gather with fellow Kansas Citians and watch Kansas City Mayor Quinton Lucas and Kansas City Chief Tyrann Mathiew flip the switch to light the 100-foot-tall Mayor's Christmas Tree. The program is free and includes a performance from the Kansas City Chorale. The tree is a symbol of the Mayor's Christmas Tree Fund, which is dedicated to assisting the people of Kansas City during the holiday season. The tree will shine brightly on Crown Center Square from November 26 through January 3.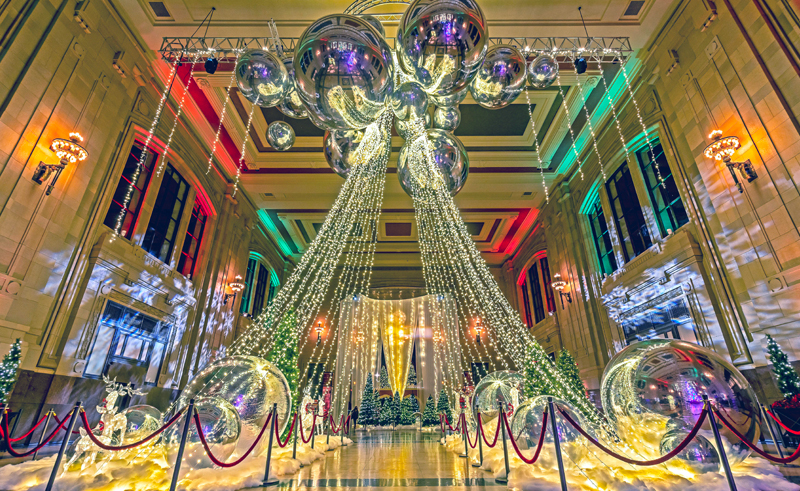 Holiday Reflections Beginning November 26
Union Station's Grand Plaza will be transformed into a holiday walk-through village, presented by BOK Financial. The village will feature Kansas City's largest indoor decorated tree, sky-reaching lights, giant forest friends, eye-popping floating mirrored ornaments, miles of garland, and tens of thousands of lights. New this year, four life-sized dimensional window displays, dancing penguins, and singing reindeer will make this the perfect family selfie and memory-making destination. Over 70,000 guests enjoyed "Holiday Reflections" in 2020, and Union Station is expecting a similarly enthusiastic response this year.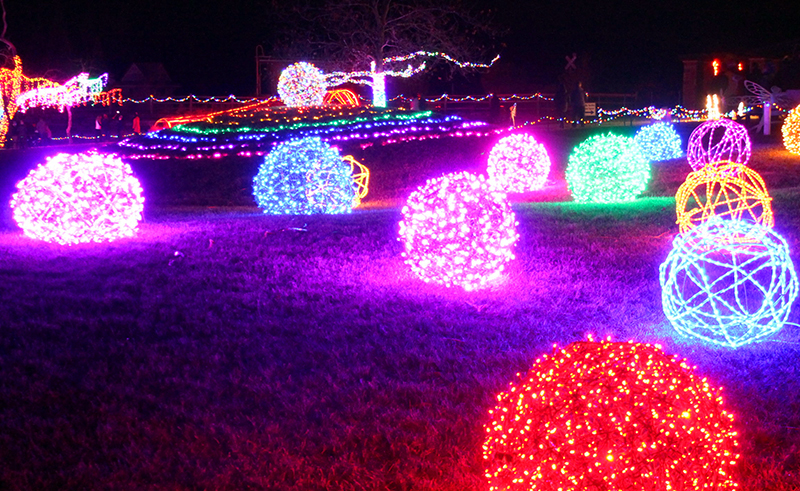 Luminary Walk – The Arboretum by Candlelight Beginning November 26
Take a stroll along the lit pathways of the Overland Park Arboretum to experience the magical Gnome and Fairy Villages, serene winter woods by candlelight, and the colorful Children's Garden. Enjoy musical performances in four different locations and visit Santa in his Woodland Depot. The gardens are bright with color—while the quiet woods are lit with candles lining the walkways. Trees, buildings, and bridges are all part of the show, with thousands of lights aglow. The Luminary Walk is the major fundraiser of the year for the Friends of the Arboretum (FOTA), and all proceeds benefit the Arboretum.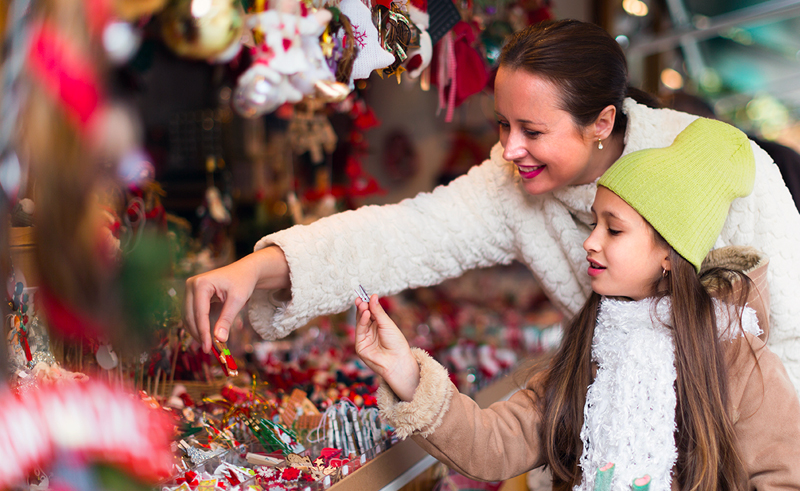 The 11th Annual Holiday Swing at Merry Market! Beginning November 27
The Strawberry Swing and The City Market have partnered to debut an open-air, European-style holiday experience that includes The Swing's juried makers, street-food vendors, holiday drinks, strolling entertainers, and other festivities, including holiday lights and decor. The market will be the perfect place to find unique gifts for everyone while supporting small and local businesses. Merry Market will also promote the KC Streetcar's Holiday Jam live music series and to host The Kansas City Museum's Fairy Princess, who will listen to children's holiday wishes, pose for photos, and hand out holiday treats.