Hey, boo! If your social roster is looking a little sparse this weekend, we've got some perfect Halloween-themed events to add to your calendar.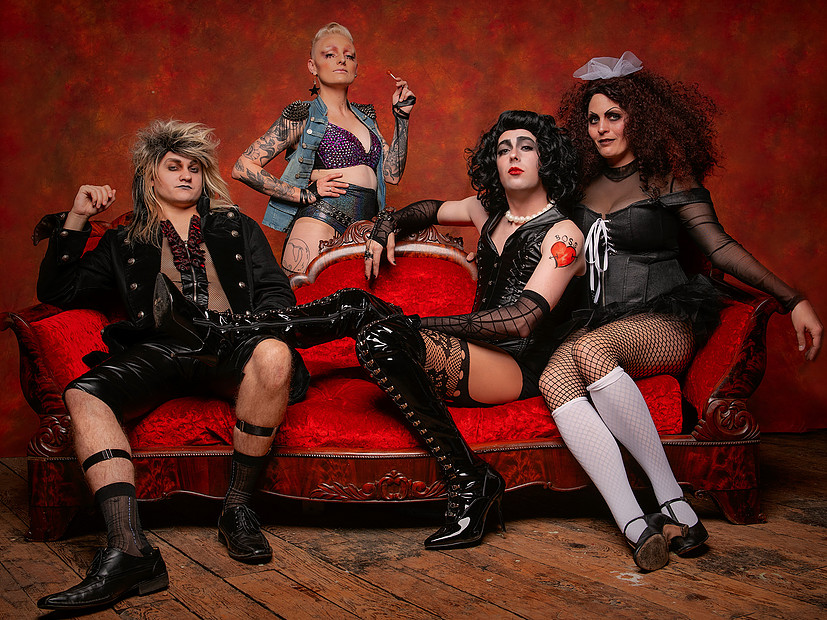 Date: Now through October 31st
Time: 8 p.m. or midnight
Location: Prohibition Hall
Address: 118 McGee St., Kansas City, MO
It's Kansas City's new favorite fall tradition. This is an all-live staging of The Rocky Horror Show, featuring live actors performing alongside a live band. Costumes not required but are welcome and encouraged. No outside props allowed; however audience participation prop bags will be sold at the door.
Full bar available before and throughout the show. This month-long event has the feel of an interactive concert that you'll want to be a part of.
Date: Saturday, October 26
Time: 2 p.m. – 5:00 p.m.
Location: Unity Temple on the Plaza
Address: 707 West 47th St., Kansas City, MO
Price: $42.00
Meditative painting is a way of making art in a space free of any kind of critique. There are no ideals to live up to or art techniques taught in this class. This process places the value on you, your inner experience, rather than the outcome of what you do. Creating in this space of freedom and non-judgment allows your intuition to take center stage. No meditation experience necessary and no artistic skill is required. Register Here
Date: Sunday, October 27
Time: 4:00 – 5:30 p.m.
Location: Heritage United Methodist Church
Address: 12850 Quivira Rd., Overland Park
Price: Free
Enjoy games, face painting and—of course—trick or treating for the kids. All are welcome.

Date: Saturday, October 26 and Sunday, October 27
Time: Times vary by attraction
Location: Kansas City Zoo
Address: 6800 Zoo Dr., Kansas City, MO
The zoo's event offers treats to go along with their tricks. Children will trick-or-treat the zoo while enjoying Halloween themed activities and entertainment. Skip, hop, crawl, or waddle to trick-or-treat stations with the zooiest gooiest treats in town. Put on your favorite costume and join the zoo animals for a great day of not-so-spooky activities. Plus, animals will also be smashing pumpkins at scheduled times throughout the day!