On April 22, people all over the world celebrate Earth Day and gather to invest in a clean and healthy planet. 
In Kansas City, there are plenty of ways you can celebrate the day and do your part. Here are a few.
KC Parks Earth Day Spring Cleaning Event April 22 (varied times)
Have you noticed piles of trash in local parks? From Indian Creek Trail to Martin Luther King Jr. Park, Kessler Park, and more, KC Parks is hosting cleanups on Earth Day. Sign up with a team or as an individual. If you can't make it to a scheduled event, litter kits with bags and gloves will be available at KC Parks Community Centers so you can do your own cleanup at a park near you.
Earth Day at KC Can Compost April 22, 12 to 1 p.m.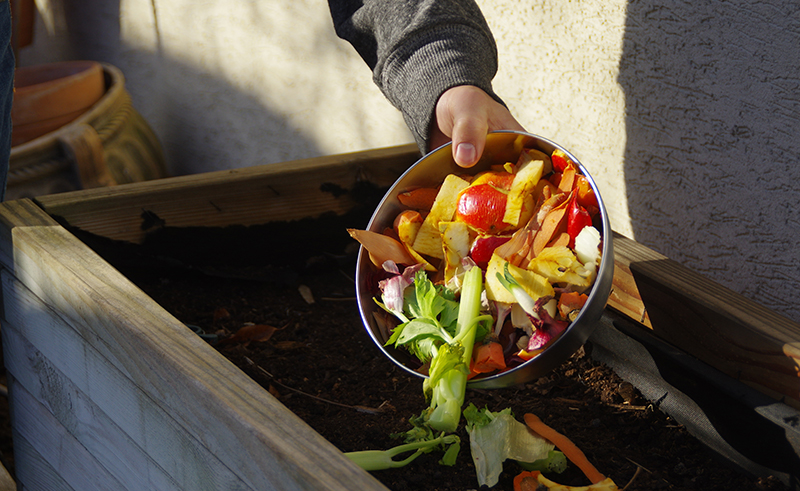 Did you know the average Kansas City resident produces 102 tons of garbage in a lifetime? Up to 60 percent of that waste could be used to create soil instead of releasing methane gas as it decomposes in a landfill. KC Can Compost will teach you how to compost and recycle this Earth Day.
Earth Day at Westport Commons Farm April 22, 1:30 to 6 p.m.
Join Westport Commons Farm for a family-friendly workday, where you'll learn how growing organic food helps people and the planet. For the first part of the day, you'll help get the fields ready for planting—spreading mulch, reestablishing pathways, preparing beds for planting and weeding. Then, end the day with a happy hour with the Cultivate KC staff, complete with beer tastings from Crane Brewing and food from Tamaleon KC. Seems well-deserved after a day of good, hard work!
Casual Animal Brewing Co.'s 2022 Earth Day Celebration April 22, 3 to 9 p.m.
At Casual Animal Brewing Co., celebrate Earth Day with a beer in hand while purchasing a new plant or two from Virgil's Plant Shop. There will be a school bus filled with plants you can take home, and if you bring your own pot, Virgil's will repot any plant purchased free of charge. Plus, you'll have the opportunity to make a tie-dye Earth Day shirt and nosh on Earth Day treats from The C Word Cakery.
ScrapsKC 2022 Earth Day Maker's Market April 22, 5:30 to 8 p.m.
Feel good about anything you purchase at ScrapsKC's Earth Day market. The maker's market will feature responsibly produced treasures from local vendors—gifts, knitwear, toys, art, and more! Tickets to the event are free, and there will be wine to sip on while you do your guilt-free shopping.
Party for the Planet April 23, 24, 10 a.m. to 3 p.m.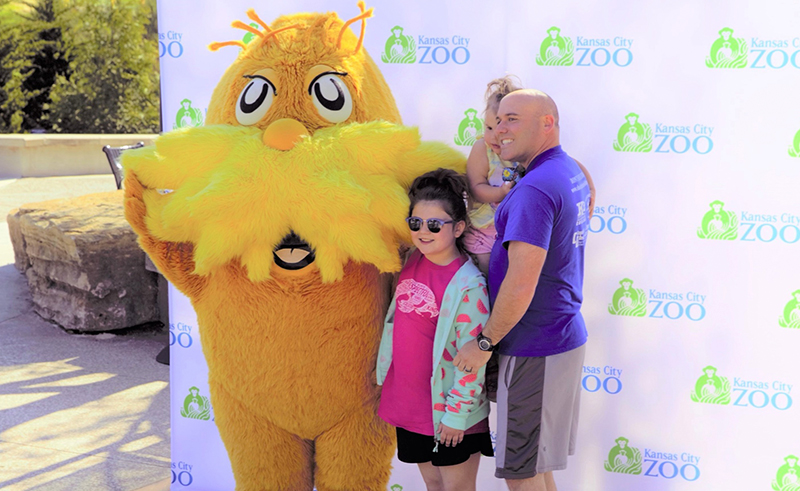 Grab all your old electronics—cell phones, iPods, iPads, tablets, mp3 players, etc.—that can be recycled and head to the Kansas City Zoo. You'll get a gift for bringing recyclable electronics, plus you'll learn about conservation through a Dr. Seuss favorite, The Lorax. You can watch the movie, take a photo with The Lorax, and learn how to attract pollinators to your garden by making a native-plant seed ball. For $35, take home some Zoo Manoo to kickstart composting at home.