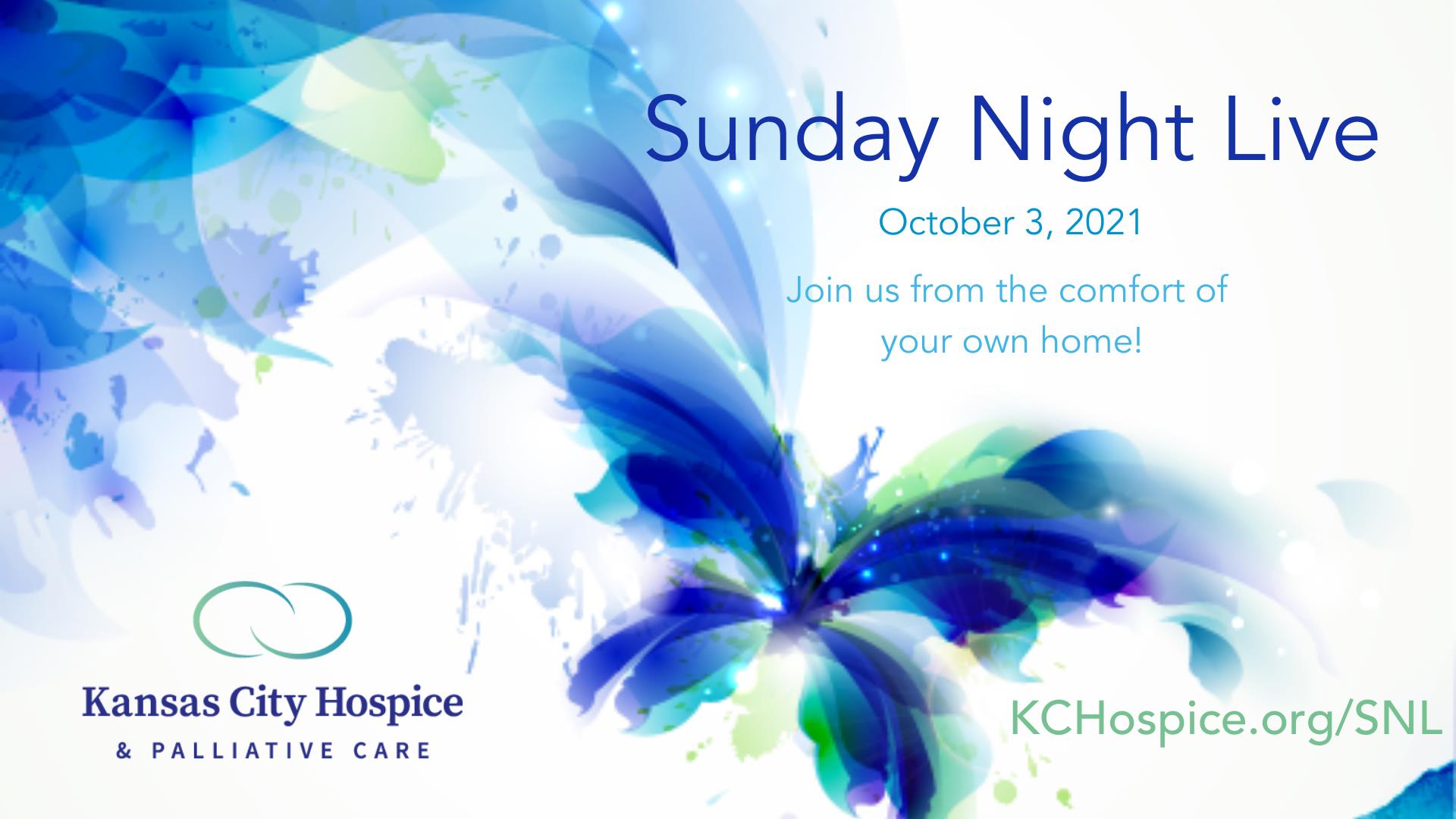 Join us from the comfort of your own home for Sunday Night Live!
October 3, 2021 | Virtual Patron Party 5 p.m. | Virtual Program begins 6 p.m.
Program will be free to view on Facebook and YouTube.
1 for $50
3 for $135*
6 for $250*
12 for $450*
*Quantity discounts are limited to tickets purchased for a single raffle item
Menu by Lon Lane's Inspired Occasions
"GARDEN GEMS" FALL SALAD – Salad of mixed hearty fall greens (salad kale, Tuscan Black Kale, Spinach, Brussels sprouts leaves, celery greens), Roasted butternut squash, seared Brussels sprouts, roasted beets, dried cranberries and salted pistachios. Served with a white balsamic vinaigrette, shaved Pecorino cheese and crispy fried shallot rings on the side
PAN-SEARED CHICKEN PICCATA – Four (3oz) medallions of tender chicken breast quickly sautéed in butter, lemon and white wine with caramelized roasted grape tomatoes and artichoke quarters in a lemon and caper butter sauce.
OR
VEGETABLE NAPOLEON for Vegetarians – Featuring oven roasted eggplant, red onion, potato, zucchini and tomato layered with ricotta cheese and thyme and Swiss cheese. Served individually with a roasted red pepper sauce.
INSPIRED OCCASIONS SIGNATURE CREAM CHEESE WHIPPED POTATOES WITH CHIVES
PUMPKIN SPICE BREAD PUDDING WITH TOASTED PECANS – Served with J. Rieger & Co. WHISKEY crème anglaise.
Questions? Contact Natalie Ward at nward@KCHospice.org.