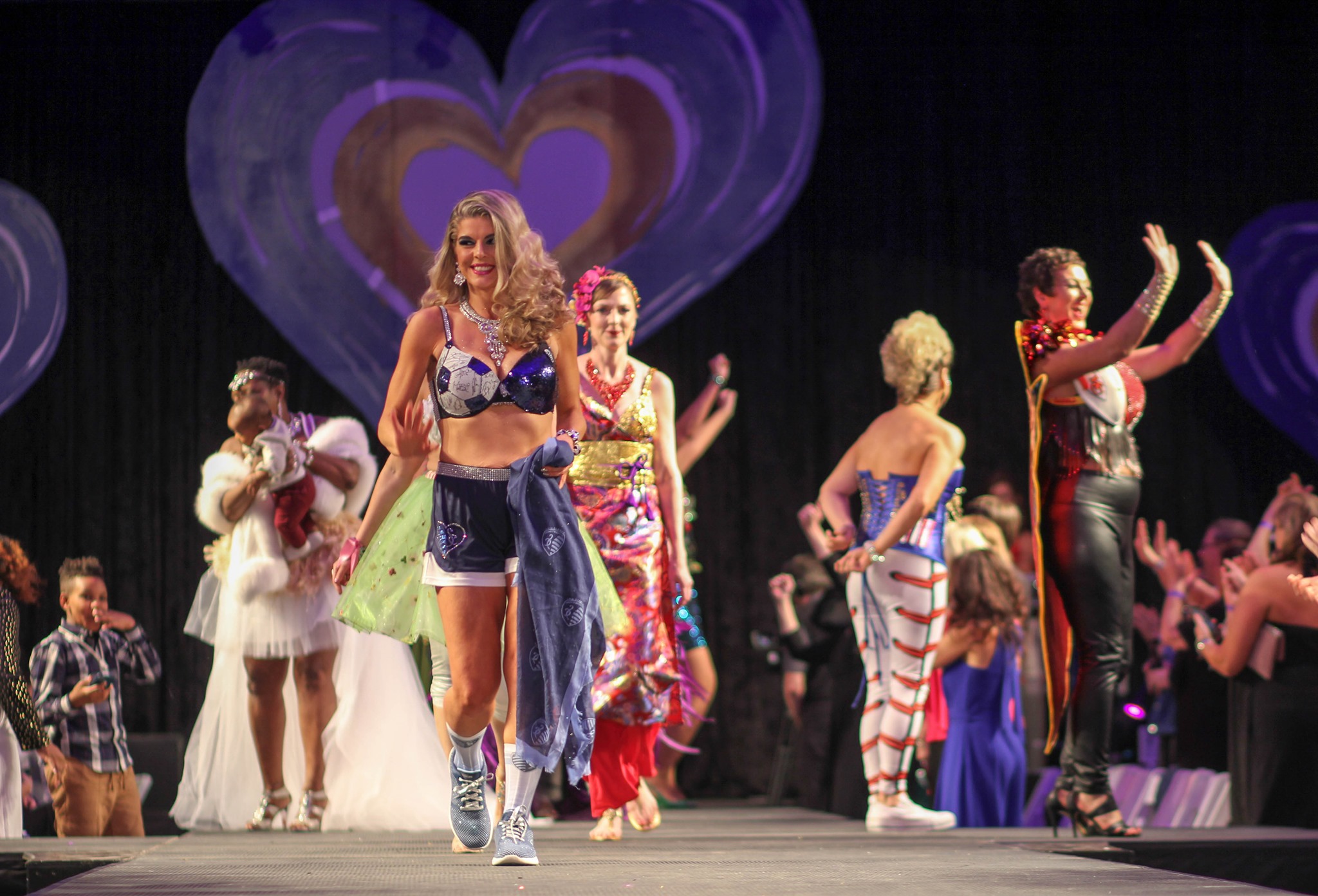 Date:
April 22, 2022
Time:
6:00 p.m. VIP Experience
7:00 p.m. General Admission
8:00 p.m. Runway Show
Where:
Signature Flight Support10 NW Richards Road TWA Museum at the Downtown Airport Kansas City, MO 64116
Bra Couture KC is excited to celebrate ten years (plus an additional two due to COVID) on Friday, April 22, 2022, at our annual event, Celebrating Diamonds. Please note the rescheduled date! This decision was made in response to the continuing rise of COVID-19 cases in the Kansas City area. The health and safety of our model survivors, guests, and volunteers are the Bra Couture KC team's first priority. To further ensure your safety at our event, units donated by Synexis will be placed around the hangar emitting a patented Dry Hydrogen Peroxide (DHP™) technology (used by the KC Royals) that continuously fights viruses, mold, odors, and bacteria in the air and on surfaces providing an added layer of protection for our patrons. Read more at synexis.com.
The miracle of Bra Couture KC is that the last 10 years of generosity from our friends and neighbors here in KC has exceeded our greatest expectations for the organization and its cause. Close to $3 million has been donated in the last decade with those funds creating many miracles for underserved cancer patients. You, our patrons, future patrons, sponsors, models, volunteers, and in-kind donors help bring that miracle to life.
The V.I.P. Experience
During the V.I.P. experience before the event, you'll have exclusive access to surprise auction items, buy a raffle ticket for the Diamond Bra Special Trip and our own KC Crossroads Sound music experience. Guests will get to mingle with local sports team celebrities, KC Chiefs Ambassadors and other local celebrities, plus enjoy food from Kansas City Original restaurants such as McCormick & Schmidt.
The Runway Show and Auction
The "Top 12″ couture designed bras are modeled live on the runway by cancer survivors and are auctioned live by The George Nigro Brothers. Every couture designed bra comes with an amazing package that includes such things as trips, jewelry, a KC night out, etc.For 2022 we are doing something different; we are not having an Art Walk but a Diamond Walk and within that Diamond Walk we will have silent auctions items, including purses all with additional fun and beautiful items themed to the purse design, five (5) local attractions/trip packages, art work by local artists and sports memorabilia for the Royals, Chiefs, and University of Kansas Basketball Team.If you have items that you can donate for the model packages, such as restaurant vouchers, hotel stays, condos, or anything fun, please refer to the Event Donations Page.
For ticket options and more information about this event visit their website HERE.