If you've got a tortilla laying around, you can whip up just about any sort of wrap your hungry heart desires. But we found several variations in the metro that just can't be beat. (And, believe us, each is bigger than the last.)

Here now, in no particular order, are some of the metro's most deliciously delectable handheld eats.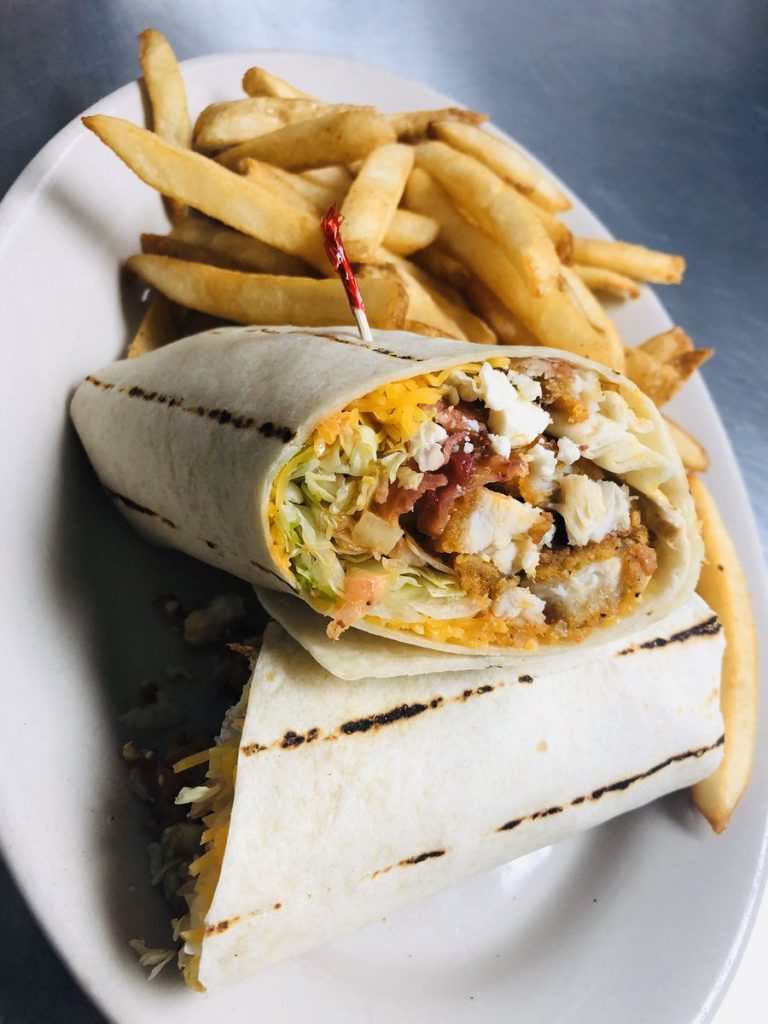 10) Buffalo Chicken Wrap – Coach's Bar & Grill (various locations)
With just the right amount of heat, this classic staple is coated in buffalo sauce, covered with jalapeño cheese, and served with a side of ranch and hot sauce. Better order an extra beer before it arrives.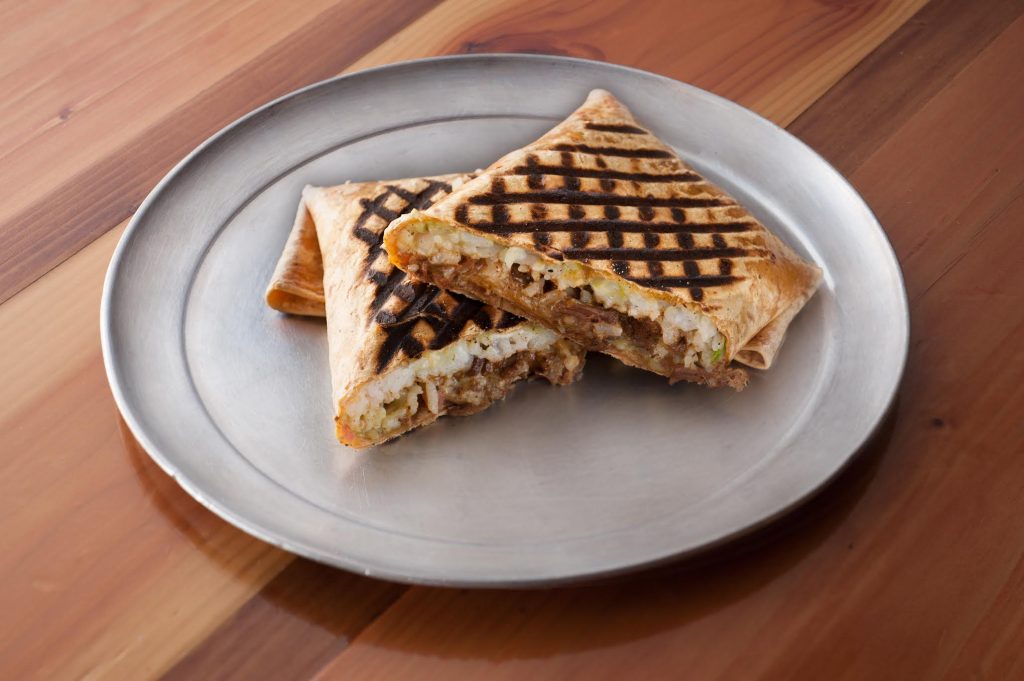 9) Cabo Beef Wrap – Longboards, Mission
Longboards—famous for every kind of grilled wrap under the sun—has a slew of menu items to whet your appetite. A reader told us the Cabo beef wrap is a perfect starter for your first visit. "It's a gateway wrap. Once you try it, you're hooked," she says. It's jam-packed with steak, guacamole, pepper jack, pico de gallo, rice, and chipotle ranch on a chipotle wrap.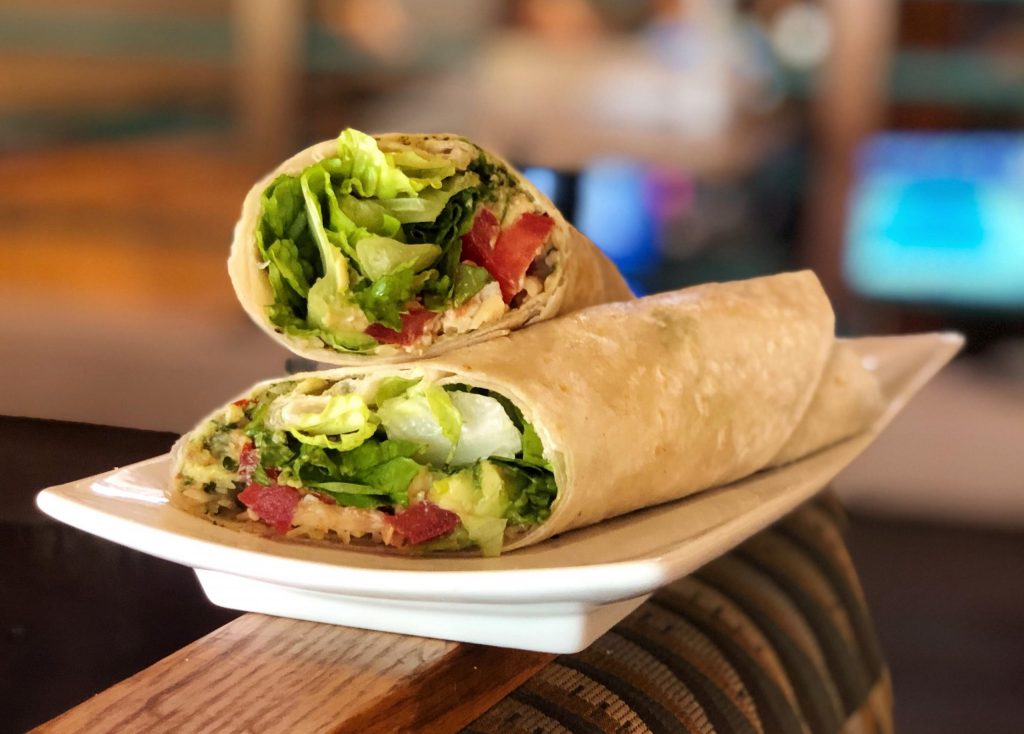 8) Avocado Chimichurri Wrap, Free State Brewery, Lawrence
Gas up the car! We're headed to KU Land for this jaw-droppingly flavorful wrap that melds avocado, chimichurri pesto, tomato, Vella dry jack, and romaine in a flour tortilla. (We drooled just typing that.)

7) Lamb Roll – Chai Shai, Kansas City
While we're partial to the masala paneer roll, an overwhelming number of readers hyped Chai Shai's lamb roll that's served on their paratha, a flaky flatbread. This lunch dish offers up marinated cubes of lamb cooked with black cardamom and cumin, served with lettuce ad red onions. Bonus—it also comes with a side of pakoras, raitha, and mint chutney.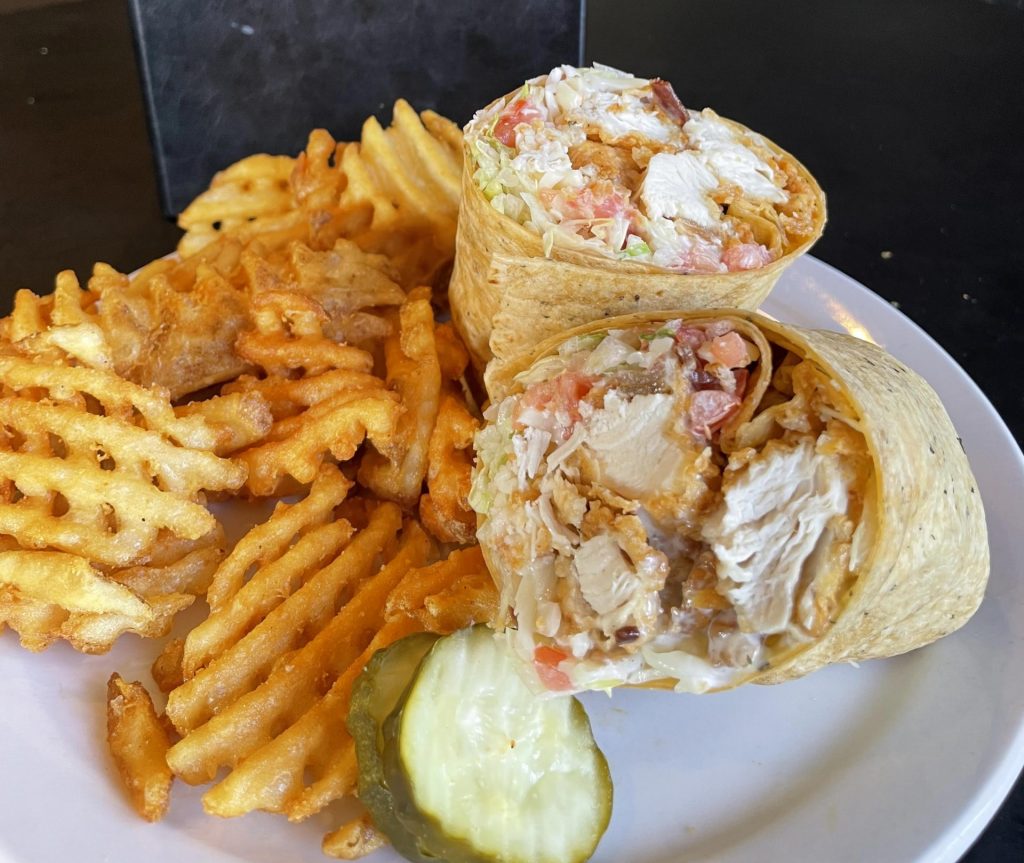 6) Chicken Club Wrap – Talk of the Town (two locations)
Known for upscale bar food, this place doesn't disappoint when it comes to wraps and paninis. Their popular chicken club wrap is a crowd favorite. With grilled chicken, lettuce, tomato, shredded jack cheese, bacon—so! much! bacon!—and ranch dressing on a sun-dried tomato tortilla, it's enough for both lunch and dinner.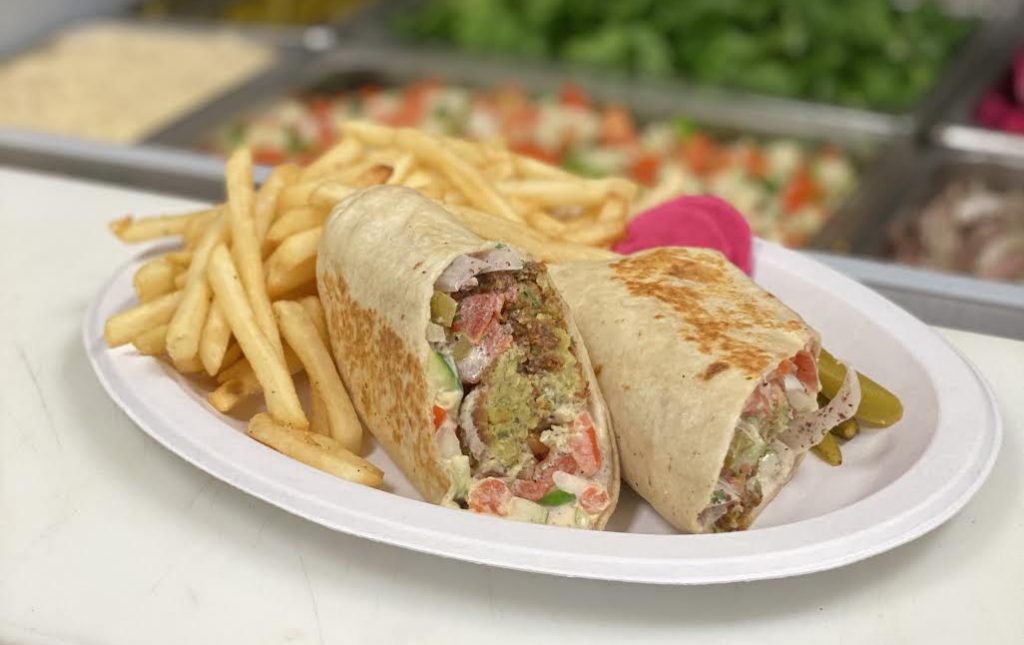 5) Baba's Falafel – Baba's Pantry, Brookside
Okay, while you could order the beef or chicken shawarma at this new Palestinian-American deli, our money is on the falafel wrap, which is stuffed with onions, sumac and, of course, their famous homemade falafels. (Be advised, if you also order the Turkish coffee you'll be up until tomorrow morning. Yes, it's that strong.)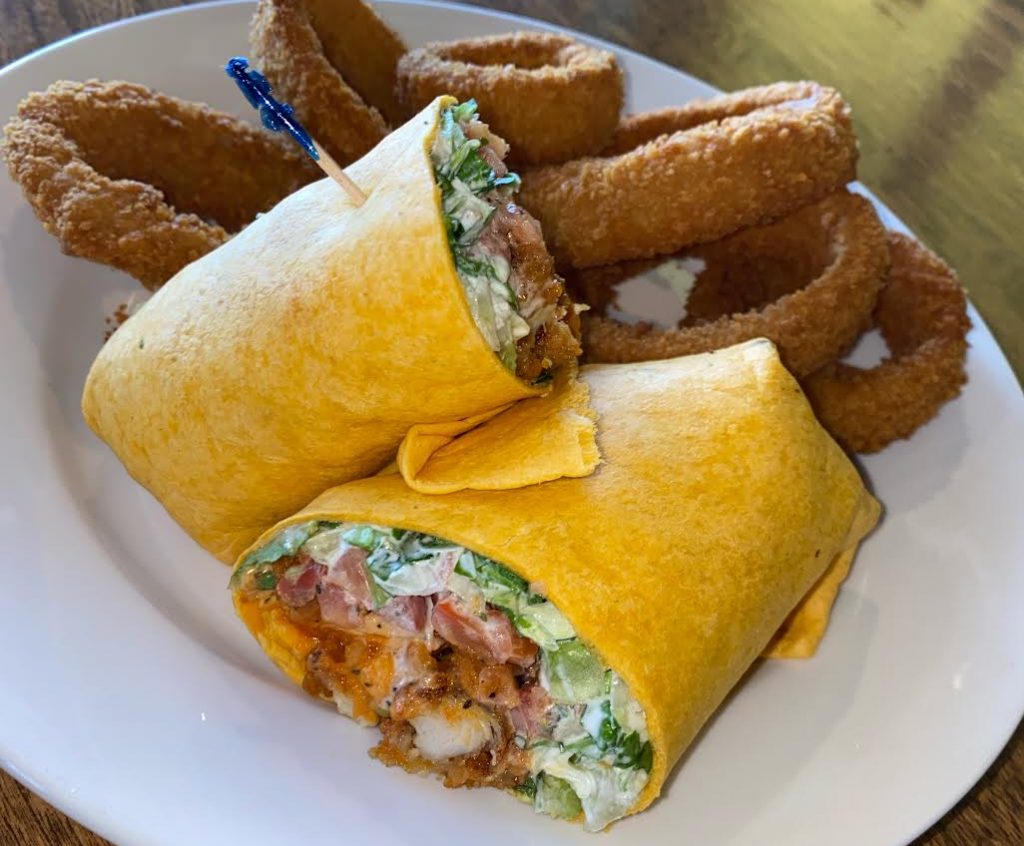 4)  Tijuana Wraps – Sunset Grill, Overland Park
Don't be fooled. This item is on their appetizer menu, but it's a meal in itself. Fried flour tortillas are stuffed with a spicy blend of chicken, black beans, corn, red peppers, spinach, and jack cheese. It's served with an avocado ranch dipping sauce that's so good you'll want to ask for a vat of it.

3) Vegelicious Wrap – Enjoy Pure Food + Drink, Leawood
This vegan-tastic offering combines mixed greens, avocado, quinoa, tomato, red onion, almonds, red pepper spread, and balsamic vinaigrette on a whole-wheat tortilla. You'll probably burn more calories eating it. Trust and believe.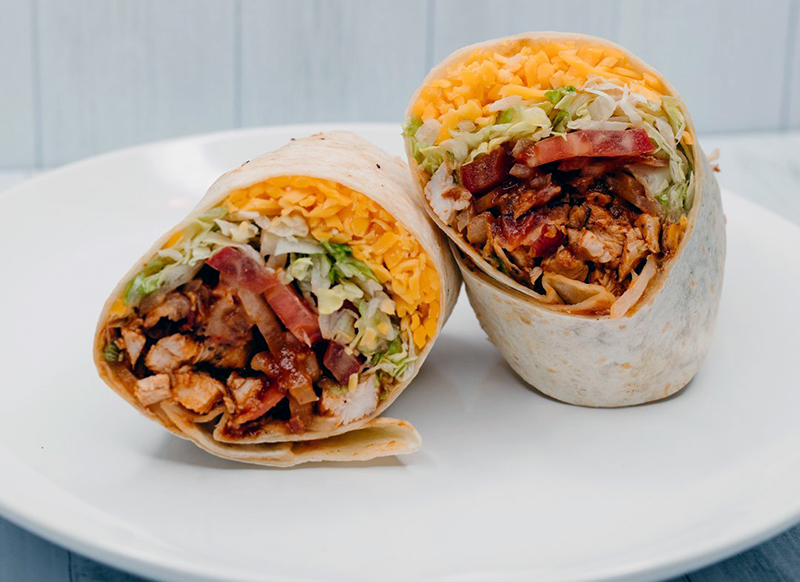 2) The BBQ Chicken Wrap – Twisted Fresh, Overland Park
If there's a wrappable sammich concoction, Twisted Fresh can create some variation of it. But we had to give them props for their barbecue chicken wrap, which features grilled chicken with shredded cheddar, savory bacon, slathered in a bourbon brown sugar barbecue sauce. Onions, shredded lettuce, and diced tomatoes help set it off.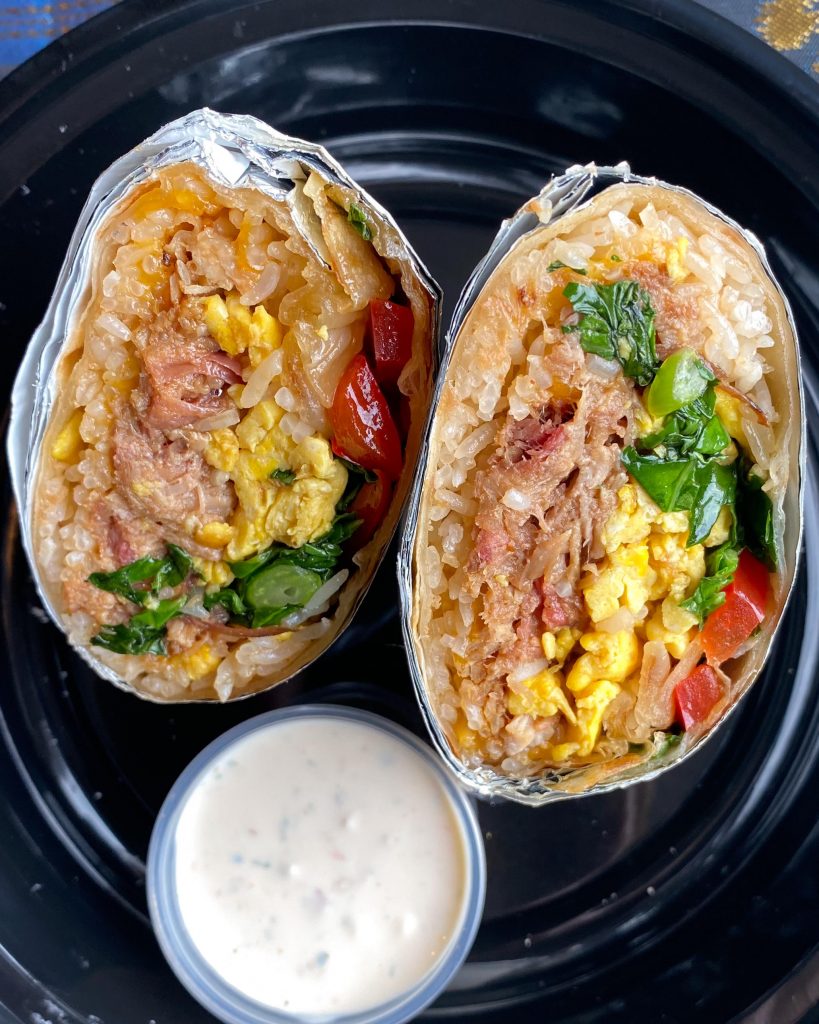 1) Breakfast Burrito – Buck Tui, Overland Park Farmers Market
After a reader posted "Best! Bite! Ever!"—we had to go see what all the fuss was about. Turns out, she was right. You're going need a forklift for this mouthwatering A.M. mega-wrap. Plus, we gotta admit it tastes just as good as it looks. (Presentation, people!)