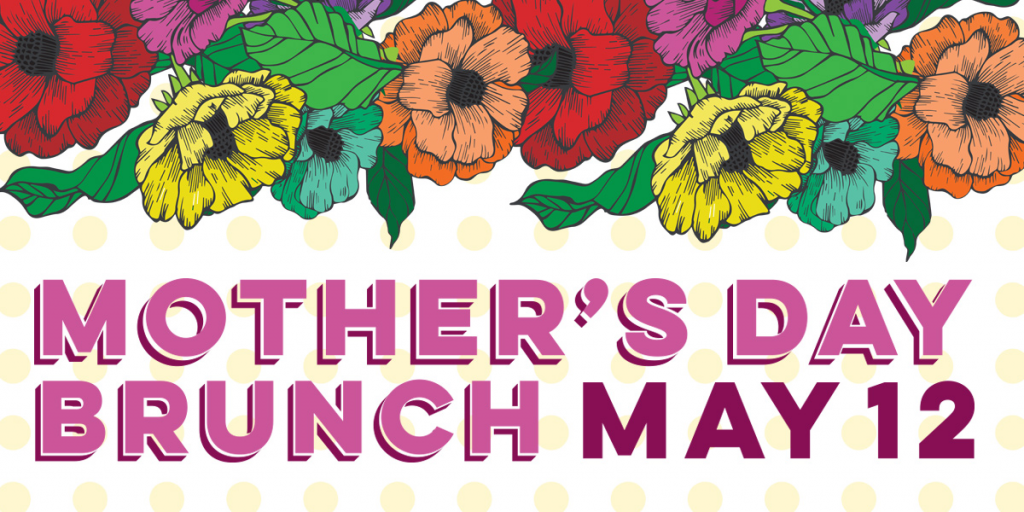 Let's face it—the most important day of the entire year is right around the corner. We're talking about Mother's Day. It's also the restaurant industry's busiest day of the year. We guess what we're saying is—choose wisely. Because if Mama aint' happy, ain't nobody happy.
Here's our suggestions for a delightful and delectable day on Sunday, May 12th.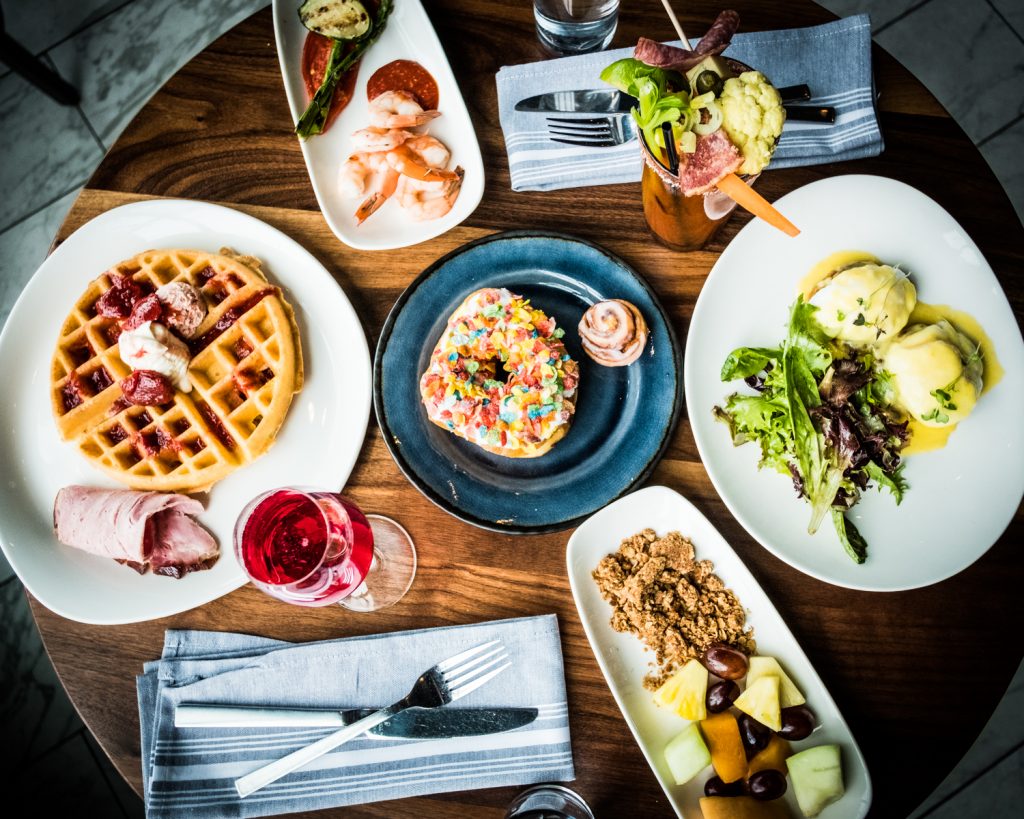 Ignite Wood Fired Grill – Lenexa
Headed out south? Director of culinary and operations Bradley Gilmore promises a tasty assortment of all your favorite brunch dishes along with some meat-tastic offerings on his buffet. ($36) Gilmore is known for his ability to help you embrace your inner carnivore—so he's included rotisserie prime rib & chicken, plus poached shrimp and crabbed legs. Finish the meal with a chocolate fountain, granny's cobbler or an assortment of many other desserts.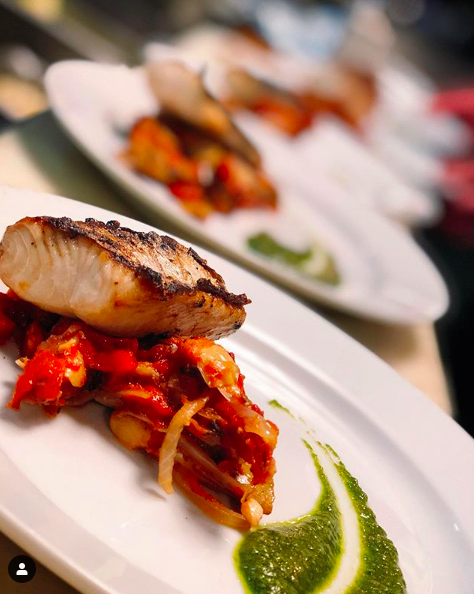 Affäre – Crossroads
Does Mama need something hearty with a decidedly German twist? Look no further than the team at Affare. Owner Katrin Heuser (who's a proud mom herself) promises a slew of Mother's Day Specials alongside their regular brunch menu. Play your cards right and you might actually spy her hubs, chef Martin Heuser, dressed in his lederhosen. Now, that's legit!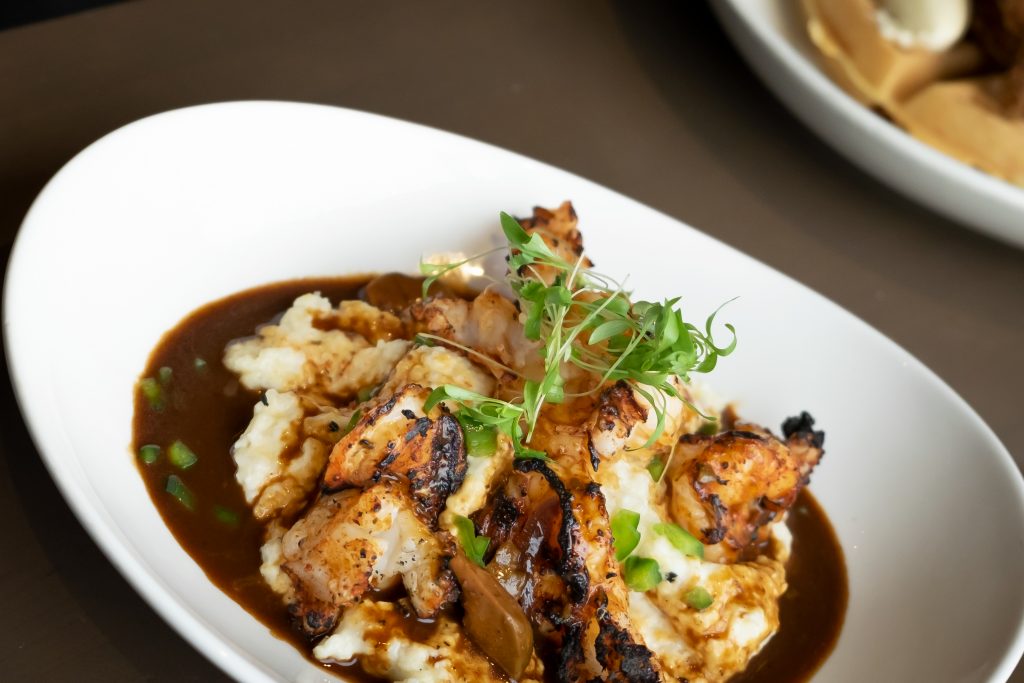 Gram & Dun – Country Club Plaza
The culinary pros at G&D are turning out some unique offerings for Mother's Day. Among some of the featured entrees in their $35 three course prix-fixe menu are Chilaquiles Benedict, Wagyu Pastrami Hash and their Cacio e Pepe. (Mind you, we never deviate from their insanely tasty Shrimp & Grits.) Now, if Mom likes inspired, handcrafted cocktails, this place is probably your best bet. Don't say we didn't warn you accordingly.
Chaz on the Plaza – Country Club Plaza
Does Mom need a getaway included with her Mother's Day? You could always book her a night at the oh-so posh Raphael Hotel with brunch the next morning at Chaz on the Plaza. Famed for their hospitality, Chaz's executive chef Shawn Hartwig is serving a special four-course prix fixe menu for $50 per person from 10 a.m. to 2:30 p.m. on Mother's Day, May 12. Plus, the Brian Hicks Duo is playing jazz during brunch that morning as well. (PS. Ensure Mom tries the carrot cake!) Make your reservations here today.
Summit Grill – Lee's Summit, Northland, and Waldo
Our friends at Summit Grill (Northland and Lee's Summit) are whipping up a killer brunch buffet for mom from 10 a.m. to 3 p.m. on Mother's Day. ($22.95) Rumor has it their location in Waldo is offering a to-die-for Quiche Lorraine and brown sugar-glazed ham during brunch. Of course, you can bet they'll have plenty of adult libations ready and waiting as well. Irish eyes will be smiling, indeed.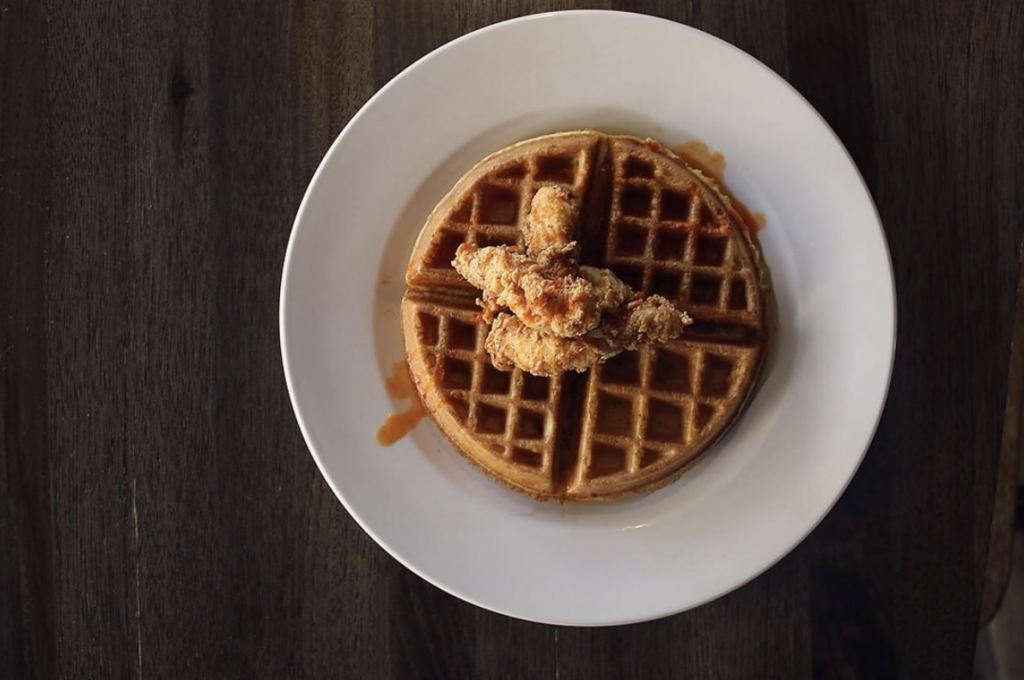 The Oliver – Country Club Plaza
At the Oliver, their three course prix-fixe Mother's Day menu is the perfect blend of tried-and-true breakfast favorites and hearty lunch items as well. ($29) Mom might lean towards lighter fare, but if Dad wants to carbo-load, let him. We'd suggest the Baked & Stuffed French Toast, Chicken & Waffles or the Artichoke Carbonara Pasta. We love a good food coma.
Blue Moose and Barley's Kitchen + Tap Mother's Day Brunch – 5 metro locations
Bring your appetite! Both Blue Moose and Barley's Kitchen + Tap will offer expanded options on their regular Sunday brunch buffet. These options include house-smoked salmon, a prime rib carving station, braised ham, gourmet mac & cheese, biscuits & gravy, bacon, and a dessert bar. ($23)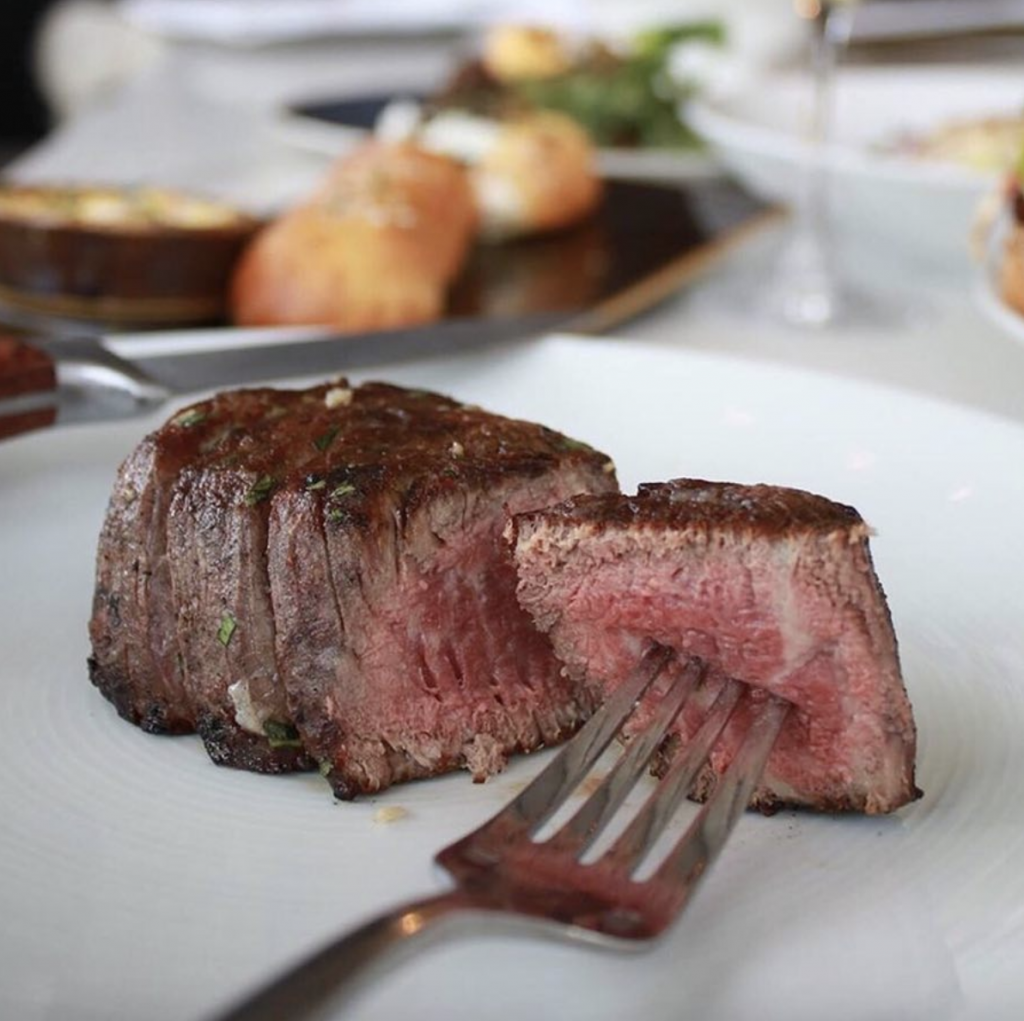 Stock Hill – Country Club Plaza
Bless their hearts, Stock Hill wins the prize for most elaborate Mother's Day buffet brunch. (We spied twelve different desserts alone—uh, not that we're counting.) From Pork Milanese to Hanger Steak and Eggs to their famed filet, it's a dining extravaganza. ($48) Oh, and if junior has a refined palate—well, their kids' brunch buffet has some top-notch menu items. Forget fish sticks. Only tempura fried shrimp will do! ($15)
Café Trio – Country Club Plaza
If buffets aren't your jam and you're looking for something a tad more refined, the culinary team at Café Trio on the Plaza will be unleashing a delicious, three course prix-fixe menu. ($30) Dare we say nobody does upscale comfort food better than executive chef Michael Giampetruzzi. (Biscuits and gravy! Seafood lasagna! Shrimp and grits! Country fried chicken!) And if you have a gigantic family, no problem. They've got space galore thanks to their two private dining rooms and outdoor patio.
Ophelia's Restaurant & Inn – Independence, MO
Named by Open Table as a "Best in KC Brunch location," Ophelia's is going all out for Mom's Day. "We take great pride in our Sunday brunch," says Ophelia's chef Bobby Stearns. "The entire staff works hard to make sure every detail is taken care of on special days like this." From their cider vinegar-glazed Brussels sprouts to a show-stopping beet salad that is second to none, Stearns is preparing a wide variety of dishes. Add a large selection of breakfast items, including an omelet bar, a slew of desserts, and the incredibly delicious prime rib and you've got a recipe for success. Our suggestion for Mom? Order her their cereal milk cocktail. Cheers!
Stroud's – 2 metro locations
Angling for something a little more casual? Stroud's Mother's Day to-go boxes will feature some of the restaurant's to-die-for fried chicken plus all the fixins'. Box #1 will dole out 12 pieces of Stroud's award-winning chicken, mashed potatoes & gravy, cinnamon rolls and two side dishes. ($44). Box #2 offers up Spicy Hot Chicken Bites plus two sauces. Serves five people. ($24.99) Boxes must be ordered by 4pm on Friday, May 10. Plus, all mothers who dine-in on Sunday, May 12 at KC Hopps' two Stroud's locations will receive the complimentary box of Russell Stover chocolates with purchase. Score!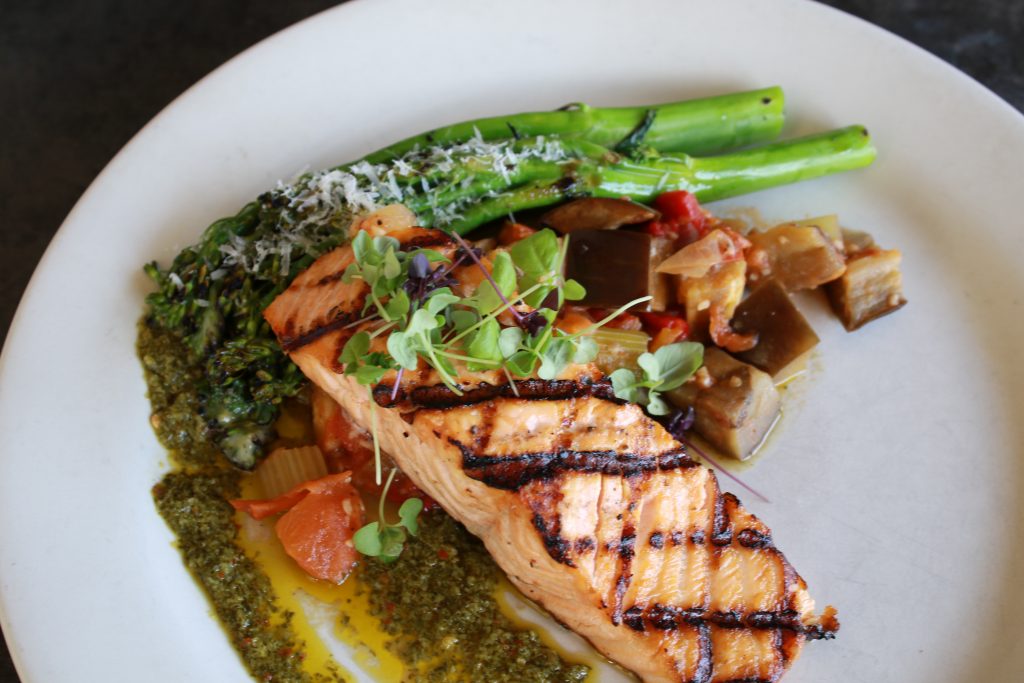 Urban Table – Prairie Village
It's comfort food central at Urban Table for Mother's Day. Every dish sounds like something Mom made herself. On their featured three course menu, you can't go wrong with the Braised Beef Shortribs or the Chicken Pot Roast. ($29) Pace yourself, though. With their decadent scones, cinnamon buns and sweet potato beignets, it's easy to fill up before you even dive in to your salmon entree.