One of life's best experiences is wiping the marshmallow mustache off your top lip when taking that first sip of hot chocolate after being out in the biting cold of Kansas City winters.
Inspired by recent freezing temperatures, we decided to scour the metro for the best cups of hot chocolate we could find—and Kansas City's coffee shops, local chocolate makers, and cafes did not disappoint.
Here are five places you'll want to stop by if you're in search of the perfect cup of hot chocolate: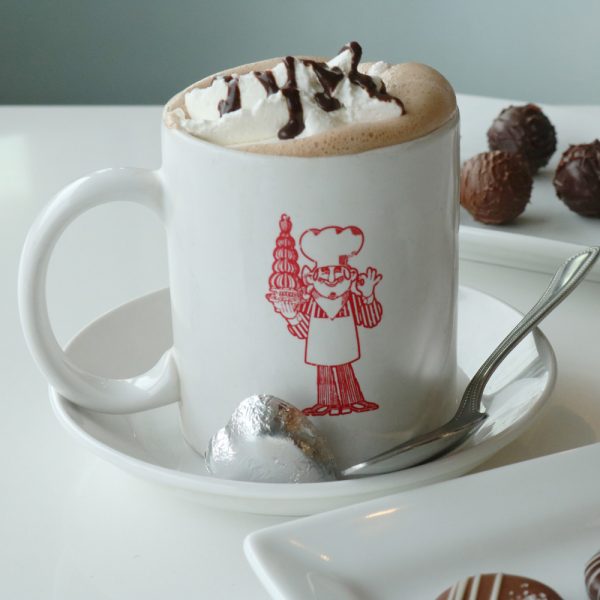 André's uses its extra smooth and creamy, Swiss-style 60% Signature Dark Chocolate to make a frothy cup of hot chocolate—complete with house-made whipped cream, André's chocolate sauce, and a chocolate heart. You can also purchase André's Signature Hot Chocolate blend and Aztec Spice blend to make at home.
If you need choices when it comes to your hot chocolate, this local confectionary shop is the place to go. Get their house-made hot chocolate or add some flavor with Mexican spice, raspberry, or peppermint. Each cup is made with the same chocolate used to make the shop's candies, then it's topped with whipped cream and special toppings depending on the flavor you choose.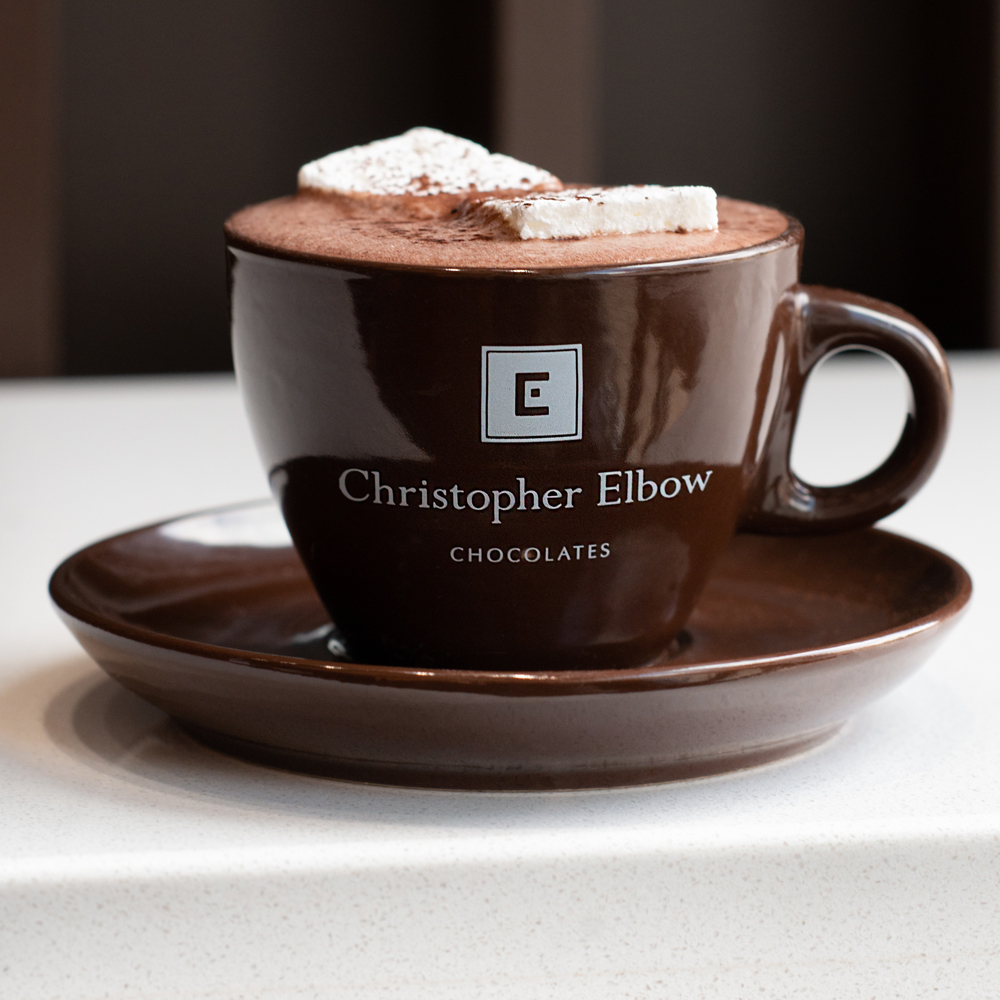 You've likely had Christopher Elbow's beautifully decorated chocolates, but have you tried the chocolatier's drinking chocolate? Grab a steaming cup of hot chocolate topped with a scratch-made marshmallow. You can also purchase different varieties of their drinking chocolate to make at home. Flavors include cocoa noir, mocha, spiced cocoa, peppermint, extra dark, Ecuador Costa Esmeraldas, and Nicaragua La Colonia.
The best hot chocolates usually include dairy products—but not at Mud Pie. At this vegan bakery and coffee shop, you can find a stellar cup of dairy-free hot chocolate. You can order classic hot cocoa or Mexican hot cocoa made with some extra spice. You'll get to choose between soy, almond, cashew, coconut, or oat milk, and you can even order it iced. 
While this local spot is known for its air-roasted coffee beans, one of the cafe's signature drinks is a hot chocolate variation. Order the Irish Hot Chocolate for a steaming cup made with Irish cream, hot chocolate, and whipped cream.
Bonus pick for the adults…
The best part about drinking hot chocolate as an adult? You can add booze for some extra flair! Order Mezcocoa at Westport Cafe for a hot cocktail made with Mezcal, tequila, Ancho Reyes, Genepy, hot chocolate, espelette pepper, cinnamon—such a perfect way to end a winter evening.