During the onslaught of the pandemic last year, many restaurants were forced to close. A few went into hibernation mode, waiting for socially distanced crowds to return or Covid regulations to ease up a bit.
Several have reopened without fuss or muss—others made a splash. Either way, here are a few local eateries who aren't just back in business, they want/crave/need/deserve your business.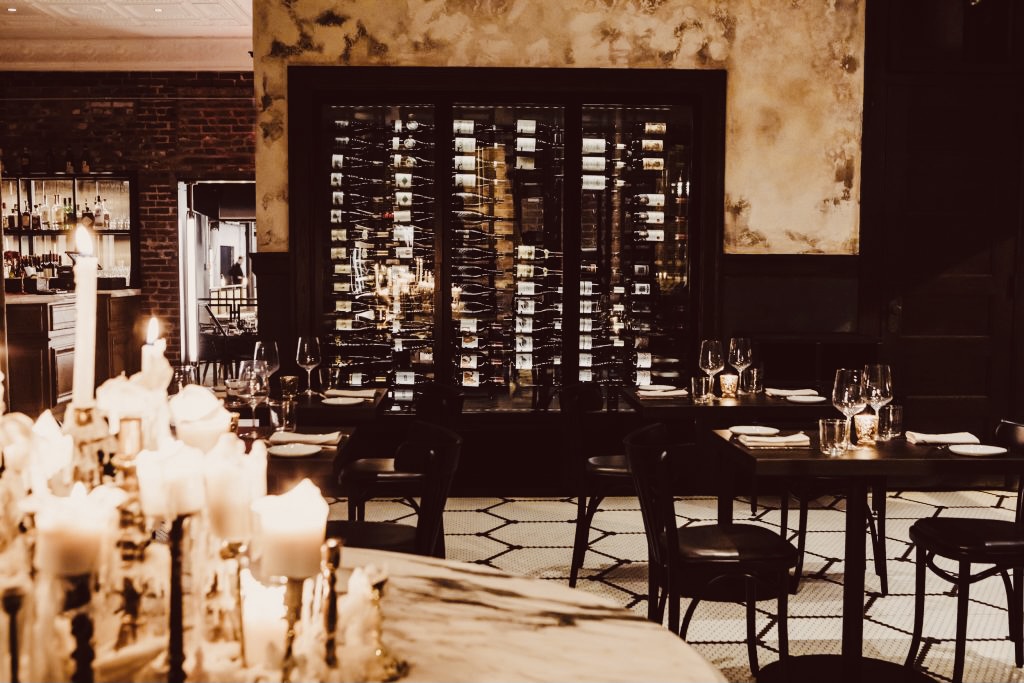 Lazia – Crossroads
It's been a hot minute, but the Crossroads Hotel's upscale restaurant Lazia is quietly reopening this Friday, but with a twist. The menu has been paired down substantially, but still offers quite the culinary experience. "Chef Ian Wortham will be building a $60/person, four-course tasting menu around a region, a concept, or a technique, and the menu will change each week," says Jeremy Bennett, lifestyle director for Crossroads Hotel. "We're offering a wine pairing at $35/person that will change with each week's menu." (The theme for the next couple weeks is Monte e Mare—"the mountains to the sea.")
Bennett says the restaurant is planning on keeping this format for the next couple of months while they gauge demand on adding additional nights and/or an expanded menu. "Our friends have been asking about Lazia re-opening almost daily," he says. "And coming off a successful Valentine's Day weekend—it just seems like the timing is right."

Bōru Asian Eatery – Waldo
Formerly known as Bōru Ramen Bar, Waldo's Bōru Asian Eatery reopened in late October. "We stepped back, took a long, hard look at the concept and listened to the community's request to bring Bōru back," says co-owner Domhnall Molloy. "We have evolved the brand to offer more recognizable, craveable Asian dishes and we couldn't be more thrilled for everyone to experience the new menu."
The menu features a selection of former Bōru Ramen Bar favorites, including the ever-popular bao buns, loaded fried rice, gyoza, and crispy Brussels sprouts salad, as well as three ramen bowls, the Bōru 2.0, Spicy Miso, and mushroom ramen. The elevated and streamlined bar menu offers sake cocktails and craft cocktails including the Fist of Fury, a crowd favorite. In addition to its new menu, the space has undergone an interior refresh to complement the rebrand.

Westport Ale House and The Fall – Westport
After voluntarily closing their doors to the public in November in hopes of proactively protecting staff and the community from Covid, the two Westport establishments will reopen March 4th and 5th respectively.
Rising temperatures will certainly help this eatery because of their expansive outdoor dining availability. Westport Ale House is currently ramping up staff and precautions in preparation for the upcoming 2021 March Madness tourney.
Stroud's – Mission
Fried chicken aficionados were rightfully bummed when Stroud's closed in Fairway. But never fear—after a successful "express concept" opened in Lee's Summit, Kansas City's chicken authority for 88 years will soon open their second Stroud's Express in the Mission Mart Shopping Center. The menu will have Stroud's world-famous, homestyle favorite dishes. Stroud's will also offer family-style packages, including a Chicken Bite Family Meal and Pan-Fried Chicken Combo Box.
Stroud's Express will offer curbside pick-up, carryout, and delivery only. Guests will be encouraged to order online in advance. "We chose this location close to our old Stroud's location that's being redeveloped in Fairway," says Bethany Neal of Stroud's.

XR Café – Crossroads
Since it opened, XR Café in the Crossroads Hotel quickly become one of the area's hottest after-work places to nosh—and then the pandemic took them out of commission. They fired their pizza hearth up again in late October, serving plenty of updated menu items. Now they're back open to the public from 4 – 10 p.m. seven nights a week—up from limited hours of operation earlier this year.
Keep an eye out for some killer, new happy-hour specials—including small plates and antipasti offerings. Trust us, it's a good excuse to throw on some jeans and venture out.

Extra/Virgin – Crossroads
Chef Michael Smith says on his website he's "looking forward to kicking 2020 right down the road and welcoming 2021 with open arms and lots of optimism." (Aren't we all, chef?) The restaurant recently announced it is back open for lunch—a good sign of normality for hungry downtown patrons. Couple that with EV's delectable 4 – 6 p.m. happy hour and you've got a recipe for success. "Thanks, as always, for your loyalty—we heart Kansas City!" says Smith.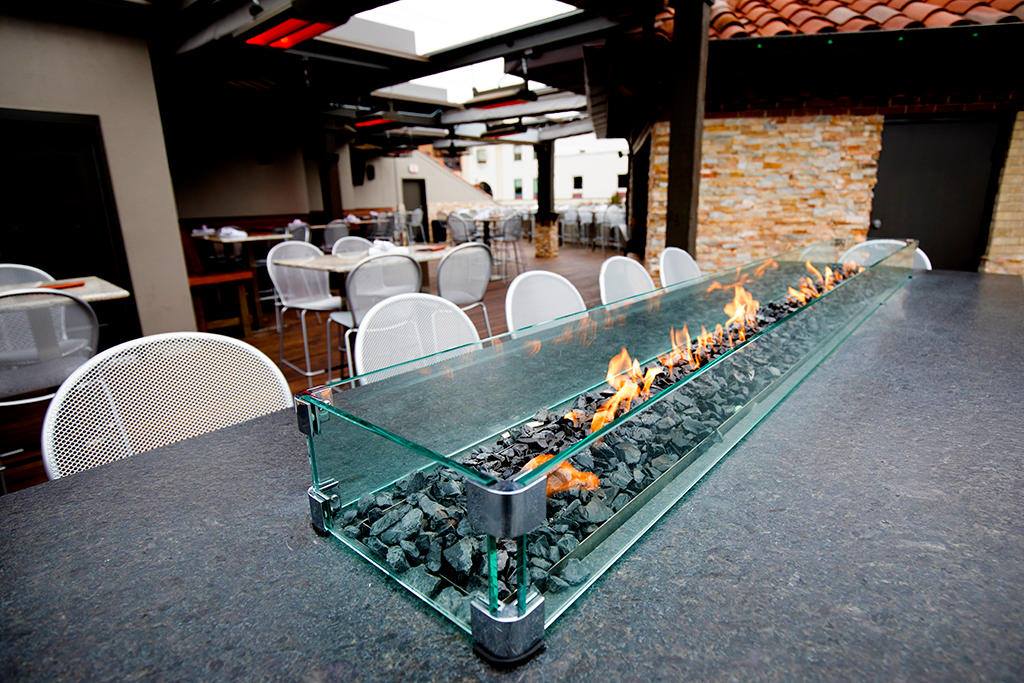 O'Dowd's Gastrobar – Plaza
It's been a quiet few months for the Plaza's favorite Irish pub. After an overhaul and renovation breathed new life in to the restaurant a few years ago, they shut down last year because of Covid concerns. They're back open starting this week—and not a minute too soon. This modern, chic pub stakes claim to the Plaza's only rooftop deck for open air dining and beautiful views of the metro. Even better? They're bringing back live music Thursday thru Saturday nights.
New Theatre & Restaurant – Overland Park
While it hasn't reopened yet, the iconic dinner-and-a-show restaurant is expected to welcome guests back later this summer—likely in late July or August. "Opening date will be announced first part of May. At that time, we will announce the five-show season. Our opening show will be The Elvis Concert," according to their website.