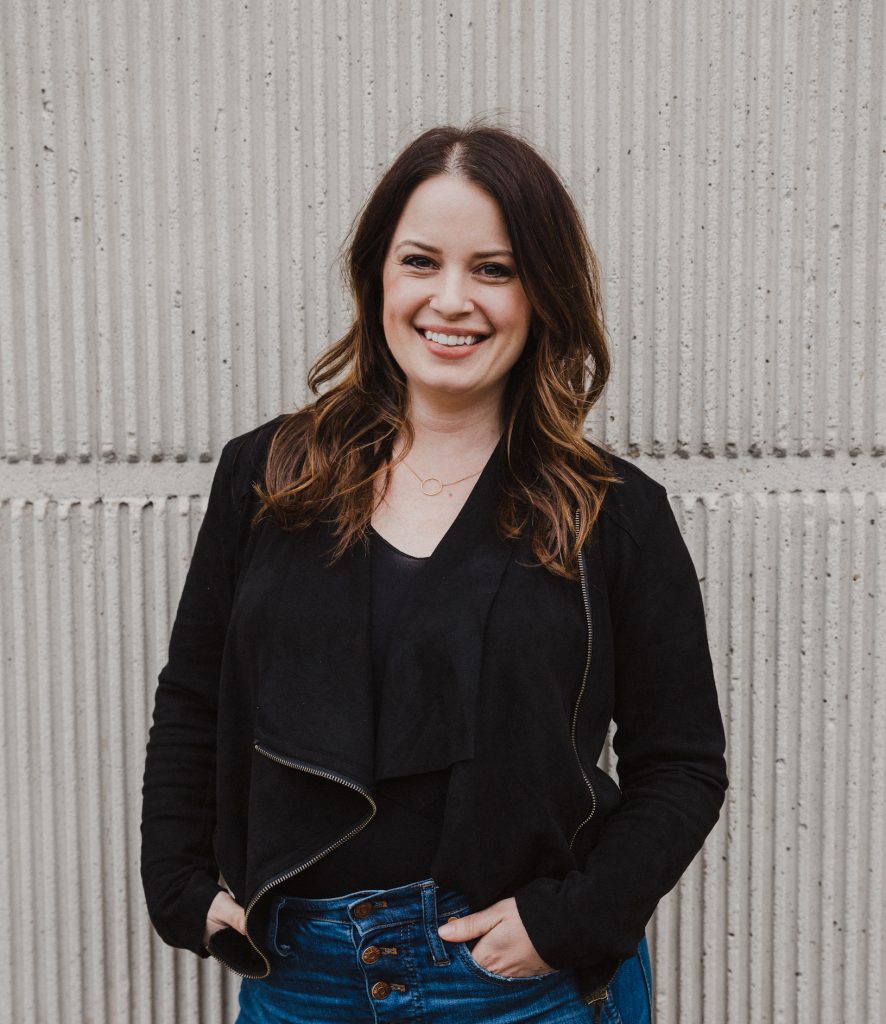 When Danielle Lehman set foot back in Kansas City after a 12-year stint in L.A., her first order of business was to explore the metro's burgeoning food scene. "I wanted to find the types of places I loved on the West Coast—like where can I find KC's best taqueria or an amazing Ethiopian restaurant?" she says.
The more she snooped around, the more she realized that some of her newfound favorite restaurants were often hard-pressed to find a following of any kind. Right then and there, she decided to give the chefs and owners of these eateries a platform to share their stories. That's how the podcast Open Belly got started last October.
It helps that Lehman is a self-proclaimed foodie—a foodie with a distinct background in marketing and a heart of gold. "A lot of the restaurants that I found weren't getting much attention from mainstream media or influencers—and frankly, some were just struggling to get someone through the door," says Open Belly's creator/host. "My goal was to bring additional exposure to the restaurants."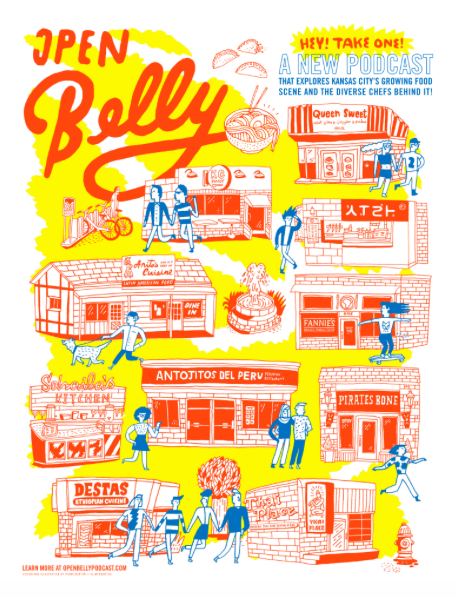 It turns out that several of the chefs and restaurant owners who Lehman approached were on board with participating in her podcast right off the bat. Others not so much. "It was a tough sell. Some of the people were really excited, some were against it," she says. "But now we're building it and growing it."
Starting today, the Open Belly podcast will feature one local restaurant each week for the next ten weeks. Lehman is thrilled with how well they turned out and proud of the stories she's cultivated. "It's about food, culture, people's lives, and our community. In a podcast, you can certainly delve deeper into all that than a blog or Instagram post," she says. "We're eating and exploring—getting to know the chefs and owners and telling a story that hadn't been told yet."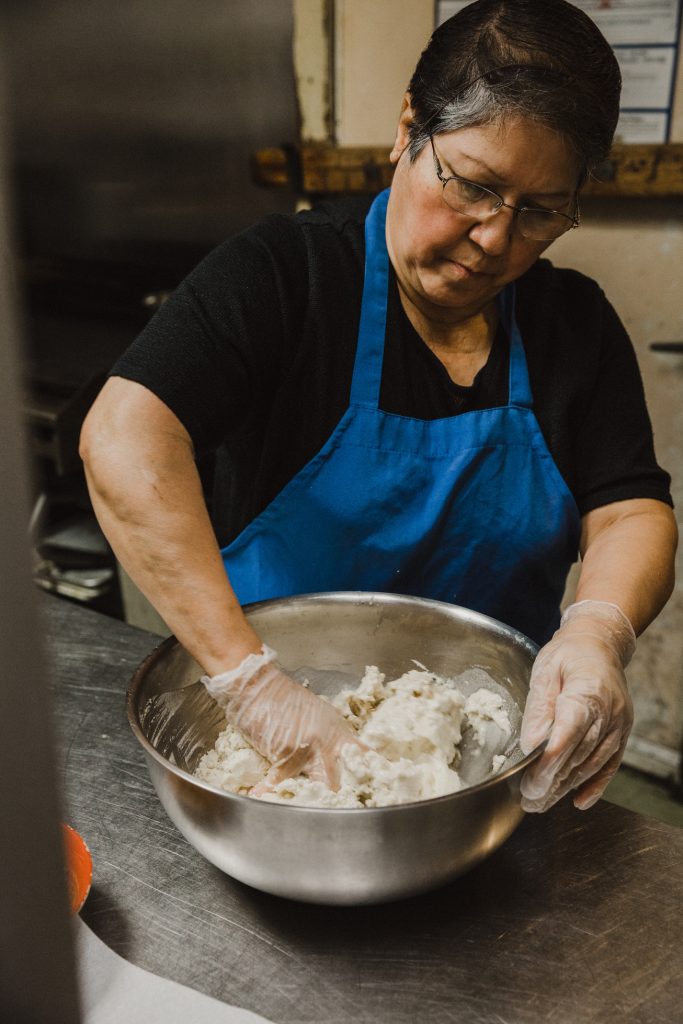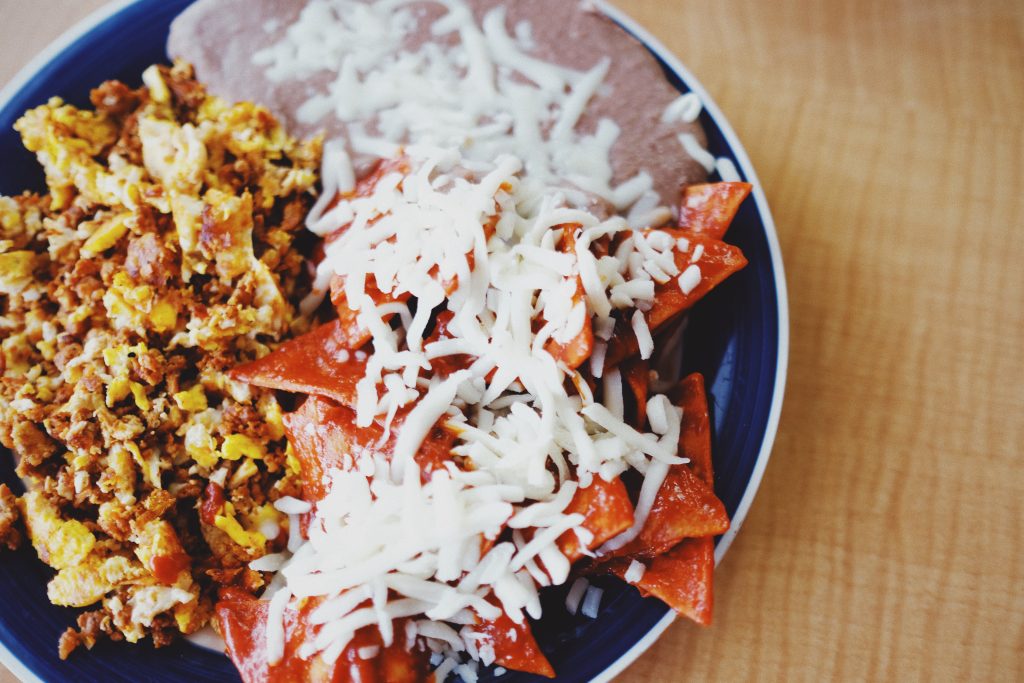 Lehman says she was blown away by the endless trials and tribulations many of the chefs had to endure just to get to the U.S., let alone open a restaurant. Take Anita's Cuisine in Merriam. "I had an interview with (Anita Rodas) from El Salvador and she told me a lot about when she left. She had friends, relatives being senselessly murdered on the streets," says Lehman. "I felt like I was living in a bubble and had no idea. It was intense. It was hard to hear. The stories may not be related to the food, but rather how they ended up in KC."
When Lehman chatted up Keeyoung Kim of Sura Eats in The Parlor, she found out he had bigger endeavors than just culinary arts. "He has so many things planned in the community—and wants to make a positive change," says Lehman "Again, it's not about the dishes, but we're digging deeper to find out more of their story."
For Pam Liberda and Darrell Loo of Waldo Thai, Lehman discovered the duo had decided to chuck their respective corporate gigs to follow their dream of owning a restaurant. "Pam has a nursing degree, Darrell has an MBA and PhD. They decided to go into the restaurant business because of their love for it—and against their family's wishes. They wanted to pursue their passions," says Lehman.
Most everyone has a story—or two or ten—about life in the restaurant industry. Lehman is taking it upon herself to find those restaurants that need their voices heard. And for listeners, maybe they'll learn a little something on their way to becoming adventurous eaters. "One, we're educating people about food they might be intimidated to try. Two, we're helping to tell the story behind the food," says Lehman. "And three, we're just we're just helping people see the world from perspectives other than their own."
Now that Restaurant Week 2019 has come and gone, it's time to venture out and try some of Kansas City's hidden gems. Take a listen to the podcast and find out the amazing journey behind some of these chef's traditional recipes. "There are a lot of emotional stories—and it will be interesting to see how people respond to them and the response they have in the community," says Lehman. When we asked if she gained weight doing research for Open Belly, she laughed. "I probably gained five to ten pounds. It's was totally worth it—absolutely worth it. My heart is full. I can live with a few extra pounds."
Stream Open Belly on its website or find it on iTunes, Spotify and Google Play.