Around the hallowed halls of IN Kansas City, we're all huge fans of a delightfully decadent wedge salad. (Read that: our editor is obsessed.) So we had a heated discussion about what constitutes a legit wedge salad. Buttermilk dressing or blue cheese dressing? Bacon crumbles or full-on chunks o' bacon? Should it be the size of your head or a mere quarter slab of iceberg lettuce? Dressing slathered on top of salad or bottom of plate?
These are all very important questions when nailing down the best wedges in the metro. So, we're asking you which restaurants you think offer up the worthiest, wedgiest salads?
You can choose from our list or pick your own. (See, we told you it was all very unscientific.) In no particular order, we give you our choices:
5. Anton's
For a steakhouse, their wedge is legit. It's a bit haphazardly tossed together, but the blue cheese and red onion combo is strong. (We're pretty sure the server said it was locally sourced cheese. Don't hold us to that.) And we have to admit, bonus points for not looking like your typical garden-variety wedge.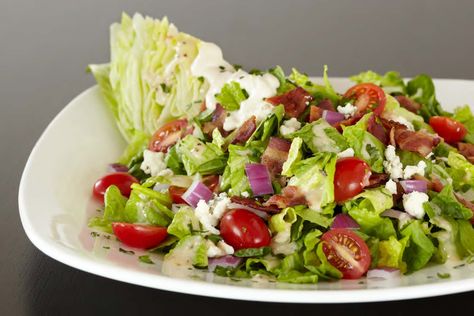 4. Cooper's Hawk
You're going to want to share this one with the table. Unless you're starved it's practically an entire meal. It's a colorful, cheese-ful, mouthful. It's also our editor's fave. And what she says—goes.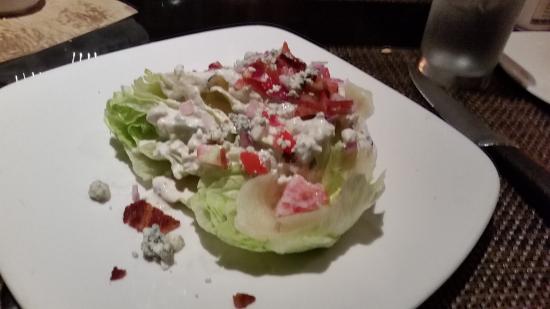 3. J. Gilbert's
Before you tackle your steak, try J. Gilbert's wedge. It's flipped upside down and daintily arranged. We'd call it a work of art, but we were too busy wolfing it down to notice.

2. 801 Chophouse
We'll admit, we haven't tried it, but the reviews on Yelp and Google were all raving about the presentation, the size and the generous heaping portions of funky-chunky blue cheese. (Hey, 801? Mind delivering? We'll give you our address.)

1. Rye
Their wedge is to "rye" for. It's laden with buttermilk dressing, a huge smattering of blue cheese chunks—oh, and you better ask for a steak knife because it's a literally slab of lettuce waiting to be inhaled.
Okay, we're done. What are your thoughts? Were we spot on? What did we miss? Chime in on our FB page. We'll report our unscientific findings soon.