Ask any chef, opening an eatery is ambitious. Opening an eatery via crowdfunding is an even loftier goal. Opening an eatery with little-to-no restaurant experience is, well, insane. But that's exactly what local photographer Jenny Wheat is attempting to achieve with her new brunch nook in the Crossroads District, the aptly titled Wheat Neighborhood Table. It's located at 128 W. 18th.
"The main reason I decided to open a little restaurant in here is because I've lived on this block with my creative business for a number of years," says Wheat. "When (former owner) YJ's moved, I didn't want it to sit empty. I was also afraid that something not so 'mom and pop' would open up here. I wanted there to be a locally owned snack bar for the community."
Now the ball is rolling for Wheat, who started a buzz-worthy Indiegogo campaign that has a lot of folks rallying behind her. "I'm a small business owner—so I have no capital," Wheat laughs. My Indiegogo campaign has another week to go. Even just a few more thousand dollars would be helpful to get our kitchen equipment and inventory. We just want to get the doors open."
The kitschy café is starting to take shape with a big communal table just inside the door and plenty of barstools at the counter. Wheat says word of the street is building every day. "I was wondering if it was going to be well-received, but every person who's stopped in has been excited," says Wheat. "I have a steady stream of people coming in and we're not even open. People look in the window all day long. There's lots of questions of when we're coming."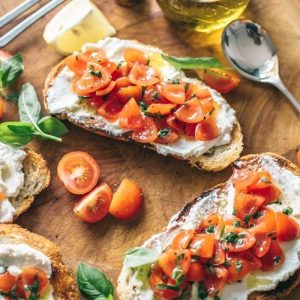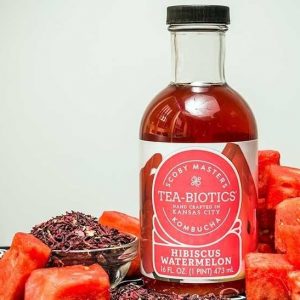 Wheat is betting that her soon-to-be regulars will appreciate her tasty, healthy offerings. From "artisan toasts with great, fresh ingredients" to homemade soups to healthy drinks that include "Kombucha and fizzy waters". "There's always going to be a vegetarian option and we'll try hard to have something gluten-free, says Wheat. "We'll offer yummy croissants and cookies from a local baker too."
But Wheat is quick to point out that there are limitations to her ever-changing menu. "It's too tiny to serve too many things each day so we'll have a smaller menu," says Wheat. "It's almost like going to Grandma's house—when we run out, we run out."
Opening day is tentatively scheduled for around September 1st and Wheat is proud she's keeping a tradition going. "This space has been a restaurant for 90 years and I thought it would be a shame if it wasn't going to keep being a restaurant," says Wheat.
Wheat's Indiegogo fund has less than a week to go. Interested in donating? Click here. Wheat will be the first person to thank you. "I wanted to do this on my own—no investor, no loans, no business partners. I've always built things on my own. It's do-able," says Wheat. "I'm not a chef. I'm a photographer who wanted to keep something running that's great for the neighborhood."