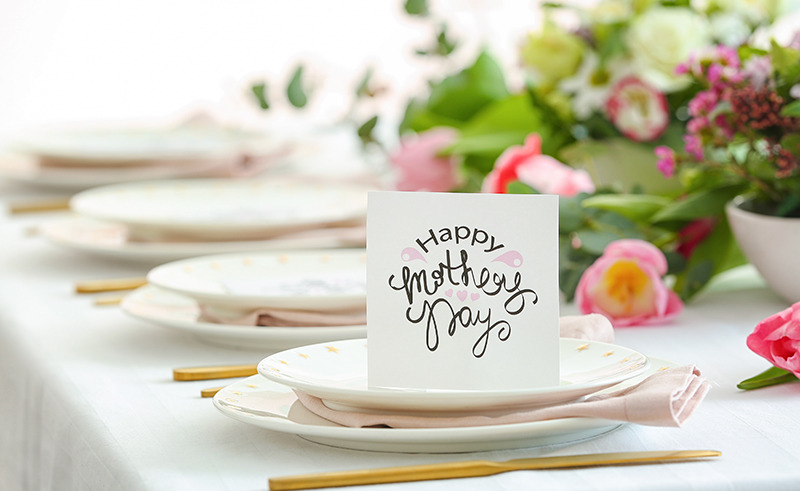 Looking for a special way to spend time with mom this Mother's Day? Give her all the attention she deserves while enjoying some of the best food—and drinks—Kansas City has to offer.
Here's where to go for a noteworthy Mother's Day experience dining out.
Mother's Day Tea at Rye on the Plaza 4646 Millcreek Parkway
May 13, 11 a.m. to 1:30 p.m.
Rye's pastry chef and co-owner, Megan Garrelts, has created a menu featuring handmade savory and sweet selections that she's paired with Hugo loose-leaf teas for an early Mother's Day celebration. Each $75 ticket includes the menu items, tea, and additional non-alcoholic beverages.
Blu Hwy Mother's Day Brunch 5070 Main Street
May 14, 10 a.m. to 3 p.m.
Enjoy an elevated American-style brunch with buffet starters and desserts and an a la carte menu of entrées, such as crab-cake eggs benedict, Manny's pastrami hash, lemon ricotta-filled crêpes, and chilaquiles rojos.
Mother's Day Brunch at Lidia's 101 W 22nd Street
May 14, 11 a.m. to 6 p.m.
Lidia's has curated a three-course prix-fixe brunch menu that costs $52 per person. Everyone at the table will share a platter of antipasti (a variety of appetizers) and desserts and then order an individual entrée, such as Lidia's pasta trio, chicken parmigiana, or red wine-braised beef short rib.
Mother's Day Brunch at The Monogram Lounge 2700 Guinotte Avenue
May 14, 11 a.m. to 4 p.m.
J. Rieger's Monogram Lounge will offer all its usual craft cocktails plus an all-you-can-eat buffet featuring sweet and savory dishes, a parfait station, and build-you-own omelets. Brunch is $50 per person.
Mother's Day Brunch Buffet at Lula Southern Cookhouse 1617 Main Street
April 14, 10 a.m. to 4 p.m.
This brunch buffet is stocked with traditional Southern favorites for breakfast, lunch, and dessert. Savor the all-you-eat buffet for $45 per person, plus you'll have the option to add bottomless mimosas for $20 per person.
Pierpont's at Union Station Mother's Day Brunch 30 W Pershing Road
May 14
Tucked inside Union Station, Pierpont's has put together a three-course prix-fixe brunch menu priced at $40 per person. Menu options include blue crab and sweet corn bisque, coffee-rubbed steak and eggs, vanilla short-stack pancakes, flourless chocolate torte, and more.