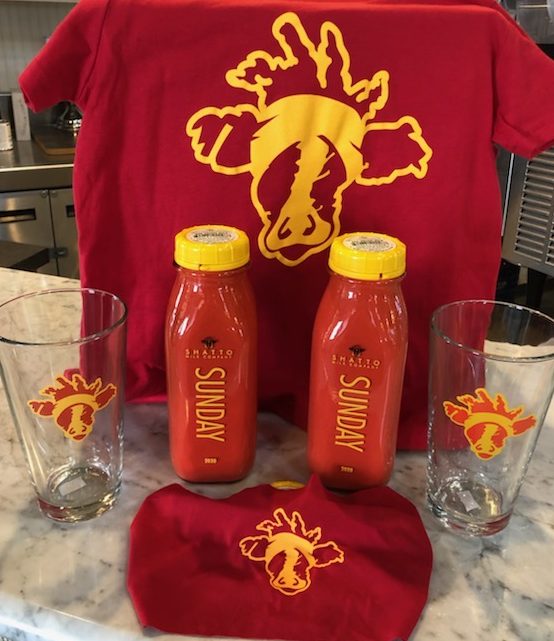 We've been so spoiled by the success of the Kansas City Chief that the release of Chiefs-themed bottles of Shatto's red-velvet milk has become a local tradition.
This year, the bottles started hitting the shelves at metro grocery stores on January 24, and the local dairy farm is also celebrating the Chiefs' advancement to the AFC Championship with limited-edition apparel featuring "Mahomes Dairy Cow" and "Coach Reid Dairy Cow" motifs.
While you'll be able to find the milk around Kansas City, you'll have to either visit Shatto's Osborn, Missouri, farm store or order Shatto home delivery to get the specialty apparel. The Chiefs-themed products will be available throughout the playoff season.