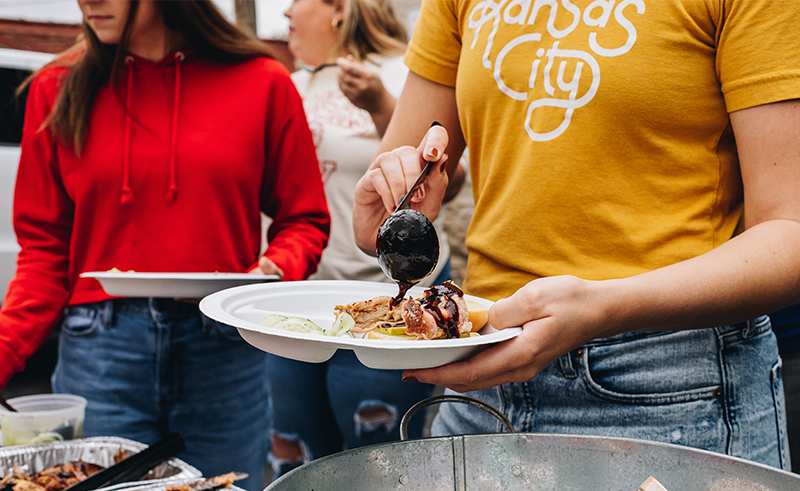 Sponsored Content
As the summer winds down, many are getting in those last hoorays of the season with barbecues, picnics, and the start of tailgating season—can we get a Goooo Chiefs? After all, NFL's pre-season starts on August 13 when the Chiefs go up against the Bears. 
Luckily for Kansas City, Q39's catering and Q2Go team is at the ready with champion-made barbecue favorites to ensure there are no grumbling tummies at your next gathering.
"We saw a huge upsurge in to-go during the pandemic, and that's remained very solid for us throughout 2022," says Philip Thompson, Q39's executive chef. "We've completely pivoted our business model and redeveloped the entire to-go section of our business."
Now that larger gatherings are back, that maximized focus on to-go has come in handy. 
"It's been great to get back to those larger, off-site events," says Randy Piebes, Q39's catering manager. "We're looking to expand what we offer because we continue to see a lot of demand for that. We're continuing to think about new ideas as we see a lot of people wanting to do these big events now."
Ready at a Moment's Notice
Between customers dining in at Q39's Midtown and Overland Park restaurants, to-go orders, and catering deliveries, Thompson and his team serve hundreds of people a night, so a couple hundred more is really no problem.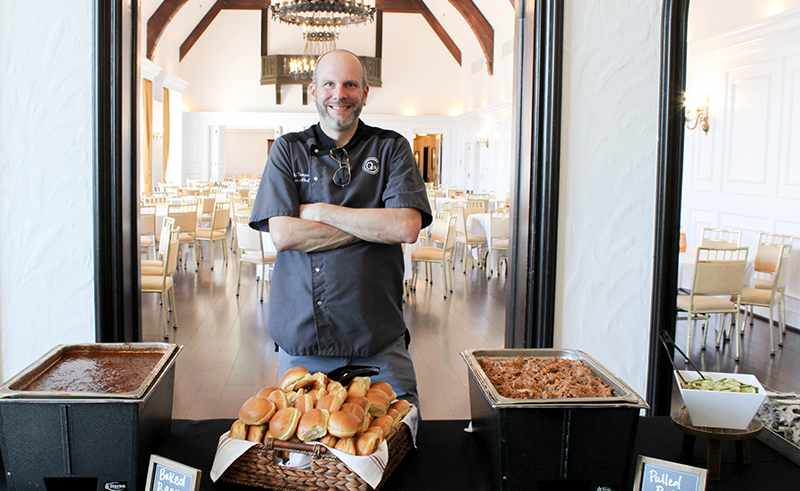 Whether you've been planning your get-together with Q39 all along or have a last-minute change of plans that have you in a frenzy to get the perfect meal on the table, Thompson and Piebes are ready to save the day.
"We hold an excess of about 5,000 pounds of meat in our coolers at any time so for us to pull off a party for a couple of hundred people with only a couple of days' notice, we can absolutely make that happen," Thompson says.
At your service with pick-up, delivery, or full-service catering
Between Q2Go, delivery, and full-service catering, it's easy to serve guests at any type of gathering with Q39's competition-winning barbecue.
Want to pick up fresh Q39 to go on your way to tailgate at Arrowhead? The Grab N Go packages on the Q2Go menu are perfect for groups of four to 24 people. From BBQ Meal Packages, Q Pork Spare Ribs, Butcher Block Bundles, and more, the possibilities are endless.
Will you be busy getting the house spick and span for a family barbecue? Q39's catering team will deliver your food hot and ready to serve, set up the buffet, and leave you to enjoy a meal with your guests.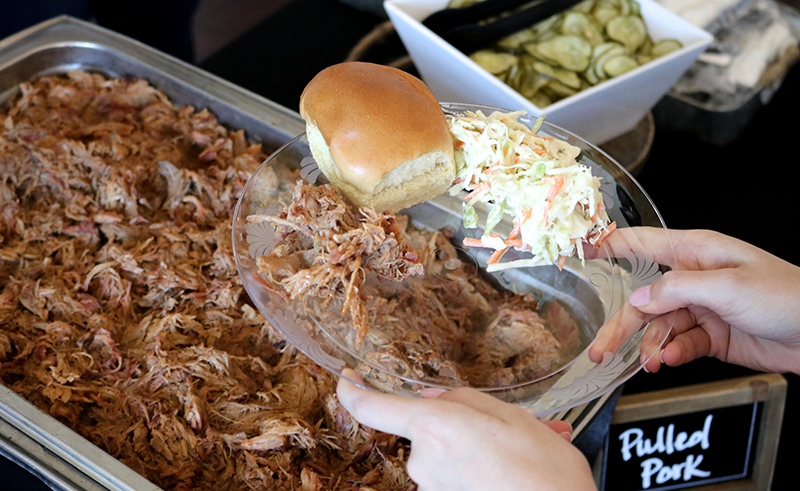 Hosting a wedding reception or another big to-do where you could use a little extra help during the event? Try Q39's full-service catering that's perfect for parties with over 50 guests. Not only will the catering team deliver your order hot and ready, but they'll set up the buffet, tend it, bus tables, and clean the kitchen for 1.5 hours of buffet service.
Having a hard time deciding which of Q39's specials to put on the table for your guests? Here's Thompson's advice, "Brisket is really what we're known for, we do a phenomenal brisket that we've developed over many years," he says. "Our chicken is also really good—it's moist, it's juicy, it's got a great level of smoke to it. Then for the sides, my personal favorite is the cucumber salad because it's got a little bit of sweetness and a bit of tartness from the vinegar, so it mellows out the barbecue. It's nice and light and refreshing."
The Secret Menu
If you're looking over the Q2Go and Q39 catering menus and aren't seeing your favorite in-restaurant dish as an option, we have an insider tip for you: Just ask for it!
"We bring that competition-quality barbecue that we do every day in the restaurant to our catering operation as well," Thompson says. "We bring that chef-driven aspect so we're not just doing barbecue. We have woodfired grills, we're continuing to come up with creative, new ideas to bring to people's catering events, and we'll do a fully customized option. If somebody asks for something that's not on our menu, we'll find a way to make it happen."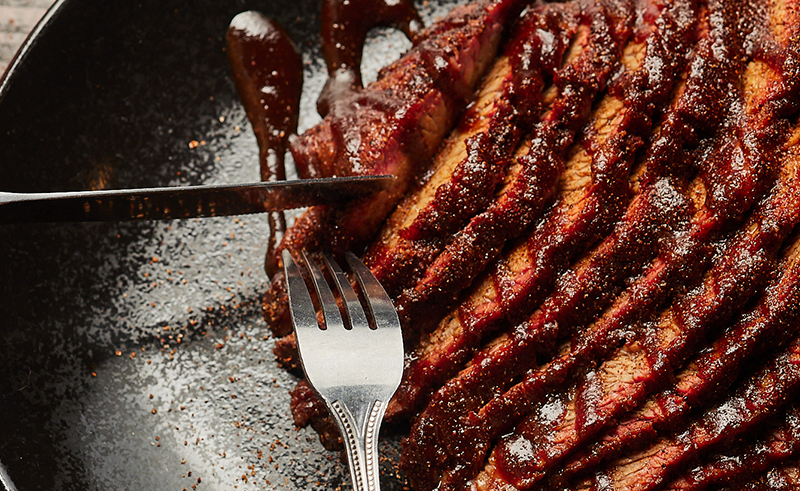 Thompson means it when he says they'll find a way to grant any request. At a recent catering event, he brought a trailer with a smoker and smoked the brisket right outside the venue. Then his team brought the fresh-off-the-smoker brisket to the indoor buffet and carved it up for 300 guests. Another recent catering client requested a whole hog, and Thompson figured out how to deliver.
"Don't be afraid to ask for anything," Thompson says. "We're in the business of making things happen."