Sponsored content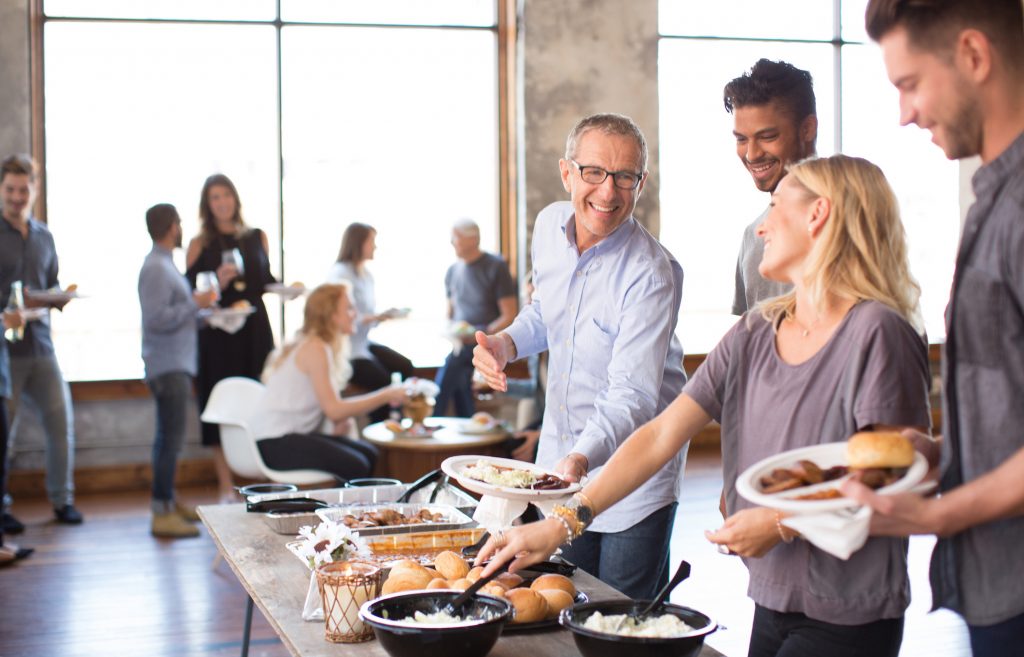 With the holidays lurking right around the corner, it's probably a good time to get those party plans squared away. Haven't secured who's catering your annual corporate shindig or family affair? Well, the team at Q39 is here to help. Not only have they perfected the art of phenomenal barbecue, they've also taken their act on the road. Their catering team is chomping at the (rare)bit to help you out in your hungry holiday time of need.
"We love this time of year. And we're open Monday-Sunday," says owner Rob Magee, who mentions they are gradually switching from catering elaborate tailgates to any potential holiday wingdings you might be planning. They're ready, willing, and they always have their famed barbecue sauce on standby just in case of any last-minute catering needs. "We'll do anything from a drop-off to a fully-serviced event—where we have servers to take care of the buffet," says Magee.
Don't need anything quite that fancy but still want to dazzle your clients? Magee says to give them 24 hours' notice and they'll have their award-winning barbecue at your office doorstep for a killer holiday customer-appreciation luncheon. "They'll call and say, 'Hey, we have 50 people' and we'll drop off whatever they want for lunch," says Magee. No fuss, no muss. And your clients are bound to leave with a smile on their face.
Hard-pressed for a place to hold your holiday festivities? The private (or semi-private) Blue Ribbon Room at Q39 in Midtown seats 56 and might be a terrific option. They'll set up a lunch or dinner buffet (priced per person) and all you need to do is invite your motley crew in for some mighty good grub. "We do a lot of in-house catering here at Midtown," says Magee. Two seatings are available in the evenings—5-7 p.m. or 7:30 p.m.-close. And, yes Virginia—it's not too late to get a holiday event on their calendar, but dates are filling up fast. Considering yourself warned.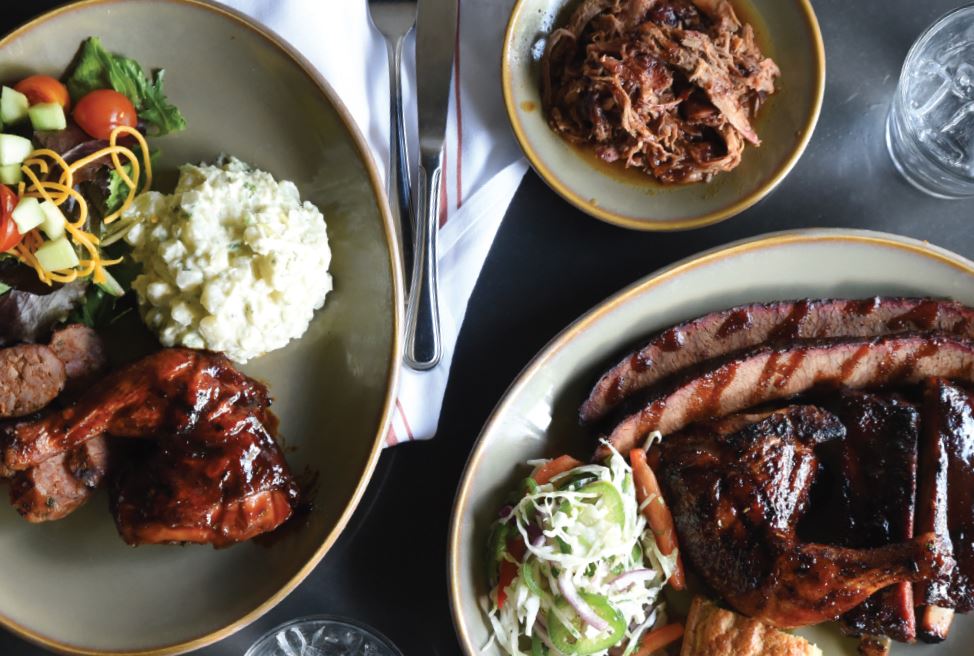 What's on the menu? The options are endless. "We have a variety of catering menus.  There's more of a choice now," says Shannon Burchett, catering and sales manager at Q39 Midtown. "And we can customize any menu for anybody. My favorite thing is the brisket. Comes with burnt ends. That's what I recommend. And I love our ribs." Q39's anything-but-standard catering fare often includes brisket, pulled pork, ribs, and sausage, but if you want to up the ante, feel free, says Magee. You can throw in "grilled salmon or smoked prime rib" as well. Why not? The holidays only come around once a year.
Another option that might get you out of the holiday dog house? Get it to-go! "For the holidays, we also have people pick stuff up in our Q2Go," says Magee. "Order a buffet for 40 people and pick it up and lay it out. That's a great way to do holidays. Three racks of our ribs and you make the sides. It's getting more popular all the time. The good thing about being a barbecue restaurant is that we're geared up to do to-go!"
Remember, if you want something dropped off, the team can do a fast-turnaround for you. Give them a heads-up 24 hours in advance. For more elaborate, full-service catering events that include uniformed servers and endless trays of their carnivorous concoctions and savory side dishes, they'll need a minimum of a week's notice, please. (Magee's fave entrée, by the way? "I'm getting the beef short ribs. I'm only allowed to order them once a month," says Magee.)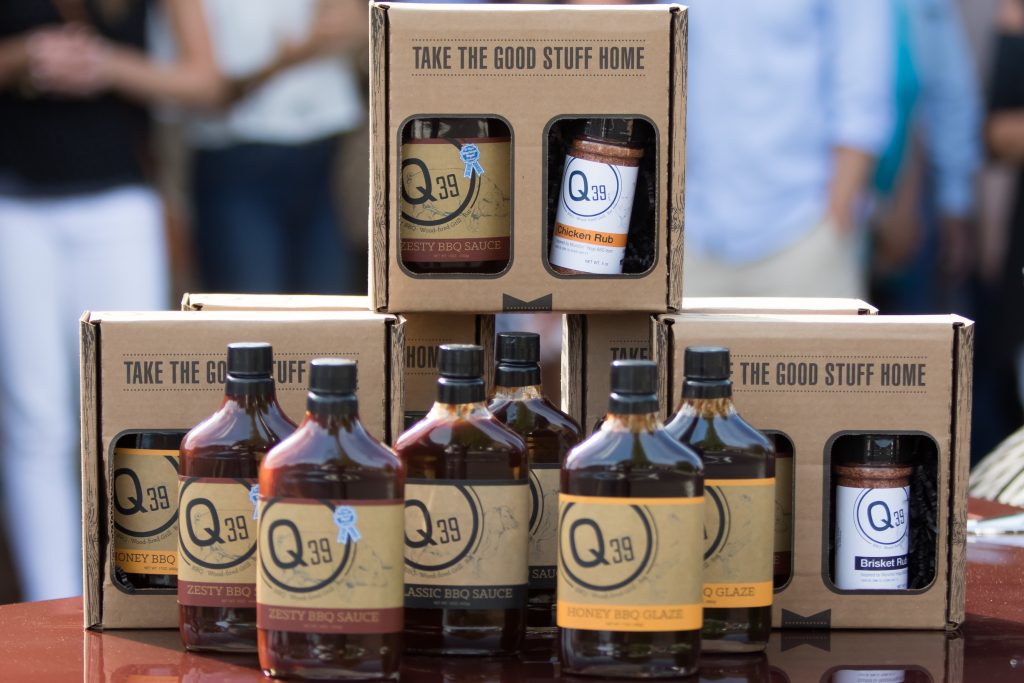 Finally, we'd be remiss to point out the slew of stocking stuffers available at Q39. "Gift cards! Perfect for the holiday season," says Magee. "Order 'em online and we'll get them to you in three days. Or get gift baskets with our sauces and rubs—or our individual sauces and rubs. Great last-minute gifts."
'Tis the season, people—the season to eat your way through the holidays. Q39 has your back, but don't wait to call them—like we said, the holidays are lurking right around the corner.