Sponsored content: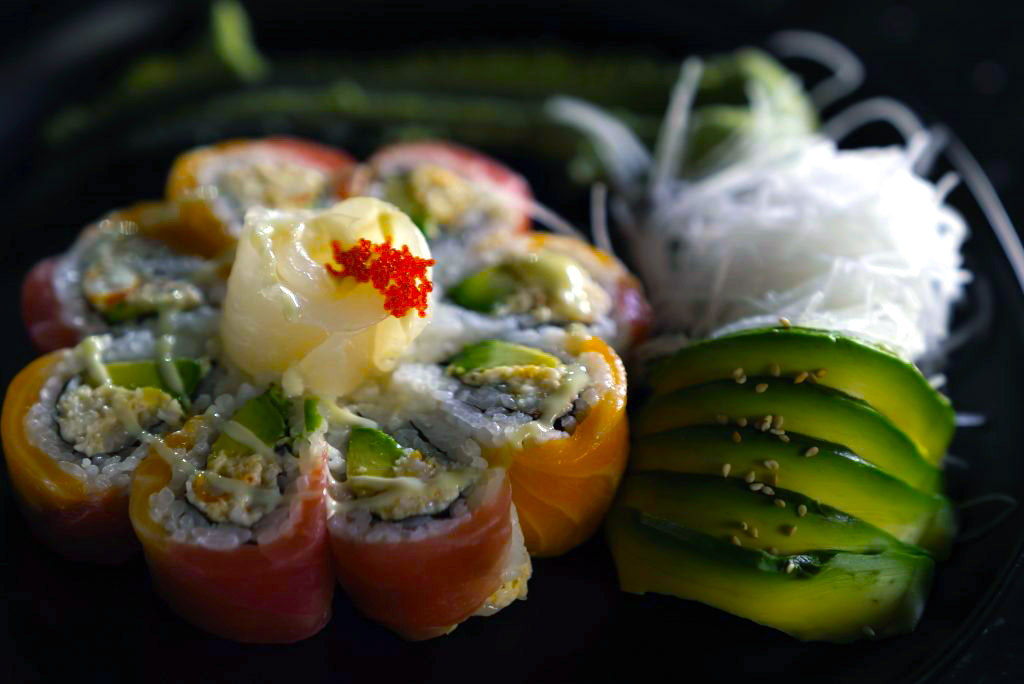 After several years out of the restaurant business traveling the world and raising their kids, chef KC Chao and his wife, Linda, are back with their newest venture, Ika Grill Sushi & Pan Asian in Leawood.
The upscale Asian eatery had a soft opening on Valentine's Day in 2019—a day that's typically touted in restaurant circles as the busiest day of the year. "We thought that would be the best day to open—a good omen," says co-owner Linda Chao. Now regulars flock through the doors to see what new recipes KC has added to his ever-evolving menu.
The husband and wife duo fastidiously train all their staff in several well-known Asian cuisines—everything from tasty Korean dishes to Japanese noodles to classic Mandarin fare.  And, of course, some of the fanciest, most decadent sushi rolls you'll taste in the metro.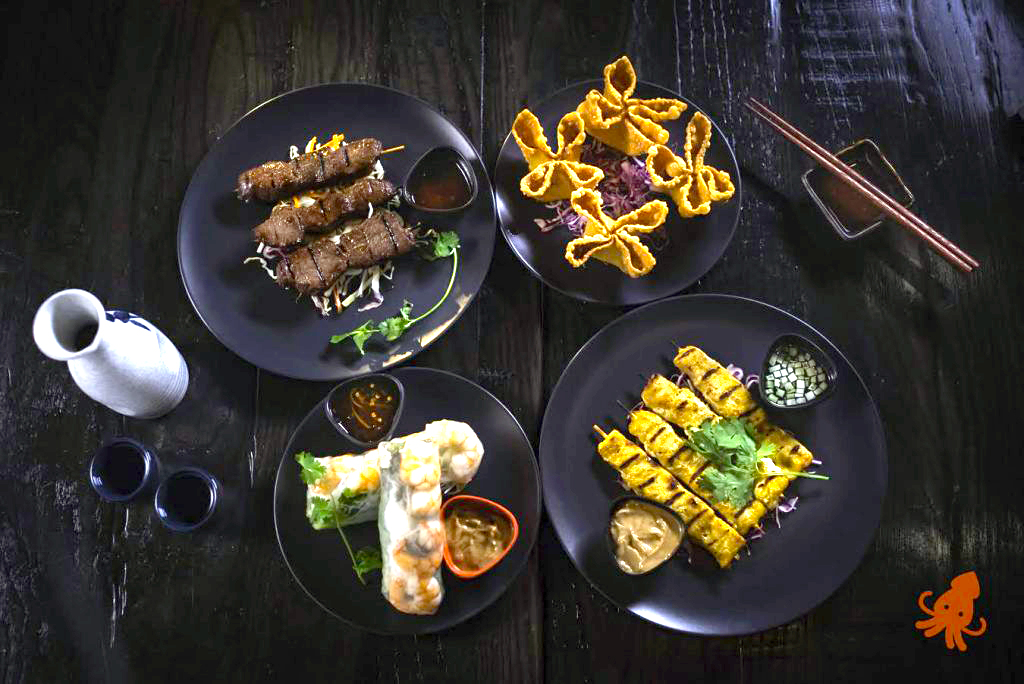 With nearly 35 years of experience under his chef apron, KC has opened several beloved restaurants in the metro with his family—including the popular Peking and New Peking restaurants in Kansas City. He and Linda then flew solo, opening Red Snapper on Ward Parkway. That menu was so popular, guests still ask for certain dishes at the Chaos' Ika Grill. "People still ask for things we served at Red Snapper. Regulars always say, 'Now, we know it's not on the menu, chef, but can you make us …,'" Linda says with a laugh. (A quick glance at their updated menu board showed a red snapper special. Regulars should be pleased.)
Linda says that when it comes to Ika Grill's fab fare, the talented duo is eager to showcase the best. Fresh seafood is flown in several times a week. "We don't have pages and pages of menu items," she comments. "Instead, we limited the menu to our favorite recipes—the most popular ones. If it's something we love to eat and something our customers will love, that's what we're serving—something we created from scratch."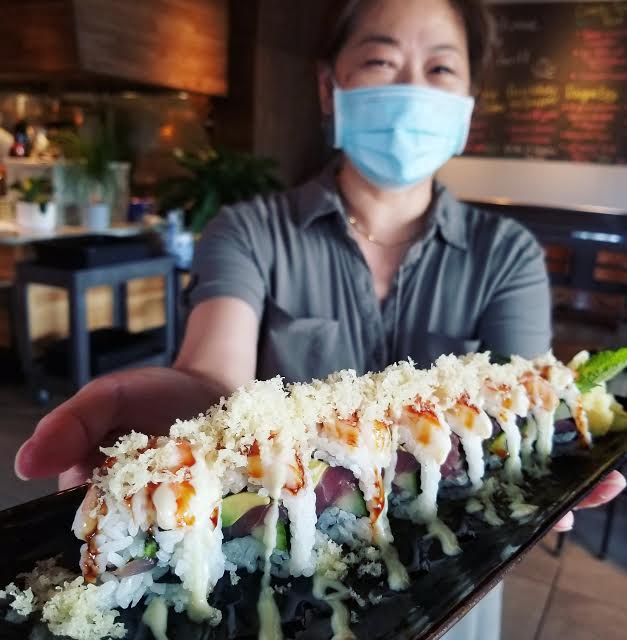 Spice, Spice, Baby
If you like spicy food, KC says you've come to the right place. While they have plenty of mild dishes for those not-so-adventurous folks, many dishes have quite a kick. Linda points to a couple of specific dishes, the Spicy Basil with serrano and Thai chili peppers. "I don't know how many people can handle it," she says. "And, if you like spicy, you need to try the Mongolian Beef. I could eat that every day." (And keeping on brand, there's even a Spicy Margarita on the happy-hour menu. Bam!)
Chef KC got his start at a prestigious culinary school in Taiwan steadily working in small family restaurants and helping out his own family along the way. Ika Grill is a culmination of all the things he's gleaned over the years. The design of the restaurant alone took nearly seven months—with its clean-lined aesthetics and pops of color adorning the walls. A spacious attached patio is popular with guests who enjoy fresh air and social distancing.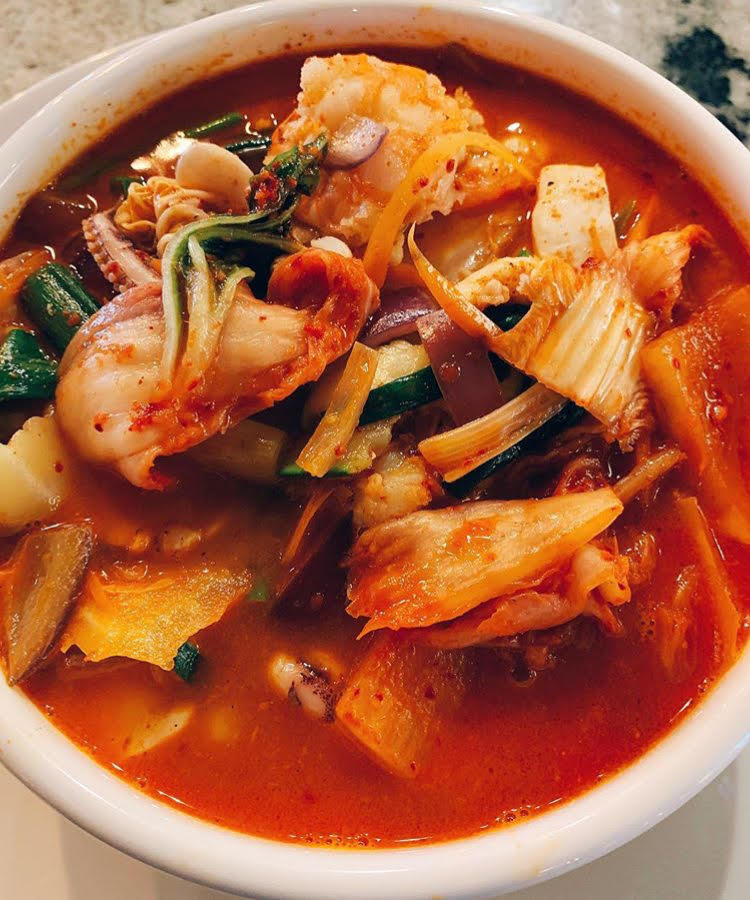 But the food is really the star of the show at Ika Grill. Chef KC works alongside his talented culinary staff and partner Elias Garcia to perfect inspired recipes. "We're always trying different things," he says. "We want to have our own unique style and unique rolls. We also ask our customers, our guests, what they would like. We gather their requests and update our menu board every couple of weeks.  Most of our specials have been influenced by our customers."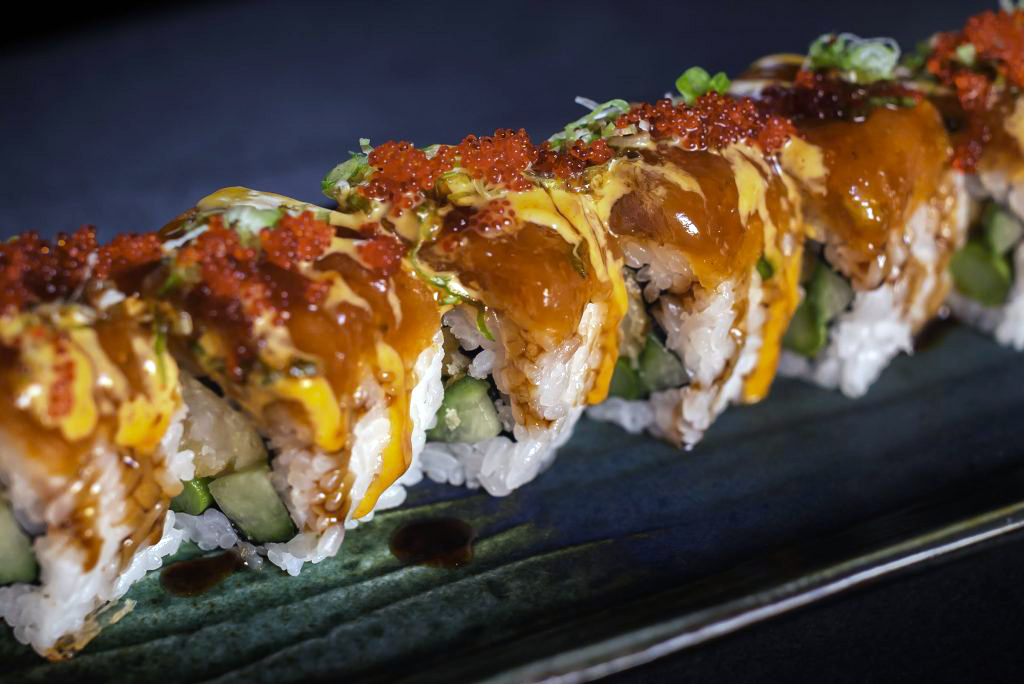 Linda mentions that while the dishes pack plenty of flavor, they're also stunning visually. She says in Asian culture, eye-catching presentation is the most important thing, so it's no wonder that every dish coming out of the kitchen is a culinary work of art. "Presentation is first, then smell and taste," she says. "With our mix of flavor profiles, we know you won't be able to find our dishes anywhere else." (Our suggestion? Try the Kansas Roll with brown rice. It's their most popular sushi roll for a reason. Here's the description: red Dungeness crab and avocado, topped with baked salmon, barbecue mayo, nitsume, Negi, and Parmesan crisps. Yes, please!)
"Back in Business"
Linda says that despite a slowdown in traffic from the pandemic, business is on the uptick. She's excited to remind people all the great things her husband brings to the table. "People think we're a new restaurant," she says. "We're not new, we're back, back in business."