Brace yourself, brunch-aholics. Shack Breakfast and Lunch is poised to unleash its egg-ceptional menu on Kansas City in mere days. The well-received St. Louis eatery was so popular on one side of the state, the owners decided to give a try here in the metro. Two locations are set to open in Overland Park. The first at 7940 W. 135thSt in Overland Park on August 10th and the second near College & Metcalf later in the fall.
"Shack has definitely made a name for itself here in St. Louis. It's always busy," says KC native (and current St. Lou resident) John Farmer. "Lots of families take their kids there on their way to school or you'll see businessmen who have really early breakfast meetings. It's the go-to meet-up place in St. Lou's inner corridor and it's bound to be an even bigger hit out in Overland Park."
While the restaurant's modern décor of chandeliers and vibrant colors might be the tiniest bit off-putting at 6:30am, the quirky recipes are sure to be a hit with the heartiest of diners. Clearly, the chefs had fun coming up with some of the clever menu items such as I Wish I Was a Little Bit Taller—a braised short ribs, white cheddar, crispy fried onions, horsey sauce and green onions omelet. And then there's Make A Grown Man Cry—a breakfast burrito stuffed with bacon, sausage, scrambled eggs and onions served on a bed of crispy hash browns and topped with house-made queso and salsa fresca.
Open daily, Shack's breakfast menu will be served all day, every day until closing time at 2pm. Lunch is served from 11am-2pm Monday through Saturday. The restaurant also serves wine, beer and—natch!—award-winning Bloody Marys. An extensive gluten-free menu is also available including pancakes and build-your-own omelets. "The portions are way too big and hearty—it's all out of this world," says Farmer. "I would guess that Kansas City's Shack will find its own twist on breakfast and lunch fare based on KC's well-known barbecue heritage."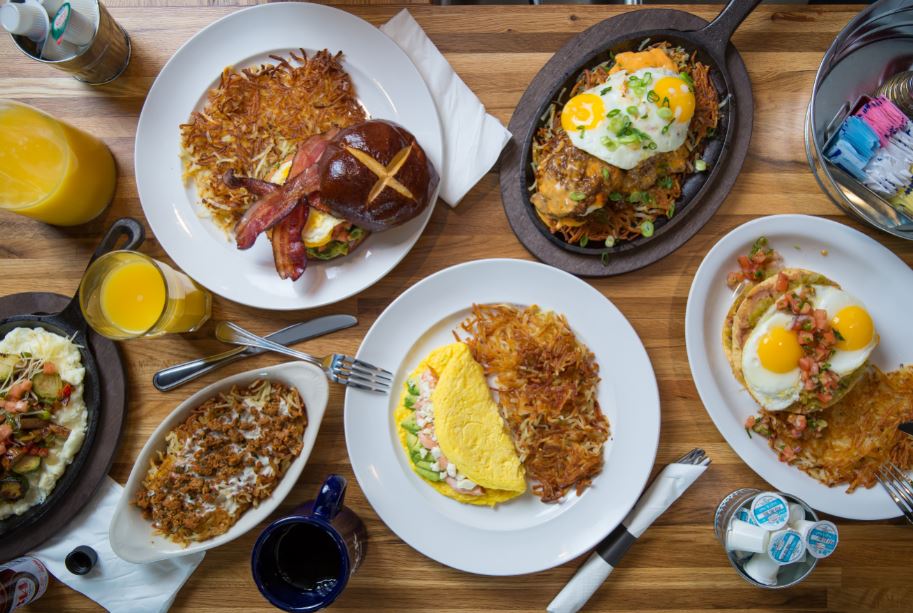 Three words: Bring your appetite. Three more: Bedhead be damned. For updates or to check out Shack's entire menu, visit www.eatatshack.com.