There was a time when Sunday suppers were a mandatory staple of the weekend. Several local restaurants are reinventing that time-honored tradition by offering inspired, get-the-whole-family-together Sunday menu offerings. We have a rundown of a few local chefs who think Sunday dinner is the most important (and nostalgic) meal of the week!
Cozy up in Prairie Village with chef Carl Thorne-Thomsen's $10 Sunday entrée, which is offered in addition to the restaurant's regular dinner menu. Often inspired by his purchases of local, seasonal produce from weekly visits to the Overland Park Farmers Market, the Story chef-owner creates varied entrées, such as petite beef tender medallions with brussels sprouts, sweet corn and celery root purée; sautéed shrimp with bacon, radish, purple hull peas and polenta; and wild salmon with carrots, fennel, crispy potatoes and tomatillo sauce, among many other flavor-layered comfort dishes.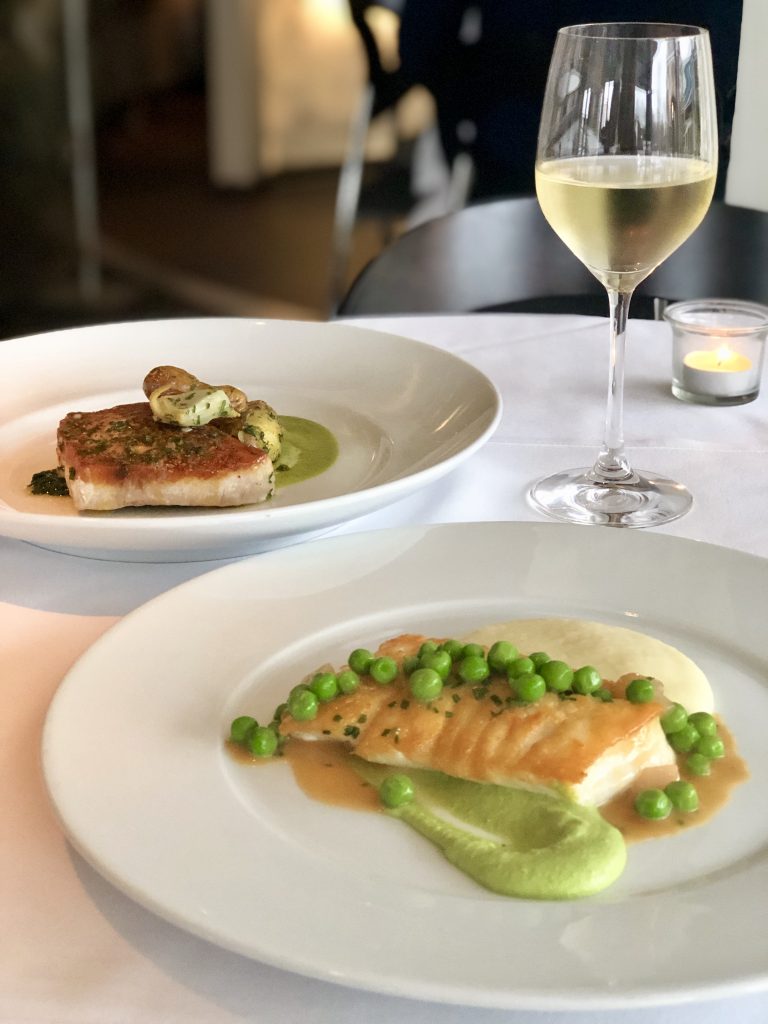 "Sunday supper is a wonderful way to gather friends and family," Thorne-Thomsen says. "Even though I'm working, I love creating food and ambience for people to enjoy a relaxing evening together."
When does Thorne-Thomsen enjoy a supper with his wife, Susan, and three children? "Monday nights at our house is our version of Sunday suppers," the chef says.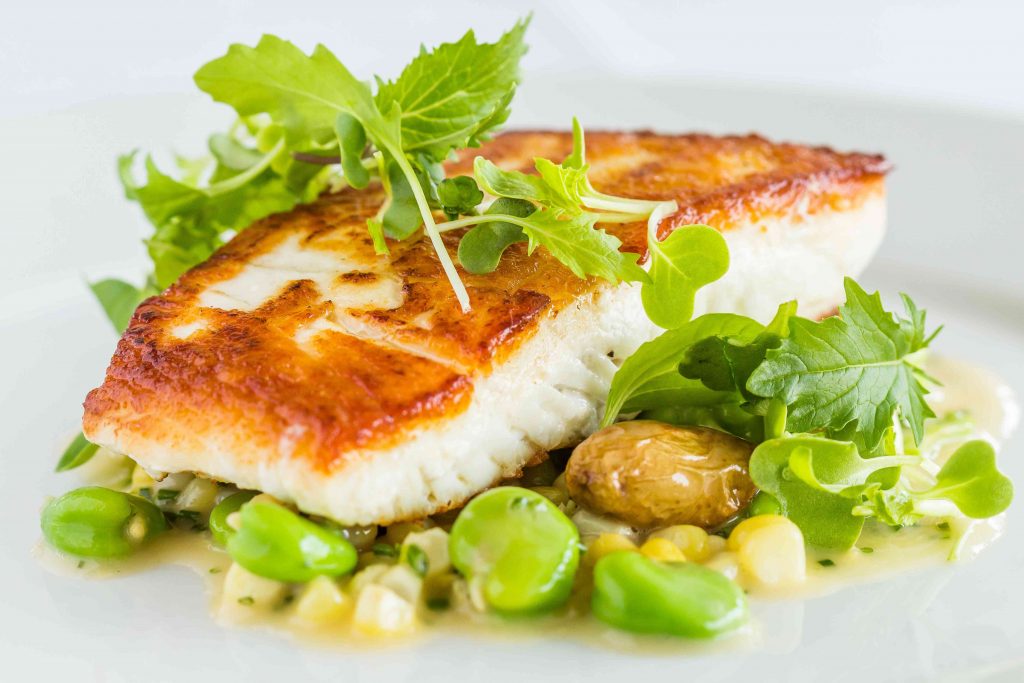 Announced every Friday in Story's weekly e-newsletter and on social media, diners flock to secure a table in the bright and modern space, nestled in the center of The Village Shops. Story's Sunday night suppers attract other culinary luminaries, like Farina and Extra Virgin executive chef Michael Smith, who is often spied in the dining room partaking of fellow chef Thorne-Thomsen's creations on his night off from behind the stove.
To reserve a table, go to storykc.com or call 913.236.9955.
Kansas City is about to be steeped in its beloved tradition of twinkling Plaza lights, beckoning people to make their annual sight-seeing pilgrimage. Consider migrating away from the hordes of shoppers and tourists for the très chic, off-Plaza destination of The Crestwood Shops at 55th and Brookside Blvd.—especially on a Sunday night when Café Europa (323 E. 55th St.) serves up supper in an environment that has eat-with-a-spoon charm. A cozy restaurant that mimics a Parisian bistro this side of a double-digit arrondissement, Café Europa has always been a favorite of in-the-know diners who can't get enough of Sunday's three-course prix fixe dinner.

The defined menu includes four entrée selections in a relaxed but elegant environment just made for friends and family. Start your Café Europa Sunday dinner with farm-to-table garden salad or house-made tomato basil soup with fresh basil, parmesan and olive oil made fresh in-house.  Choose from the restaurant's famous buttermilk fried chicken served with homemade mashed potatoes and gravy and seasonal vegetables, or if fried chicken isn't your thing (we can't imagine!), there's also a wood-fired salmon filet option with mashed potatoes, seasonal vegetables and lemon butter, or a pan-seared filet mignon with pommes frites, seasonal vegetables and maître d'hôtel butter. If you're a vegetarian, rejoice—Café Europa also offers a creamy vegetable risotto with parmesan and seasonal vegetables. The third course includes two options: Café Europa's legendary lemon cake or house-made ice cream/sorbet.

"Our goal is to provide guests with the opportunity to have a night to relax, unwind and enjoy Sunday before the start of a busy week," says owner Ben Cascio. "The last thing you need to worry about on Sunday is cooking dinner."
To reserve a table, call 816-523-1212.
When Affäre owner/chef Martin Heuser was growing up in Germany, Sundays were about the only time his entire family was able to get together and catch-up over a leisurely, homemade meal. Now the chef is bringing that tradition back at his German-centric restaurant in the Crossroads (19th and Main). "Our new Sunday family-style suppers experience is a throwback to that memory in my family's restaurant, in Bonn, Germany," says Heuser.
Sunday may be the Sabbath over here in the States, but in Germany it's a day of camaraderie and wolfing down everything in sight. "You eat all day. It starts with coffee and cake in the afternoon—friends came calling," says Katrin Heuser, co-owner. "Dinner was usually at my grandma's house in the dining room versus the kitchen where we ate our everyday meals. It was festive and relaxed."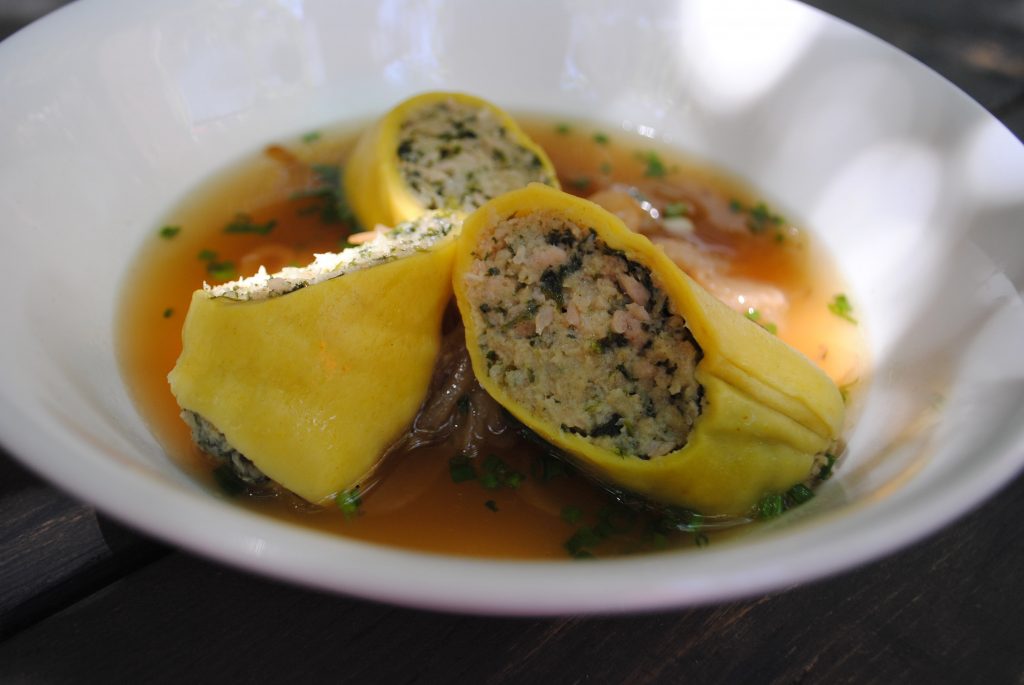 The Heusers are tickled to have families get together and enjoy their homemade European fare. And when they say homemade, they mean it. "Some of the recipes Martin uses in our kitchen are my grandmother's," says Katrin. "Our restaurant is always child friendly, but this is a really good opportunity to bring in the kids. And it's a chance to try some of Martin's favorite German dishes that aren't on Affäre's regular menu."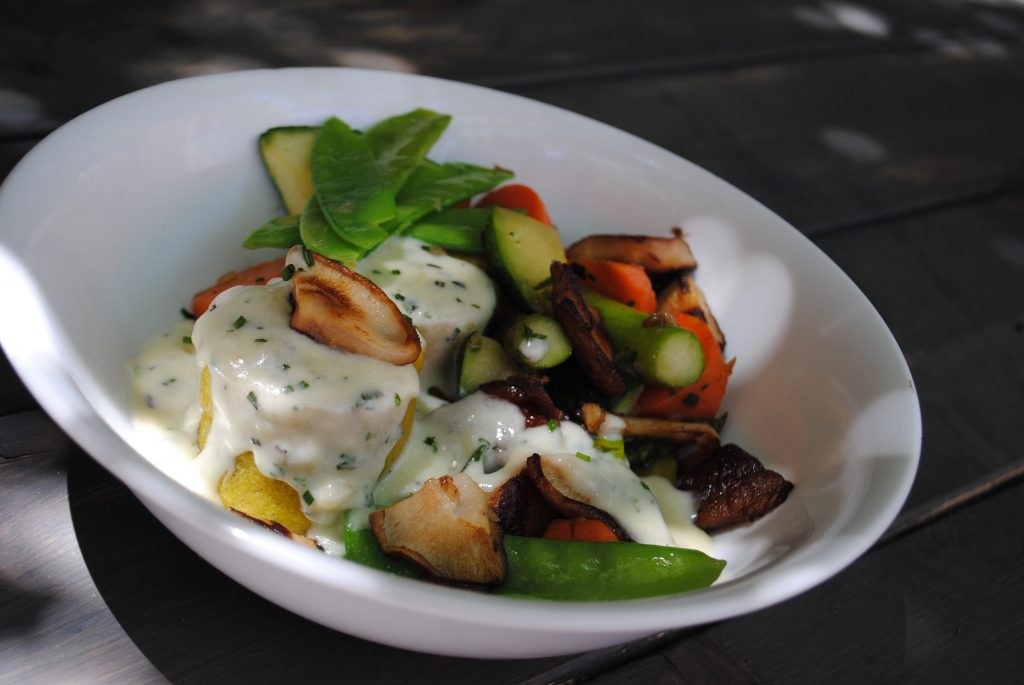 Speaking of, Heuser's Sunday supper menu is decidedly casual. Priced at $25 per person (or $15 per child), it features his favorite dishes from his native Germany—including artisan handcrafted brats, schnitzel, käesespäetzle (German-style macaroni and cheese) and German potato salad. Guests will also have the choice of meatballs, bacon-wrapped pork tenderloin, artisan greens with farmer's vegetables and herb vinaigrette, and a sautéed vegetable platter. All dishes are served family style—because, well, family!
To reserve a table, click here or call 816-298-6182.