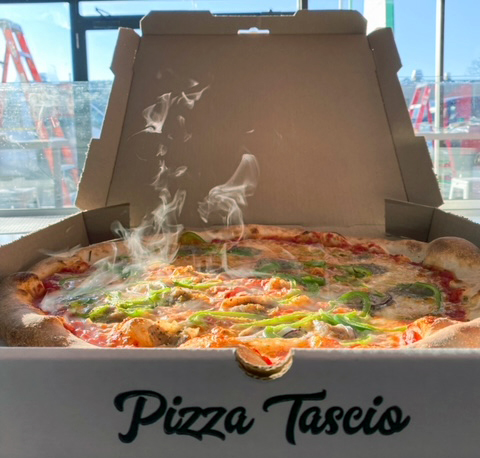 When Eric Borger moved from New York City to the Midwest as a high school student, the thing he missed the most was the Big Apple's nearly unlimited pizza choices.
Fast forward a few decades, and now Borger has opened his second New York-style pizza shop, Pizza Tascio. His first shop is in St. Joseph, and the second location is in North Kansas City.
He got his start with pizza making when his dad was diagnosed with cancer.
"My father came down with cancer and moved in with us and just never wanted to eat," says Borger. "So, I went into this rabbit hole of developing a pizza for him, and it just spiraled out of control. Next thing I know, I'm buying a three-deck oven, renting trucks, running gas lines into the garage, and I got pretty good at it."
Over the next few years, Borger shared many slices of pizza with his father. Before his father died, he encouraged his son to think about making a career out of pizza—and that's what Borger did. 
In 2013, he opened Il Lazzarone Neapolitan Pizzeria in St. Joseph, and before he knew it, he was opening a Kansas City location too. Four years ago, he decided to sell off the restaurants to spend more time with his family.
"So, it's been four years since I let those go, and now all my kids want to do is make pizza," Borger says. "I fell in love with the Neapolitan pizza style when I was doing it with my dad, but I never perfected the New York style, so I went on this journey to master it."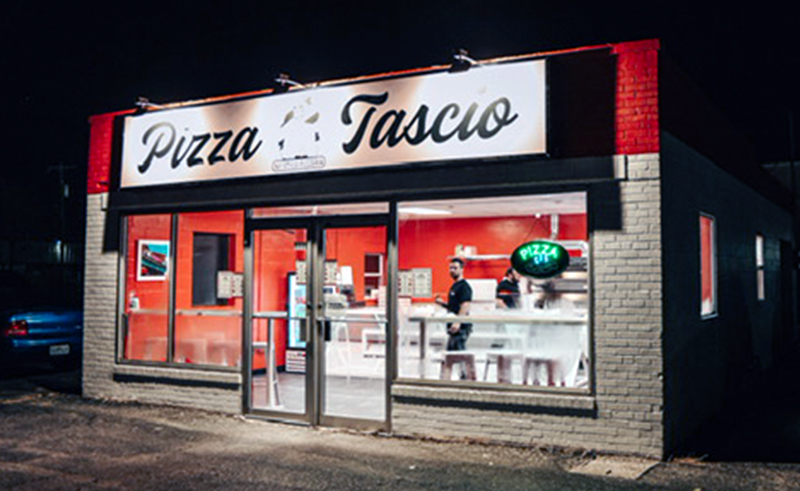 Borger spent a year trying out different crusts, tomatoes, cheeses, and other ingredients before he had the style down, and about nine months ago, he opened Pizza Tascio in St. Joseph. His Kansas City location opened on January 21.
The new location offers a robust menu of pizza by the slice or whole pizza pies. Borger recommends starting with a slice, as they get an extra crispy and crunchy crust. 
The pizza parlor's best-selling pizza at its St. Joseph location is the White Tascio, which is made with mozzarella, ricotta, sausage, and olive oil. Borger also highlighted the White Broccoli, which is made with mozzarella, ricotta, broccoli, and olive oil.
"I am most excited to feed people at our new location," Borger says. "That's what I love to do."