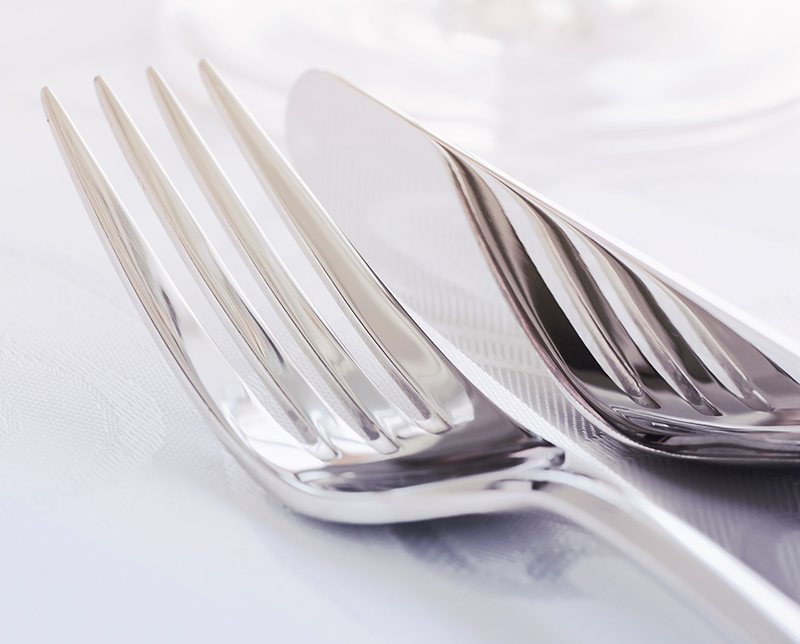 This year, small is the new big, as restaurant and bar owners are opening tiny spaces that they hope will cost less but earn more. The smaller the space, the more personal the experience is for both the restaurant and the guest. The stories behind some of these new locations feels tied to a more emotional place than ever before, as chefs and bartenders are taking nothing for granted after what they have been though with the pandemic. Many are looking for opportunities for connection by creating culinary experiences that encourage one-on-one interaction either between guests or between the guest and the chef, bartender, or service professional.   
This desire to get personal has also extended into a restaurant's relationship with their employees. As labor continues to be a pain point, many restaurants are finally realizing the necessity of offering fair wages, health insurance, and paid time off and are building those things into their models the best they can. Some are even starting to form worker-owned cooperatives that allow every employee a say in how the business is run. 
We are seeing experienced restaurant and bar owners stepping up to open their first, second, or even third concepts this year, sometimes at practically the same time, which can be attributed to delays in construction and materials, another hangover from the pandemic.
With the continued rise in popularity of low alcohol by volume (ABV) and no alcohol mocktails, bartenders are changing their menus to cater to the demands of the drinking public, and the passing of recreational marijuana in Missouri last November may also play a role in how much or little alcohol remains the social "high" of choice moving forward.  
Noka
Early 2023 
334 East 31 Street, Kansas City, MO
While Amante Domingo was working on the buildout of Tailleur for his former business partner, Heather White, his dad died. Still shook from the loss a year later, the chef began to wonder if he had something else in him, something more he wanted to do with food. He began thinking about opening a restaurant to honor his dad, who worked as a farmer. Noka, which is the Japanese word for "farmer," is that homage. Domingo describes it as a Japanese farmhouse restaurant, which will serve elegant, minimalist, small plates with a nod to Asia. The fine-dining restaurant is opening in the former Bond Fried Chicken space on the corner of 31st and Oak Street, across from the new Made in KC headquarters. Although the space needed a lot of work, he started by taking down the 150-year-old barn from his father's farm to use the wood inside the restaurant. He describes the décor as having a "wabi-sabi" esthetic, meaning rustic simplicity with an understated elegance that is perfectly imperfect. The space has three large communal tables and a ten-seat chef's table looking into the kitchen. He has installed Japanese binchotan charcoal grills so he will be cooking over live fire here, as he does at his other restaurant, The Russell. As someone who is half Filipino, Domingo started his culinary career cooking at a Japanese restaurant, so this cuisine is familiar to him, but he sees this menu as his own personal expression of that cuisine. Noka will enjoy a solid bar and cocktail program, with a more casual bar menu offering tempura-battered corn dogs with kimchi and an A5 Japanese Wagyu beef ramen served with a soft egg. Assisting in the kitchen is Mark Dandurand, the former executive chef at Canary, who has come on board to develop the menu with Domingo. The Japanese farmhouse menu at Noka is one that I look forward to connecting with personally during the cold dark months of the New Year.  
Wild Child
February 2023
11022 Johnson Drive, Shawnee, KS
Located on the corner of Johnson Drive and Nieman Road and sitting between the fantastic craft cocktail bar Drastic Measures and the long-awaited Friction Brewing will be Wild Child, a new natural wine bar serving a bit of food and a stellar selection of "noes and lows"—or no alcohol and low ABV house-made wines and cocktails. This is the second project for co-owners Jay Sanders and Derick and Shelley Shackelford, who saw a need in the drink landscape of downtown Shawnee and decided to fill it in the spot that once held a small shoe repair shop. At around 1,000-square-feet, Wild Child is a little smaller than Drastic Measures, but will feel much different with lots of windows and plenty of natural light. Expect to see lush green plants, modern furniture, and plenty of natural fabrics and texture in the space. Primarily a natural wine bar, Wild Child will also serve a selection of beer and cider and five classic cocktails, in addition to a large variety of non-alcohol and low ABV drinks that Sanders plans to make in-house using favorite cocktail flavors and low ABV wines for carbonation. Jeff Workman, former executive sous chef at Corvino Supper Club & Tasting Room, will be designing the snacks menu here. All of that adds up to a night out with this Wild Child will be in order come February.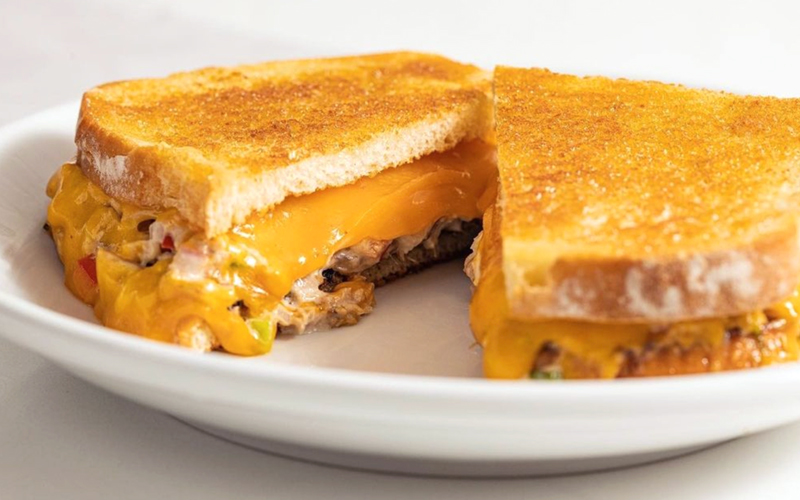 Small Axe & Afi
January 2023
1989 Main Street, Kansas City, MO
Chef Howard Hanna and Kyle Gardner started Manaia Collective two years ago when they closed The Rieger, with plans to open two restaurants side by side in the Crossroads Arts District last year. With construction delays they lost a year, but now they are back on track heading into 2023 with their diner, Small Axe, nearing completion, Hanna says they will likely be ready to open it in early January. Their bright and buzzy space will use farm-fresh ingredients to create simple-yet-comforting meals for breakfast, brunch, lunch, and dinner. Next door will be Afi, and that will take a little longer, but should open late January or early February as a tiny natural "wine bar with a world view." Featuring dark walls, natural wood, and rattan accents, this spot will have a continental feel. The restaurant will feature a live-fire, open-hearth kitchen with culinary dishes and a natural wine list that matches its eclectic food from around the globe. Their business model for both spaces functions as a worker-owned cooperative that will allow the employees to have the option to share ownership in the business and participate in the day-to-day business decisions. Power to the people.
2000 Vine
January 2023
2000 Vine Street, Kansas City, MO 
Kansas City's first public works building located at 2000 Vine Street tickles one's architectural imagination on sight, even after being left abandoned for decades in the historic 18th and Vine Jazz District. Within its strong gray stone walls and soaring arches, you'll find a collection of six complementary businesses that has come together to not only rebuild this handsome historic building, but also expand the cultural corridor of Kansas City's most famous street. As early as this month, you will find good food and drink inside two different spots at 2000 Vine. Shanita McAfee Bryant will launch her non-profit, The Prospect, a new restaurant and market, and Vine Street Brewing, Kansas City's first Black-owned brewery, will start serving up cold beer, conversation, and community in equal measure. Vine Street Brewing was started by local beer enthusiast, rapper and jazz performer, Kemet Coleman, along with two local beer brewers, Woodie Bonds and Elliot Ivory, and the partners have been keeping busy, brewing their beer off-site as their new brewery and tasting room comes together. The Prospect is McAfee Bryant's social enterprise that supports individuals of disenfranchised communities with nutritional education, kitchen culinary training, and culinary entrepreneurship support, and as part of that program they will run a restaurant and market that will be open to the public. Two great things that will taste even better together. Looking forward to supporting these business owners and their individual community-building missions.
Vintage '78 Wine Bar
January 2023
7251 W 80th Street, Overland Park, KS
By the end of January, there will be a stylish new spot to pop a cork in downtown Overland Park. Vintage '78 Wine Bar, from local hospitality veterans Michael Scherzberg and Megan Downes, will open in the retail space beneath The Vue apartments offering a stellar selection you can explore in a sleek and stylish lounge-like environment. Collecting wines from some of the most interesting and exciting winemakers around the world, they encourage sampling by selling wines by the ounce, half glass, full glass, or bottle, along with the perfect cheese or charcuterie plate. Weekends will feature a larger food menu with a few appetizers, soups, salads, sandwiches, and desserts to keep people swirling, sniffing, and sipping all night long. With plans to offer creative wine flights and vertical tastings, along with meet the winemaker nights and wine-tasting classes, Vintage '78 promises to be an approachable spot with friendly service ready to help you discover a favorite new grape in your glass.
Brewer's Corner
January 2023
3105 Gillham Street, Kansas City, MO
Chris Riggins had always admired the 4,000-square-foot space next door to his beer-centric burger joint, Brewer's Kitchen, located only a few blocks away from Martini Corner near 31st Street. When his next-door neighbor to the north told him in January 2022 that they were closing their antique store, The Gathering Spot, he wasted no time in securing it. He announced in fall 2022 his plans to open Brewer's Corner, a casual new beer bar next door, which he hopes to have open this month. As for drink offerings at Brewer's Corner, look for all local beers and spirits with an expanded beer list and more regional offerings. Guests of Brewer's Corner will be able to order a beer at the bar, then use a QR code on their table to order and pay for food from Brewer's Kitchen next door. Brewer's Kitchen marinates their ground beef in beer for their burgers, so they can't offer any gluten-free and very few vegan options. His guests are now free to visit his neighbor, The Fixx, and bring in their own gluten-free or vegan options to enjoy at his new bar. Using a comfortable combination of couches and tables and chairs around the space, Riggins hopes his new "third space" will draw its own fans, from those looking to have a meeting, get some work done, or just grab a drink with friends.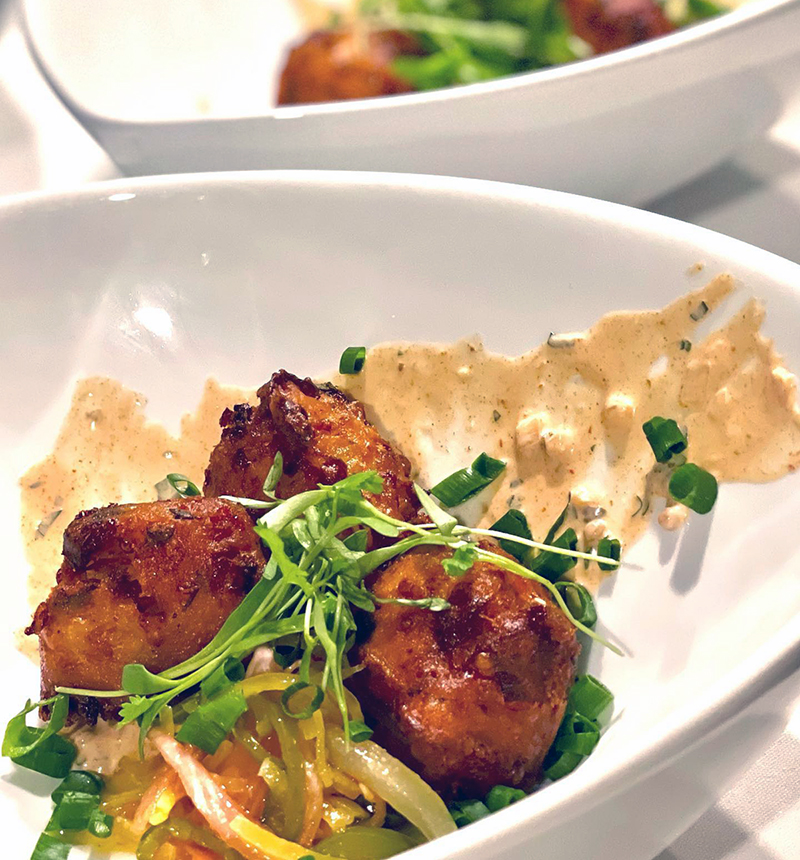 Justus Drugstore
Spring 2023
Hyde Park Neighborhood, Kansas City, MO 
As news of the new Justus Drugstore restaurant by James Beard-nominated chef Jonathan Justus and his business partner and wife, Camille Eklof, continues to trickle out, opening this spring in a yet-to-be-disclosed location in historic Hyde Park, one can't help but get excited to visit the 2.0 reboot. The restaurant model is different from the original. It will feature a prix fixe, multi-course menu that moves guests through the restaurant, beginning with appetizers and wine in the outdoor courtyard, then moving through to the intimate bar, lounge, and wine room—complete with fireplace—until finally being shown to the dining room, which will have a 12-seat horseshoe-shaped marble bar with the kitchen behind it. Every seat will be at the chef's table. The dining experience will allow the couple more control over the costs, labor, and flow needed to create a bespoke dining experience for only 12 people each night. The new restaurant will be open for dinner Wednesdays through Sundays only, with Wednesday night dinners featuring a shorter four-course dinner around a theme, and the more popular weekend nights will feature up to 12 courses. They say you can't go home again, but you can build a new home in a new location that may be even better than the original.
Bacaro Primo
Spring 2023
323 E. 55th Street, Kansas City, MO
It's been smooth sailing for Todd Schulte, Cory Dannehl, and their partners, since opening their first restaurant together, Earl's Premier, in Brookside. The two have seen firsthand how a small restaurant on a good block run by top-notch talent serving great food and drink can quickly build a loyal following. Standing inside the former Café Europa space in the Crestwood Shops earlier this year, they realized they were ready to open their next restaurant, and this one was going to speak Italian. Bacaro Primo, a casual Italian restaurant and bar, will open sometime this spring. They like the program at Earl's in terms of casualness, size, and offerings, so they plan to open Bacaro Primo (See the fun they are having using words that mean "first" in the name of both of their concepts?) with about the same number of seats, serving lunch and dinner Monday through Saturday. Named after the famous ancient Venetian taverns known as "bacari," which comes from Bacchus, the god of wine, these little wine bars are used as a place to mingle over plates of food and a glass or two of wine. Along those lines, wine and cocktails will be a big part of the fresh, approachable Italian-influenced menu, along with a limited beer selection.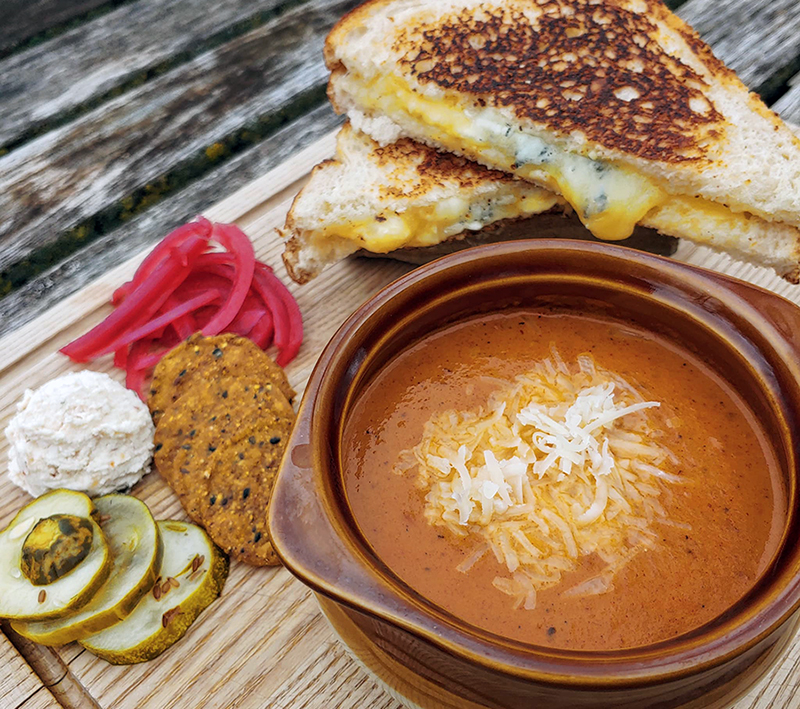 Green Dirt Farm Café
Summer 2023
1601 Oak Street, Kansas City, MO
Country comes to town! Sarah Hoffman will open Green Dirt Café in downtown Kansas City sometime this summer offering her award-winning sheep's milk and blended cheeses, along with a proper food and drink menu and views from her rooftop patio. Hoffman opened Green Dirt Farm Creamery in 2016 in Weston, Missouri, where she also has her farm and has had much success there selling sandwiches and cheese boards featuring her hard, soft, and fresh sheep's-milk and blended-milk cheeses, which continue to win international awards for their flavor and texture. The existing two-story red brick 14,000-square-foot building at 16th and Oak will include a café with a larger kitchen overseen by executive chef Oskar Arevalo, currently Green Dirt's head cheese maker, with room for 65 to dine on the first floor.
Sagebrush
Spring 2023
1639 Southwest Boulevard, Kansas City, KS
If Christopher Ciesiel and Cristin Llewellyn were inspired to make their first craft cocktail bar and restaurant, The Campground, make us feel like we were drinking on the forest floor, their next concept will take us to the Southwestern high desert. Sagebrush will open in Kansas City, Kansas, this summer, sharing an outdoor patio and greenhouse with Foxtrot and Garden House, which are located next door. The couple promises the space will feel bright, arid, and textured, but still well-suited for evening drinks with friends. They were presented with an opportunity to collaborate with their friends Emily and Jordan Fox (owners of Foxtrot and Garden House) to open a warm and welcoming neighborhood cocktail joint. Their new space will be about half the size of The Campground, serving all draft cocktails for ease, speed, and consistency with just a few made-to-order drinks. They will also offer several non-alcoholic options, including a frozen cocktail that can be spiked with an associated shot. Food will be limited to a small bar-snack menu.
Pennway Point
August 2023
2435 Jefferson Street, Kansas City, MO
With parking under the I-35 viaduct approved by the city, construction is already underway on Pennway Point, the proposed family entertainment district that will put a 170-foot-tall Ferris wheel with all-weather heated gondolas right beside I-35, before the Southwest Boulevard and West Pennway exit. Located just a few blocks from Union Station, Crown Center, and the World War I Museum and Memorial, this family entertainment park will include restaurants and bars in addition to the Ferris wheel, an outdoor "tailgate" park with yard games, and a permanent home for the LUMI neon museum curated by Nick Vedros. The 100-year-old former Carter Waters building will open as a mixed-use space with a restaurant and a rooftop patio. There is talk of a future phase that would include constructing a 28,000-square-foot building with both residential and retail and renovating an existing 1908 brick depot building to include a brewery with covered beer garden and a stage for live music. They are estimating the first phase of Pennway Point is set to open August 2023, so just keep your eyes peeled for that Ferris wheel.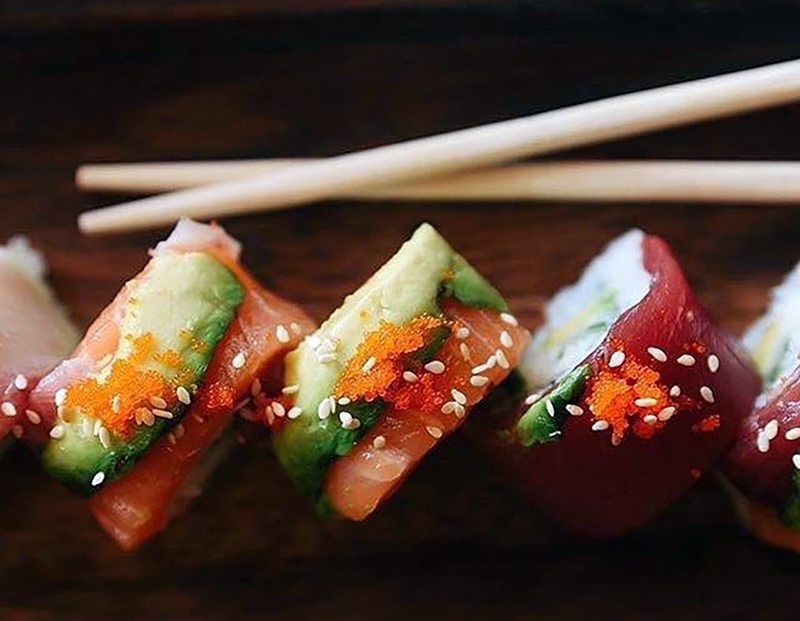 Bob Wasabi Kitchen
TBD 2023
As much as we may miss the fresh fish and sushi selections from Bob Wasabi Kitchen, we equally miss seeing owner Bob Shin and his two daughters, Tanya and Esther. It has been a year and a half since the Shin family was asked to vacate their original restaurant space on West 39th Street by the owners of the building. At that time, the family thought they had secured their next space, but when those negotiations fell through, they began what has been an ongoing hunt for an affordable location. With commercial rent now three to four times higher than what they were paying on 39th Street, they would like to buy a former mom-and-pop restaurant. They have been all but priced out of many locations they were considering, such as Johnson Drive, Prairie Village, North Leawood, or along Broadway in the Valentine neighborhood. They hope to have better luck this year finding just the right spot. Fingers crossed that 2023 sees the return of the Shin family and their food to Kansas City's culinary landscape. No one would like to see that happen more than they would.