Sponsored content: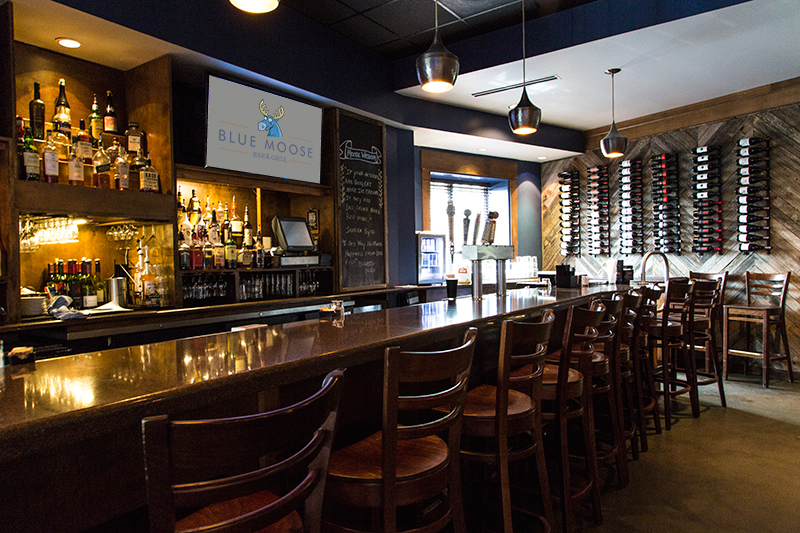 Remember when Norm walks in to "Cheers" and everyone jovially yells his name? Blue Moose has that exact same neighborhood vibe. With three locations sprinkled around the metro, this locally owned, locally grown restaurant is the perfect place to simply decompress and enjoy a meal—or as they tell guests, "Feel free to wine and dine—or beer and cheer!"
When we swung by their Prairie Village location for lunch, things were hoppin'. Businessmen in a gaggle enjoying what appeared to be a very early happy hour. A slew of moms enjoying post-workout salads. And a bevy of locals kibitzing over—what appeared to be—every appetizer on Blue Moose's expansive, from-scratch menu.
Famed for their daily specials, Blue Moose is about to shake things up a bit and introduce some tasty new offerings. What was the genesis behind that, we asked? It was a collaborative effort, says Bethany Neal, sales and marketing director. "We have had the same weekly specials for over six years," she says. "We enjoy the loyalty of our neighborhood guests and we appreciate their feedback—which included updating our weekly specials."
Don't worry, Virginia—they're keeping the sanctity of some specials intact but adding a few more into the mix starting on Monday, March 25th.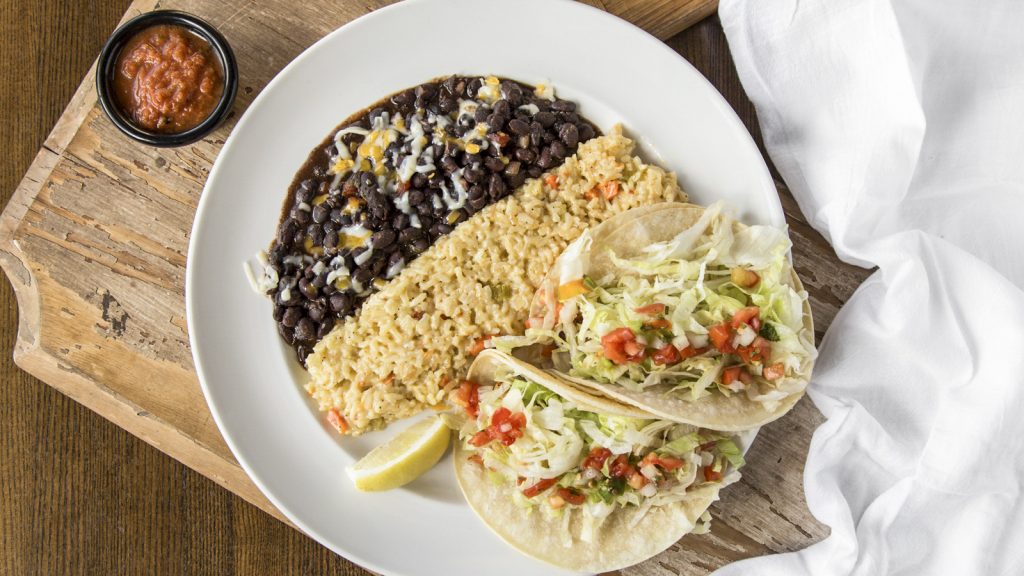 First up, Blue Moose is trumping the Taco Tuesday game with their new Taco Wednesday offerings. "We'll feature our gourmet street tacos," says Neal. Besides Blue Moose's well-known regular tacos, the restaurant will also up the ante with tasty chef specials which could include tequila shrimp, barbacoa or braised pork belly tacos among the offerings. "The tequila shrimp are flash-fried in a tequila lime marinade with an avocado cream sauce, chipotle aioli, and spicy cilantro slaw," she says. "Very tasty!"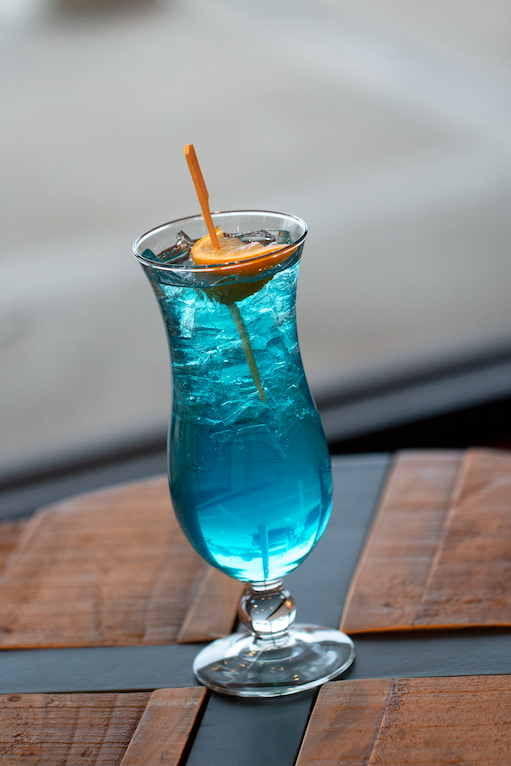 Wednesday's will also have two featured $5 cocktails—their MIT (Moose Island Tea) which offers a randy Blue Curacao (naturally) and their Moosearita "which is also blue because that's how our recipe is made," says Neal.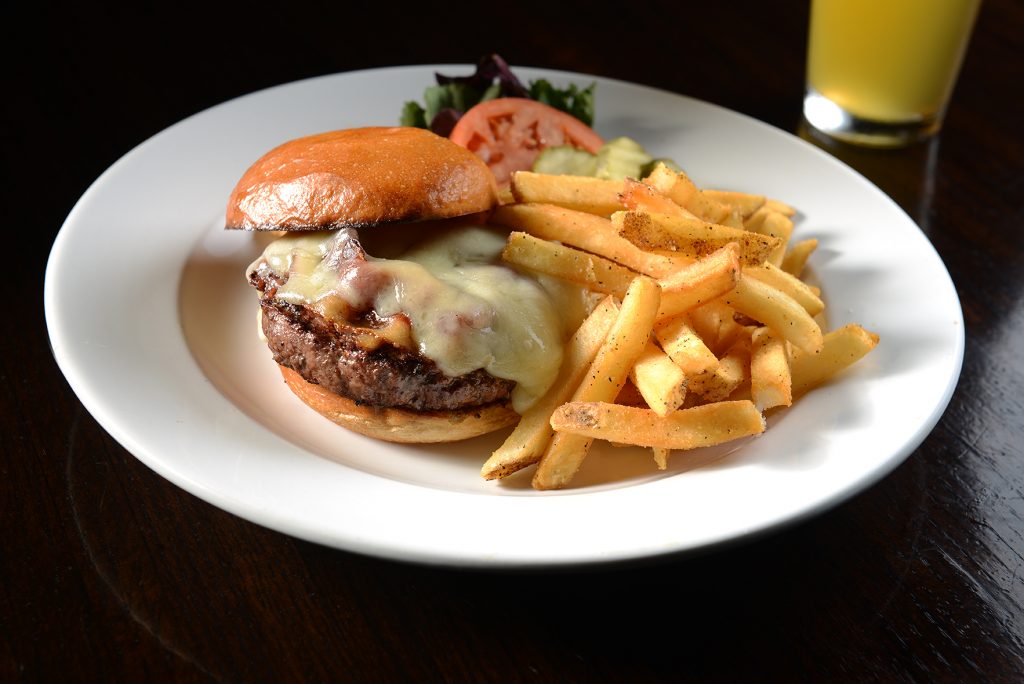 On Thursdays, Blue Moose is widely known for their can't-be-beat beer specials. "We've had those standing beer specials for over 15 years," says Neal. "We are keeping the $2 macro beers and $2.50 micro beers. That's a tradition we're known for, but we're adding a $5 burger special!" A mere five bucks will score guests the Moose's classic eight-ounce burger on a Farm to Market bun. "You can add tots, fries, onion rings, sweet potato fries," she says. "There's also a tableside menu that will also have discounted burgers—including the Lucille Ball Burger and Desi Arnaz Burger."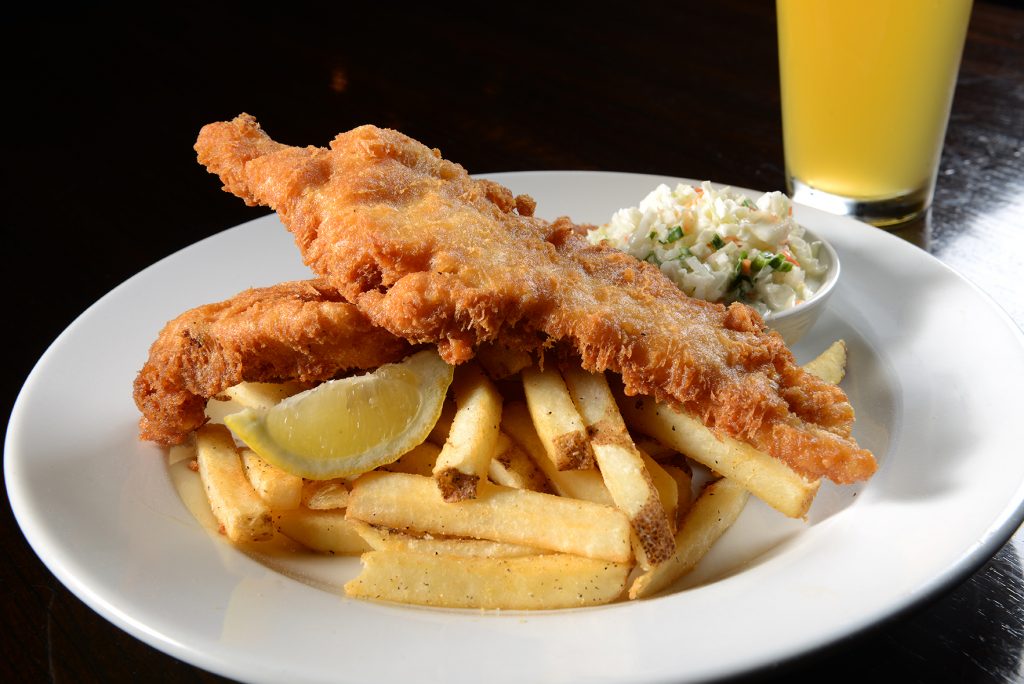 Friday's popular all-you-can-eat fish and chips special is still on tap, but is now available for "both lunch and dinner. Oooh, and it's in a great beer batter," says Neal.

On Saturday, meanwhile, it's all cow, all the time. "It's prime rib day," she says. Choose a piled-high prime-rib sandwich for lunch or opt for their traditional prime rib for dinner. Meanwhile, if you've partied a bit much over the weekend, don't forget about Sunday's buffet brunch. "That's another tradition that will continue," says Neal.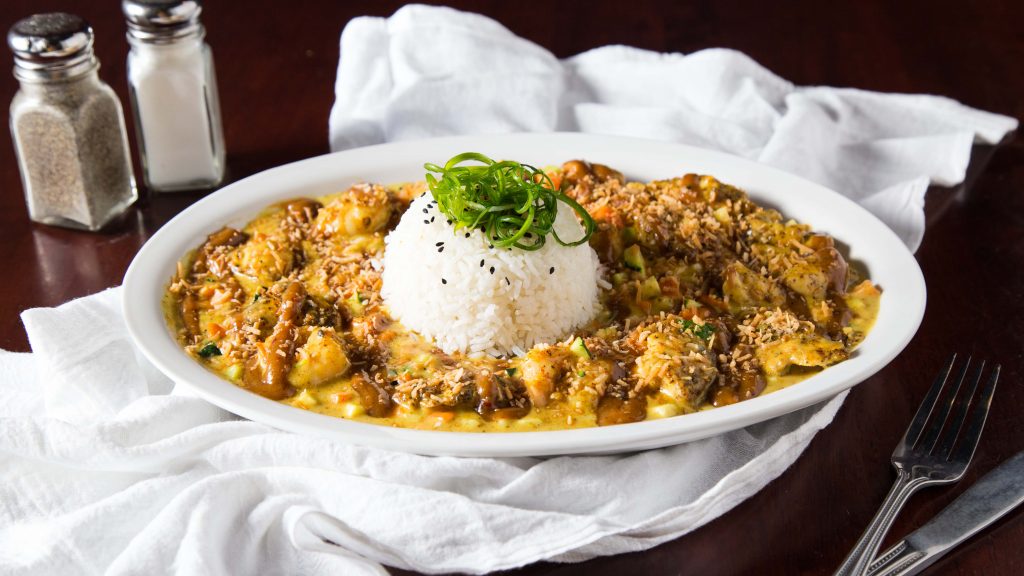 When Blue Moose was introduced to the metro 16 years ago, it was an immediate hit. Their worry-free atmosphere made guests feel right at home. The restaurants were just as comfy as what was on the menu—because who doesn't enjoy good old-fashioned comfort food done right? The best dish, according to Neal? "I have one that I really like—Shrimp and Chicken Curry. "It's a sweeter curry with some spice, toasted coconut, and peanut sauce—and it's delicious."
Another longstanding Blue Moose dish is their "hearty, wholesome" chipotle-braised beef short ribs with homemade mashed potatoes and onion strings. And let's not forget the signature build-your-own Mac and Cheese. Even before the garlic butter bread crumbs are tossed on top, it's an amazing carbo-tunity. "I add broccoli and grilled chicken. Sometimes bacon," laughs Neal.
While we were enjoying our lunch, we spied at least three birthdays—or maybe anniversaries? Whatever the case, candles on decadent desserts were involved. Is that the norm, we asked? "All of our Blue Moose's have private or party rooms," says Neal. "We do a lot of birthdays, graduations, rehearsal dinners, reunions. It's a great space with great service."
Another staple for Blue Moose's seemingly endless array of regulars? Their ever-present happy hour. "We do have a lot of great regulars because 1) we're in a lot of neighborhoods and 2) we have a great weekly happy hour for food and drinks," she says. The Blue Moose nachos are a mandatory must-try appetizer. "At happy hour you never have to break the bank."
Finally, we'd be remiss if we didn't take time to point out their noteworthy rewards program. It's been keeping people coming back for more than a decade. "It's free to join. We have an app," Neal says. "We send out a lot of perks which connect to all our restaurants. Lots of $10-off specials. Plus, free entrées on your birthday. We'll treat you to dessert on your anniversary." Seems for every $1 patrons spend at any KC Hopps restaurant—like Barley's, O'Dowd's, or Stroud's—they'll get a point, which turns in to actual dollars to use again as money in their restaurants. "When you get to certain tiers, you'll earn free desserts, appetizers, or entrees," she says. No wonder they have ravenously loyal regulars!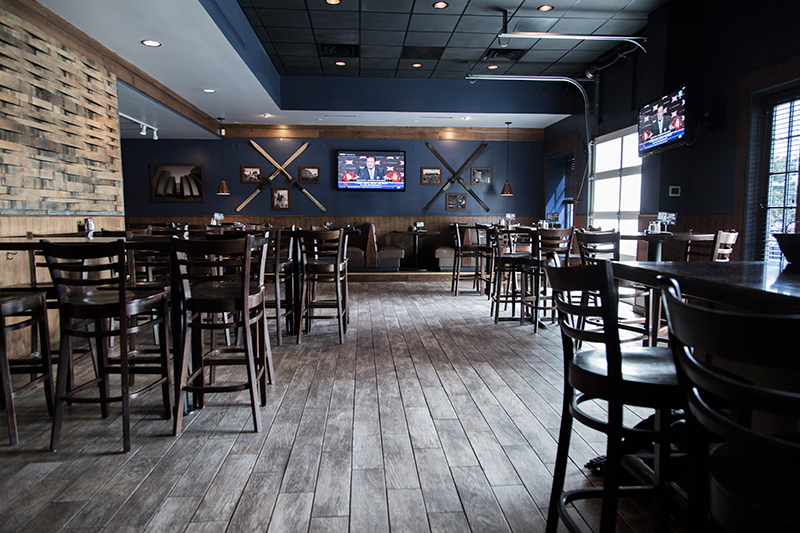 Next time you're on the hunt for an upscale, casual eatery, look no further than your closest Blue Moose Bar & Grill. Looking to enjoy a spirited night out with family and friends? It's the perfect venue—even if your name's not Norm.