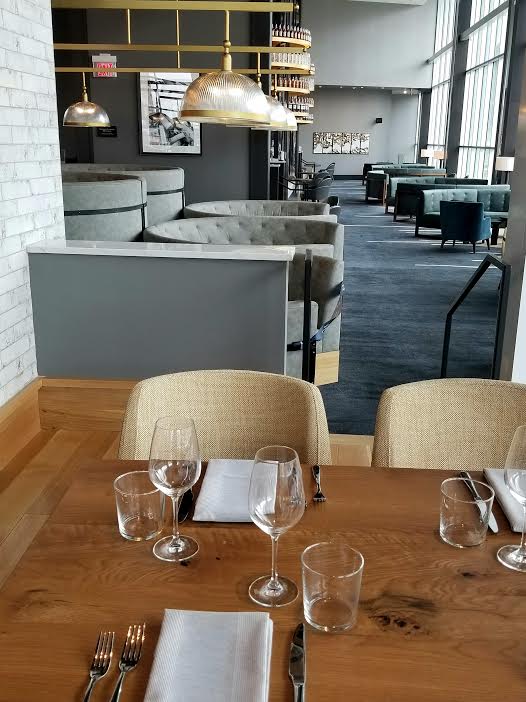 Remember the old adage good things come to those who wait? Well, the team at the new Stilwell at Loews Hotel waited nearly an entire year to show off their culinary prowess. The upscale restaurant was poised to open early last April, but Covid concerns quickly quashed their grand opening and subsequent openings. "It's been an interesting waiting game," observes Patrick LeBeau, chef de cuisine, who says the false start(s) gave him just that much more time to perfect his menu.
The expansive menu is, indeed, nearly perfect. When we asked for some of LeBeau's favorite fare, he quickly listed four dishes he says are sure to please when the restaurant opens this Thursday.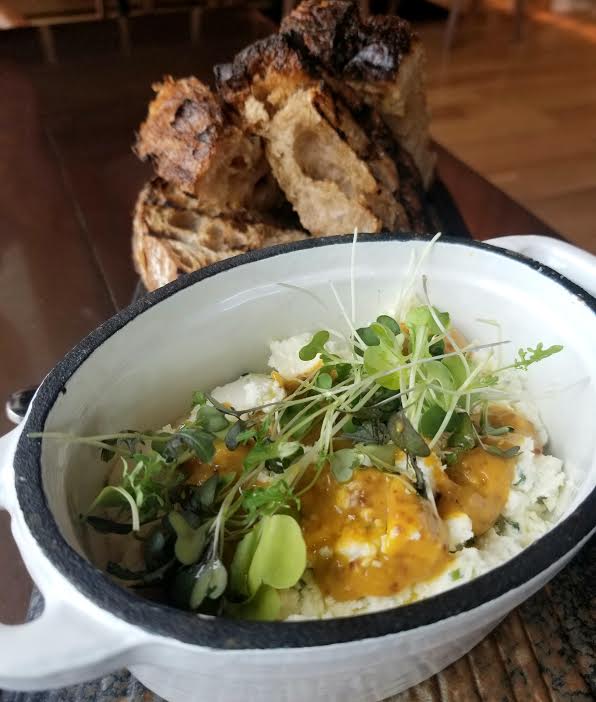 To start, LeBeau says appetizers are a must. "Our whipped goat cheese highlights grilled Ibis sourdough," he says. "It's finished with a butternut squash moustarda."
LeBeau is also partial to the pork belly appetizer, which could easily double as a meal in itself. The culinary team's version is a nod to Kansas City barbecue, but with a definitive spin. "We make our own molasses baked beans, and it's finished with our house-made barbecue sauce made with Tom's Town bourbon," he says.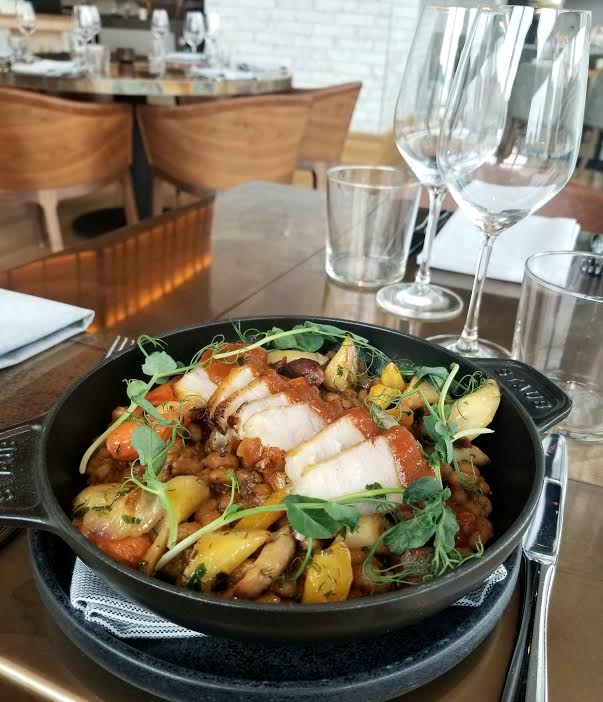 Speaking of local influence, the menu pays homage to nearby butchers and family farms. "When spring and summer hits, we have local farms lined up for specialty produce and herbs," says Mark L. Ching, the executive chef. "We're excited. As the seasons change, you'll see our partners mentioned on our menu."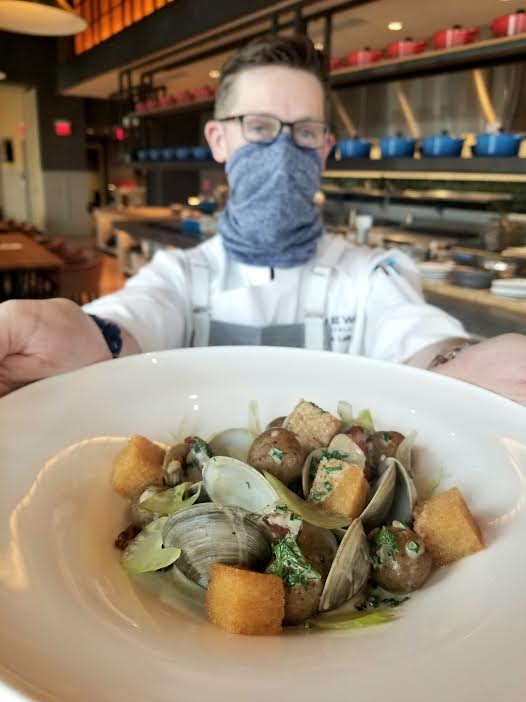 A standout is LeBeau's clam "chowder"—and, yes, the chowder is in quotes for a reason. The entire dish is deconstructed with steamed clams, brioche croutons, a brioche purée, bacon, and shaved celery. Think less soup, more appetizer. "It has a tasty, yeasty flavor," he says. "And the presentation is stunning. I'm excited to see it hit tables."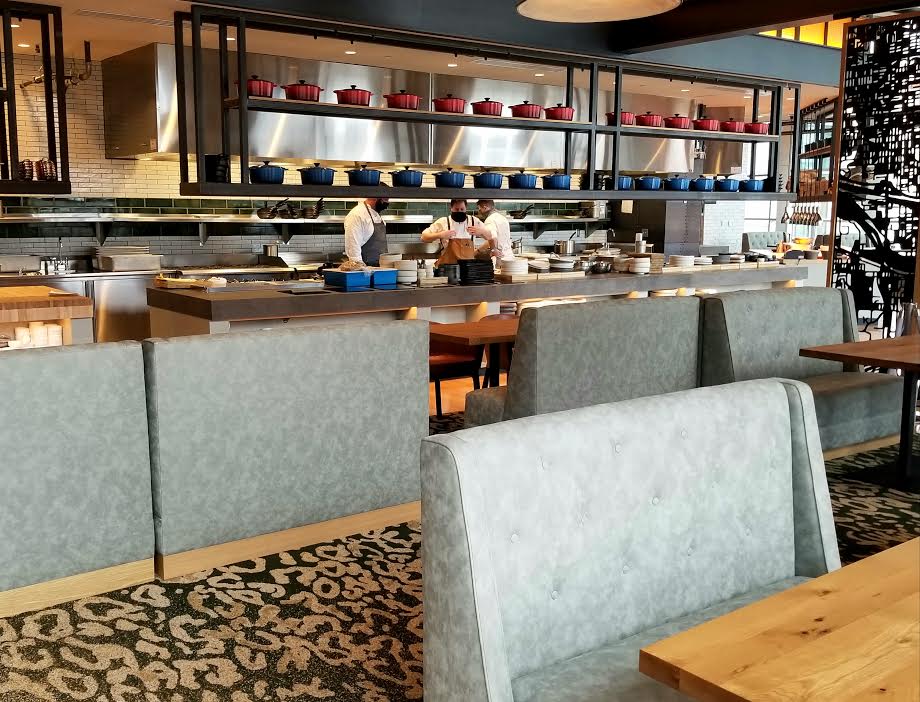 The Stilwell's vast open kitchen design is the downtown restaurant's focal point. "Guests get an immersive experience," says LeBeau. "It's like they've been invited into our kitchen."
The restaurant (and nearby Bar Stilwell) were "named after Arthur Stilwell, a railroad magnate that developed the first refrigerated boxcar," says Ching. "He was responsible for bringing oysters and seafood to Kansas City."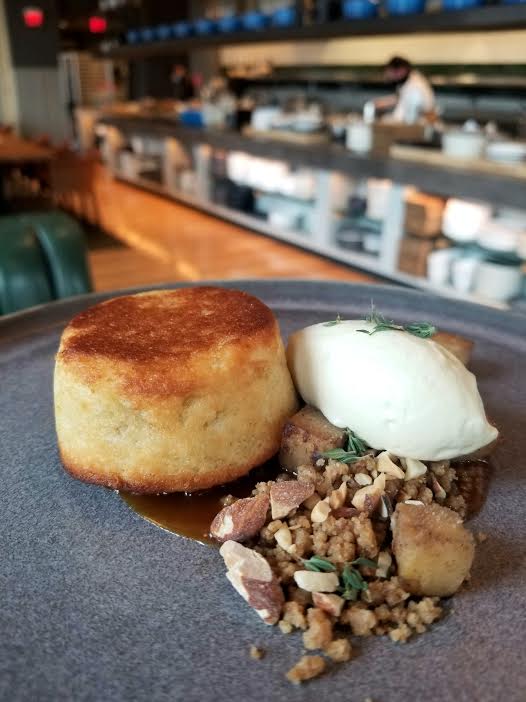 Hands-down, the buzziest dish is one you need to save room for. LeBeau says he's not a pastry chef, but he went to painstaking lengths to create a to-die-for apple cake. "It's made with Hemme Bros. cheddar ice cream, smoked almonds, and sea-salt caramel," he says. (Yes, read that sentence twice. Cheddar cheese and ice cream—together.) "When we mention it, people make a face like you are right now, but the sweet and salty together hits every flavor point you're looking for." (He's right. Order two. Or three. You absolutely will not want to share.)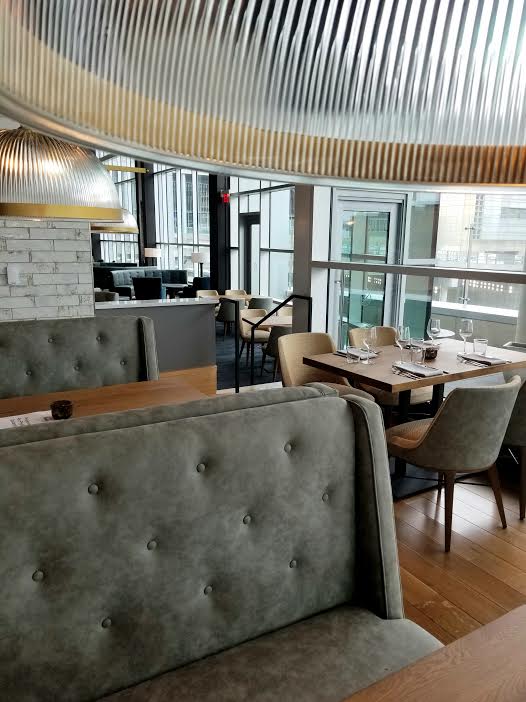 LeBeau, Ching and crew are ready to serve their menu-in-waiting to appreciative foodies. "I want people to come in and enjoy themselves," he says with a smile. "I want them to spend a while with us. It's time."