Bless Kansas City's ever-hungry heart—we're a town filled with foodies. Midwesterners by and large like to eat out. That's old news. Fine dining or fast grub, the options are endless, especially with so many new restaurants opening every ten seconds—give or take five seconds. But, truth be told, Kansas City is overwhelmingly fickle when trying out new culinary digs. Several new-ish restaurants have seen a slow burn to success or a white-hot supernova of popularity. God forbid any of us should be stuck in a dining-out rut, so we've scoured the metro to give you a taste (pun intended) of bistros, bodegas and burger joints chomping at the bit (pun intended again) to see you traipse in their respective door. Let's introduce you to the Culinary Class of 2018.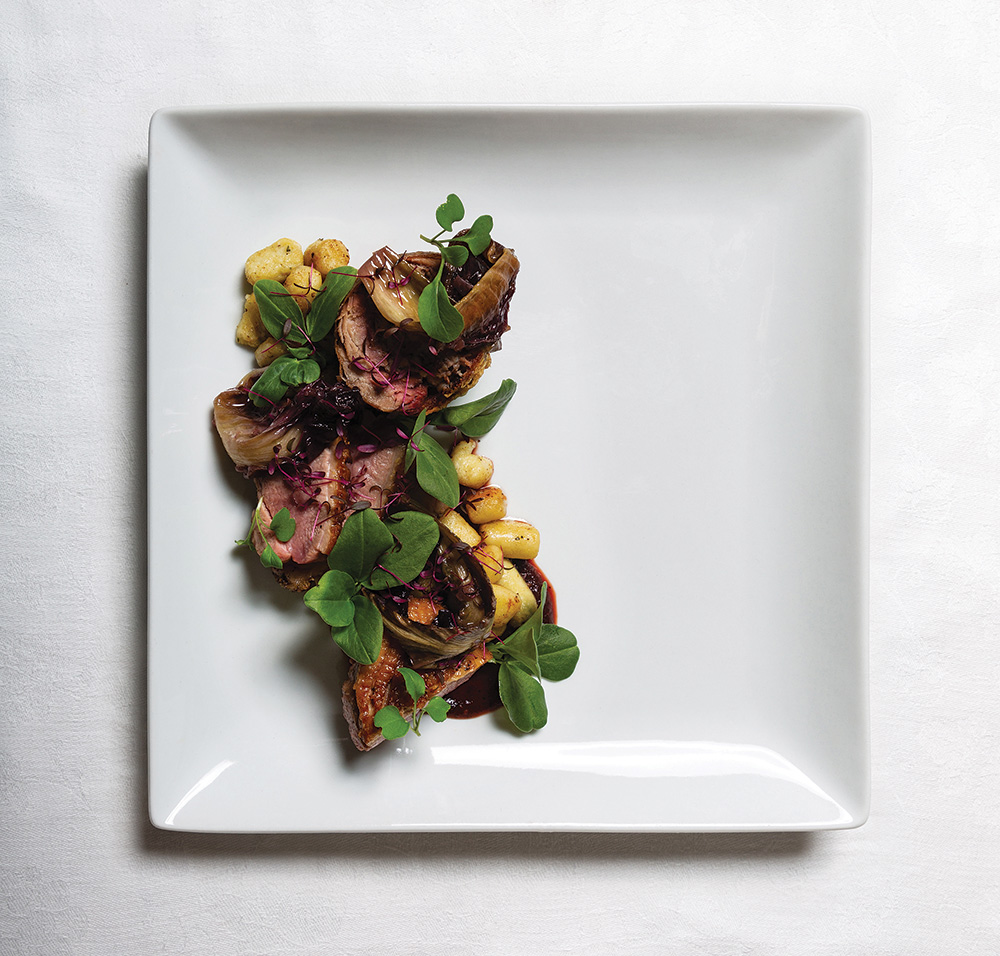 While we're dishing up options, first up—a recent addition to the East Crossroads dining scene: Parlor, which offers seven restaurant concepts (Scandinavian! Hot Chicken! Korean!) in a giant two-story, two-bar venue. Patrons have been ravenous about the food hall from the first day. The seven restaurants were so overwhelmed with the onslaught of inquisitive, hungry guests, that lines were long and food was scarce. (Read that: some places completely ran out of food to serve.) They've since gotten their proverbial act(s) together. Bonus points—as the venue is far more food-focused in its presentation. And the food component of the new business has been winning raves for the imaginative dishes. (Good thing Parlor is finding its footing. Another food hall is starting to set up shop fewer than two blocks away.)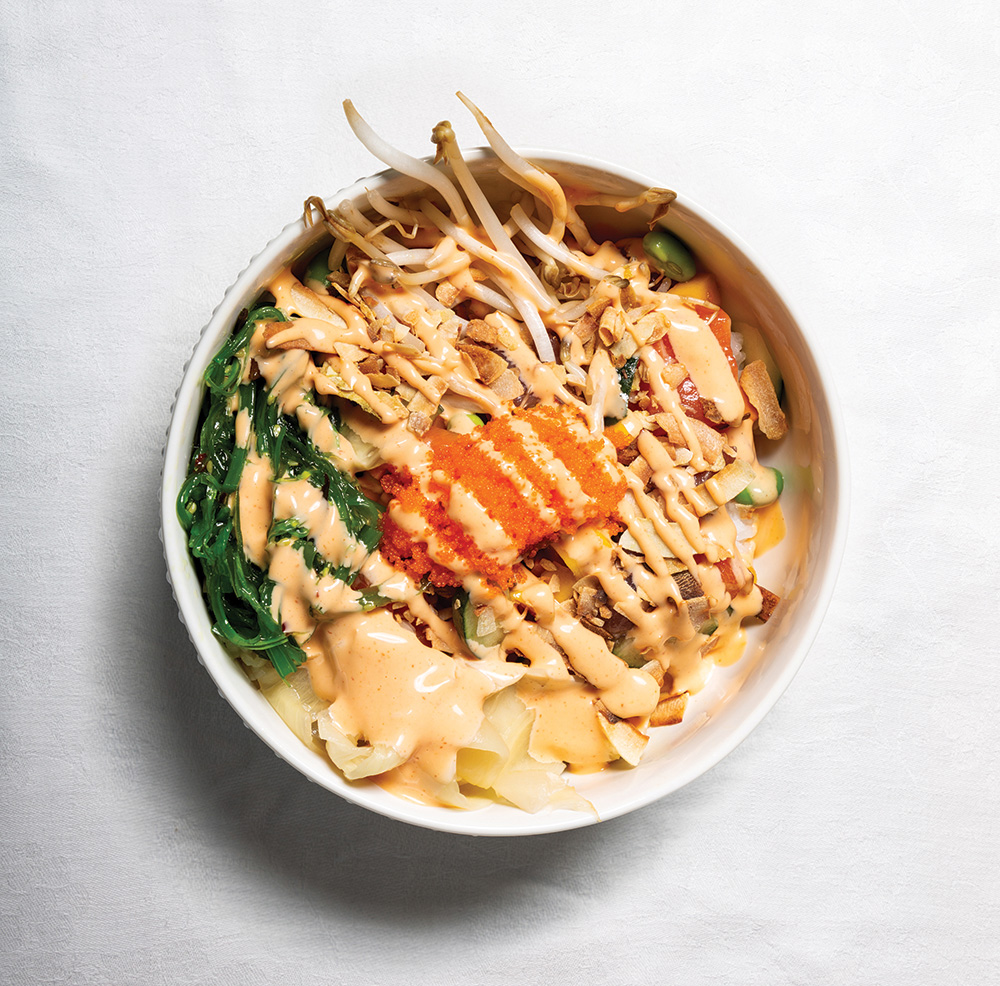 Another popular bistro is movin' on up to the eastside—of the Crossroads, that is. Jumping on the red-hot Arts District bandwagon, Novel finally got a piece of the pie. It embraces Webster's definition of novel: "new or unusual in an interesting way." The dining room features a 50-foot-long tile mosaic across from an open kitchen. The menu is both casual and upscale, inventive and inviting. And if sweet treats are your jam, save room. Pastry chef Jessica Armstrong offers up some of the best homemade desserts in the Midwest. (Yeah, we said it.) We're willing to risk a spike in our blood sugar if she adds her Butterscotch Budino Pie with salted caramel and sour cream ice cream back to the menu. Let's start a petition until that happens.
A bistro in the more traditional mold would be The Russell, which two young restaurateurs—chef Amante Domingo and entrepreneur Heather White—adapted out of the unassuming brick building that had served for several decades as Russell Florist on Main Street. The menu is creative, innovative, and delicious. The salmon and avocado toast, steak chimi sandwich and divine desserts deserve special mention.  The biggest critique that the venue has gotten thus far have been the acoustics, which irritate some of the older patrons, and the hours of operation—hours are 10 a.m. to 4 p.m.—which sets the fast-casual restaurant and bakery apart as strictly a brunch and lunch place.
If The Russell is taking its creative cues from a different playbook, so is Campground, the gastronomic playground created by Christopher and Cristen Ciesiel, which serves beers and craft cocktails in the former Genessee Royale venue in the West Bottoms. If Genessee Royale's claim to fame had been as a hangout for the smart, funny artsy kids who populated the Stockyards neighborhood, Campground's raison d'etre is somewhat boozier in spirit, with less attention paid to the culinary component of the mix.
The Restaurant at 1900 is getting buzz for their take on modern American cuisine from award-winning chef Linda Duerr. With some Italian and French flair thrown in for good measure, the restaurant takes pride in the ever-changing seasonal menu. Want to be dazzled? Ask about their inventive lunch and dinner specials. You can thank us later.
Just when you thought there was a surplus of trendy burger bars in town, two notoriously popular burger chains have steamrolled the metro with plenty of fanfare. Shake Shack has a rabid fan base thanks to their comically large legion of followers. Call them what you will, these ground-beef groupies helped propel the new Plaza Shack to stratospheric sales. Even the well-to-do Kemper Gala knows a good thing when they see it. They passed around late-night Shake Shack cheeseburgers to the dancing queens brave enough to stay as the party started winding down.
The newest entry in the celebrity burger category? Wahlburgers—which is the brainchild of chef Paul Wahlburg, his former boy-band sibling Donnie and their beefy movie-star brother Mark. The first local outpost opened earlier this year in Olathe. The slickly mounted Wahlburgers, with its attractive, young staff and oddball hours (you can only order a take-out burger after 7 p.m.) means KC's nickname of Cowtown will remain intact for at least a few more years.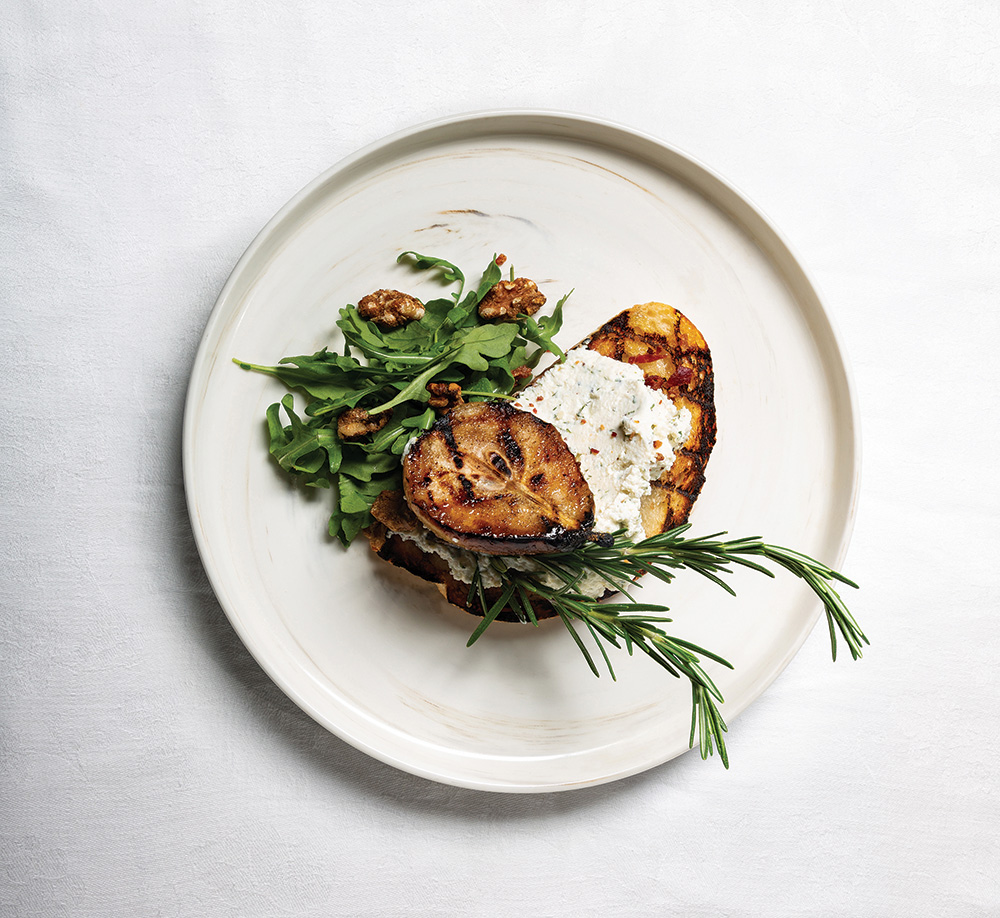 The poké craze has finally hit the metro. (Thank god.) In a town not particularly revered for its raw fish, the Hawaiian-esque Freestyle Poké is doing everything humanly possible to bring fresh fish to the metro. Poké—which means "to slice or cut" in Hawaiian—offers up chunks of raw, marinated fish which is typically tossed over rice (among other offerings) and topped with vegetables and a smattering of delectable sauces. Located in the River Market—because, of course it is—Freestyle Poké has seen an insane surge of popularity since they opened earlier this summer. (It wasn't unheard of to see lines snaking down the block at lunchtime.)
Speaking of fresh fish, chef Calvin Davis has turned Freshwater in to a dining destination—uh, again. Freshwater went under last year when a car plowed through their shiny new dining room, but now they're back and better than ever. Word of mouth has been touting Davis' culinary designs—and we use that term because his modern plating techniques are fabled. Don't worry, his approach to fine dining isn't just artistic, his food remains delicious.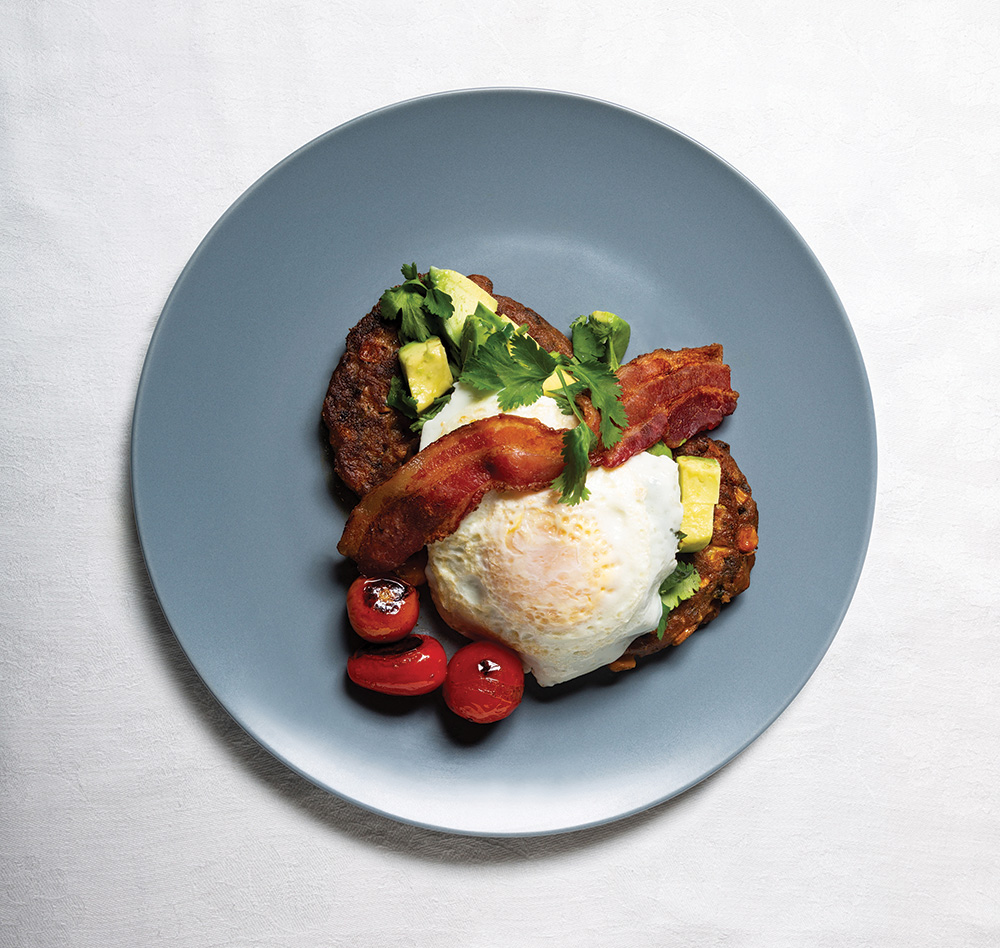 Have you been to the Dining Experience at Kauffman Center's scenic space? No? Wait, have you heard about the Dining Experience at Kauffman Center? No? It's been up and rolling for a while now, appeasing diners' finicky taste buds before evening shows at the Kauffman. But now they've ratcheted up their menu with the addition of executive chef Laura Comer, who was named Chef of the Year by the Greater Kansas City Restaurant Association. It's hyper-local, hyper-seasonal fare served in three exquisite courses.
We say a hearty welcome to our friends at On Broadway Deli, the first authentic Jewish deli in Kansas City since the New York Deli on Troost closed. If you need/want/crave/covet/deserve a sandwich piled sky-high with savory deli meats and all the subsequent toppings, swing in.
Ye olde Westport will never be the same with the addition of Sailor Jack's Snack Shack. Think hip. Think nautical. It's perfectly suited for landlubbers who want to inhale lobster rolls or old bay-spiced fried chicken. Oh, and let's not forget the potent cocktails that helped put them on the map.
G'Day, mate! Hungry for Australian food? (Yes, it's a thing.) Let's introduce you to Banksia Bakehouse. What was the genesis behind the space? When the owners moved to Kansas City six years ago, they embraced KC, but "missed the amazing cafe and bakery culture of Australia." So they did what any good Aussie would do—they deconstructed some of their favorite dishes and unleashed them so enamored patrons could get a taste of Down Under.
The Savoy at 21C is bringing sexy back with their renovated space that kept many of the nuances of the original historic restaurant. If there were a history book about restaurants in Kansas City, The Savoy would have its own chapter. Now with their revamped and re-imagined design, it needs an addendum. Bring your appetite, the menu is impressive. You can digest food while surveying the endless array of artwork in the hotel's various galleries.
One is the loneliest number. Fortunately, chefs Colby and Megan Garrelts' famed Rye, along with the ever-popular Q39 and Jarochos have all expanded to second locations. Rarely does a JoCo bistro venture in to the metro, but that's exactly what Rye did—joining the list of esteemed local restaurants on the Plaza. Q39 and Jarochos, meanwhile, took their party out south to—you guessed it—Johnson County.
Gastropub Hogshead KC is finding success with its new location on the Plaza. Restaurateur Shawn McClenny—who owns his fair share of eateries in the metro—wanted a rustic contemporary space that doubles as a carnivore's paradise. Goal achieved. The interior of the restaurant is dark, rich and brooding. Want to be seen without being seen? You've found the perfect locale.
James Beard award-winning chef Michael Smith switched his menu to Italian and is moving down the block. That puts him in even closer proximity to several other Italian restaurants such as Lidia's, which celebrates its 20th anniversary this year, and the newest of the new restaurants on our list, Lazia at Crossroads (inside the oh-so posh Crossroads Hotel). Lazia's executive chef Remy Ayesh's menu shows off old-school Italian lineage with her perfectionist, contemporary flair. (Rumor has it XR—the casual sister restaurant perched outside Lazia—sampled (and subsequently pitched) over 1,000 different variations of dough and pizza crusts before finally committing to the wood-fired pizzas being served up in the atrium. That's dedication.)
Grab your bestie, your betrothed, your boo or your beau and make a date to try a new boîte before the end of the year. It's like the lottery, you can't win if you don't play. With so many new options swirling around the metro, you're bound to find one that whets your appetite. And with so many new restaurants looming on the horizon, don't be surprised if we unveil another round of burgeoning, freshman restaurants early next year.