Zing! Award-winning bartender and beverage director at Farina and Extra Virgin, Berto Santoro, gives us the play-by-play on his new Jet Chip Wasp cocktail that brings the heat. "Inspired by the Chiefs' brilliant Super Bowl LIV do-or-die play that changed the game's momentum, this slightly smoky, spicy cocktail is complemented by the tartness of blood oranges with a touch of sweetness from the apricot liqueur," he says. "Fresh blood oranges are ideal, but a blood-orange concentrate like Perfect Purée (available on Amazon) would be an easy alternative."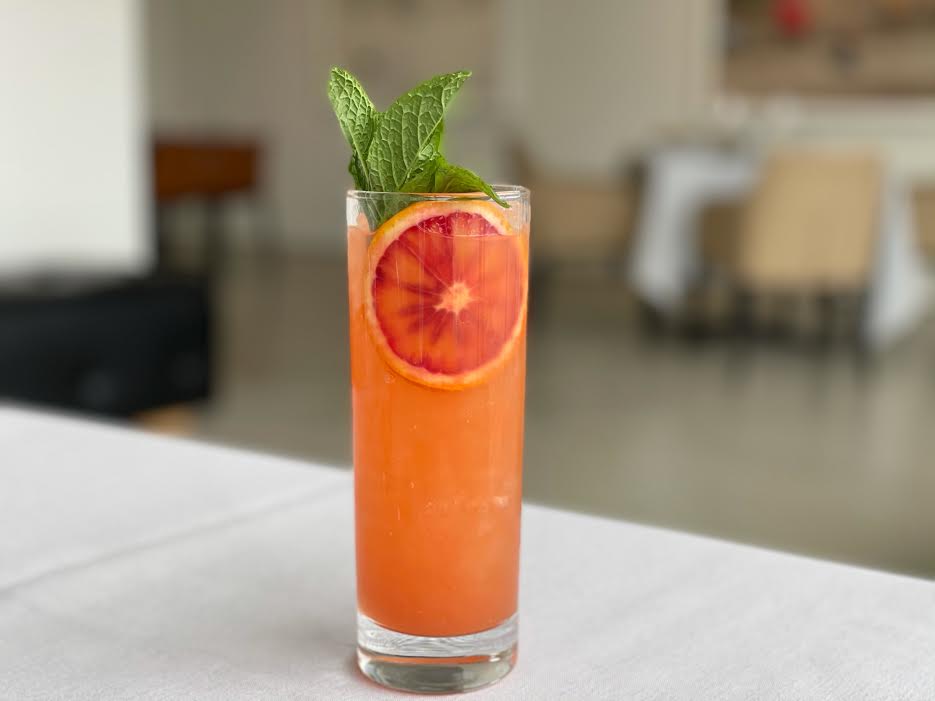 Jet Chip Wasp
Makes 1 cocktail
Ingredients:
1.5 ounces Vida (or any premium tequila)
.5 ounce Giffard apricot liqueur
1 ounce blood orange juice
.5 ounce fresh lime juice
3 dashes serrano pepper tincture (recipe below)
1 teaspoon huckleberries
Garnish:
Blood orange slice
Fresh mint leaves
Serrano Pepper Tincture:
Slice one serrano pepper and let sit for 2 hours in 16 ounces of 100 proof vodka or high-proof grain alcohol—like Everclear.
Directions:
Add all ingredients to a cocktail shaker and shake vigorously with ice for 10 seconds. Strain into a Collins glass and add ice. Garnish with a blood orange slice and fresh mint leaves.