When Whataburger announced in August it was finally venturing into Kansas and Missouri, there was much rejoicing in the land. Die-hard carnivores—who know how tantalizing Whataburger's greasy goodness really is—almost wept.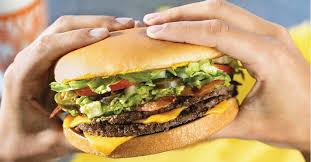 Here now are nine reasons why Whataburger need to hurry up with this dog and pony, er, cow and pig show and open already. Kansas City needs you. Stat.
9) The Mileage
While we're not map experts, it looks like the closest Whataburger to the metro is currently in Claremore, Oklahoma—a whopping 220+ miles away. Even speeding, it would take well over three hours to get there. (Yes, we know. It's worth it.) But given the gas money, time and energy it would take to drive there, you could order tons of grub here in the metro with the $$$ you'd save.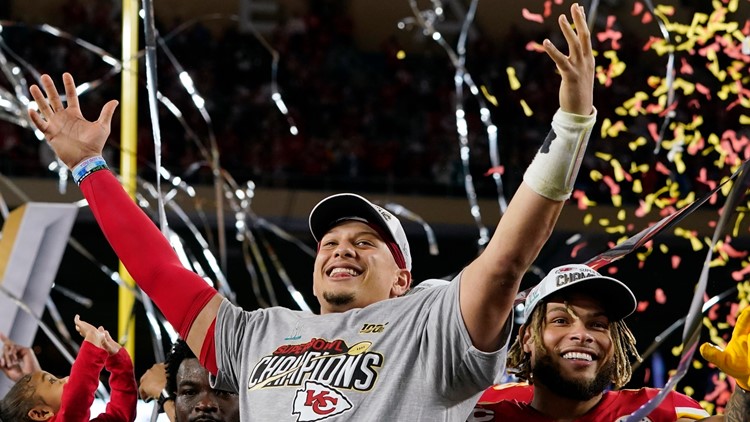 8) Celebrity Run-In(s)
If you don't know by now that Patrick Mahomes is obsessed—obsessed!—with Whataburger, then you must be living under a rock. In fact, his hunger pangs and sheer influence are in all likelihood two key reasons why the company suddenly switched gears and opted to venture further north. Speaking of hunger pangs, Mahomes's girlfriend and mommy-to-be-Brittany Matthews is pregnant and is no doubt craving something from Whataburger right this second. There's a good chance you would run into one or both of them—or at least their official Postmates driver.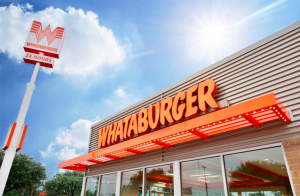 7) 800+ Restaurants and Not One in Kansas or Missouri?
That's beef blasphemy. That's Spicy Chicken Sandwich sacrilege. Dearest Whataburger—we're called Cowtown for a reason. Plus, Wahlburgers is lame.
6) Location, Location, Location
Type Whataburger into Google Maps and two locations pull up—one in Blue Springs and one near 135th Street in Overland Park. The omnipresent and omniscient GoogleMaps even has a "proposed future Whataburger location" pinned in Lee's Summit. If you've heard of other potential venues, for God's sake, let us know.

5) Breakfast is Served From 11 p.m. to 11 a.m.
Repeat, breakfast is served from 11 p.m. to 11 a.m. We'll take a #20, a #21, and two #25's, please. Oh yeah, and a dozen of your uber-processed cinnamon rolls, too. (We've heard they cure hangovers instantaneously.)
4) It Just Takes One
Remember when Torchy's Tacos opened this summer at Ward Parkway and lines wrapped around the block? Now Torchy's are (slowly but surely) popping up all over the metro. Torchy's is based in Austin. Whataburger is based in San Antonio. You'd think the two of them would talk strategies. Or collaborating. Duh.
3) Their Fries Are Better Than McDonald's.
We said it. Full stop. Whataburger has truly perfected the fries of France. They're crispy-soft and typically saltier than they probably should be. Bliss. Bless. Also, two words: spicy ketchup.

2) The Tourism! Think of the Tourism!
Think of all the hapless Whataburger-less folks from Iowa and Nebraska (and likely South Dakota and, uh, Canada) who will drive here for some wildly caloric grub. (See also #9.)
And 1) We've Been Patiently Waiting For Years …
… for this to happen. We're not patient anymore. We're hungry. Mahomes is hungry. Brittany Matthews is hungry. Check that, we're hangry. Let's do this!