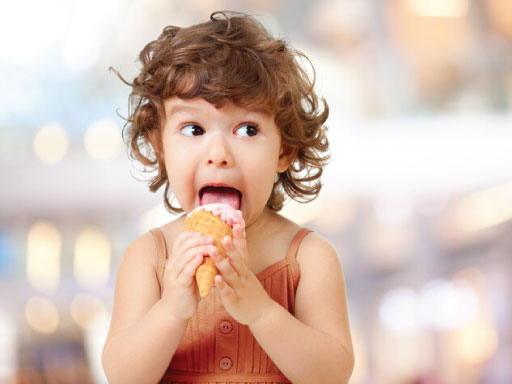 We know, we know. National Ice Cream Month was in July, but we still think there's ample time left this summer to enjoy a cup or cone of creamy, dreamy, local frozen goodness. We asked our readers to offer up their suggestions for the city's best handmade flavors for you to try. (Oh, and—heads-up!—probably best to check ahead to ensure these revolving flavors are, indeed, on today's menu.)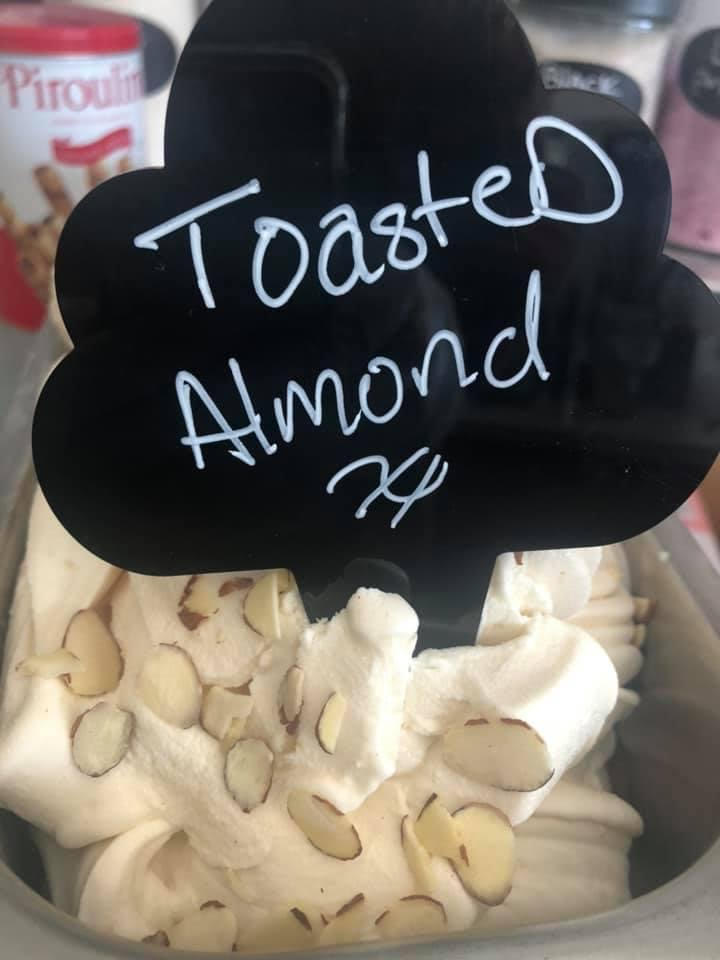 12) Toasted Almond – Aunt Jean's Cup and Cone – Shawnee
Kicking off our list is an impossibly subtle, but wildly rich gelato from this family-owned coffee and gelato shop. "This gelato is creamy with sliced toasted almonds sprinkled on top," says Gwen Carver. "It always brings a smile to my face. Check it out!"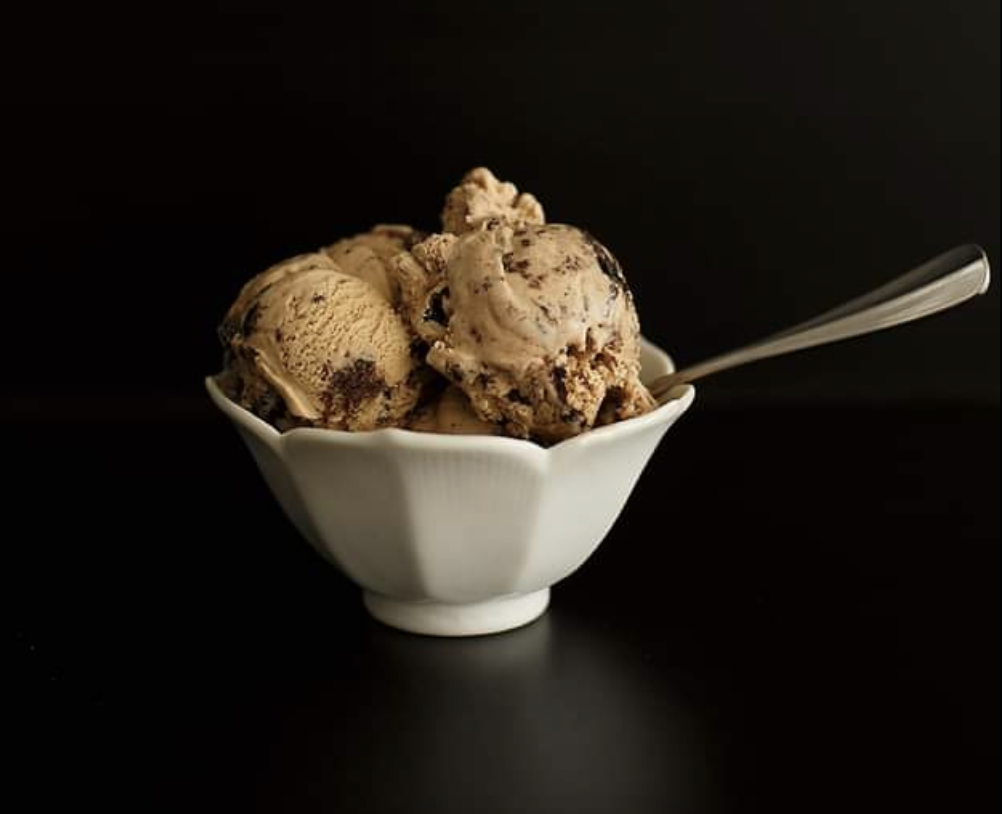 11) Maddy's Mud – Sylas & Maddy's – Lawrence
This richer-than-rich chocolate ice cream combines a coffee base with Oreos, brownies, and a fudge swirl. Ice cream aficionado Tylor Hermanson says after eating this flavor, "True self-actualization now seems attainable. You know in this moment God is real and has a plan for you." Alrighty then!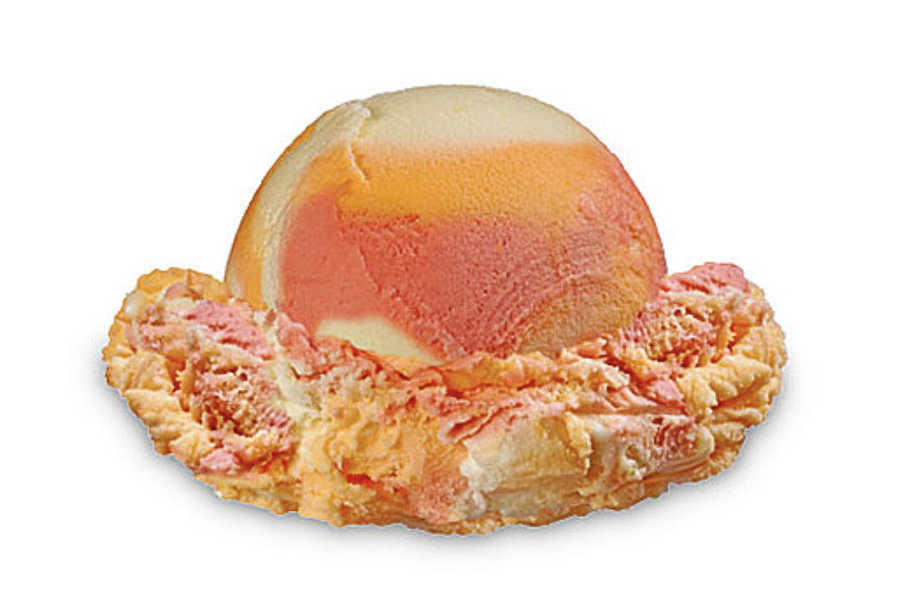 10) Sunset Rainbow – Kaleidoscoops – KCK
With 86 rotating flavors, this KCK creamery offers a little bit of everything including frozen yogurt, sherbets, and sorbets. Our editor's pick is the shop's Sunset Rainbow—which is fresh, fruity, and a little attitude-y. This refreshing flavor features orange, raspberry, and pineapple sherbets swirled together.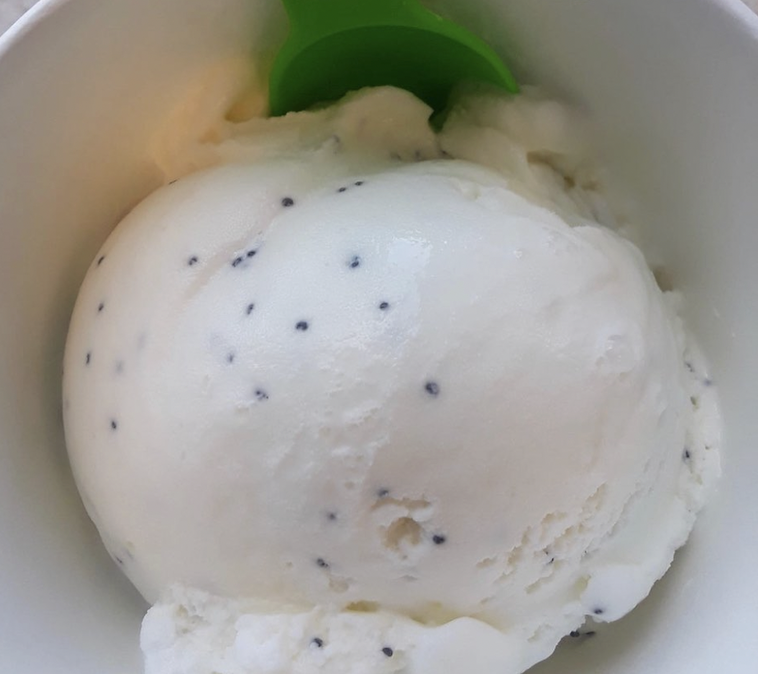 9) Lemon Poppyseed – The Scoop – Martin City
Light. Refreshing. Citrus-forward. What more could you ask for? "It's the most delicious scoop of heaven in a waffle cone," says dental assistant Erin Moore. "Fruity, but not overly tart, with a perfect taste of lemon. The nuttiness from the poppy seeds is the perfect complement to the lemony goodness of the ice cream."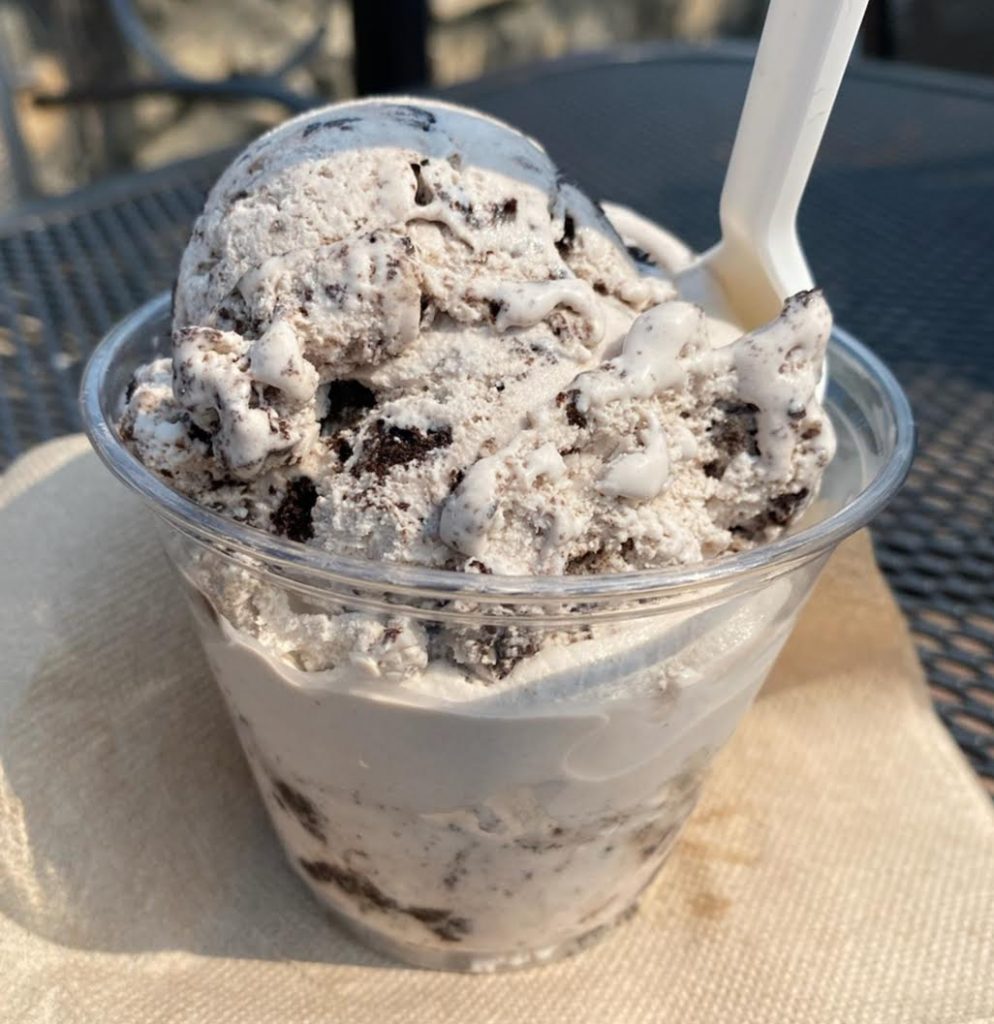 8) Cookies & Crème – Betty Rae's – Waldo & River Market
This staple can be found pretty much anywhere but is often too sugary sweet for our liking. Greater Kansas City Chamber of Commerce's Courtney Lewis agrees, but says Betty Rae's recipe "is, believe it or not, not too sweet. Turns out they put espresso in the ice cream part—so their version is a full-blown home run, touchdown, three-pointer, and every other sports reference I can give you for this."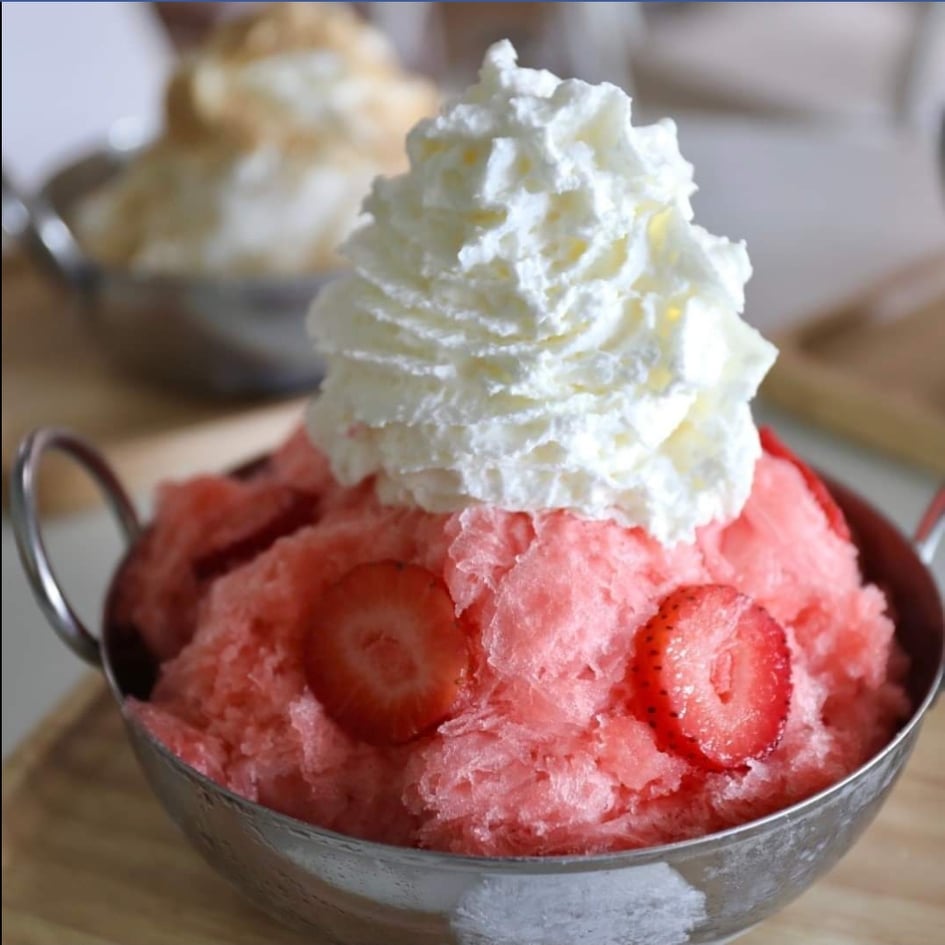 7) Strawberry Limeade – I Am Frozen Dessert Café – Overland Park
At this JoCo creamery, you'll find most of their blended concoctions are a mixture of ice cream and shaved ice. "Fluffy, like snow," says attorney Guy Baker. "This particular flavor is my fave because it has no dairy. Well, no dairy if you go sans whipped cream."

6) Chocolate Peanut Butter – Fairway Creamery – Fairway
Is there anything better than the combination of chocolate and peanut butter? No—no, there is not. Adrienne Newlin says this combo-licious creation "is just the perfect balance of salty and sweet. Looking at the ice cream, you would never know it's peanut butter and chocolate, which is also the appeal. No fake flavors and not overly sweet."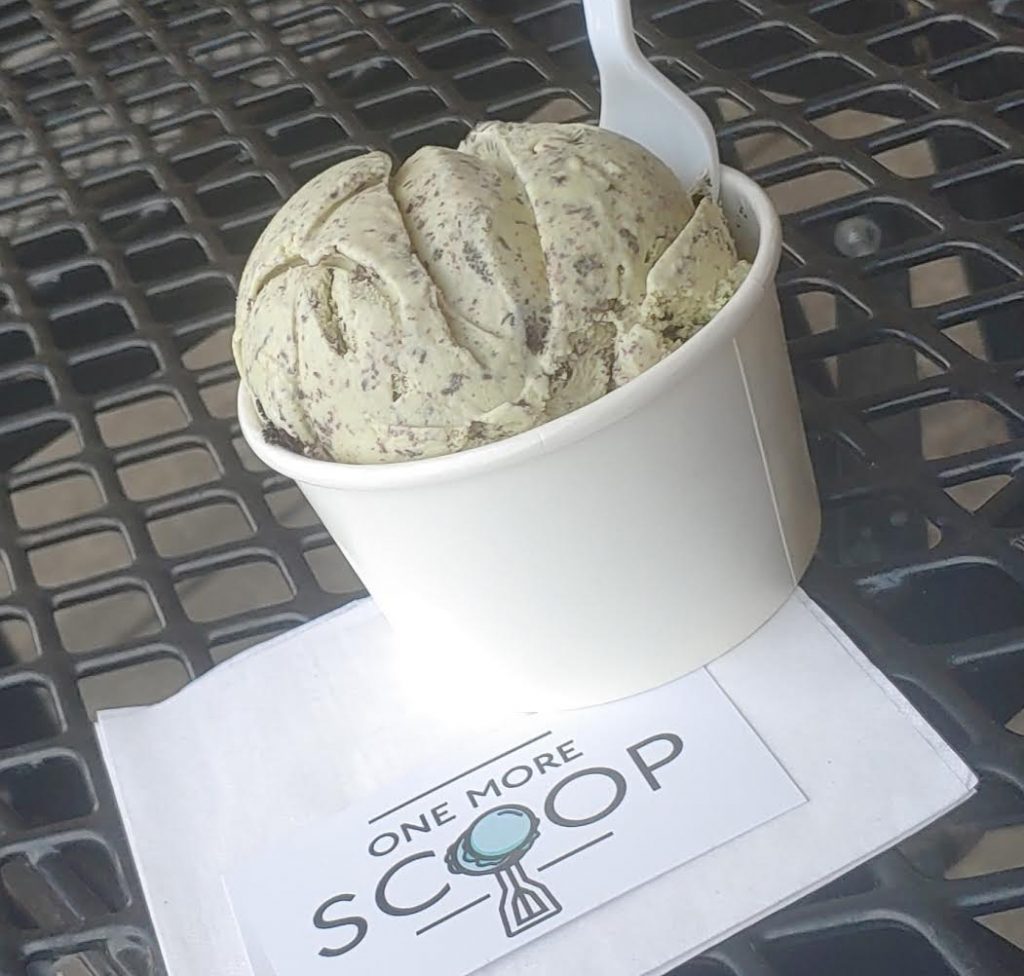 5) Mint Oreo – One More Scoop – Belton
Sure, you can find this classic combo from coast to coast, but this version is apparently one step away from Nirvana. "I love that the business was founded by friends, and everything is homemade," says Ryan Zeller. "And this one has a particularly creamy, smooth texture." You heard it here first.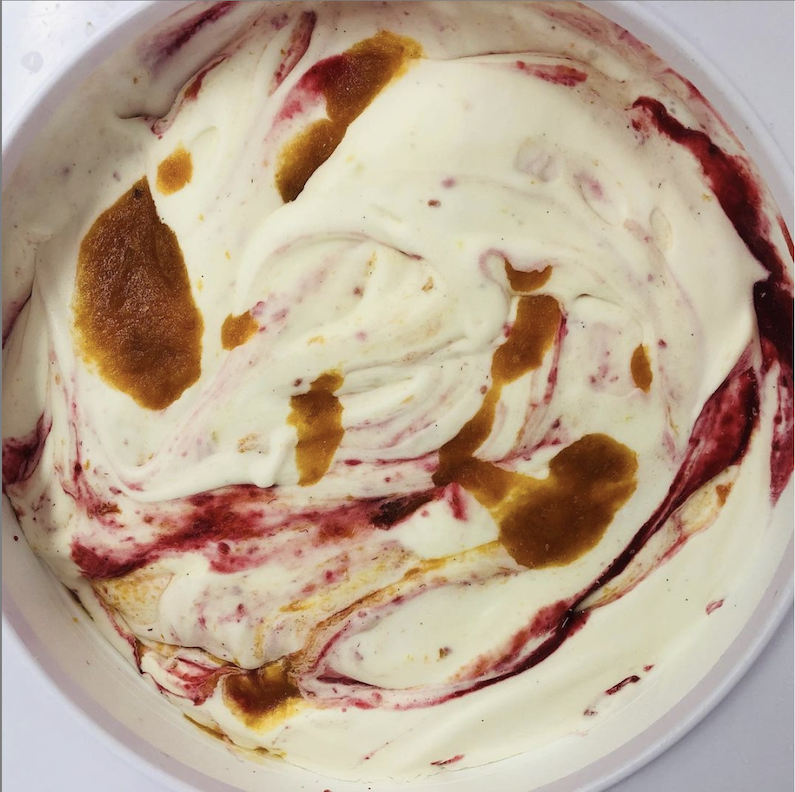 4) Peach Melba – Summer Salt Ice Cream Co. – Prairie Village
This neighborhood creamery has really found a niche with all their gourmet offerings. In addition to vegan options, they also offer a slew of quirky flavor profiles. (Hot Honey and Banana, anyone?) "Their Peach Melba is the perfect summertime flavor with fresh peaches and a raspberry swirl woven through their delicious vanilla ice cream," says entrepreneur Bailee Cerny.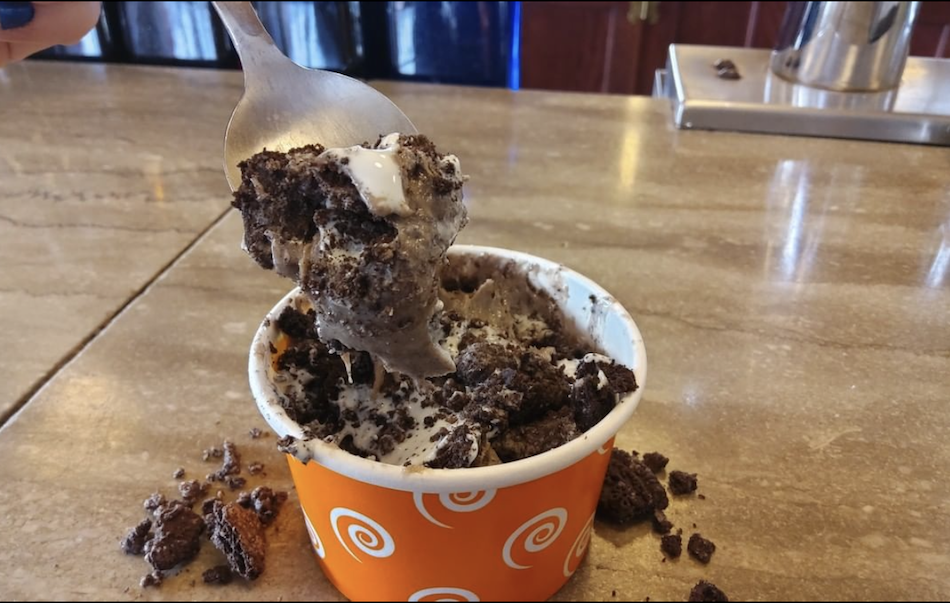 3) Chocolate Chip Cookie Dough – Clinton's Soda Fountain – Independence
This ice cream joint is legendary. In fact, former President Harry S. Truman was a fan back in the day. You want classic, old-school flavors like strawberry, vanilla, and chocolate, you got it. "While I'm a sucker for butter pecan, their chocolate-chip cookie dough satisfies my inner fat kid," says KC Water Services' Jennie Rinas. "Cookie dough and vanilla ice cream?! Please—nothing is better than those two flavors together."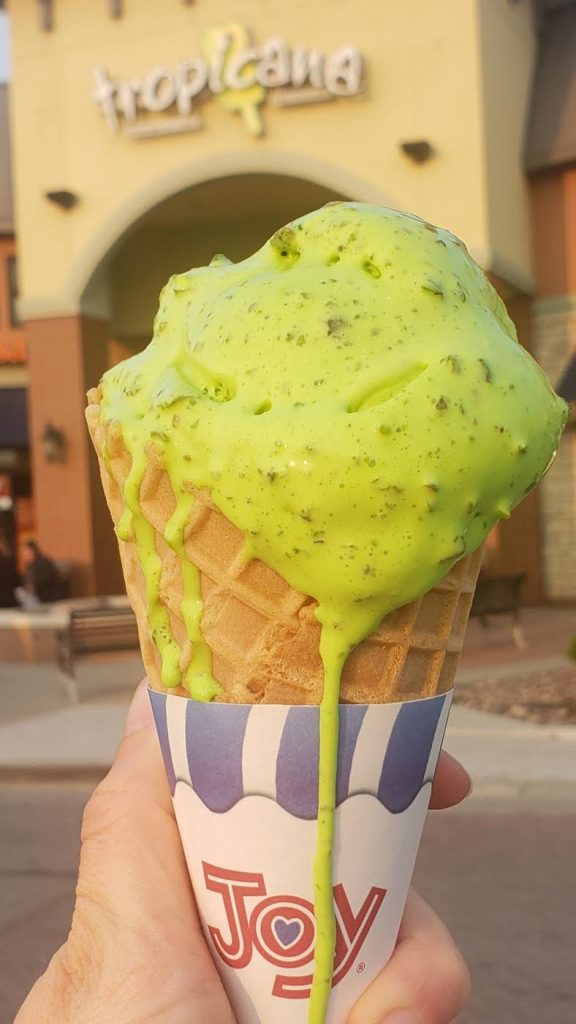 2) Pistachio Nut – Paleterías Tropicana – Kansas City
If you haven't been to this glorious ice cream shop, you're not living your best life. They'll mix and match anything and everything. "Once I was introduced to Tropicana's house-made ice creams, I instantly went for pistachio, my most favorite nut," says chef Jennifer LeBlanc. "I've never had a pistachio ice cream that's able to mimic the true sweet, velvety richness of a pistachio nut like this one did!"

1) This Sh*t Just Got Serious – Meltbox Ice Cream Truck – Kansas City
If you think we picked this flavor simply because of the name, think again. This award-winning flavor combines salted caramel ice cream brimming with rich sea-salt fudge and salted cashews. (Drooling yet?) Lesa Lea Walters says she was lured in by just "the name and description. I very rarely eat sweets or sugar, so when I decide to splurge, this is what I choose. Go big or go home."