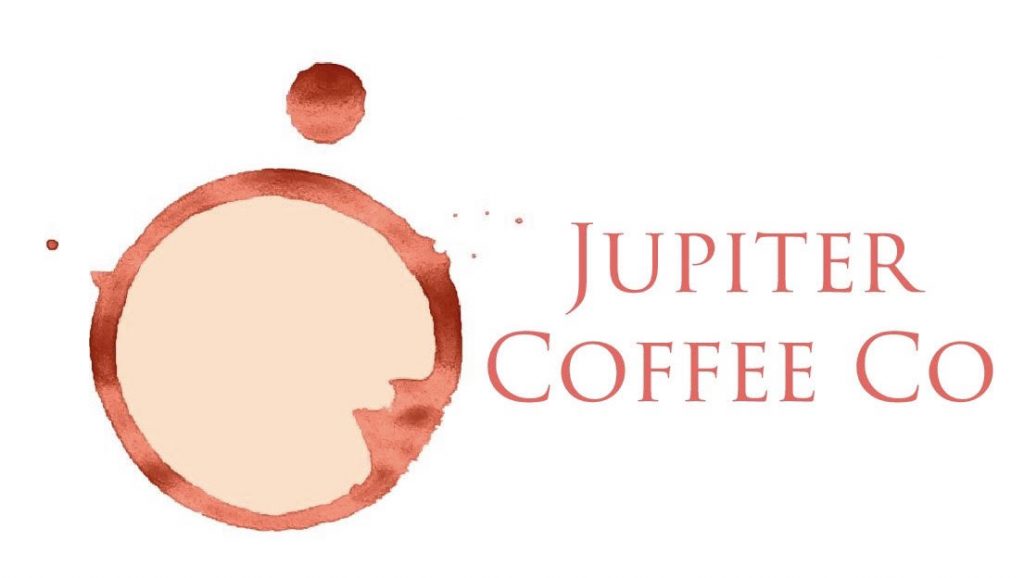 When Kansas City native Nathan Bartlett was a teenager, he fell in love with good, strong coffee. Not store-bought, pedestrian fare. Bartlett got hooked on Ethiopian Yirgacheffe at Broadway Café—and it planted a seed in his head, specifically a coffee bean. It was "bursting with fruit notes, and it opened my eyes to what coffee could be," he says.
Along with his wife, Emily Bartlett, and sister-in-law, Abby Smith, he was inspired to start a small but mighty micro-roaster, Jupiter Coffee Co., during the pandemic. "The idea for Jupiter has been years in the making, but we gained momentum at the onset of the pandemic as we found ourselves with more time at home to pursue this shared passion," he says.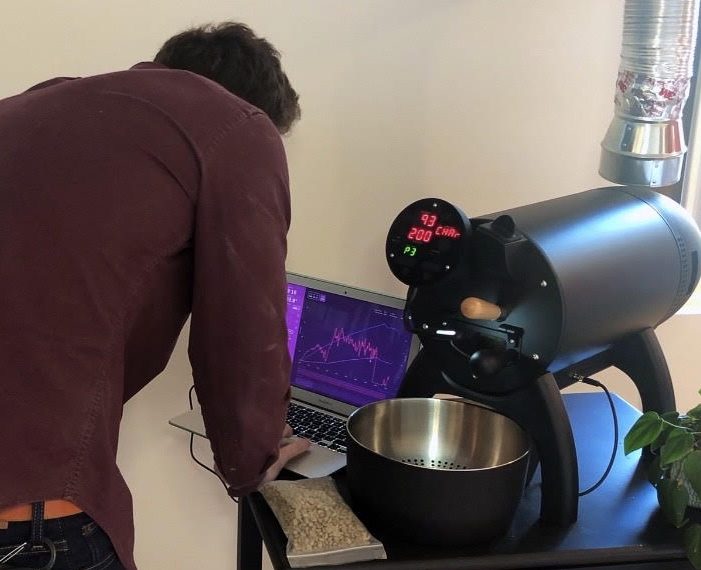 Team Jupiter began by researching the science behind roasting. They first experimented by roasting with a popcorn popper "before quickly investing in a legit roaster, that we lovingly named 'Steve Biscuits,'" Nathan Bartlett says. "We spent a few months dialing it in and learning the ins and outs of our roaster's functions and what we needed to do to bring out the best in our coffee." A coffee importer, website, and social media presence soon followed.
A True Micro-Roaster
Bartlett says that Jupiter Coffee Co. roasts in ultra-small batches and on-demand. "You can be assured that any coffee you purchase from us will be as fresh as possible," he says. "We also hand print the unique mug marks on each bag. We are a very small business, and we believe it's a strength!"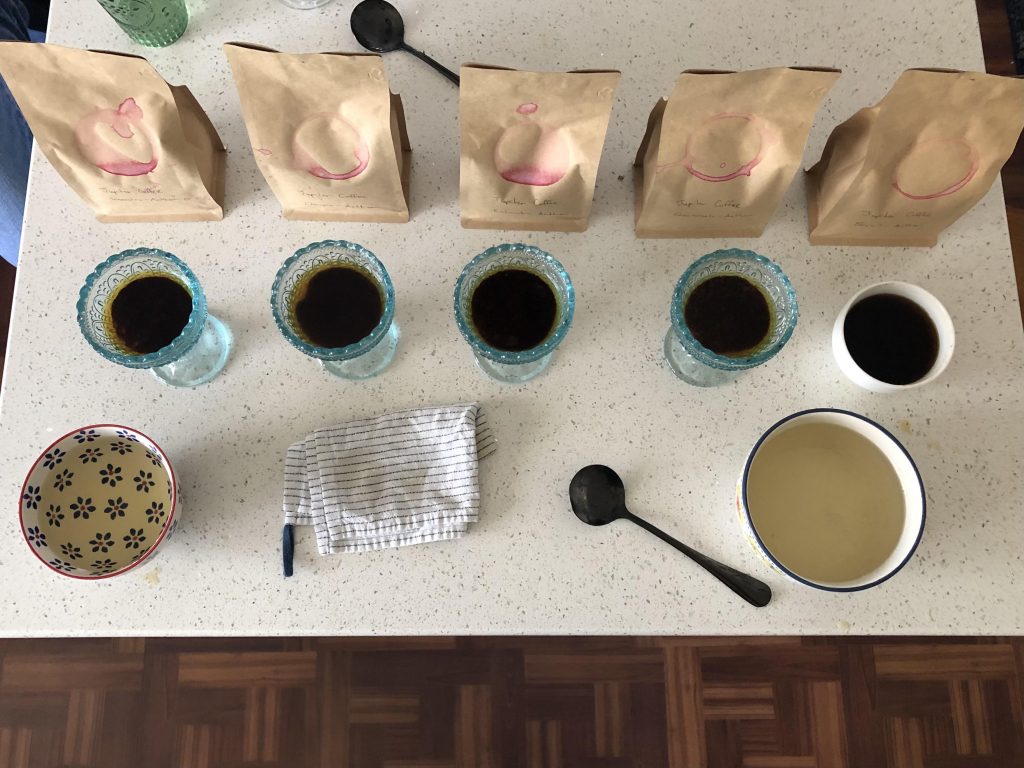 In-Home Coffee Tasting Is a Hit
Regardless of whether you're a newbie or a coffee connoisseur, the trio wants to help you hone your palate. As part of their commitment to making coffee approachable and simple, Jupiter Coffee Co. offers in-home coffee tasting for their caffeinated clientele. "It's part of the consultation side of our business," says Bartlett. "We want people to get as much out of their coffees and brewing methods as possible. If someone wants to learn a new brewing method or perfect a method that they already have, we want to help," he says. "We have the knowledge and experience to help them understand ratio and extraction, along with the impact of grind size and water temperature/quality."
Several blends have helped garner them good buzz. "We have a breakfast blend that we call Space Cowboy. We feel that it has a classic profile that pairs perfectly with bacon and eggs but with a brightness that gives it a fresh twist," he says. "We also have a dessert blend called 11:11. It's sweet and smooth, pairing perfectly with a slice of chocolate cake. Wonderfully decadent."
In need of something that's both potent and sip-worthy? "We have an even bolder Colombian roast that we've named Kraken," quips Bartlett. "It's one that we've developed to second crack. It brews a strong cup with a lot of body. Share a cup with your grandpa."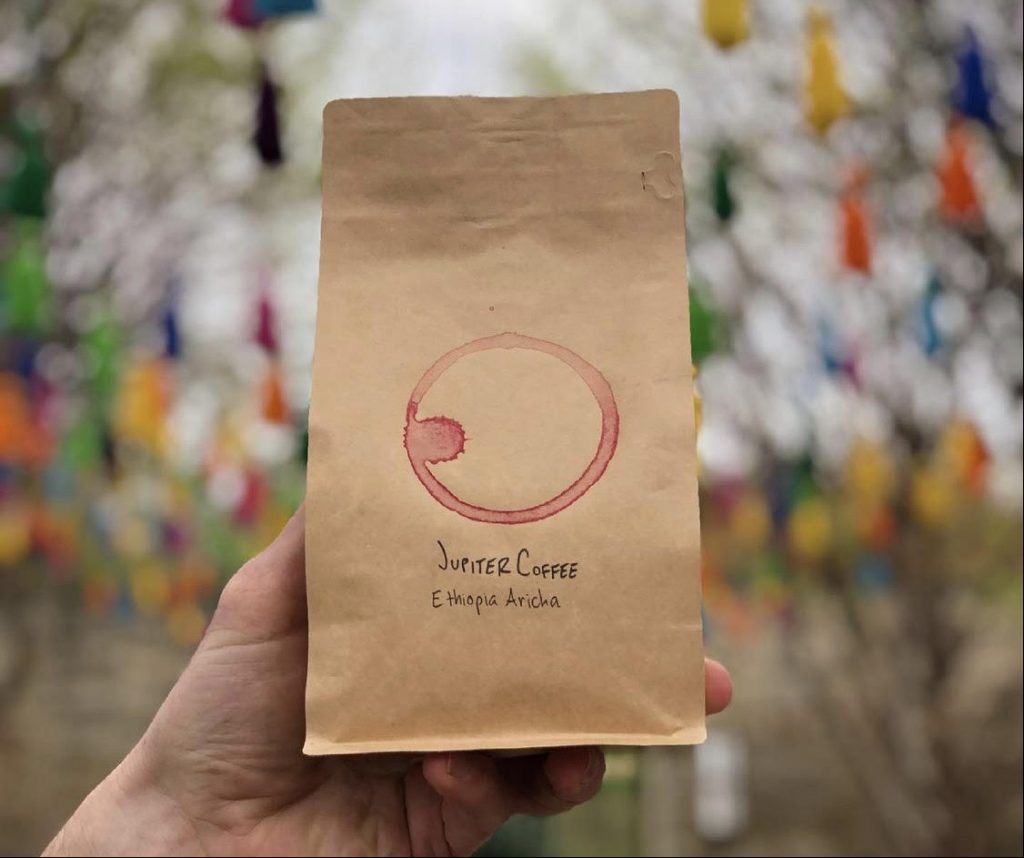 "Good Coffee is Such a Simple Luxury."
While Bartlett could espouse on coffee for hours, he just wants to impart his passion on the metro. Call it java-wareness. "It can be as simple or as complicated as you want. You can appreciate it as a novice or as a coffee professional," he says. "It's even easy to feel intimidated by the subject of coffee, in some circles. With Jupiter, our goal is to make coffee knowledge more accessible."