Wondering what that new space is on the corner of Southwest Boulevard and Baltimore? It will soon house Café Corazón's second location. The popular Latin American-tinged coffeehouse is set to open their newest digs in the next couple of months.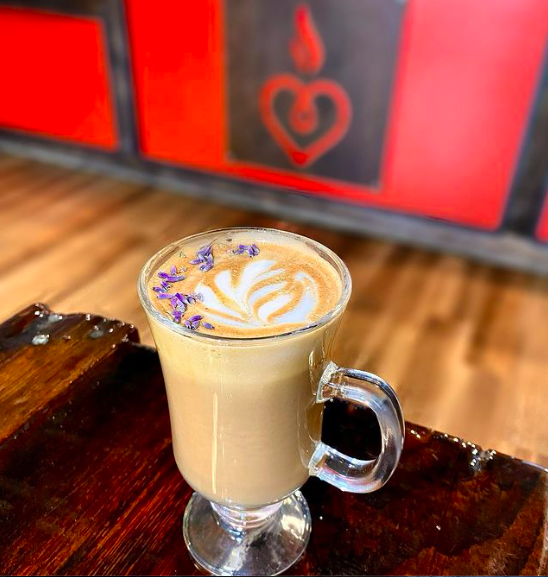 We caught up with owners Miel and Curtis Castagna about their buzzy (and buzz-inducing) new endeavor and what it brings to the Crossroads.
Talk to me about your new Crossroads location?
"Café Corazón's new location will be at 110 Southwest Boulevard—right in the beating corazón of the Crossroads. Once again, the design of the space represents our Latinx culture just as our Westport location does. But, this time, showcasing the twist of indigenous and Mestizo influence of our culture.
Miel is a first-generation American who comes from Taos, New Mexico, and is the daughter of an Argentinian immigrant. And Curtis's family hails from both Guadalajara Mexico, and Apache Native Americans from New Mexico.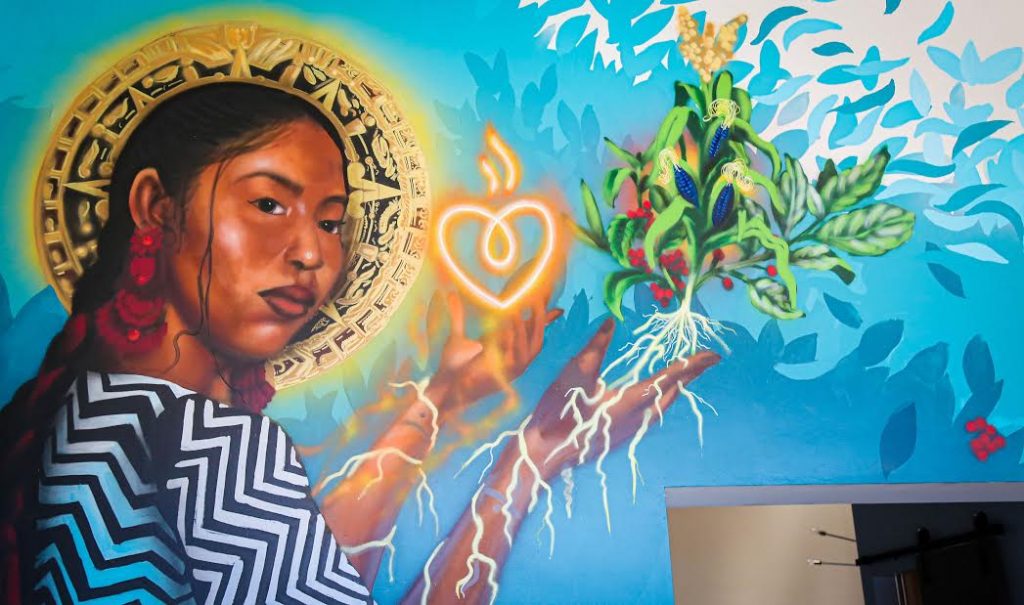 A mural inside Café Corazón Crossroads represents our Mestizo heritage. The mural is by Issac Tapia and Rodrigo Alvarez (who also created the mural outside the Westport location), both Dreamers from Mexico and Uruguay respectively. The mural clarifies our focus to spotlight coffee, yerba mate, corn, cacao, and many other ingredients that are either native to Latin countries or mainly produced there. They're connected to the people that pick, grow, cultivate, and produce them."
What's it going to bring to the caffeinated table?
"Café Corazón Crossroads will once again bring authenticity and cultural connection to the area. We will again give the coffee bean a voice—including Latin and indigenous specialty coffee drinks. Plus, yerba mate from Brazil, Argentina, Uruguay, and Paraguay will be on the menu.
Ingredients such as cacao, chilis, blue corn, and dulce de leche (to name a few) will bring Latin and Native cultural influences to our coffee drinks, juices, smoothies, foods and sweets."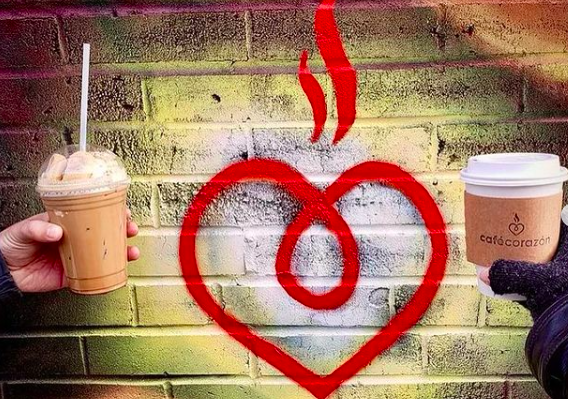 Why pick the Crossroads area?
"The Crossroads district is the mecca of art and creativity in Kansas City. We wanted to bring Café Corazón to the Crossroads to showcase Latin and native cultures which are inherently artistic.
We'll be a destination for anyone who wants to taste, smell, see, and enjoy a café that's like no other in the Midwest and gives connection to culture."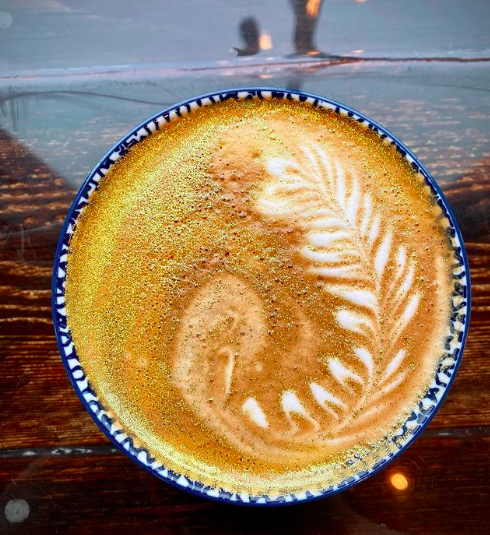 When do you plan on opening?
"Our buildout—which started in January—is coming to a close, and now we are waiting on the city for a true opening date."
Interview lightly edited for content and clarity.