Gird your loins, Kansas City—and grab those stretchy pants.
A macaroni and cheese festival is coming to the metro in October.
Repeat—Macaroni. And. Cheese. Festival.

Ever wondered how much of the carb-tastic comfort dish you could actually put away? Well, now is your chance—with more than 20 restaurants involved in this gauntlet of gouda. 'Tis true—on Saturday, October 19, guests will be able to sample some killer recipes and vote for your favorite at the Kansas City's Mac & Cheese Festival.
This ain't your grandma's mac and cheese. Nope—each restaurant will be offering creative recipes with gourmet ingredients. In addition to as much mac and cheese as you can eat, each person will enjoy an all-inclusive bar, as well as a stainless-steel commemorative spork for tasting and to bring home! Early-entry tickets are available for those who want first bites.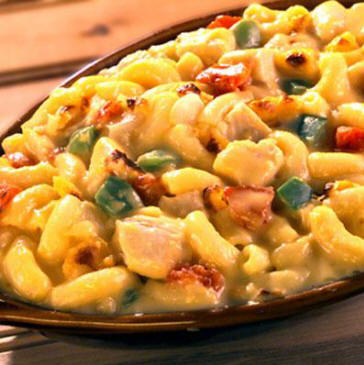 "Kansas City loves mac and cheese, and we're here to find out who's got the best recipe in town," says Lacey Spruce, co-founder of 11 Creative, which is hosting the event. "With a huge variety of gourmet, chef-inspired twists on your childhood favorite, this is not an event to miss!"
Tickets will be going fast to this Thunderdome of Tillamook. We'd suggest ordering your tickets today.
WHAT: Kansas City Mac & Cheese Festival
WHERE: Berkley Riverfront, 1298 Riverfront Rd., Kansas City
WHEN: Saturday, October 19
Session 1: 12:30 – 3:30 p.m. (Early Entry at 12 p.m.)
Session 2: 4:30 – 7:30 p.m. (Early Entry at 4 p.m.)
BUY TICKETS: http://kcmacandcheesefest.com