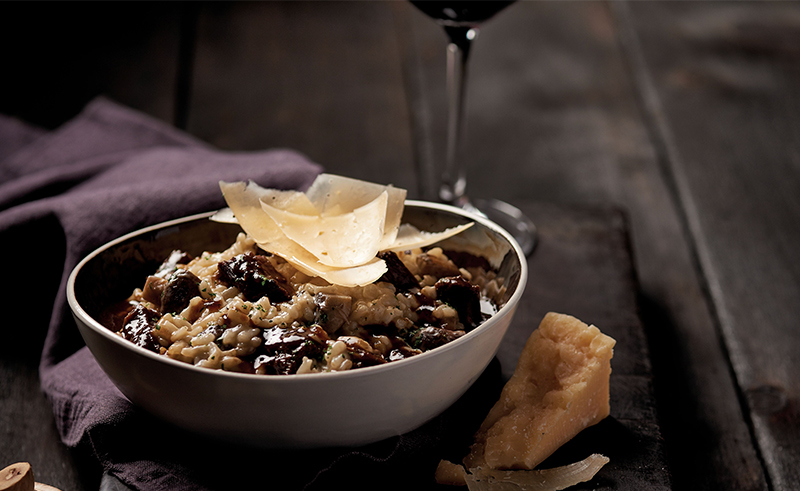 When Tim McEnery founded Cooper's Hawk Winery and Restaurants in 2005, he wanted to bring the Napa Valley tasting room to the Midwest, and that's just what you get when you walk into the Midwest winery's newest location in Lee's Summit. 
The winery/restaurant has an extensive wine list with a wide selection of Cooper's Hawk-made sparkling, white, rosé, and red wines. While there's likely a wine suitable for just about anyone's palate on the menu, the winery also has cocktail selections for those non-wine drinkers.
With so many options on the wine menu to choose from, it can be hard to pick just one. Luckily, Cooper's Hawk offers a variety of curated tasting menus of seven to eight wines at the tasting room bar. Or you can order a new wine that pairs with your favorite meal—menu options include pastas, beef, pork, and chicken entrées, plus seafood, salads, hamburgers, and sandwiches. 
Cooper's Hawk created its wine menu first, and the food menu was designed to bring out the best flavors in each wine on the list. Our advice? Try to pan-roasted barramundi with the unoaked chardonnay, the gnocchi carbonara with the lux pinot noir, or the red wine-braised short ribs with lux cabernet sauvignon. 
Want a taste of all of those? Contact the restaurant for a curated wine and food pairing experience. It's perfect for date night or a hosted dinner with family and friends.
After you've found your favorite wine on the menu, you can purchase a bottle from the tasting room shop. McEnery's goal with Cooper's Hawk is to make wine more accessible to all, so many Cooper's Hawk wines are under $20 a bottle.
The Lee's Summit location opens on August 1, at 540 NW Chipman Road. Or visit the original Kansas City Cooper's Hawk on the Plaza at 4686 Broadway.