Get ready for holiday hustle and bustle! It's looming on the horizon. And even though things will look a bit (or a lot) different this year, certain holiday traditions should remain—like serving your family's favorite holiday foods. No matter your revised holiday plans, you have plenty of time to transform your kitchen to ensure you don't go crazy in the craze of the season, says Kristen Christian of Bee Organized.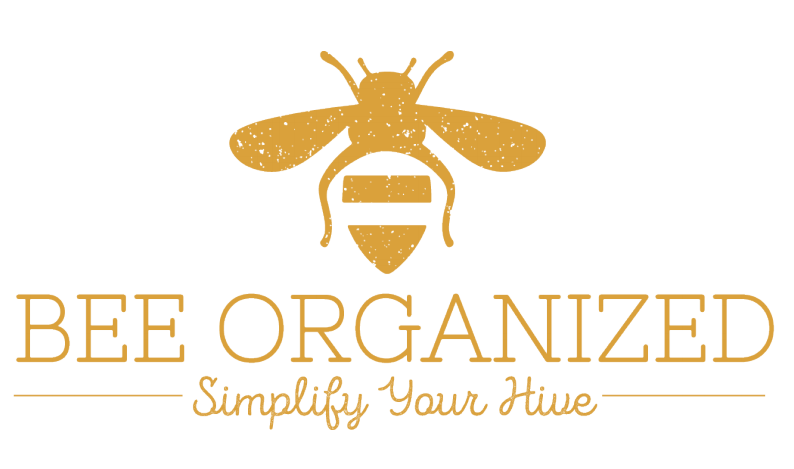 She says purging, sorting, and organizing these seven areas of your kitchen will help you dole out holiday nosh and nibbles without any of the usual stress, panic, and mess: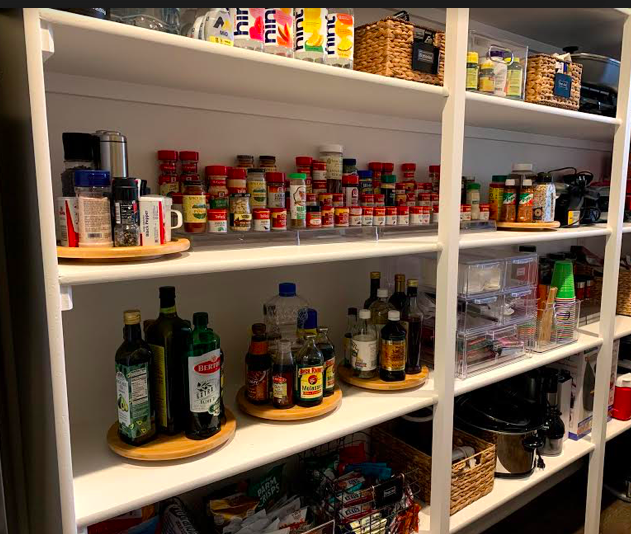 1) Spices
Just like in our closets, we only use 20 percent of our spices  80 percent of the time. (Think about that cream of tartar that has been sitting in your spice cabinet since your college-age kid was making playdough!) First order of business here is to purge, purge, purge.
While spices never really expire, over time the flavor and potency wanes. Hmm, maybe that is why your pumpkin pie never tastes quite like Aunt Betty's? Replace expired spices and alphabetize the remaining for speedy access. By simplifying your spices, you can confidently don that apron and get cooking with ease and efficiency! Now where is that allspice?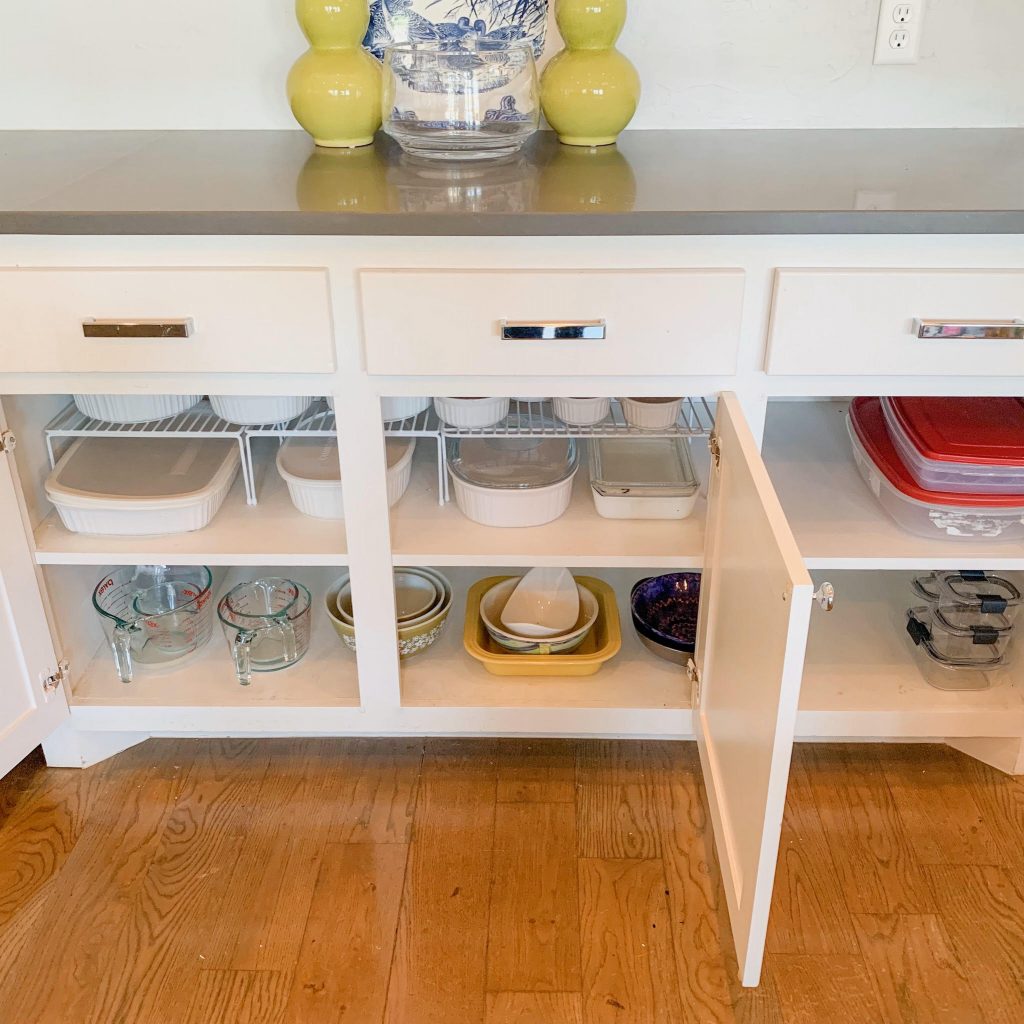 2) Food Storage Containers
Halloween is over so let's muscle up and tackle the horrors lurking in that food storage container drawer! The scary mishmash of spaghetti-stained plastic containers with no lids and/or lids with no container is enough to scare anyone!
The first order of business? Completely clear out the space where these monsters live. As you are clearing out, pitch anything that you would be embarrassed using to send leftover gravy home with Aunt Madge. (And, naturally, pitch anything that doesn't have a matching lid.) The next step is to be honest with yourself on exactly how many food storage containers you really need. We often find clients who have enough containers to outfit the carryout needs of several of their favorite restaurants. Bottom line: limit the unneeded and the extra. One of our favorite ways of simplifying food containers is purchasing matching glass containers that stack, snap closed, and are even dishwasher and microwave safe!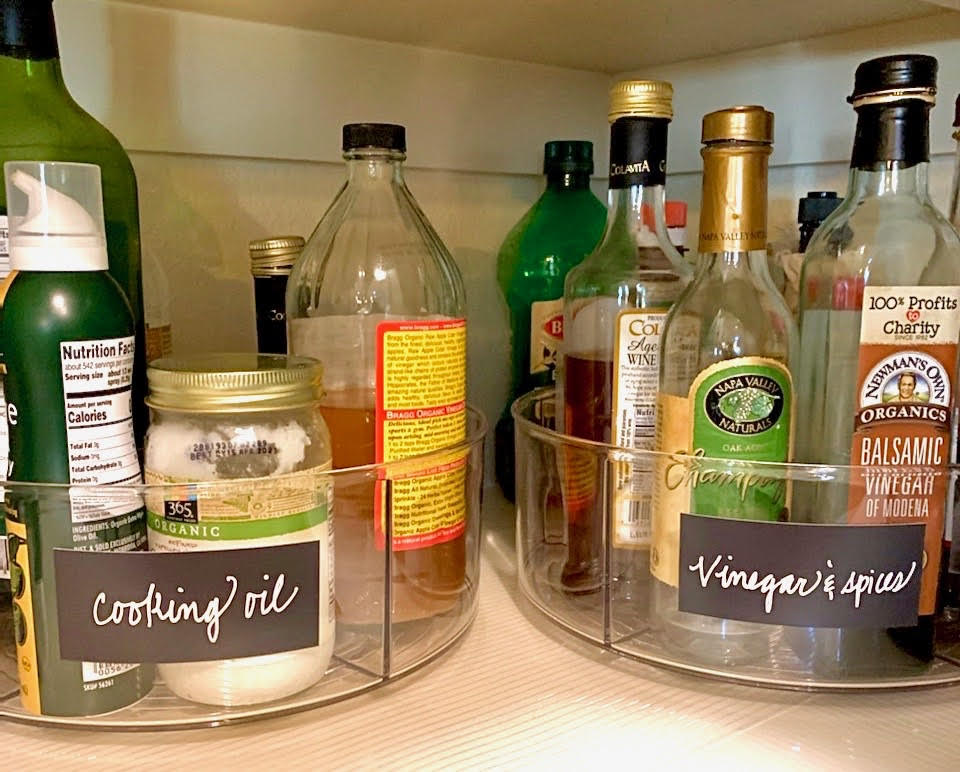 3) Baking Supplies
Before gingerbread wafts through the house, do yourself a favor and take a moment to get your baking supplies in order. Often, we find clients with rock hard brown sugar and multiple bottles of almost empty vanilla extract strewn about in multiple places throughout the kitchen. Baking is an art and you deserve to have the right tools in the right place in order to create! Gather all of your baking supplies and put likes with likes. Once you have all of your supplies in order, purge everything else—the unneeded, expired and likely used items. (Why did I buy almond paste anyway?)
Keep it simple this year and use up what you have. Corral all of your baking supplies in one spot or basket so that when the baking frenzy begins you are calm, cool, and collected (unlike that gingerbread man in the oven).
4) Serving Platters and Utensils
Can't find Grandma's turkey platter or that cute little deviled-egg tray you've never used? Many times clients cannot keep track of their serving pieces because they are housed all around the house—from under the bed to shoved in the attic. We gently remind you that if you have to go hunting for things, you will end up forgetting about them or using something at hand. Assess your serving pieces inventory and determine if what you have meets your needs.
A great tip is to use simple and neutral stacking pieces that can be dressed up or dressed down and can be easily stacked together and stored.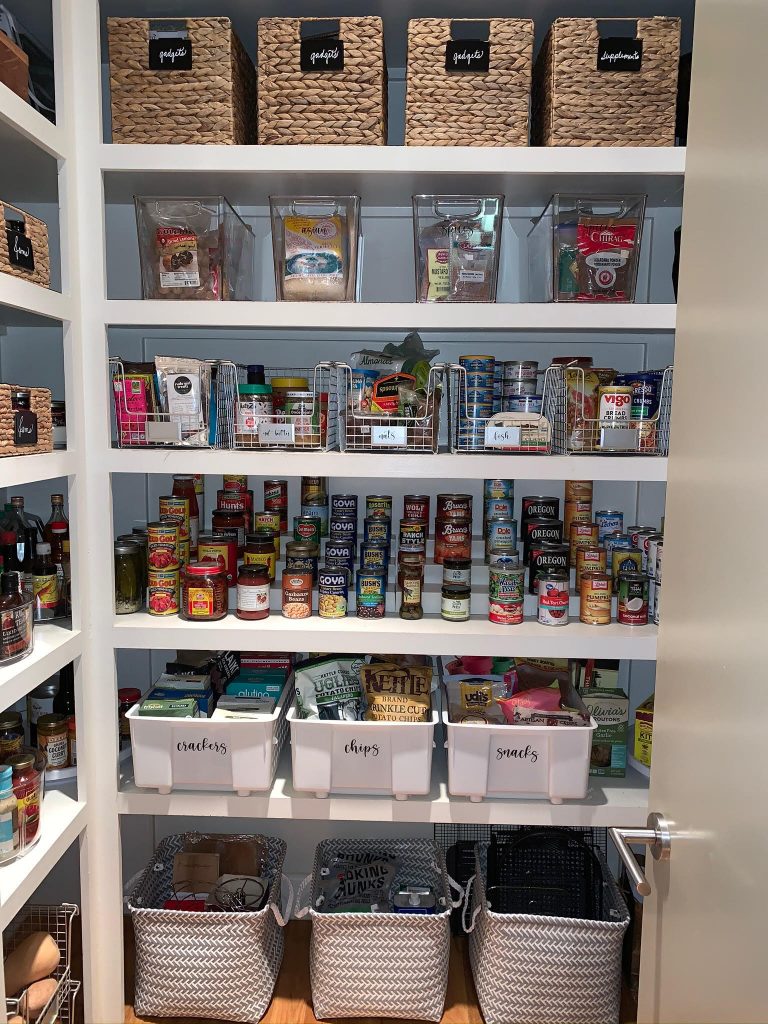 5) Pantry Staples
If your pantry looks more like Santa's workshop after the elves have had their holiday party, you may need a little help! Keeping your pantry and cupboards organized and well stocked is a sure fire way to eliminate some stress—especially before guests arrive. You know your traditional recipes, so peruse your pantry now to make sure you have the necessities available and visible. Yes, visibility is key in the pantry! When you can't find what you need you are likely to buy what you already have—adding unneeded dollars to your grocery bill.
The other tragedy of unseen pantry items is that they usually expire before they are found and tossed. (Your wallet just screamed ouch!) We encourage clients to use "stadium seating" for cans and jars so you can see everything at a quick glance. Plus, by choosing one or two go-to appetizer recipes to repeat throughout the season really streamlines planning, shopping, and preparing!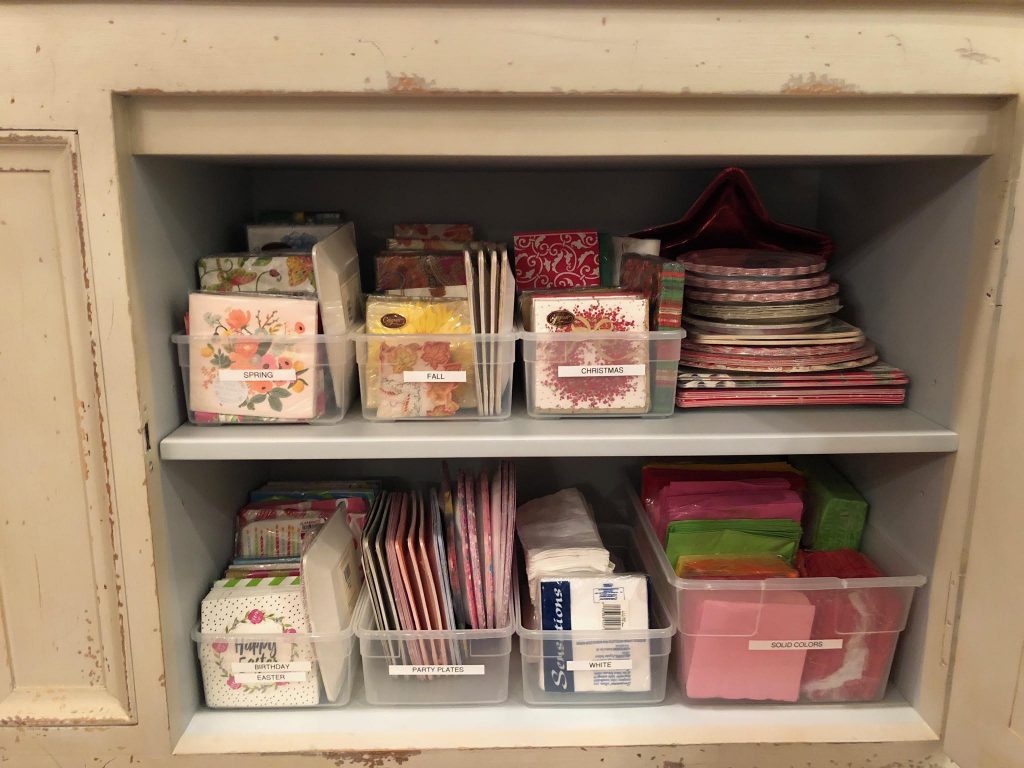 6) Kitchen Linens
From crisp white tablecloths to plaid napkins and oodles of fancy hand towels, the collection can outgrow any linen closet! Roll up your sleeves and take a dose of truth serum. Honestly, when was the last time you used all of this dry clean only stuff?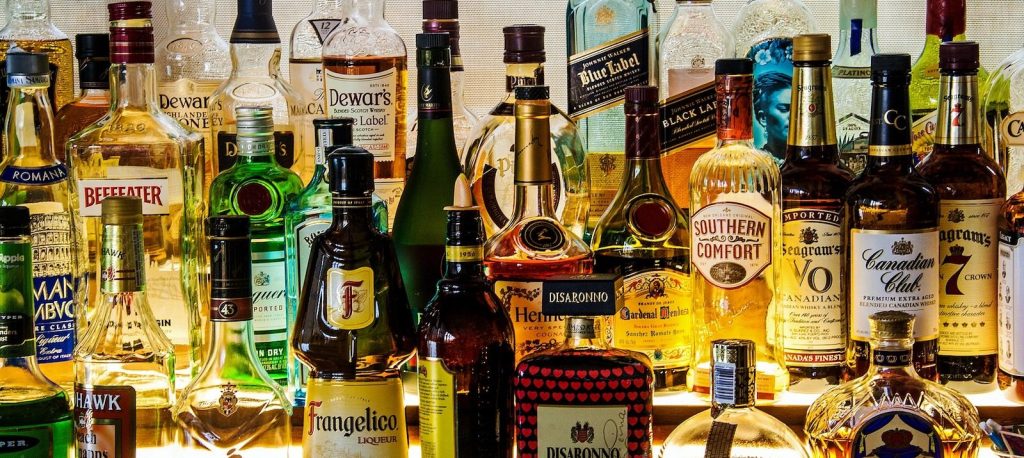 7) Spirits & Mixers
Before we can pop some bubbly and raise a glass, we need to spend a little time making sure we have what we need and where we need it. This is, after all, a very important category. Lots of money is wasted on fancy mixes and embellishments that barely get used. Precious storage real estate can get hogged by old bottles of vermouth and peach schnapps that no one has touched in decades.
Simplify the selections in your bar area now. Here's a tip: offer a signature cocktail in the same glass you serve wine or water can make shopping, prep, and clean up a breeze the next morning! (Oh, and forget those annoying wine glass charms. Nobody remembers which is theirs. Better to be Covid cautious and use a Sharpie to write names on glass! We promise it comes right off!)
The holidays are for family, food and celebrating our blessings. With a small amount of organizational prep, you can relax and enjoy this special time. If you find yourself overwhelmed and need a gentle nudge in the right direction, call the Bees of Bee Organized to help create customized and sustainable organizing solutions in your kitchen and beyond!