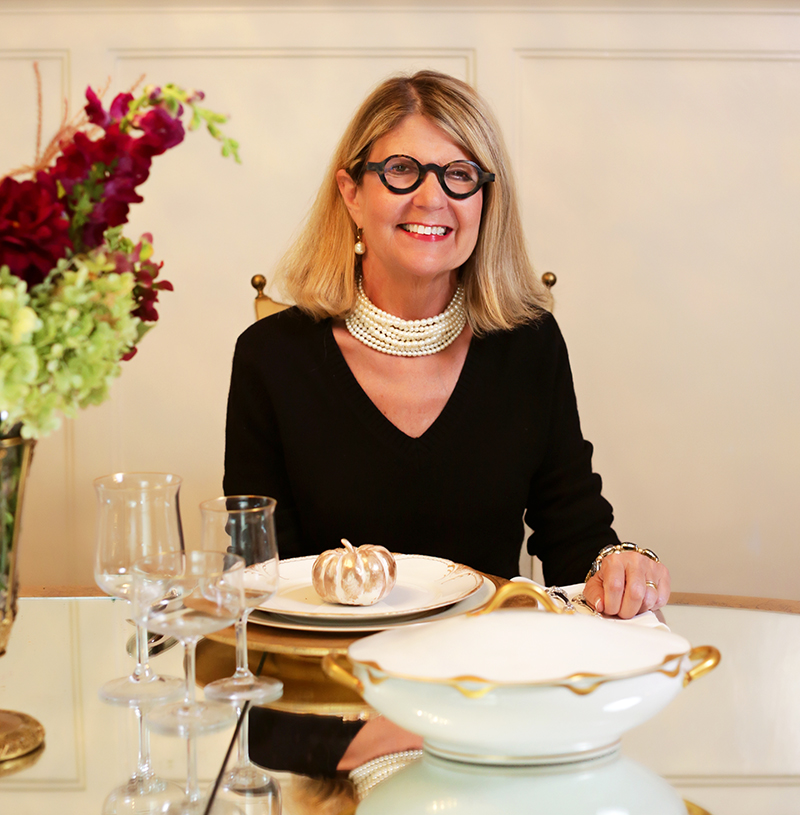 The Thanksgiving planning season is upon us, and the good news is—not to diminish the positive energy of all the divine people who are hosting—it's not your turn to host. You may not be tasked with the duties of opening your home for a holiday feast, but you still have work to do. If you're not vaccinated and you care about being with people for Thanksgiving, this is the time to get 'er done. Here are some other tips for being a dreamy Thanksgiving guest.
Reply Snappily
So many of your host's logistical decisions hinge on the number of people they will be feeding. Sometimes just one person can mean the difference between renting an extra table or not. So if you've been invited somewhere, be a darling and let the inviter know as soon as you can whether you are able to come. Even if you can't give them a definite answer, acknowledge the invitation, and explain why you're a maybe. If you're not vaccinated and don't intend to be, this is also the time to let your host know that.
Bringing It
You'll also, of course, want to offer to bring something. Take this opportunity to let your host know if you are gluten-free, vegan, or have food allergies or other restrictions, and offer to bring a dish that meets them.
"Can I bring something?" can sound like you'd really rather not bring anything. Your offer feels more sincere if you cite something specific. "I'd love to bring some stuffed mushrooms (email me for this recipe or any others mentioned herein), or, if you have the appies covered I can bring dressing, or mashed potatoes, or green beans with fried shallots or roasted Brussels sprouts or creamed spinach casserole." That's a lot of options, probably too many, but it's my way of offering up all the time-honored Thanksgiving recipes I can send you.
If you're not a cook—absolutely no shame in that—you could say "there's this terrific bakery on my way home from work. Could I pick up some bread or a pie?"
If you want to be truly angelic, text the host the day before and ask if you can bring ice or cocktail napkins or folding chairs or a supply of plastic containers to send people home with leftovers—the things people forget they need until the last minute.
Share Your Heritage
Most people love to try a new dish. If your host has all their bases covered for traditional Thanksgiving dishes, offer to bring something from your own unique heritage, or to honor someone else's. My stepdad's first wife was Polish, so he and my mom always had kielbasa on the table at Thanksgiving, to remember her. My friend Paula Barba, who is Italian, makes delicious Italian biscotti cookies and brings them to every holiday event. (She has shared her Nana's recipe! Email me.) When I worked for Hallmark, a Nigerian co-worker brought West African jollof rice to a departmental Thanksgiving celebration. I've never forgotten how delicious it was. I've thought of making if for Thanksgiving, but it would be difficult to convince my family that I'm West African. I should just make it anyway, because it would be a lively addition to any Thanksgiving smorgasbord.
Make It at Home
Call ahead to ascertain freezer, fridge, oven, or burner space if you're bringing something that needs to be served icy cold or piping hot. Whatever you bring, prepare everything, and I mean everything, at home, and tote with you all the items you will need to serve the dish. It's nice not to have to ask your host to borrow their own serving pieces when they might not have any to spare. Also, remember to take home your dishes and utensils at the end of the night so your host doesn't have to hunt you down to return them. If your host is young and still setting up their household, consider leaving your serving dish as a gift.
Don't Forget the Wine
Bringing a bottle of wine to Thanksgiving is de rigueur. White burgundy, chardonnay, beaujolais and pinot noir all taste scrumptious with a turkey dinner. If you bring white wine or Champagne, make sure it's chilled, but never expect that your bottle be opened. For bonus points, bring a bottle of chilled sparkling apple cider for the kids and nondrinkers. For even more bonus points, a bottle too good for the hordes can be pressed covertly into the host's hands with a sotto voce "this is for your weekend."
Stay Outta the Kitchen Unless You're Working
On Thanksgiving, your host's kitchen will be a busy, focused place. Offer your help, but if your host declines, don't take it as an invitation to stand in front of the sink and chat. If you are given a kitchen task, clean up after yourself when you've finished, then repair to another room, but not before offering to freshen the host's drink.
Say Nice Things
Don't be one of those guests who arrive and leave without saying a single complimentary or encouraging thing. Your host has worked hard and a simple "your house looks great" or "what a pretty table" will go a long way in showing your appreciation. Compliments about the food should be scattered far and wide; remember there are probably several around the table who contributed to the meal. Make a point to comment favorably on the turkey; no dish provokes more anxiety for the host. I remember one of the many Thanksgivings my mother hosted. When she commented that the turkey she'd roasted was dry, my great aunt agreed with her. Not helpful.
Stay Engaged in the Event
The very best thing you can do for your host is to show up on time—do not arrive early, not even five minutes so; nothing drives hosts crazier—and in a great mood. Put your phone away and be ready to meet the other guests more than halfway in starting up a conversation. Pay particular attention to newcomers and those who are there on their own.
Good conversation is the essence of any enjoyable party, and if you can add energy and sizzle to the talk, you will be a sought-after guest at many gatherings, not just Thanksgiving. But avoid discussing politics and religion. That can only lead to trouble and, worse, boredom. There are loads of other things to talk about.
---
Fresh, Four-Ingredient Cranberry Relish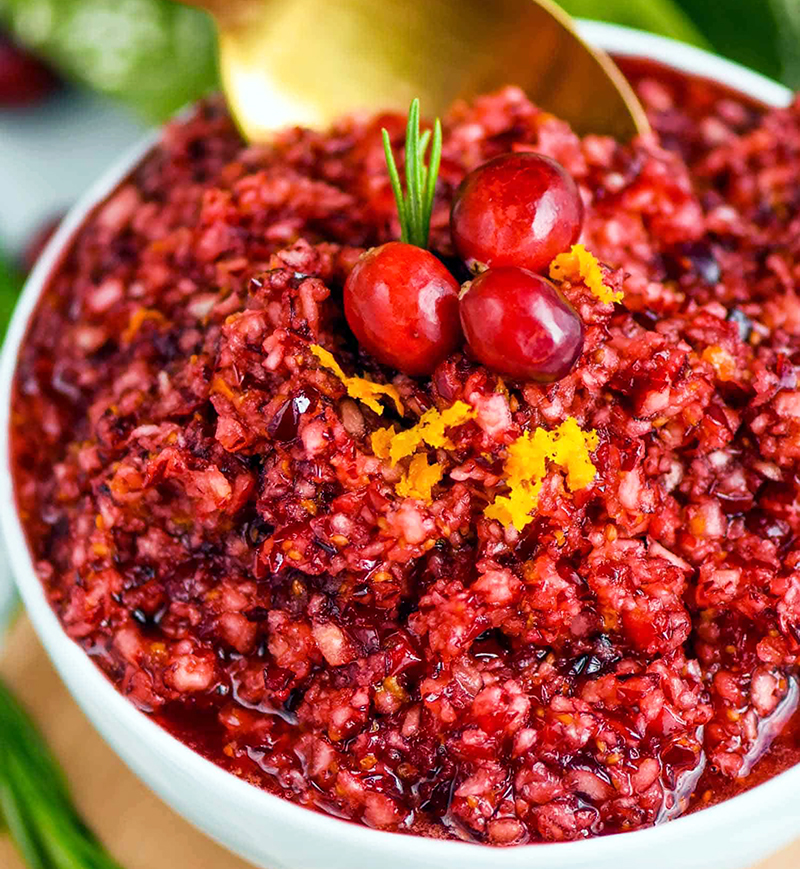 This tart and sweet cranberry relish is much more refreshing than cooked cranberry sauce, and it tastes wonderful on turkey sandwiches. You'll definitely need a food processor, not a blender, for this.
Cranberry Relish
1 bag fresh cranberries
1 whole navel orange, skin included, washed, and cut into chunks

1/2

cup shelled pecans

1/2

cup mild honey, such as clover
Place all the ingredients in a food processor and pulse, then blend until you have a uniform, very finely chopped mixture with a crunchy texture. Chill until ready to serve.
---
Email me with your entertaining questions, dilemmas, or triumphs at mjackson@inkansascity.com