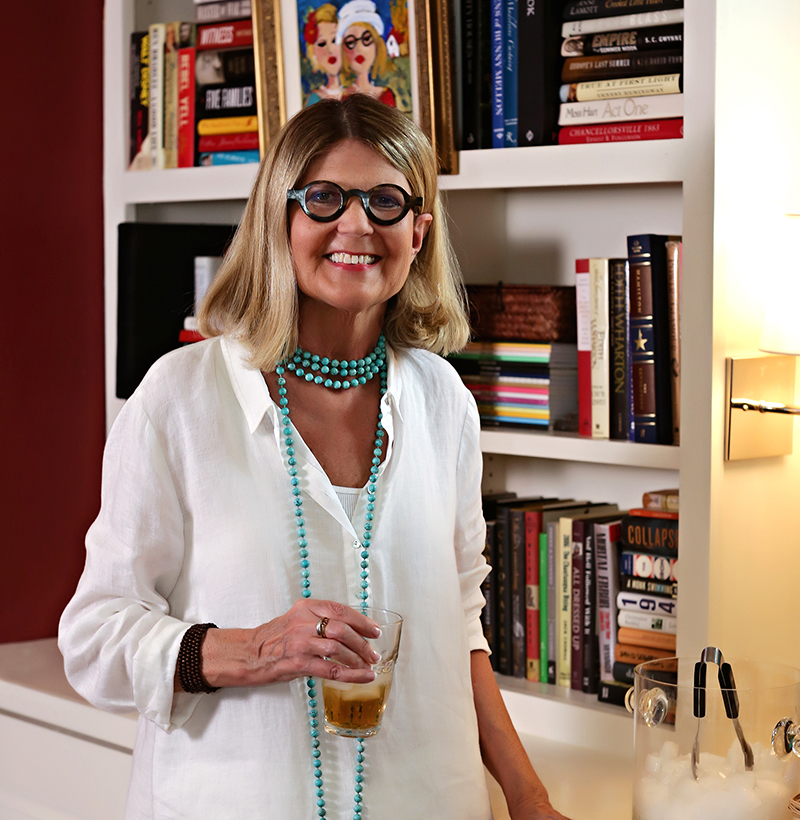 It's wedding season, and here comes … lots and lots of brides. Isn't it marvelous that people can actually have big weddings again? I remember being a new bride, enchanted at the thought of inviting people over for drinks and dinner, putting to use all our shiny new gifts. But there were things I had to learn the hard way. Here, then, are my most valuable "learnings" (as we used to say at Hallmark) about hosting parties. If you're a regular reader of this column: first, bless you and your progeny and secondly, be forewarned some of what follows might sound familiar. But repetition is the mother of learning, right?
#1. Comparison is The Thief of Joy
That wisdom, attributed to Teddy Roosevelt, is so relevant for those of us who want to have our friends over. There will always be someone with a nicer house, a newer kitchen, better culinary skills. Don't measure yourself against others, focus on what you do have, and build your party on that. All you really need are working bathrooms, a dining table, and a decent sound system.
#2. What Matters Most is That You are Relaxed
My friend and fellow writer Steven Stolman says "control freaks have terrible parties." It's so true! Once guests arrive, relax, remember how much people appreciate being invited to your home, and let nothing "harsh your mellow," as the kids say. If you are having a great time, your people will, too.
#3 The Best Way to Relax is to Have as Much Done as Possible in Advance
I feel so much better if, when the doorbell rings, I have everything ready and my kitchen counters freshly windexed. Bonus points for having an empty dishwasher. (Who's the control freak now?) Being organized takes planning.
You're only as good as your lists. I start with my menu — even if I'm only serving drinks and snacks—from that, I make grocery and liquor-store lists, and, most importantly, a detailed to-do list that will evolve as party day unfolds. I try not to go down any bunny trails not related to the party until I have everything checked off on my to-do list.
Then I have guests help me with easy, last-minute things, like julienning basil or grating Parmesan.
#4 A Good Party is Not About The Food
You want to serve food that tastes and looks delicious, but the fare should be secondary to the feeling of hospitality you create (more in learning No. 5).
Don't feel you need to do anything startlingly nouvelle or original. For a dinner party of more than four, I find it's best to make—rather than an entrée and several fussy sides—a big, idiotproof, make-ahead pot of something yummy you serve over rice or noodles. Email me for my Shrimp Caneel with Creamy Lemon Rice recipe (adapted from Beyond Parsley), the perfect summer dinner party main course. I'll also throw in my Spaghetti and Meatballs for a Crowd, excellent for the cooler months.
Make it a communal event. Ask guests to bring an appie or salad or dessert while you make the main course. You could also do a taco night or build-your-own pizza party (Trader Joe's has awesome fresh dough!); assign ingredients/toppings to the guests. Email me for handy lists of taco ingredients and pizza toppings.
Or don't cook at all. It's perfectly fine to serve store-bought, restaurant-bought, or to call a caterer.
#5 The Sense of Hospitality You Create is More Important Than Having a Redone Kitchen or New Patio Furniture
Greet your guests with robust enthusiasm, even if you saw them that afternoon. Enthusiasm really is contagious, and it sets a joyous tone for the whole gathering. Plop drinks in the hands of new arrivals; introduce people around.
Be bold with your guest list. Invite people from different groups. I'm always astonished at how quickly people find common ground.
You also create a hospitable atmosphere by having good smells, cozy lighting, and wonderful music. Read on.
#6 Olfactory Sense is The Sense Most Connected to Memory and Emotion, So Make Your House Smell Divine
It's marvelous to have something delicious-smelling like bread or brownies baking in the oven when guests arrive, but that's not always possible when you're doing make-ahead food. I love scented candles and deploy them everywhere except the kitchen and dining room. Some of the heavy floral ones can be nauseating, though, so I test a new scent before burning it for company.
My friend Ursula Terrasi of Terrasi Living on the Plaza has developed a dreamy candle line called Sempre Beve. Her Limoncello scent is my absolute favorite for summer. I also like Mixture and Pickwick candles; all three brands are made locally.
#7 The Right Lighting Can Work Magic in Your Home
When I first started entertaining, I would light up my house like a surgical suite. Gradually I learned low, romantic lighting makes my house look better, as well as me and my guests.
Put everything possible on a dimmer switch. If you don't have dimmers, turn off your overhead lights, and put 15 watt (or LED equivalent) bulbs in all your lamps. You will like how your rooms look. In my column last month, "Gay Guys Really Do Have the Best Parties," you'll find very specific Smart Home lighting tips from my friend and master party planner, Dan Nilsen.
You can never have too many candles, especially on your table during a dinner party.
#8 Music Adds Energy to Any Gathering
It's so easy to have music at your party, especially if you have Alexa, Apple Music, Spotify or Pandora. If you don't know how to stream music in your home, go find a 12-year-old (like, literally!) to set you up. As the 12-year-old will tell you, any streaming service can create a station for you based on one artist you particularly like.
Everyone thinks they personally have the best taste in music, and I am no exception. For parties I especially like Ray Charles, Charlie Parker, Billie Holiday, Louis Armstrong, and, not that incongruously, the soundtrack to Big Little Lies, Season 1. You never want the music so loud it drowns out conversation.
Live music trumps everything. If you have budget for it—and a tuned piano—hire a piano player. A solo jazz guitarist is also a great option; all they need is a chair and an electrical outlet, and they're in business.
#9 Fresh Flowers: More is More!
A vase full of fresh blooms can make even the humblest room come alive. If you have means for it, call Chuck Matney at The Little Flower Shop, Studio Dan Meiners, or Trapp & Co.
My favorite source for budget flowers is Trader Joe's. They get fresh product in every morning, and you can call them and reserve flowers in advance. Or clip some greenery from your yard. Greenery in a vase can be just as pretty as flowers.
#10 Accept That You Will Have a Fight With Your Spouse The Day of The Party
Pretty much every couple I know squabbles while getting ready for a party; but we all get over it and move on. It's worth the strife because having a party is really fun. Keep your eyes on the prize.
---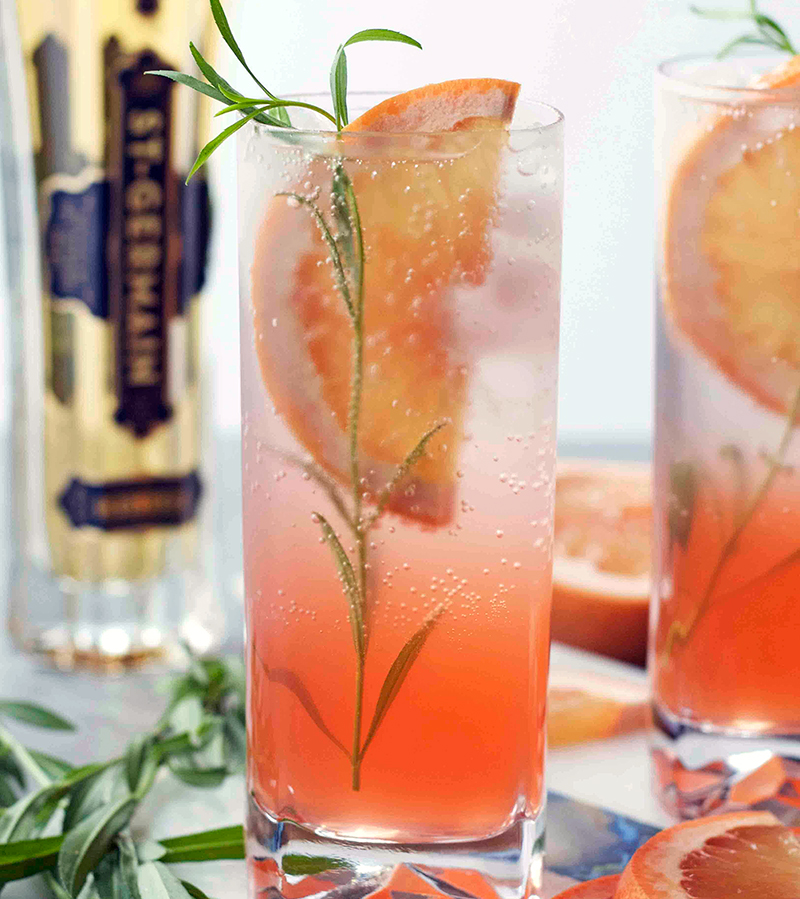 The Perfect Summer Party Drink
My friend Bess Kerr Eickhorst gave me this recipe, which brings together tart and sweet, floral, and fruity. The recipe serves two, but you can make and refrigerate batches of the first three ingredients ahead of time. Then all you need to do is add the prosecco and garnish to each individual drink.
The Gemini Cocktail
4 ounces fresh grapefruit juice, strained
3 ounces St-Germain elderberry liqueur
2 ounces vodka
Ice cubes
Prosecco
Grapefruit slices or rind twists
Tarragon (optional)
Mix grapefruit juice, St-Germain, vodka, and ice in a cocktail shaker. Shake and strain into 2 chilled glasses. Top with prosecco. Serve each with a grapefruit slice or twist and a sprig of tarragon.
---
Email me with your entertaining questions, dilemmas, or triumphs at mjackson@inkansascity.com