Well, it's official. Fall is here. And not just because the calendar says so either. The rules are simple: if the temperature falls below 60 degrees even one time, it's pumpkin-spice-everything season—and that includes pumpkin-esque beers.
We asked our friends at Mike's Wine and Spirits to give us a smattering of Midwest-friendly fall beers that need to be on your radar including—you guessed it!—pumpkin beers. As beer manager Jeremy Morton us, "You would out of your gourd damn mind if you didn't try these."

5. MAMOOT
Logboat Brewing Co., Columbia, Missouri
4% ABV | Available in 6-pack cans | $7.99 on sale in Sept. (Reg. $9.99)
"Last, but definitely not least. This mild brown ale is very light bodied—and I'll say it again for the people in the back—it is great to sip on anytime of year. It holds a strong roasted note on the end and stands up next to all of the other fall beers just fine.
Blindfolded, you would fool me that this brew checks in at just 4 percent ABV. Why? Because it's spilling with flavor. It's hard to make a beer this flavorful and this low in alcohol, but by golly they did it. Why we also love this beer? It's in cans! Traditionally, everyone reaches for bottles, but it's 2020 people and cans are a better vessel for beer—for the conservation of the beer itself and better for the environment."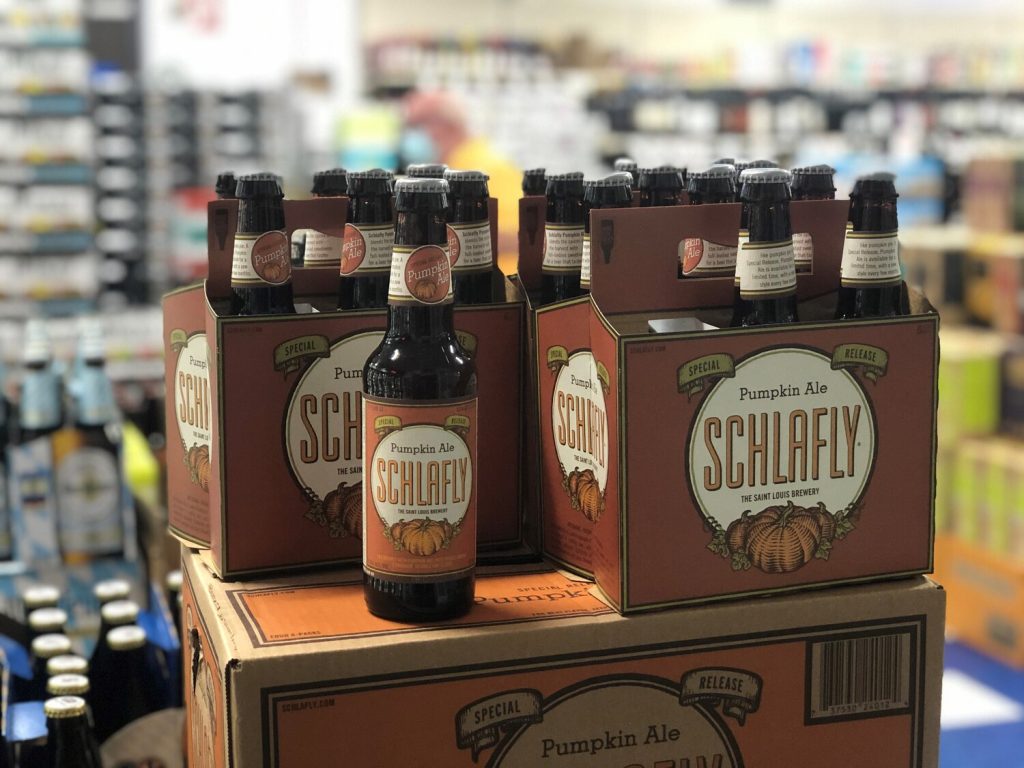 4. PUMPKIN ALE
Schlafly, St. Louis, Missouri
8% ABV | Available in 6-pack bottles | $10.99
"One of the most popular pumpkin beers of the season. This is for the people who want a well-balanced pumpkin beer without anything too wild and crazy. It's fall y'all, and this brew is dancing with all of the fall flavors you're craving.

3. OCTOBERFEST
Free State Brewing, Lawrence, Kansas
5.4% ABV | Available in 6-pack bottles | $9.99
"Being only the second specialty beer Free State ever brewed, it quickly became one of their most popular. With a touch of sweetness and very little hop presence, this is an easy drinking lager that continually receives the highest ratings in the country each year."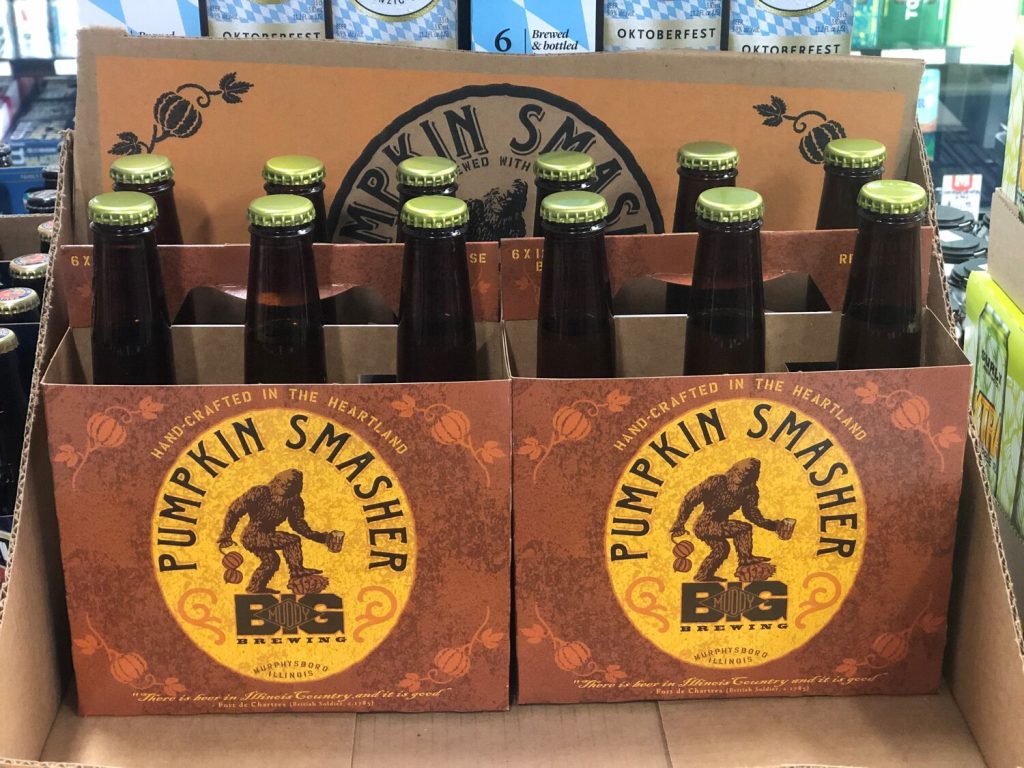 2. PUMPKIN SMASHER
Big Muddy Brewing, Murphysboro, Illinois
6% ABV | Available in 6-pack bottles | $9.99
"It has big foot smashing a pumpkin on the label. While I know you're not supposed to judge a book by its cover—how can you say no?! The brew offers hints of natural cinnamon and nutmeg making it the perfect choice for someone who wants to dabble in a six-pack of pumpkin beer for the season just so they can say they did. You won't get burned out on the flavors with this one."

1. FESTBIER Vienna-Style Lager
KC Bier Co., Kansas City, Missouri
5.5% ABV | Available in 6-pack bottles | $10.99
"It's pretty cool to have a brewery local to Kansas City that specializes in authentic German-style beers using traditional ingredients and brewing methods. To say they know what they're doing when it comes to Festbier is an understatement. This brew is reddish gold in color and brewed with 100 percent imported Vienna and Pilsner malts. It's a touch dryer than Free State's Octoberfest and boasts a crisp, clean finish."