Sponsored content: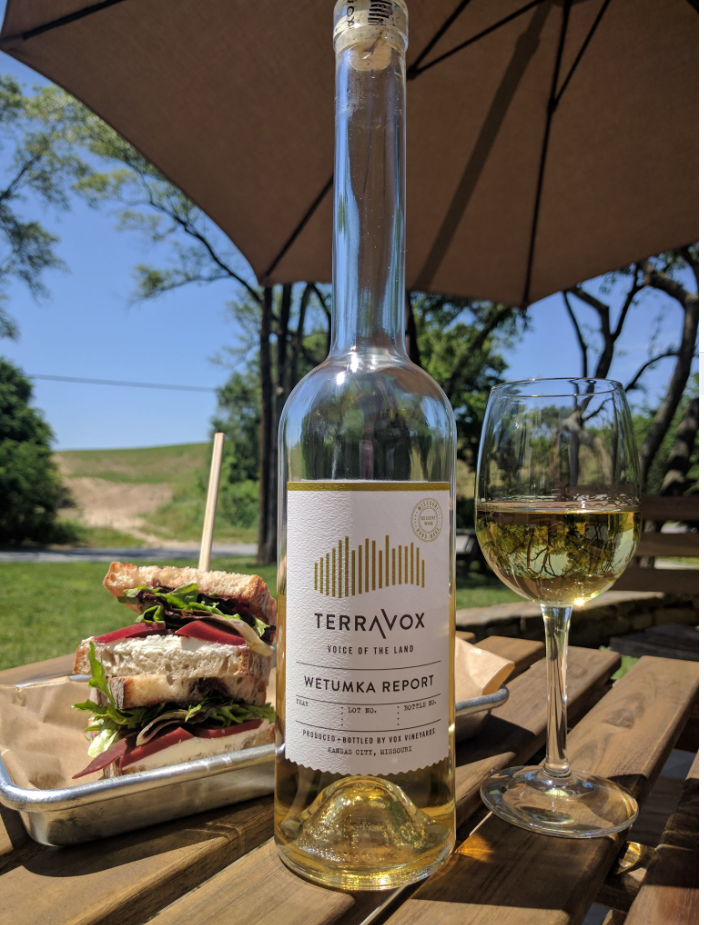 Although Vox Vineyards doesn't have an on-site tasting room (they share tasting space with Green Dirt Farm in Weston), they're not alone in facing pandemic-related business challenges in addition to unexpected tasting room closures.
Curbside service seemed a natural next step, but Vox Vineyards founder Jerry Eisterhold didn't stop there. He tapped his experience as a full-time museum designer to create and install interactive tasting stations throughout the vineyard, complete with informative signage that includes grape details and tasting notes.
"We want people to learn about what we're growing and the Vox Vineyards difference while wandering in the open air," Eisterhold says. "It's gorgeous out there right now."

What makes Vox Vineyards different from other local wineries? They focus on reviving heritage grapes from the 1800s, resulting in unexpected and memorable wines.
"These are grapes that don't behave like the grapes people are used to," Eisterhold says. "They all have their own weird and wonderful flavor profiles."
Eisterhold's experience in museums opened his eyes to the rich history of Midwest heritage grapes. At the same time, he realized that genetic grape diversity was "underappreciated" in the area.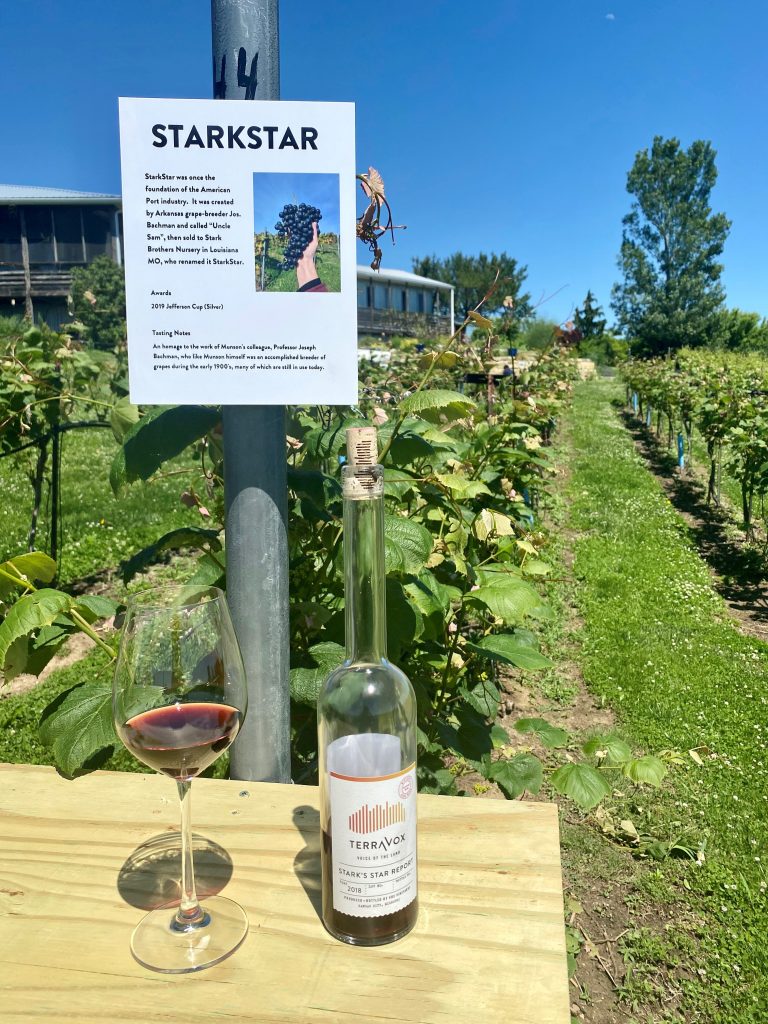 Since founding Vox Vineyards in 2015, Eisterhold has narrowed the focus from 60 varietals to around 40. He says the ultimate goal is 20 varietals, largely because of the work required to grow, harvest, and produce these grapes, which currently include varieties like Albania, Lomanto, and Wetumka.
"Putting all of that work into a five-case production is the same amount of work as a 500-case production," he says. "Economics are forcing us to get a little more rational."
Think of it like this: winemakers have worked with varietals like pinot and cabernet for centuries. Only a few years in, the Vox Vineyards team is still focused on learning and even testing grapes to truly understand their characteristics and other key details.
"Sometimes we do A/B experiments so that we can figure out the best way to draw out the potential that's in each of these grapes," Eisterhold says.
And that means that drinking Vox Vineyards wine is an exhilarating experience, a chance to expand and delight the palate. Wine club members don't just enjoy the locally produced wines, they can also provide feedback that may help guide future Vox Vineyards work.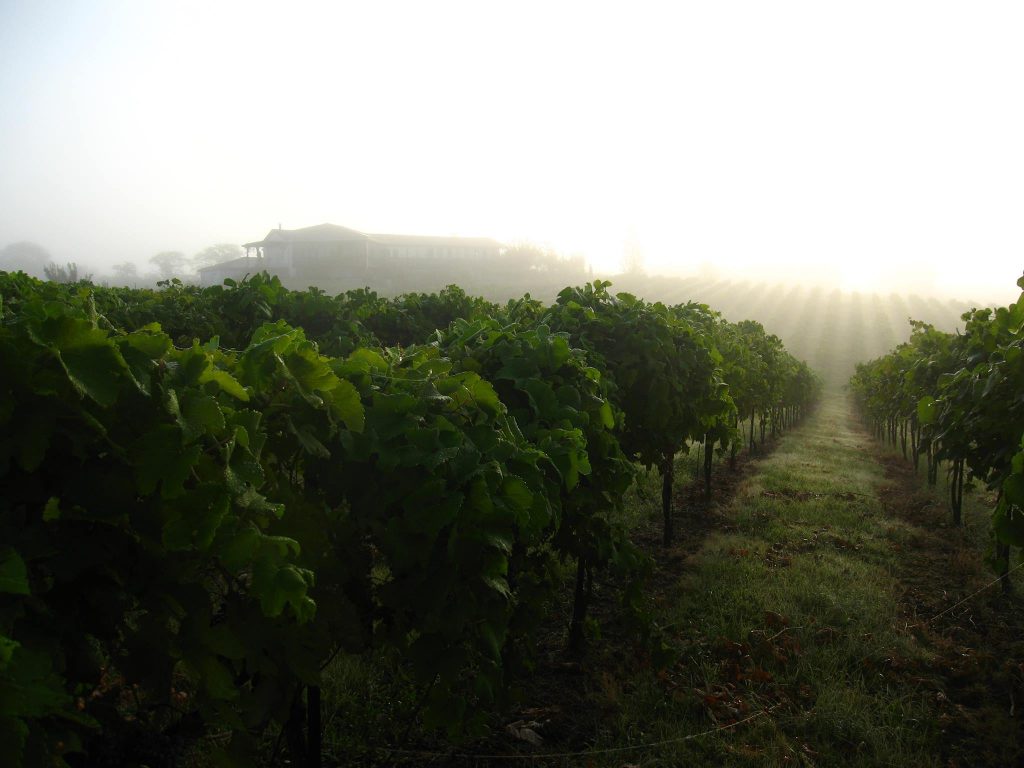 Vox Vineyards' commitment to reviving and showcasing heritage grapes hasn't just captured the imaginations of wine enthusiasts, but also of industry professionals near and far. Eisterhold says a French filmmaker stopped by the vineyard to record footage about the grapes. Eisterhold has also presented at the Smithsonian, part of an ongoing commitment to share information not only about food and wine, but also about the strong cultural story embodied in the fruit.
"While Missouri is gaining a reputation as a wine-producing state, few people know that it is well-suited for growing grapes," according to the Vox Vineyards website. "Prior to Prohibition, Missouri was the second largest wine-producing state (after New York). Geographically, it is ideally positioned at the convergence of the eastern woodlands, western plains, Ozark highlands and the Mississippi Delta. Boasting more ecological diversity than any other state, Missouri's ecological biomes created the perfect environment for the evolution and cultivation of diverse plants and animals."
Now that curbside service is available at Vox Vineyards, wine lovers are invited to visit the land and enjoy an outdoor adventure. Pack a picnic lunch to enjoy with your wine selections—a fresh, fruity 2018 Sunny Slope Rosé, perhaps, or the subtly sparkling 2018 Pét Nat, the only commercially available 100 percent varietal fine wine from an American grape. Then, take a stroll around the vineyard to learn more about the heritage grapes currently in production. If you're out of the area and can't make it to the vineyard in the coming weeks, online ordering is available with flat-rate shipping.
A summer wine tasting surrounded by the beauty of a thriving local vineyard? Life doesn't get much better than that. Plan your own Vox Vineyards adventure today.
This article was sponsored by Missouri Wines. To learn more visit, missouriwines.org.