Chocoholics, listen up. Pie connoisseurs, listen up. In fact, anybody with a sweet tooth—listen up!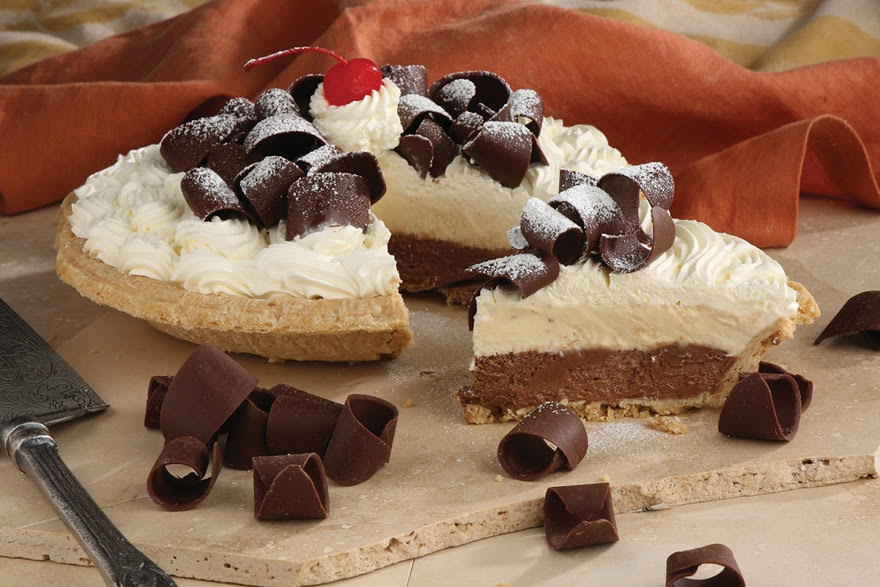 Everyone's favorite local pie purveyors Tippin's just announced they're bringing back their elusive Black Bottom Pie as December's Pie of the Month. 'Tis true. It's a favorite from Tippin's restaurant days, and it hasn't been offered in stores for years.
Not familiar with it? Here's a tasty, drool-worthy sneak peek: It's French Silk pie filling, covered with a layer of Bavarian Cream (yes, please!) and garnished with chocolate shavings, real whipped cream and topped with a maraschino cherry—all deliciously combined in Tippin's flaky pie shell. ($15)
If there isn't currently a stampede to HenHouse, there likely will be. You've been warned.