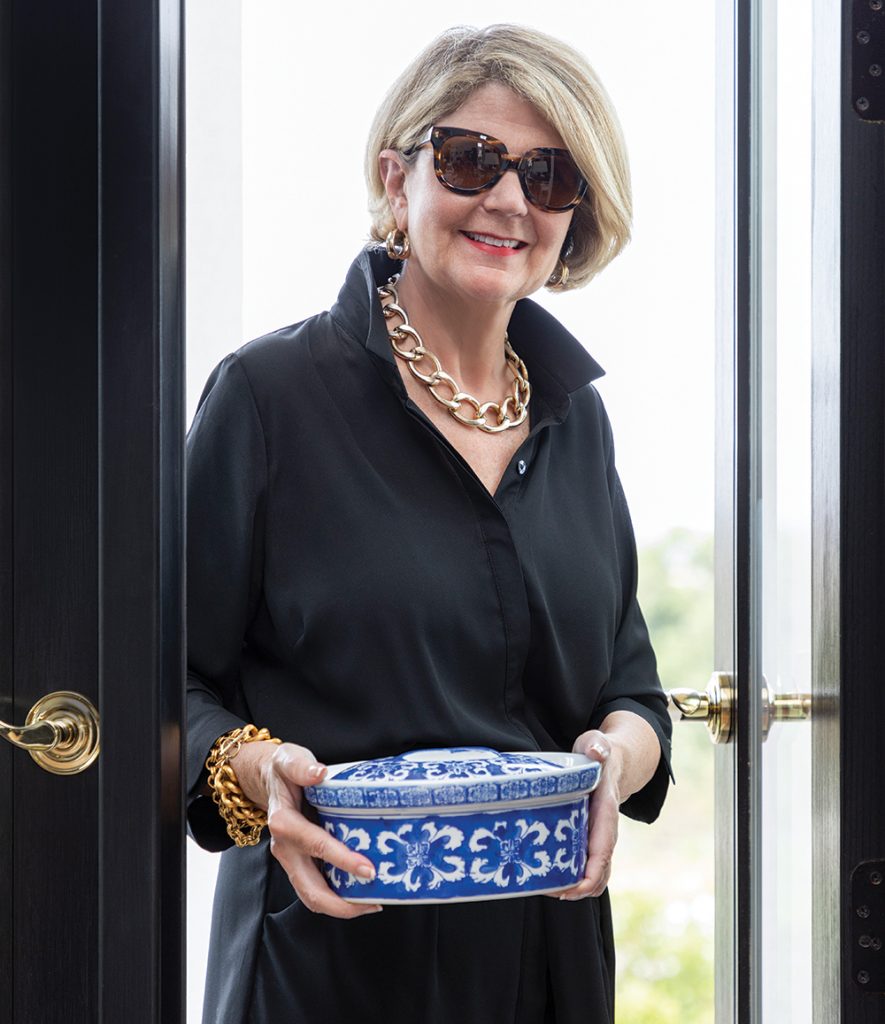 When the loved one of a friend dies, we often ask what we can do. Merrily offers guidance for how to let your bereaved friend know you really, really care.
My dear friend Bernie Ashcraft lost her father, Lindy Dona, in February. He was 91 and the most adorable man you've ever met. He loved life—especially wine, the opera, and Italian food—and Bernie and her family planned a funeral he would have loved to attend. In fact, I am pretty sure he was there.
I've never been to a more emotional funeral. I think it was so moving because every detail was specifically designed to celebrate the deceased. Bernie hired singers from the Kansas City Chorale to perform her dad's favorite arias, and arranged an honor guard from the U.S. Navy to commemorate his military service. His grandchildren spoke; there wasn't a dry eye in the room.
After the service, the family catered in Lindy's favorite pasta dishes, served delicious wines, and arranged for still more music, including an unforgettable moment: a gorgeous, live rendition of Peggy Lee's 60s-era hit Is That All There Is? It was Lindy's favorite song; the man adored a good, ironic joke.
Bernie and her family were heartbroken—still are—but planning this funeral provided a way, at least temporarily, to manage their sadness. The relevance of the services to Lindy's life made it easier for Bernie's friends to comfort her. Everyone felt like they knew him well.   
Sometimes it's hard to know how to comfort a friend who's had a loved one die. Here are some ways to be helpful.   
Listen, listen, listen
Never under any circumstances say "he is in a better place," or "at least she didn't suffer." You will not provide comfort, only trivialize the loss. In the direct aftermath of a death, your job as a friend is first to utter a heartfelt "I'm so sorry" then shut up and listen. Your bereaved friend may want you simply to listen to his or her expressions of shock or grief, or memories of the loved one. It's helpful to come prepared with a few positive memories of your own to share, if it seems appropriate within the conversation. This can be of particular value if your friend is preparing a eulogy.
Offer something specific
The most thoughtful thing you can do, other than listen, is help your friend prepare for the onslaught of condolence visitors and out-of-town family. You will likely hear nothing if you issue an empty "let me know if I can do anything to help." If you sincerely want to assist, offer something specific. The list of possibilities is endless. Volunteer for airport runs. Make your guest room available for visitors from out of town. Hire a maid service to spiff up your friend's house. Take her or him shopping for attractive funeral attire. Provide transportation to the service for elderly family members.
Never think that the bereaved are too grief-stricken to notice who attends to such duties. They notice.
The solace of the casserole dish
It's traditional to bring lovingly prepared food to the family of the deceased, which might be used for a potluck-style funeral repast, or could be held back for the family, who will need sustenance in the days ahead. A collection of excellent recipes can be found in Being Dead Is No Excuse: the Official Southern Ladies Guide to Hosting the Perfect Funeral, available on Amazon. It offers recipes for classics like "The Methodist Ladies' Chicken Lasagna Florentine" "The Ladies of St. James Cheese Straws" and "Mason-Dixon Curried Chicken Salad." I recommend you buy the book, but I'll email the recipes to you if you'd rather not. On page 34, I also have ideas for easy-to-freeze casseroles and meals that will provide comfort to grieving families. I'll send those, too, if you email me.
Host a dinner for out-of-towners
When my husband's sister Claudine died in 2012, a contingent of my St. Louis family came to Kansas City for the funeral, an enormous comfort to my husband and me. After the service, burial, post-funeral reception at a restaurant on the Plaza, and post-reception reception at our house, some dear friends hosted a casual pizza dinner for my family—the entire rowdy lot of us—at their home, an invitation deeply appreciated by all. This is the sort of gesture one never forgets.
I don't, by the way, recommend a restaurant for a post-funeral gathering, as they are not an ideal backdrop for the bursts of feeling that such occasions produce. Laughter through tears may be your favorite emotion, but better to display it in a private home than a public establishment.
Social media can be a good thing
Say what you will about Facebook and what a time-waster it is, but FB has helped me learn of many deaths about which I might not otherwise have known. When I lost my precious mom in 2012, I posted a link to her St. Louis Post Dispatch obituary on my Facebook page. I felt genuinely consoled by the empathetic comments that immediately popped up from people who don't know me well enough to send me a note through the post. And I was touched when a few friends shared the obit on their Facebook pages. I felt like it honored my mom's memory.
Always send a handwritten note when a true friend (as distinct from an FB friend) loses a loved one.
Bring it up
Sometimes people don't know what to say, so they say nothing. An "I was so sorry to hear of your loss" is always appropriate. My friends who have gone through the agony of losing a child would tell you they love to talk about their child, to hear his or her name spoken, to keep their baby's memory alive. But people tiptoe around the topic of the child, afraid to be hurtful. Never hesitate to share a positive memory, and let them know you would love to hear theirs.
---

Five Grief-Assuaging Foods
At sad times, food is love. Here are some dishes you easily can put together, and take to a grieving friend's house in their time of need. Most freeze beautifully, all have universal appeal. Consider including the serving dish as part of the package, so the bereaved needn't concern themselves with returning your stuff.
Spaghetti Pie.

I use the fabulous recipe from Beyond Parsley. Kids love the novelty of this dish (It's spaghetti! It's pie!) and its Italian flavor is popular with grown-ups, too.

King Ranch Chicken Casserole.

A rich and creamy Tex-Mex favorite that will fortify a family for at least a couple of meals.

Brisket with Prunes. Delicious served at room temperature, and can be eaten over the course of several days. Make this recipe or visit one of our area's fabulous barbecue establishments and buy a smoked brisket with sides.

A Spiral Ham and Potato Salad

. The ham is quick to procure and can be used in many ways, from hot dinners to sandwiches to casseroles.

Chocolate and Peanut Butter Globs

from Ina Garten's book, Foolproof.

 

If anything can stave off the tears (for a little while, anyway) it's these chewy, nutty hunks of chocolate heaven.
Email me for recipes!
---
Email me with your entertaining questions, dilemmas, or triumphs at mjackson@inkansascity.com