It's that time of year again—where everything is suddenly Chiefs red, including a variety of tasty fare from local eateries. You want red milk and cookies—or red tacos and whiskey? We've got the 411 on what to serve this Sunday.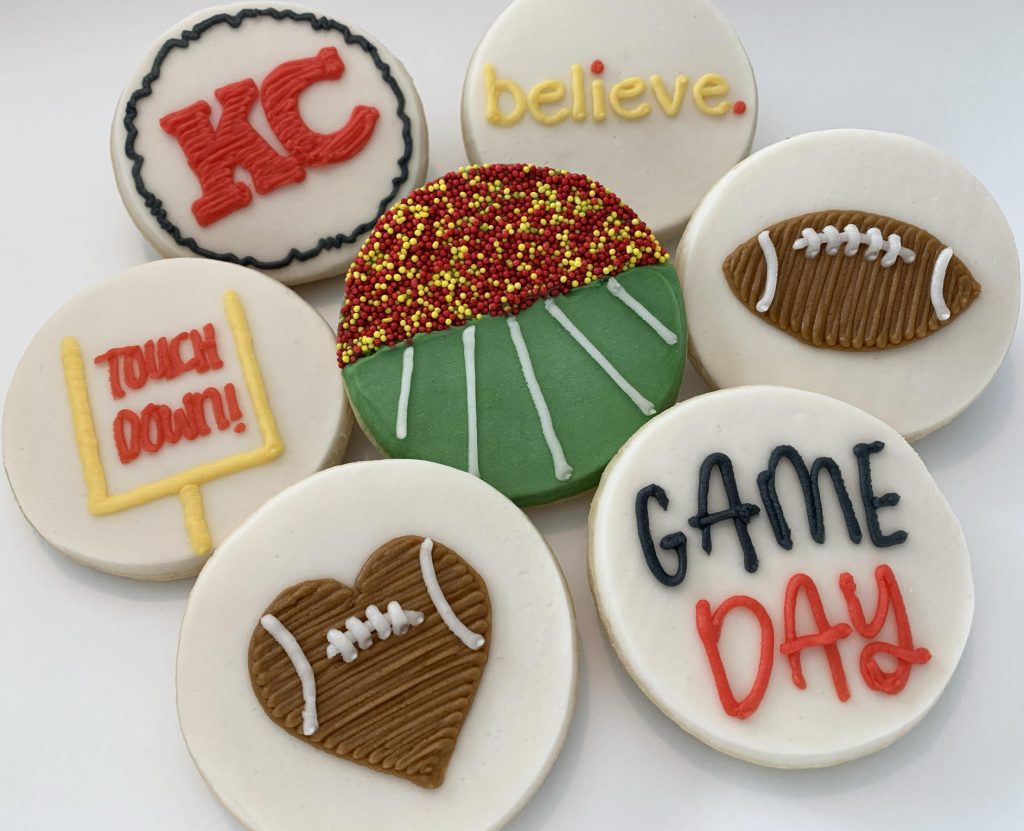 Sugar Cookie Bliss
Owner Karissa Todd says better get those orders in early, kids. Her festively decorated and frosting-forward Chiefs cookies are sure to be a hit. Plus, we're fans of the Todd's perfect cookie-to-frosting ratio from her more than 40-year-old recipe. "I give my customers what I love—a classic, soft sugar cookie at just the right size (not too big, not too thick) with melt-in-your-mouth buttercream frosting," she says. We're sold!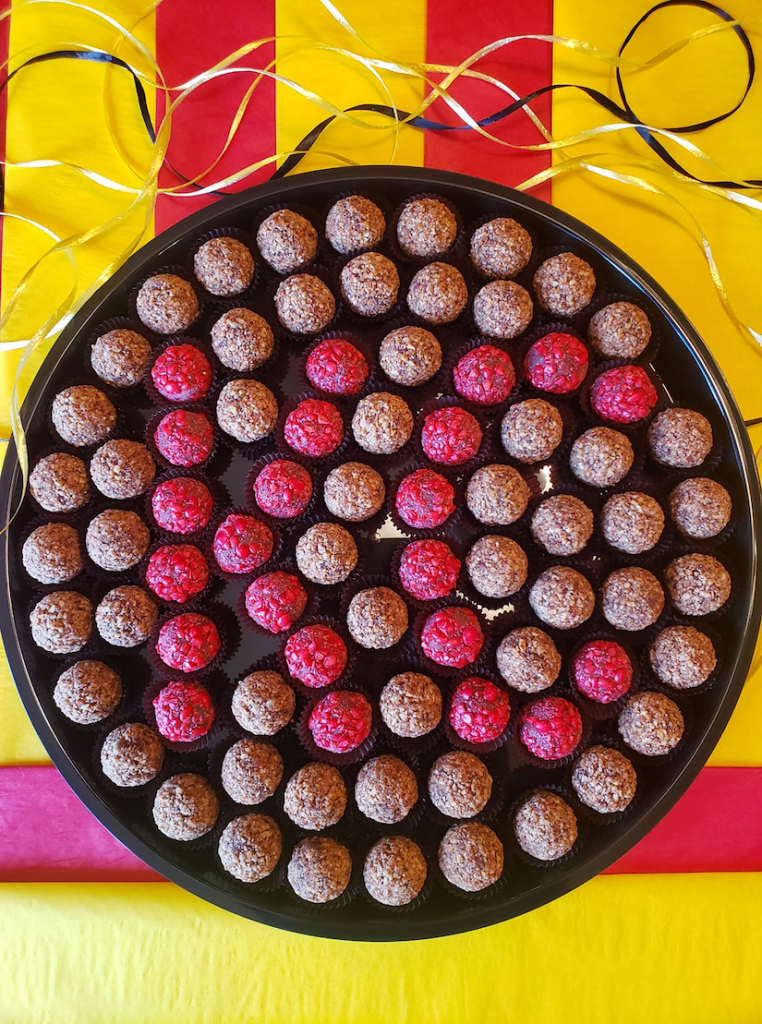 Bootleg Bourbon Balls
These bite-size boozy bonbons will light you up! In fact, the confectioners whipped up six varieties of truffles for their Kansas City Spirited Sampler tray. (Feel free to mix and match as each game-day tray is customizable.) Here's just a small sampling of their bomb chocolates:
Guilty Pleasure—made with Tom's Town Distilling Co., Pendergast's Royal Gold bourbon
Hotsy Totsy—made with Holladay Distillery FireShine Corn whiskey and cinnamon liqueur 
Jitterball—made with Good Spirits Distilling Co., Dizzy Three Espresso-Infused vodka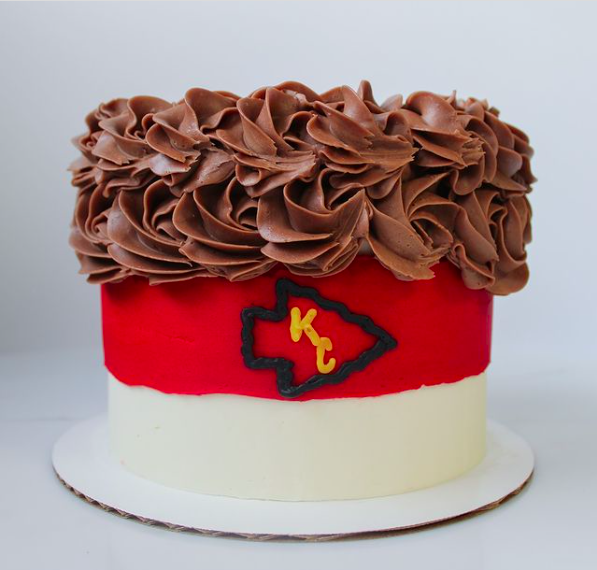 McLains Bakery's Mahomes Cake
Bless their hearts, McLains Bakery has created a red kingdom of cakes and cookies. Our favorite?  The cake that looks like Patrick Mahomes!⁠ (And we're not the only ones who are getting a kick out of it either. People on social media lost their ever-lovin' minds once McLains introduced it.) And, yes, it tastes as good as it looks. We may or may not have tried it. Quality control, you know. Heads-up, orders must be placed 48 hours in advance.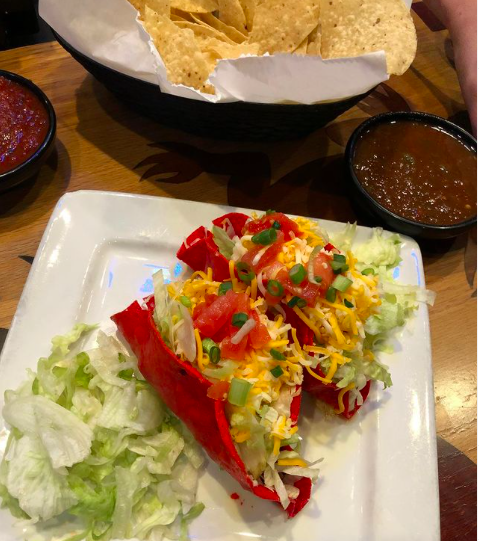 Salty Iguana's Red Tacos
One of the metro's most popular Mexican eateries wants you to eat like a champ. They've concocted red taco shells to go along with their fire-engine red salsa. Throw in some of their killer queso, and you've got the perfect red-yellow combo. Available for a limited time.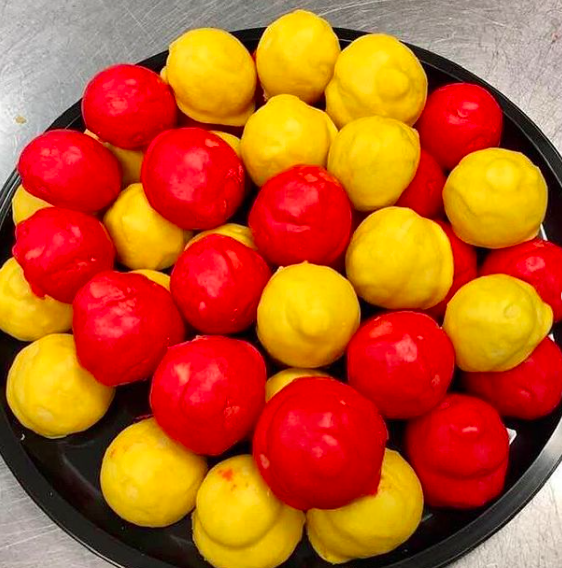 Jasper's Italian Cookies
It's probably safe to say this classic cookie recipe came from chef Jasper Mirabile's grandma's grandma. He's run with it (or, rather, run it back) and given it his own Chiefs-centric spin (as he's wont to do). "We call these our lucky Italian Chiefs cookies—because every time we have featured them for a playoff championship, the Chiefs have won," says Mirabile. "It's time to repeat and return to victory." These yellow and red decadent cookies are both addictively simple and simply addictive. You've been warned.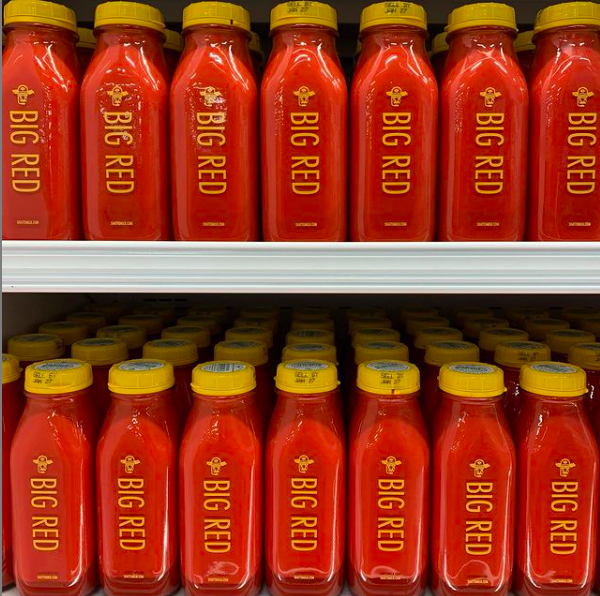 Shatto Milk's Big Red
We've featured plenty of cookies, now how about some milk to go with it? Shatto Milk Company released their special edition 'Coach Cow' Red Velvet Milk bottle to celebrate coach Andy Reid late last week. "We wanted to make sure to highlight that fact and to draw attention to his ability to sport a truly stellar mustache, one that we think will look even better celebrating the season with a bit of Red Velvet Milk," says owner Barb Shatto. A total of 18,000 'Big Red' bottles are available, but when they're gone, they're gone.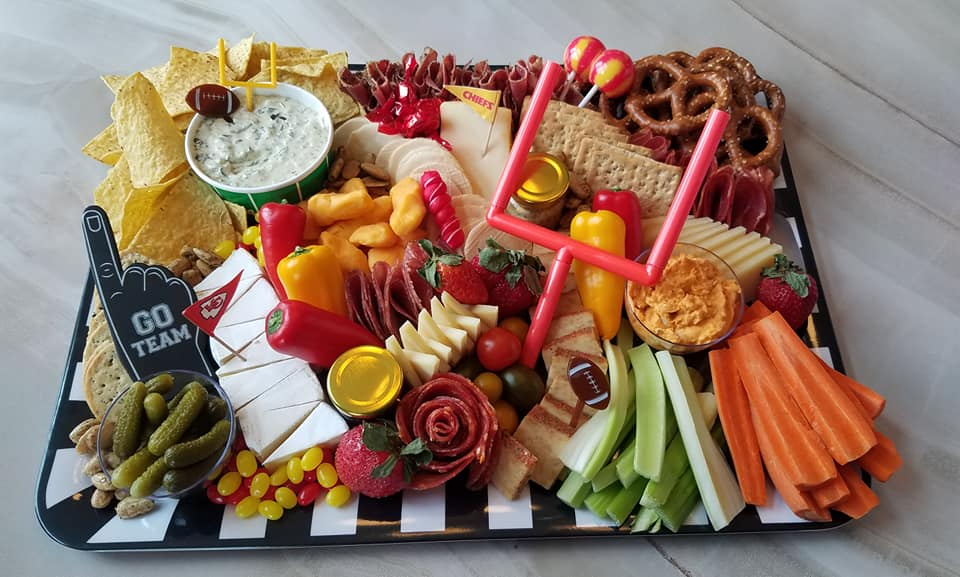 Graze & Gather KC's Charcuterie Boards
Wanna nosh your way through an entire game? This expansive charcuterie board (complete with cute goalposts) features an assortment of 12 different crimson-and-gold ingredients—including six different cheeses, four meats, and both spinach dip and buffalo chicken dip on the roster. Even better? The referee tray is included. Feeds eight to 12 people.

Donutology's Chiefs Donuts
GO CHIEFS! Well, at least that's what these donuts spell out. If you're looking for a pigskin-esque pastry, here you go. With red and yellow frosting and plenty of sprinkles, these donuts will go perfect with …

The Roasterie's KC Kingdom Blend
This jolt of java not only features notes of cocoa, brown spice, and caramel, the light roast includes beans from Peru, Brazil, Colombia, and Panama. Dare we say, it's smooooooth—not unlike the Chiefs offensive squad.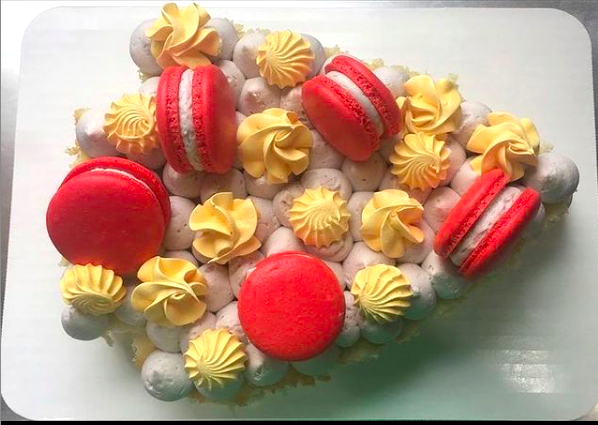 Cake Loft's Arrowhead Cake
You can file this one under almost too pretty to eat. With its arrowhead design, abundance of red French macarons, and copious amounts of frosting, you'll be sure to get a sugar rush. Be sure to order ahead (read that: today!)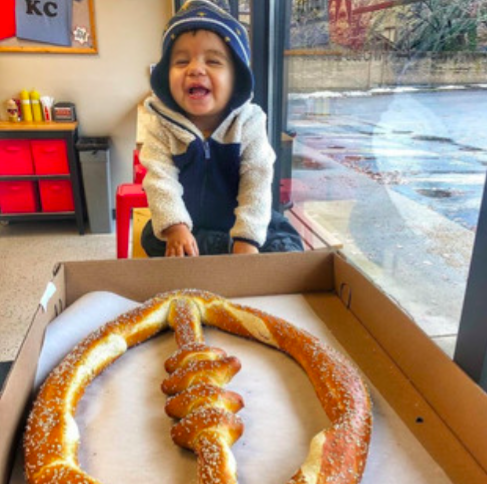 KC Pretzel Boys's Football Pretzel
Don't get us twisted, we like to carbo-load as much as the next person. This pretzel football—complete with dipping sauces—will ensure your guests don't leave your house hungry. Plus, what goes better with all that beer you have on hand? You're welcome.