Think you know your way around a glass of wine? You'll be able to turn that knowledge into $1,000 cash if you win Sail Away Wine's Sommelier Showdown.
If you think you might have what it takes, here's what you need to know.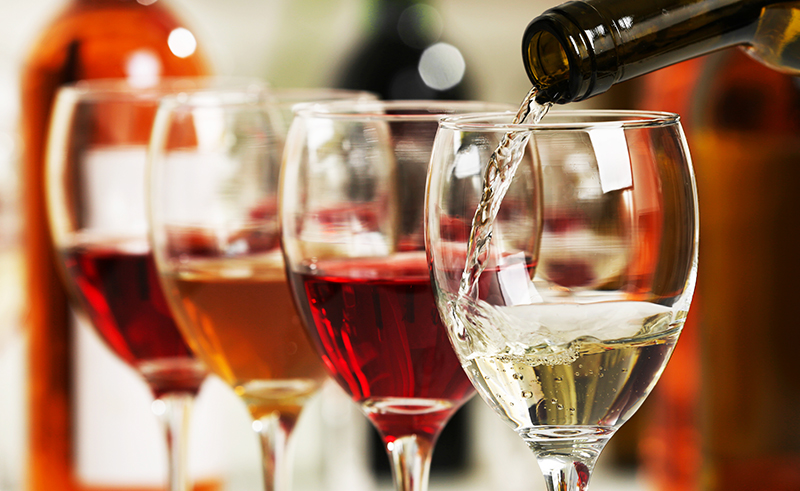 Sail Away Wine is looking for 64 wine connoisseurs to participate in a Big 12-like tournament until one winner emerges as Kansas City's Sage of Wine.
To enter the competition, you'll need to stop by the North Kansas City wine bar (309 Armour Rd.) before February 6. For a $15 entry fee in the first round, you'll do a blind taste test with one glass of wine. From there, you'll have three minutes to answer a questionnaire about the wine selection.
After the first round closes, the contestant pool will be whittled down to 32 based upon who has the most accurate answers. After round two the contestant pool will drop to 16, then to eight, and then the final four contestants will face off in person for the semi-finals and finals on March 2.
The questionnaires will get increasingly difficult as the contest progresses, and all contestants will be given the same wine to taste in each round. Questionnaire responses will be judged by three judges: Katie Hendley, resident sommelier at Sail Away Wine, Kathi Rohling, sales representative with Pinnacle Imports, and Kevin Hodge, owner of Cellar Wine Merchants.
On March 2, the winner will take home $1,000 in cash, with $300 going to second place. The event will be emceed by former Kansas City Mayor Sly James and offer plenty of time to celebrate with an after-party. Even better, proceeds from the contest will benefit Hope House.
Head over to Sail Away Wine's website here for full contest details.