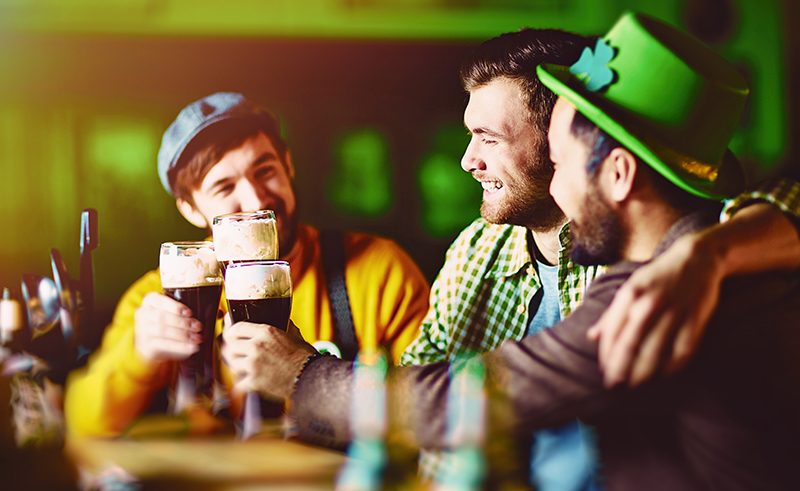 If you're one to raise a glass (or several) to the Irish on St. Patrick's Day, make sure you're taking advantage of Kansas City's rich, Irish culture.
It's practically a post-St. Patrick's Day Parade must—especially ​​since this will be the return of the parade after it was canceled for the last two years.
Lucky for us, there are plenty of Irish pubs and eateries around town where it's easy to find a glass of Guinness and a hearty meal of Irish classics. Here's where to go for a true Irish experience:
Browne's Irish Marketplace 3300 Pennsylvania Avenue
In 1887, Ed and Mary Flavin, both immigrants from County Kerry, Ireland, started serving customers in Flavin's Market. Now known as Browne's Irish Market, it's the oldest known Irish-owned business in North America. At Browne's, you'll find an Irish deli, sandwiches, baked goods, and plenty of Irish-inspired home decor, apparel, jewelry, and more.
Conroy's Public House locations in Overland Park, Westwood, and Leawood
Conroy's cozy atmosphere is the perfect place to enjoy Irish and American-inspired hearty pub fare, and of course, drinks. Established in 2012, Conroy's serves a wide selection of beers, wines, teas, and whiskeys.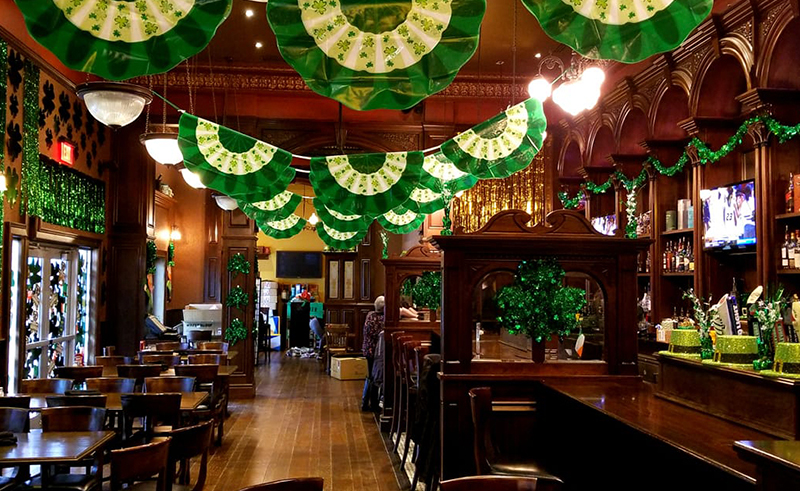 The Dubliner 170 E 14th Street
The Dubliner is a little slice of Ireland in the heart of Downtown Kansas City. The restaurant's intricate details reflect Irish ambience with woodwork that was handcrafted in Ireland. The pub offers traditional Irish and American fare with an extensive list of beer, wine, and spirits.
Gaels Public House 5424 Troost Avenue
The menu at Gaels Public House offers tastes of Northwestern Europe with items such as Stout meatballs, German bierock, and banoffee pie. The pub has three bars and 26 televisions to keep you entertained.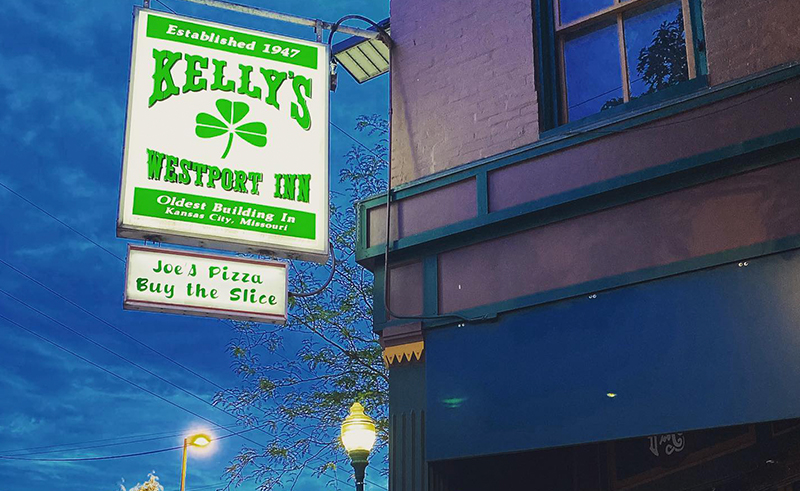 Kelly's Westport Inn 500 Westport Road
The roots for Kelly's Westport go back to 1947 when Randal Kelly, a native of County Clare, Ireland, was hired as a bartender at what was then known as the Westport Inn. It didn't take long before people were calling the place Kelly's, and it officially became the Irish pub we know and love in 1977. Doors open at 10 a.m. on St. Patrick's Day.
Llewellyn's Pub 301 E. Douglas Street
This Irish pub celebrates with Celtic-inspired food, drinks, decor, and atmosphere. There's usually a live band playing in the back room—perfect to enjoy while you explore the 40+ beers on tap.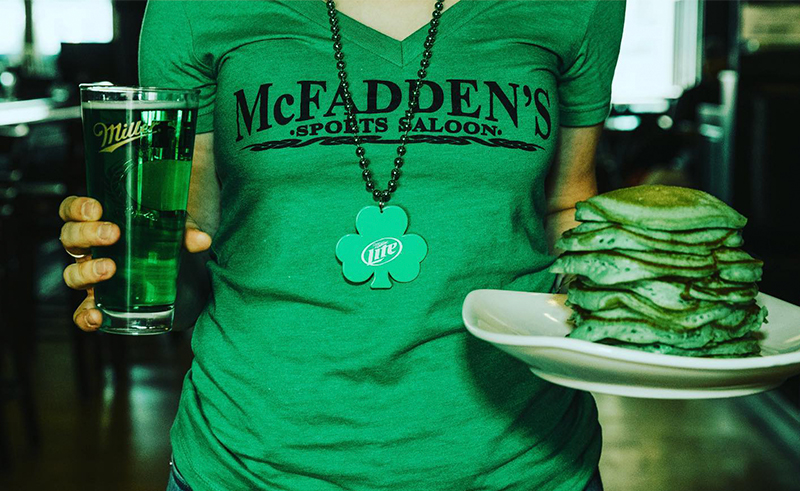 McFadden's Sports Saloon 1330 Grand Boulevard
At this Irish tavern you'll find tasty plenty of pub food and drinks along with TVs for sports watching. Stop by from 9 a.m. to noon on St. Patrick's Day for green pints and pancakes.
O'Dowd's 4742 Pennsylvania Avenue
With a menu and atmosphere inspired by Ireland, you won't be disappointed at O'Dowd's. Head up to the rooftop deck to enjoy beautiful views of the Country Club Plaza.
O'Neill's Restaurant and Bar 9417 Mission Road
O'Neill's has been serving up Irish classics since 1999, when Brian O'Neill Schorgl opened its doors. Stop by on St. Patrick's Day for a full day of Irish celebrations. Breakfast starts at 9 a.m. with a limited St. Patrick's Day menu starting at 11 a.m., complemented by outdoor performances from the Hemp Henning Trio, KC Irish Dancing Company, Kevin Regan on the bagpipes, and the Sean McDonald Duo.