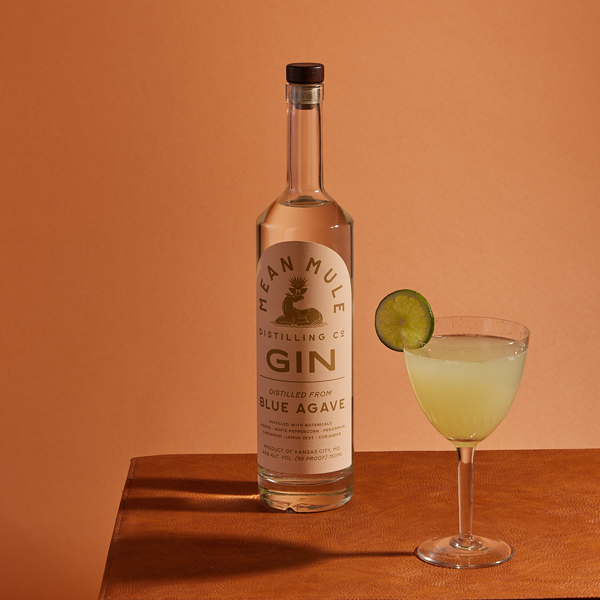 After a long winter, it's time to pull out the deck and patio furniture to enjoy sipping drinks with family and friends in the fresh, spring weather. 
Just in time for patio season, Mean Mule Distilling Company has released the first vapor-distilled agave gin produced by an American distillery. 
You can stop by Mean Mule's Crossroads tasting room to try the gin and pick up a bottle to take home to make cocktails fit for an evening outdoors.
Distilled from 100 percent blue agave and combined with juniper, cardamom, coriander, lemon zest, persimmon, and white pepper, Mean Mule's agave gin is warm and moody, with earthy, floral, and sweet notes that go down smoothly.
The agave gin is perfect for a gimlet, and Mean Mule shared the perfect recipe to try.
Mean Mule's Gimlet Recipe
Ingredients:
2 ounces Mean Mule Agave Gin
1 ounces Dark Agave Syrup
1 ounces Fresh Lime Juice
Preparation:
Shake ingredient together, strain into coupe glass, garnish with lemon peel.