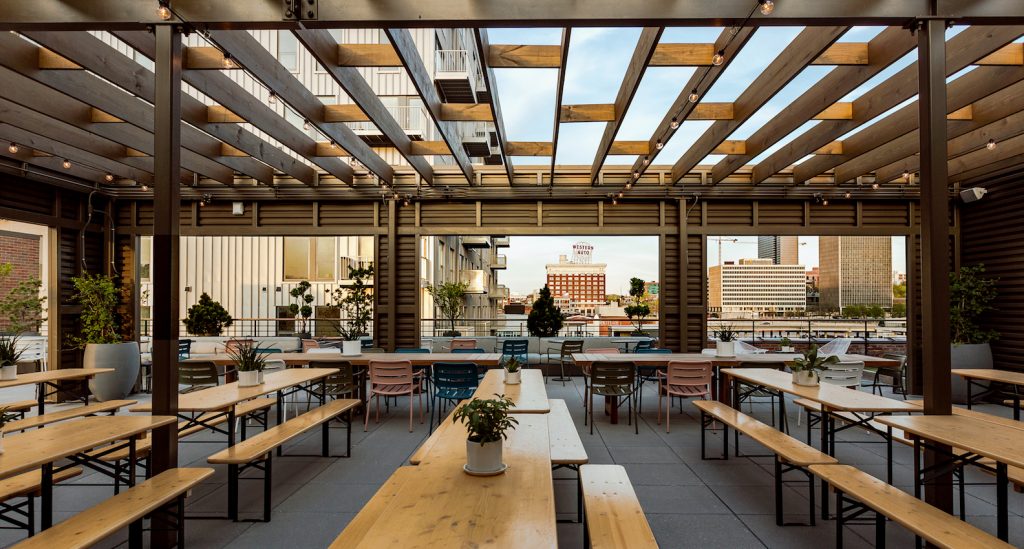 Ever since Crossroads Hotel opened up last fall, folks have been clamoring to kick back at the hotel's glorious rooftop patio and bar—complete with wraparound views of downtown and Crown Center. Alas, a seemingly never-ending winter kept the hotel from putting the finishing touches on the space, but now spring has officially sprung. The hotel announced they're christening Percheron with fanfare and festivities on May 1st and will be open to the public the following day.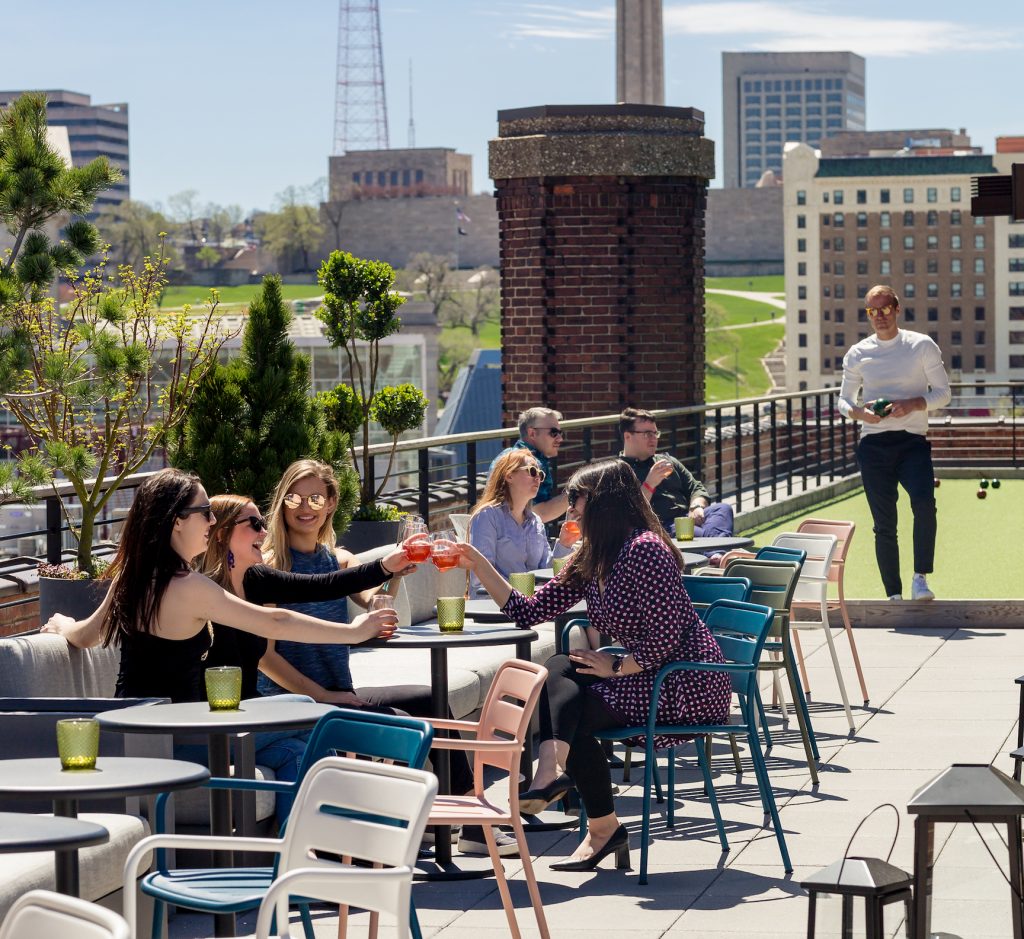 When the hotel opened its doors, they promised the lobby would be a space for everyone to enjoy—not just guests. Same goes for the upstairs deck. "We're working on some great programming up there, too," says Jeremy Bennett, director of lifestyle at the hotel. "Expect news about rooftop Saturday morning yoga coming very soon—and a bocce league with American Bocce Co!"
Looky-loos visiting the patio will not only appreciate the comfy décor, but the scenery as well. (And we're not just talking about the people watching.) "It's going to be very hard to take a bad picture at Percheron—our gorgeous city will be photobombing each and every photo taken up there," says Bennett.
Eight taps are readied for beer, wine, and bubbles on demand. And Bennett promises a slew of wild cocktail concoctions courtesy of the bar's two frozen drink machines. Nosh and nibbles will also be available. If you're looking for a chill place to decompress after work, Percheron is like the mother ship calling you home. (Oh, and the name you ask? It was named for the famed horses of the Pabst Brewery, a nod to the hotel's location inside a former PBR bottling plant.)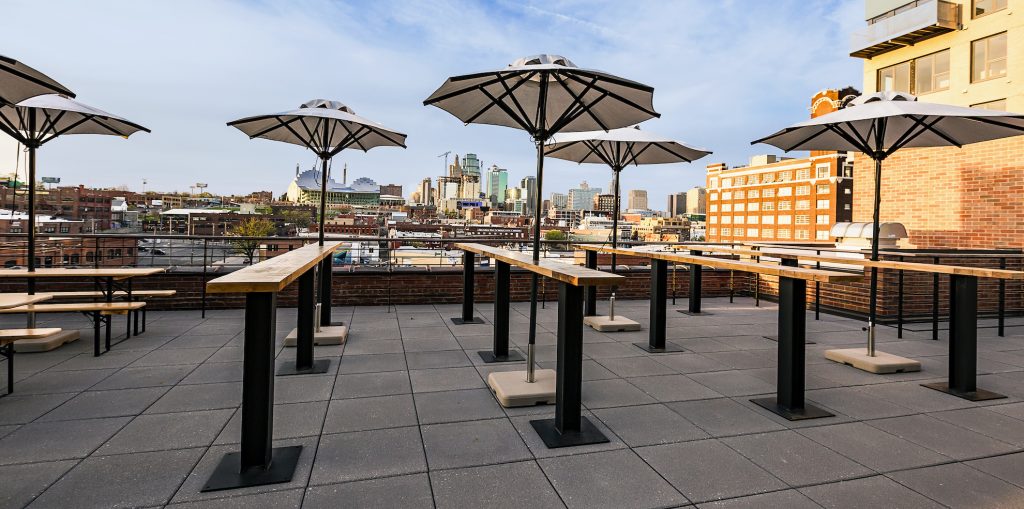 For the staff, next month can't come soon enough. They're eager to get the party started. "There are a lot of rooftops around, but they're all hard to get into. You either have to work in that building or be attending a private event," says Bennett. "Percheron is open for everyone, not just hotel guests. Come by for a drink! We're ready for you, Kansas City. I am going to live up there!"